Table of Contents
Cookiebot CMP is a legacy consent management solution that's in use by thousands of websites across the world. However, some complaints about the solution discuss a frustrating user experience and limited features.
This article will look at alternatives and competitors to Cookiebot CMP. Products that provide cookie consent solutions but with better features, pricing, customer support, and user experience.
Let's dive in:
9 Best Cookiebot Alternatives and Competitors
1. Enzuzo
Enzuzo's consent management solution simplifies compliance with GDPR, Quebec Law 25, CCPA, and other data privacy laws that mandate user consent and tracking. Enzuzo can help you:
Perform advanced website scanning & cookie categorization
Display geo-specific cookie consent
Exhibit regulatory compliance with consent logs
Personalize visitor cookie consent based on categories (e.g., strictly necessary, analytics, targeting, etc).
Let's show you why Enzuzo is the best alternative to Cookiebot.
Forward-Thinking Features
Some folks talk about how Cookiebot's user experience and features aren't competitive with the rest of the market.
That, of course, isn't ideal. Data privacy necessitates that organizations keep adapting to changing regulatory requirements and shipping new features to meet them.
Several leading global companies, including international electric company LucyGroup and Canadian financial services powerhouse Power Corporation, trust Enzuzo's consent manager and data privacy features.
Enzuzo's reviews point to the effortlessness of getting started due to world-class UX and customer support.
Pricing
Cookiebot's pricing is based on the number of pages on your site.
For sites with less than 500 URLs, the pricing starts at $13 USD / month.
Large sites are expected to pay more than $50 USD / month.
Enzuzo's cookie consent manager is available in the starter plan for $9 / month and does not consider the number of URLs in the equation.
So whether you have 50 URLs or 50,000, the pricing will be the same.


Customer Support & Onboarding
Sensitive industries like data privacy and compliance require world-class customer support, to be able to troubleshoot issues when they arise.
Enzuzo's friendly and supportive customer support is frequently cited as one of the main reasons for its high retention rate and NPS scores.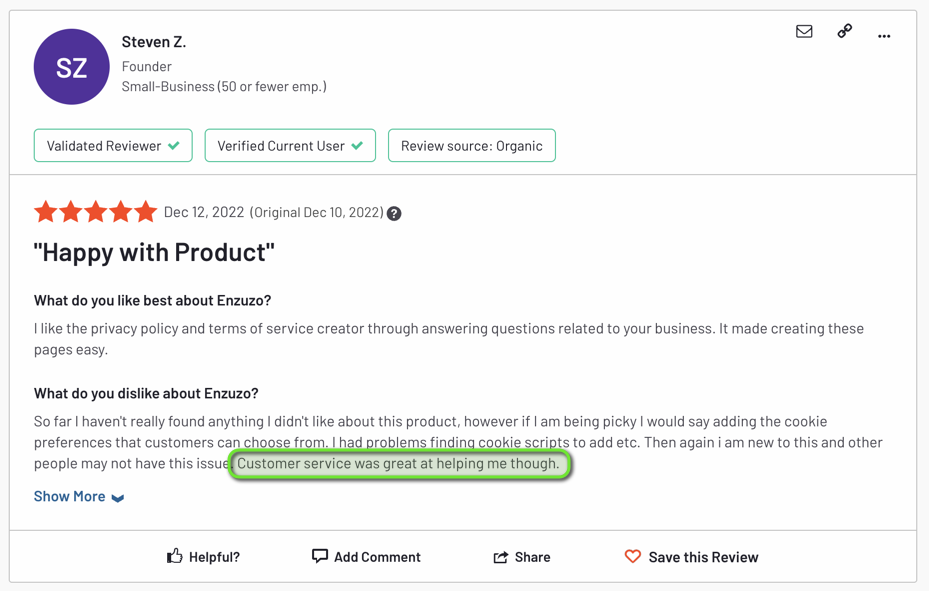 Custom Workflows and Features
Enzuzo works hand in glove with its enterprise partners to develop new workflows unique to their business.
We're currently working with a customer to display a unique cookie banner depending on the customer type and location. The expected outcome is for our client to be able to configure each cookie banner separately and dynamically choose which one to display based on those attributes.

In another case, we received a request to integrate our policies directly into a website built on an application framework. Enzuzo worked with the customer to provide an API so the policies' languages switch seamlessly when the website language changes.
Lean and Agile Web Application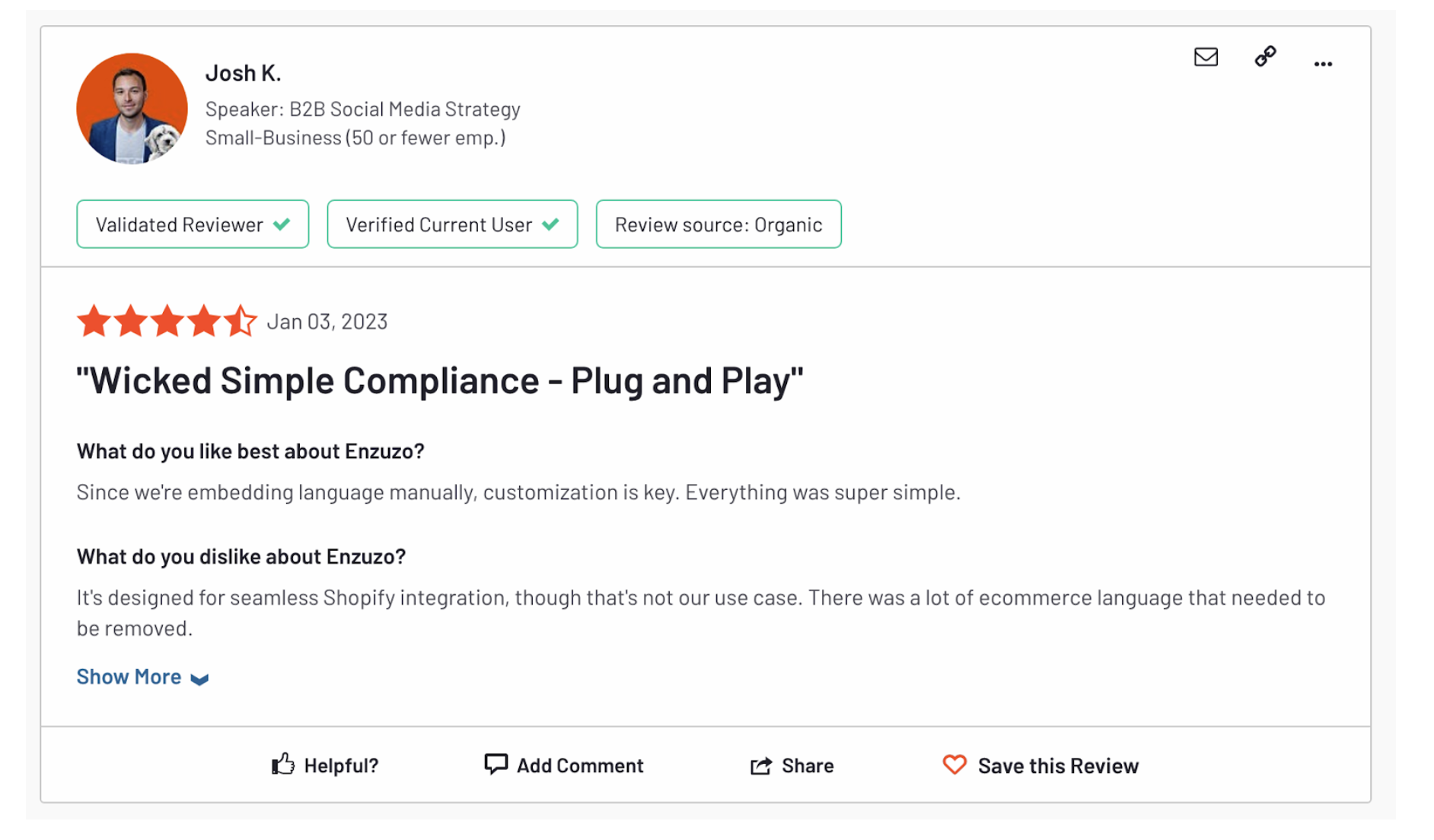 Enzuzo's app is quick to set up and install, requiring only a few lines of Javascript.
Moreover, it doesn't impact core web vitals, page load speeds, or any other facet of website performance.
It fits perfectly with your tech stack, providing a seamless user experience for your audience.
If you're looking for robust features, competitive pricing, and seamless onboarding and integration, we recommend Enzuzo as your top Cookiebot CMP alternative.
Learn how Enzuzo can be your partner in consent management and data privacy. Book 1-1 time with Mate Prgin, CEO 👇

2. CookieYes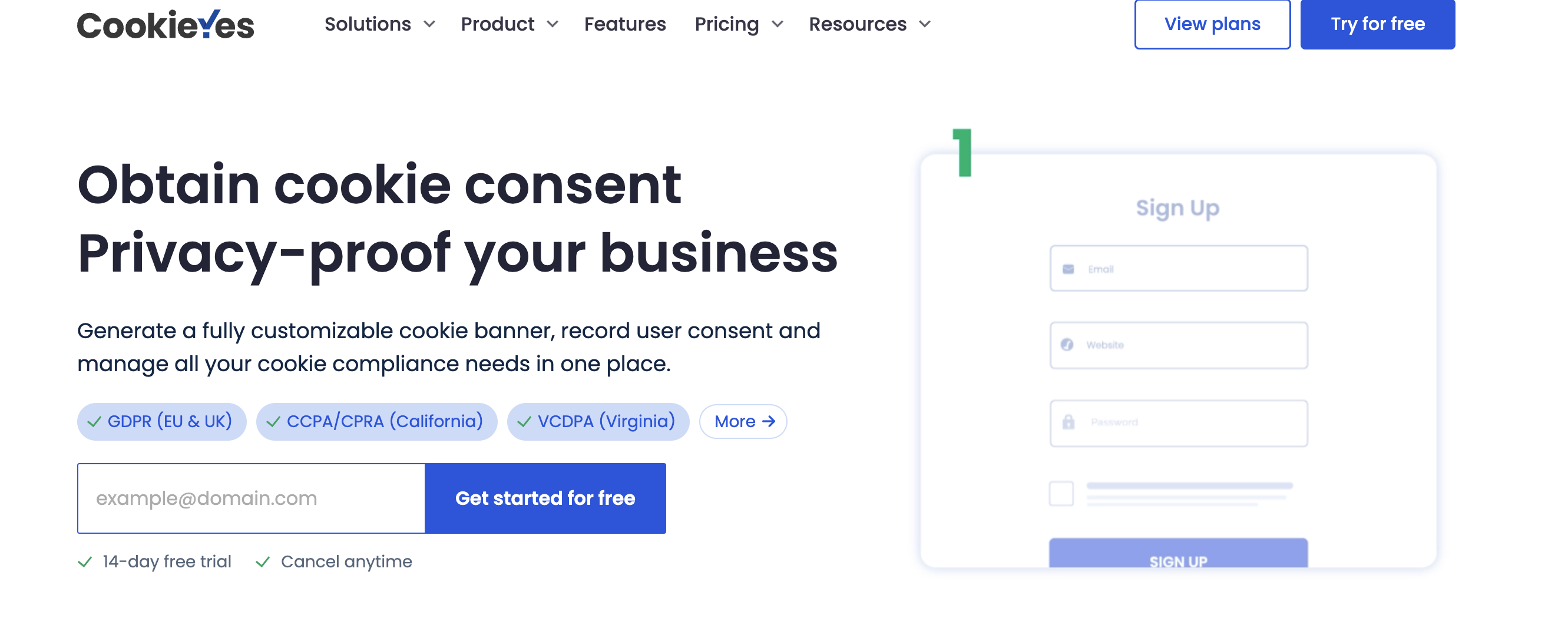 CookieYes is an accessible, simple platform that helps you create fully customizable cookie banners, keep track of user consent, and handle all your cookie compliance requirements in one convenient place. It can also whip up free legal policies via its built-in generator.
We like that CookieYes has a free trial, allowing you to go on a test run before committing to a purchase.

However, CookieYes has a more minimal feature set than others on this list. Some users have also mentioned challenges when customizing cookie banners to suit their preferences.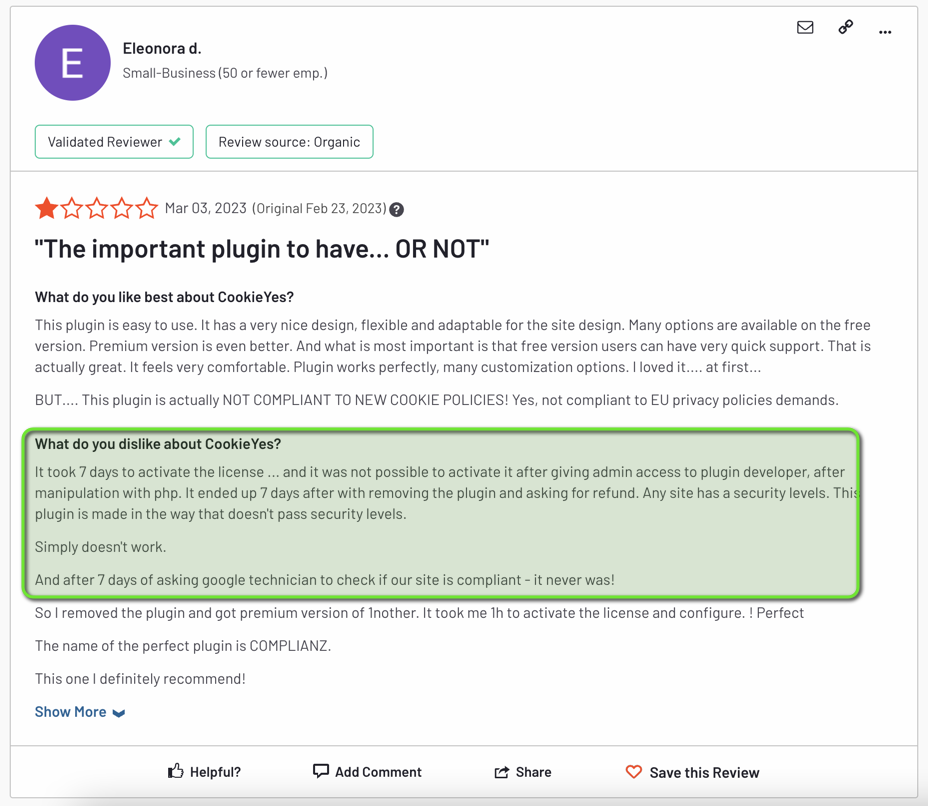 Overall Verdict: CookieYes will handle small and medium enterprise needs, but be prepared to continue your search if you're looking for advanced cookie consent management functions.
3. Osano

Osano is a robust enterprise tool for data privacy management and cookie consent.
They offer a "No Fines, No Penalties Pledge," which covers fines up to $200,000 for users using Osano's legal workflows. However, this guarantee is only applicable to Osano's highest-priced plan.
With comparable features to our top pick, Enzuzo, Osano's consent management feature comes at a substantial price of $549 per month.
What we like: Osano's overall feature set includes most of what you require for legal and regulatory compliance. Its consent manger is robust, and will get the job done.
What can be improved: Osano's features come at a cost. Its custom plan starts at $549/month and is the only one relevant for GDPR & CCPA compliance. Some customers have also reported frustrating UX and customer support issues.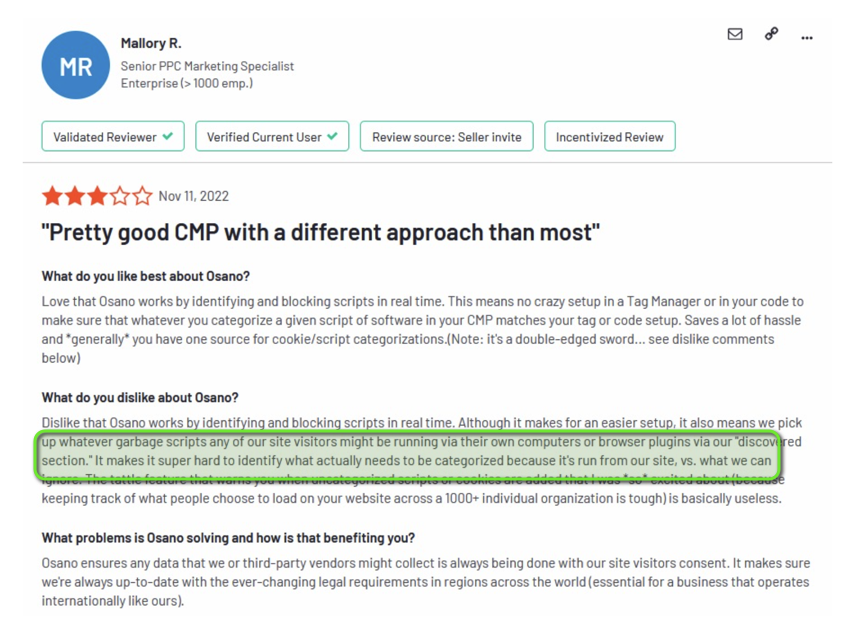 4. Didomi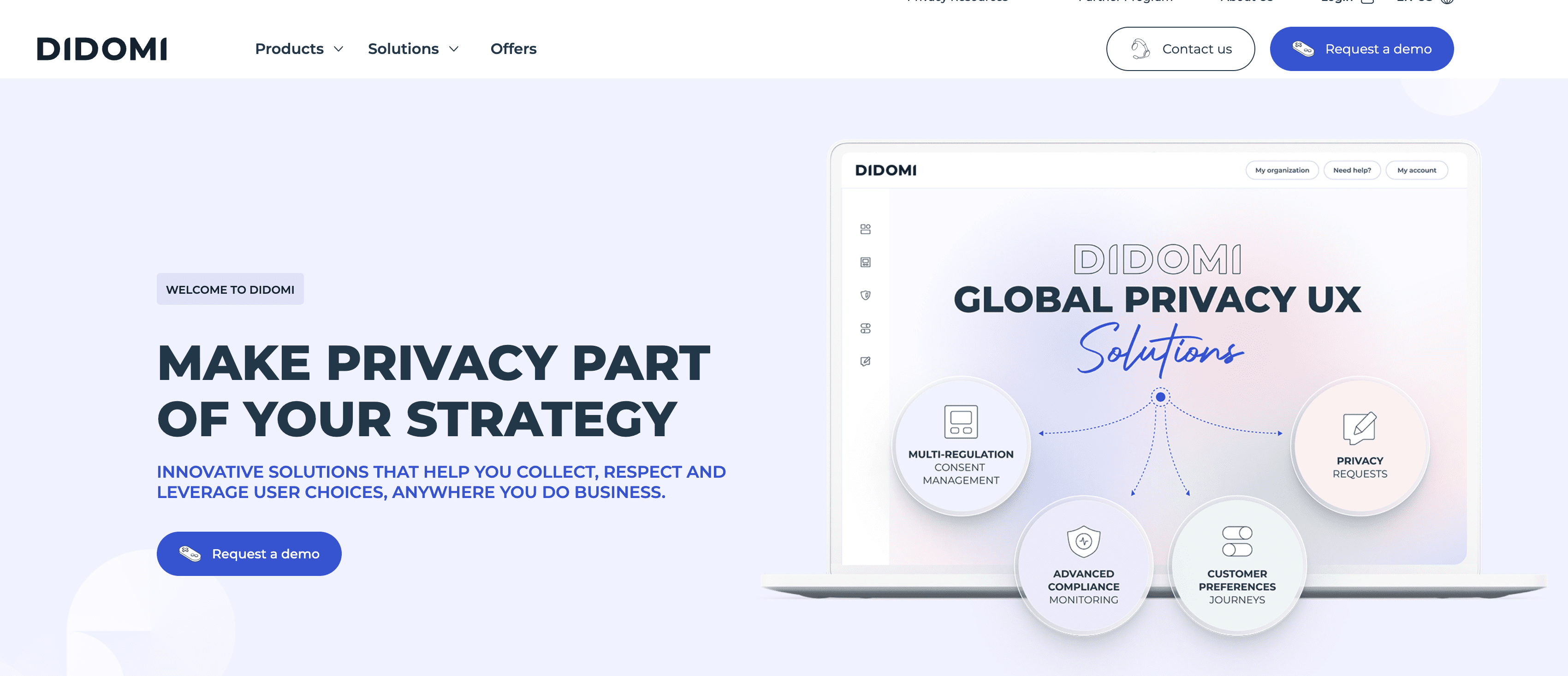 Didomi is another decent mid-market solution that can certainly handle consent management end-to-end. It also includes other features covering the entire gamut of data privacy requirements, including data mapping, data governance, and more.
However, Didomi will be pricey. The company does not offer month to month contracts and the expectation is for an all-inclusive deal costing several hundred dollars a month.
Overall Thoughts: Didomi is a mature platform that is able to assist enterprises of all sizes with their data privacy management needs. However, the app can prove to be detrimental to website performance and load speeds. We recommend that you test it out diligently before committing to the platform.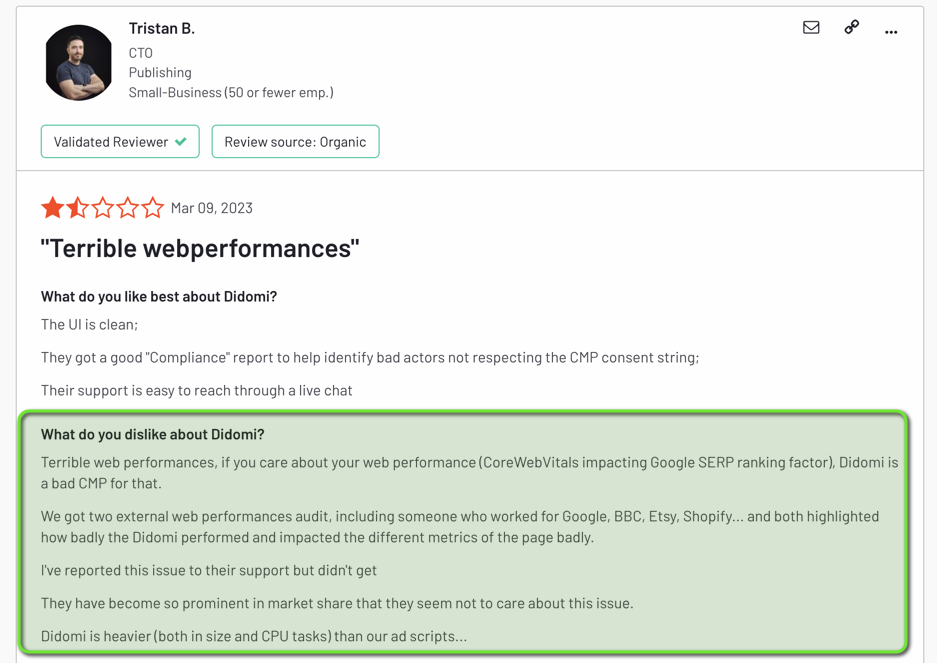 5. Iubenda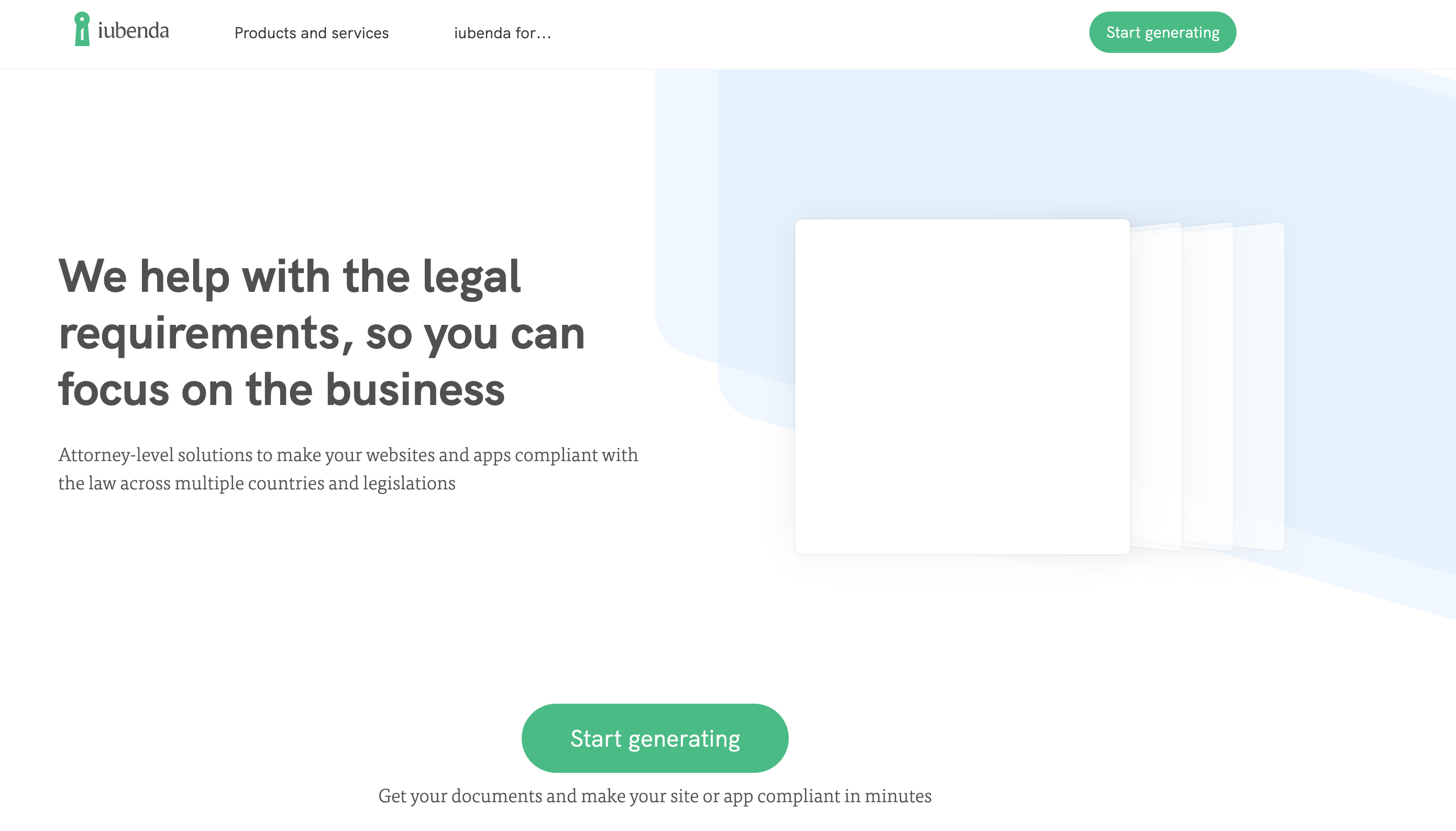 Iubenda is a free alternative to Cookiebot and its paid plans are also the cheapest on this list.
However, you will get what you pay for.
Expect a watered-down version of consent management without the bells and whistles of the advanced features of our top choices.
Iubenda is a good choice for those on a tight budget. It won't deliver value for those with advanced needs, like consent logs, cross-domain tracking, and geo-specific consent.
Overall Thoughts: Don't expect Iubenda to deliver a world class consent management solution. It's suited for small businesses, but that's about it. Many reviews online also state that its customer support is lacking, so be prepared to figure out implementation and troubleshooting on your own time.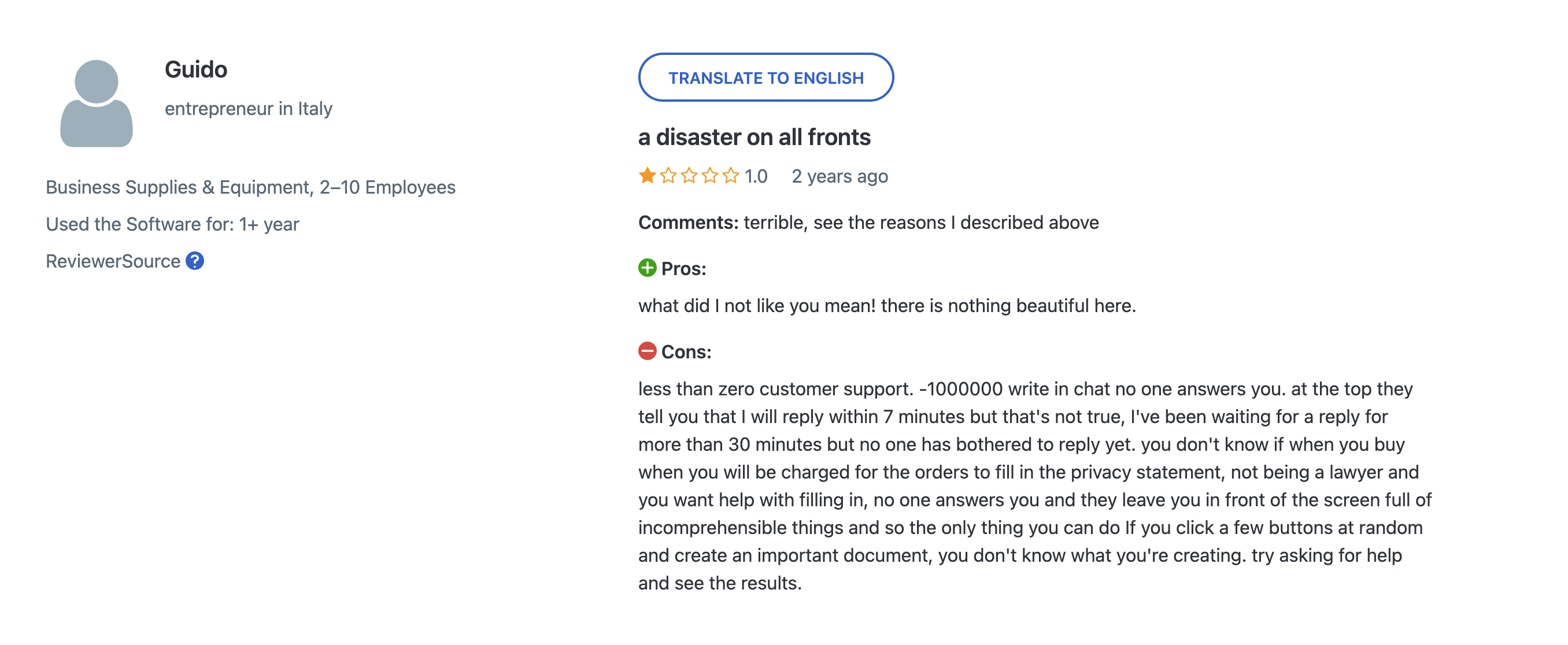 6. TrustArc

TrustArc has been in the privacy compliance space for a long time, so many folks will be familiar with its service offerings.
It helps firms with consent management and a host of other features like privacy operations and managed services.
TrustArc does not offer month to month packages, however, and its prices are considered to be amongst the higher end in this space.
Certain business owners may be concerned about users reporting a less-than-ideal user experience (UX) and subpar customer support with TrustArc. Despite its powerful feature set, users need to be aware that TrustArc may not be the easiest platform to deploy.
Overall Thoughts: TrustArc was one of the earliest entrants in data privacy and that's helped it amass a significant userbase and reviews. However, it's services have been on the wane as of late leading to customer churn and a dwindling market size. It may still be able to deliver, but certainly not at the same price point as Cookiebot.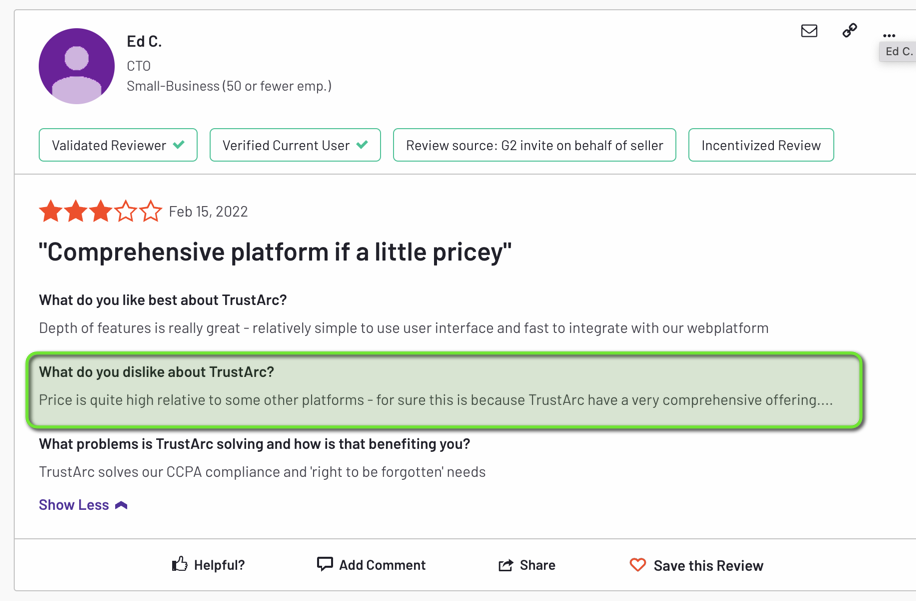 7. OneTrust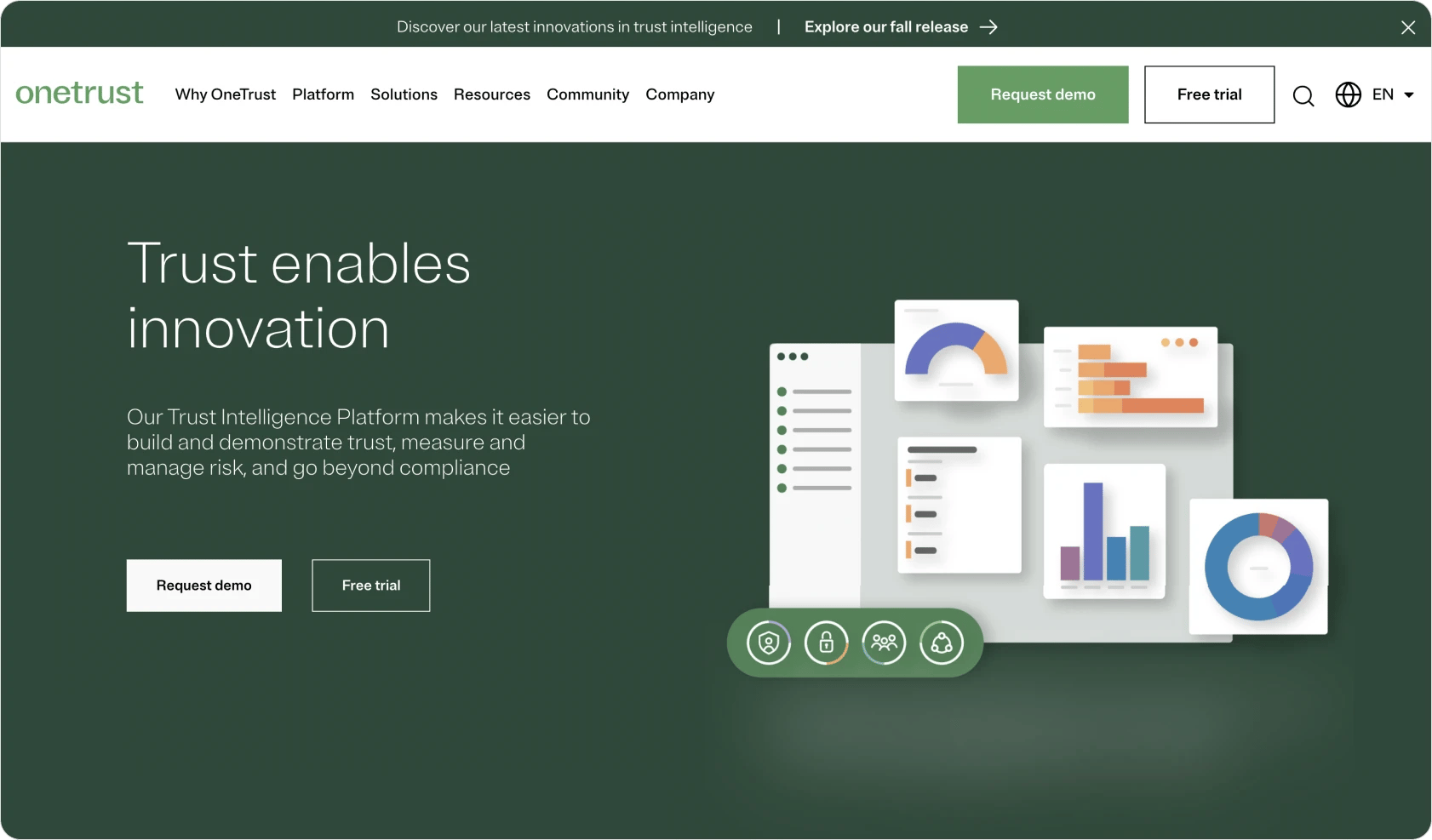 OneTrust is one of the best known names in data privacy and compliance. Having said that, it comes with the pricing and long-term contracts that are expected from an enterprise-grade solution.
OneTrust is suited for the modern enterprise with monthly compliance budgets of tens of thousands of dollars. We consider it the Lamborghini of data privacy management, but with the maintenance and ongoing costs that come with supercars.
It can certainly do all that is thrown at it — from robust GDPR compliance to effective consent management and much, much more. But OneTrust's price starts at several thousand dollars a month, if that works for you then go ahead and check it out. If not, then you might want to look elsewhere.
Overall Thoughts: Too pricey and complex for most businesses, except those in the 1%.
8. Cookie Information

Danish company CookieInformation is a decent choice for small and medium-sized enterprise customers. The only caveat here is that CookieInformation is squarely focused on cookie consent management, and does not support some other functions in data privacy management such as legal policies, data governance, data mapping, and more.
Some reviewers also suggest that core functionalities such as cookie auto-blocking and scanning doesn't work as smoothly as they might like. That's definitely concerning since these are at the heart of cookie consent.
Customer support is cited as a positive, however.

9. MineOS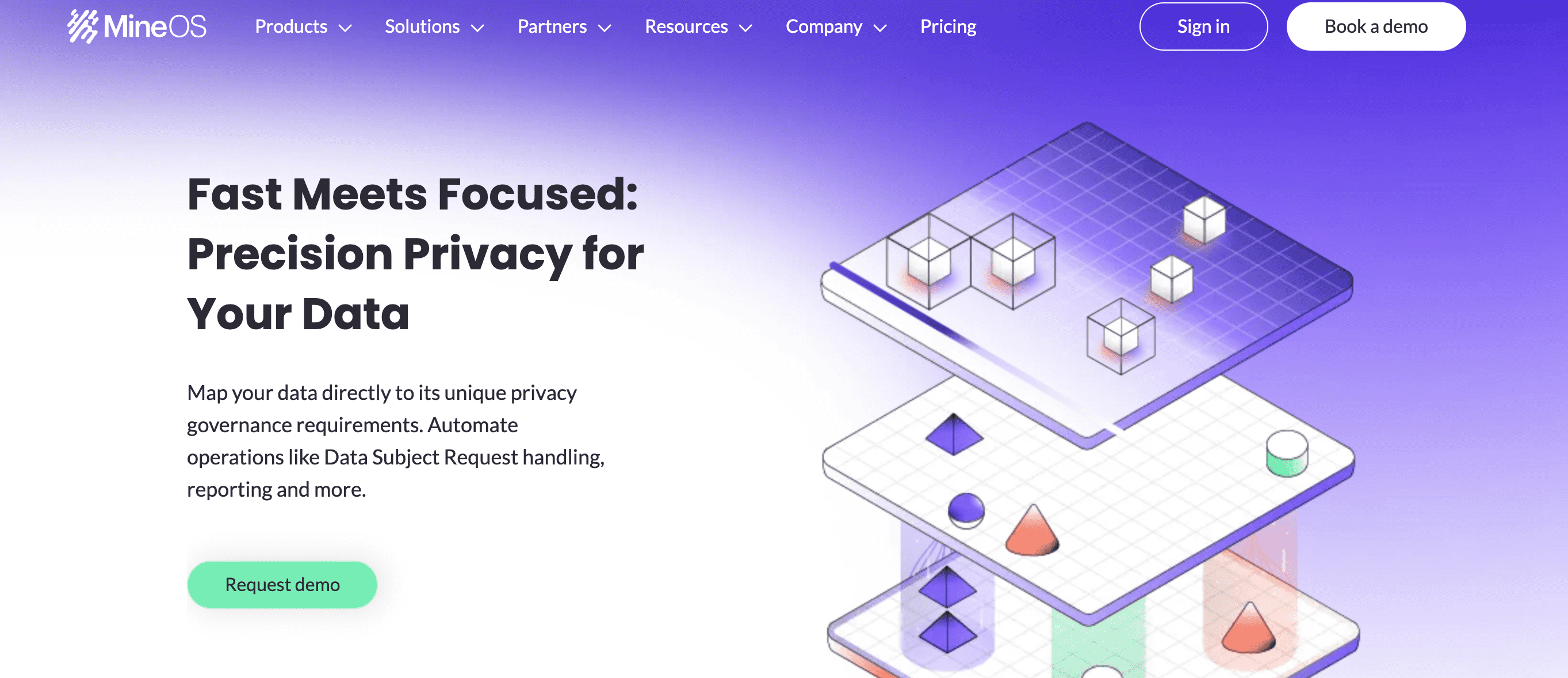 We round up our list with MineOS. It's a company that delivers on all fronts by offering a full-featured data privacy solution suited for companies with larger budgets.
The downside of MineOS is that it doesn't offer any pricing transparency. Packages are tailor-made to suit each company's unique needs, necessitating a longer onboarding and training regimen. That can be off putting to some businesses, especially those looking for a leaner solution.
Some reviews also point to a product that perhaps requires some technical finesse before holding its own.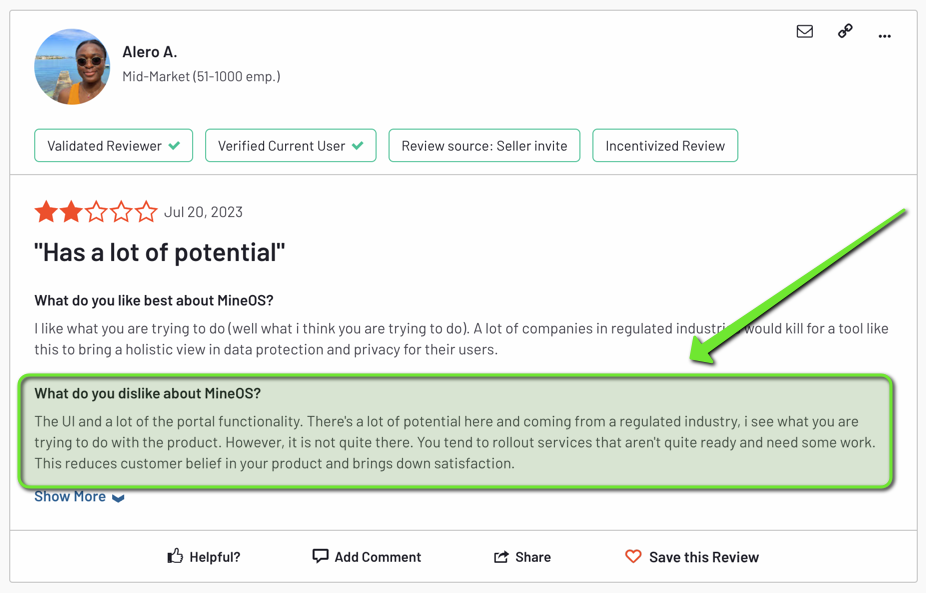 Overall Thoughts: MineOS advertises features that are at par with the other providers on this list, but prices that are definitely in the top tier. This may dissuade some businesses from engaging with it, but if budget isn't a consideration then it's certainly worth checking out.
Review Factors for Cookiebot Competitors and Alternatives
Selecting the right provider is a critical decision. Here's the framework we used for the vendors on our list:
UX and Onboarding: We evaluated service providers based on the intuitiveness of their interfaces and dashboards. We analyzed features like analytics, multi-user support, and ease of getting started.

Customer Support: We analyzed the availability of onboarding resources and access to live customer service support.

Custom Workflows: Most providers on this list can build out customer features and workflows based on clients' requests.

Cost-Effectiveness: We examined whether service providers delivered value for each offer.

Robust Analytics & Scanning Capabilities: CookieYes doesn't have the best built-in analytics, but many of the providers here can fulfill that function if required.

Related Data Privacy Functions: We considered solutions that offer an integrated approach to compliance within a single platform.
Learn how Enzuzo can be your partner in consent management and data privacy. Book 1-1 time with Mate Prgin, CEO 👇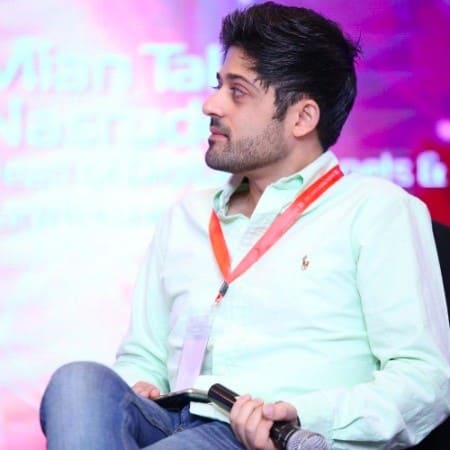 Osman Husain
Osman is the content lead at Enzuzo. He has a background in data privacy management via a two-year role at ExpressVPN and extensive freelance work with cybersecurity and blockchain companies. Osman also holds an MBA from the Toronto Metropolitan University.