GDPR Compliance Software: Regulatory Compliance Made Easy
Enzuzo's privacy compliance software is designed to help you meet the requirements of the EU's GDPR.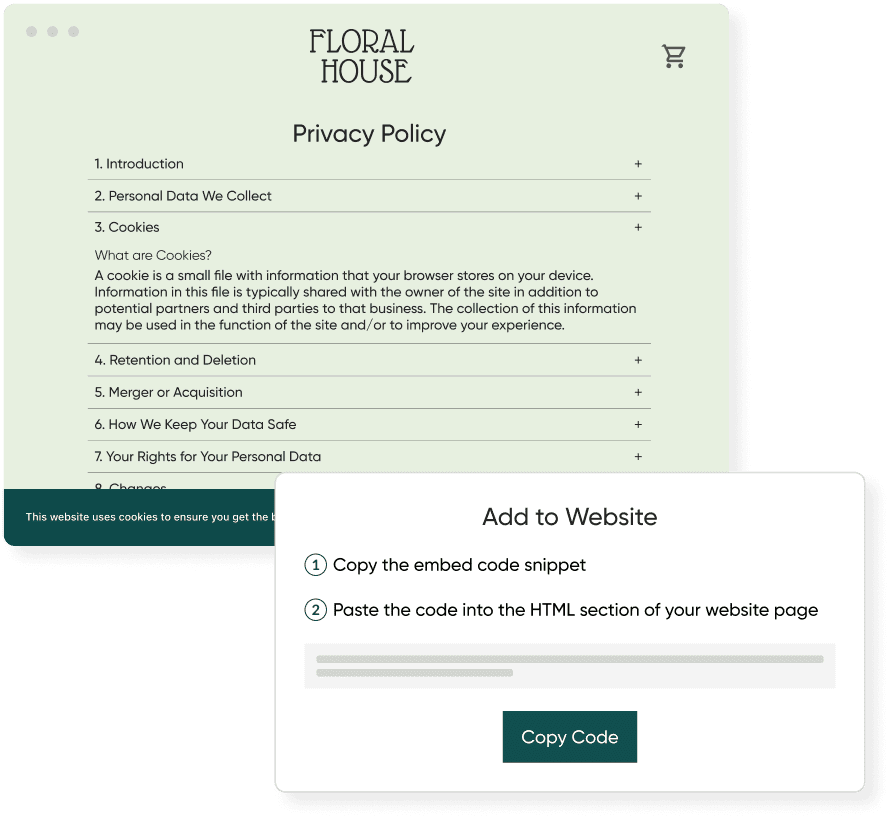 Does the GDPR apply to your business?
The General Data Privacy Regulation (GDPR) is a privacy law that was passed in 2016 to help protect the data of EU residents.
EU residents have the right to request access or deletion of their personal information collected by a business.
The GDPR also makes it mandatory for businesses to display a privacy policy, outlining what information businesses collect on their users.
Learn what's required for GDPR compliance
With Enzuzo's easy setup and powerful features, creating the policies and tools you need to be GDPR compliant just became a whole lot easier.
Features you need to meet GDPR compliance
Privacy Policy
Generate a privacy policy that includes relevant language for the privacy laws depending on where your customers are.
Data Subject Access Rights Form
Create a Do Not Sell My Personal Information form to allow customers to opt-out.
Cookie Consent
Easily manage consent through our customizable cookie banner and cookie manager generator.
25+ Languages
Available in English, French, German, Italian, Danish, Japanese, Spanish, EU Portuguese, Dutch and more.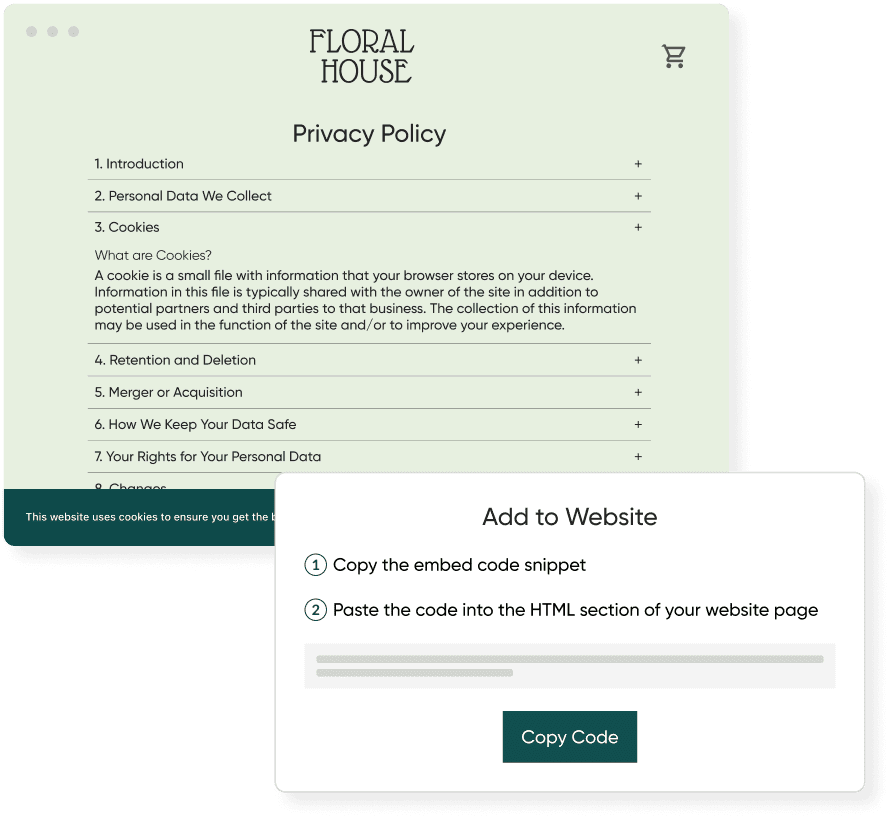 Your privacy policy must include specific disclosures
To ensure compliance with the GDPR, businesses must go the extra mile to detail how they collect information and whether they share with third-parties.
Information must be complete and thorough

Accessible on your website or mobile app

Privacy policy must change as laws update
Display a cookie banner and allow users to opt out of tracking
Build and launch your own GDPR cookie consent banner in minutes. Customize it to meet your brand's text, colours, layout, and configuration.
Set cookie preferences for GDPR compliance

Include links to your privacy policy

Add analytics tracking integrations from popular services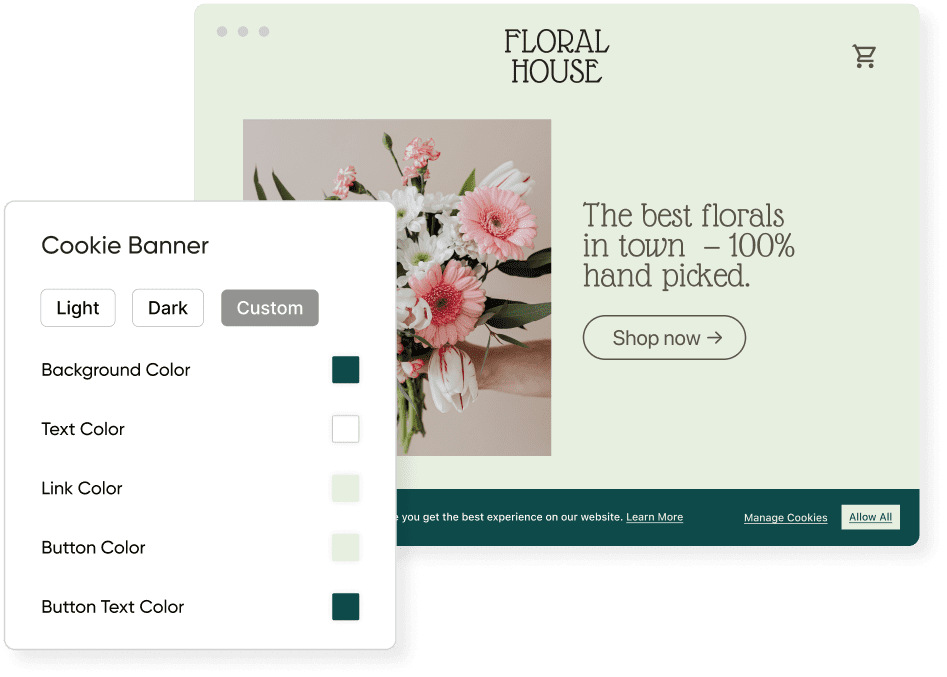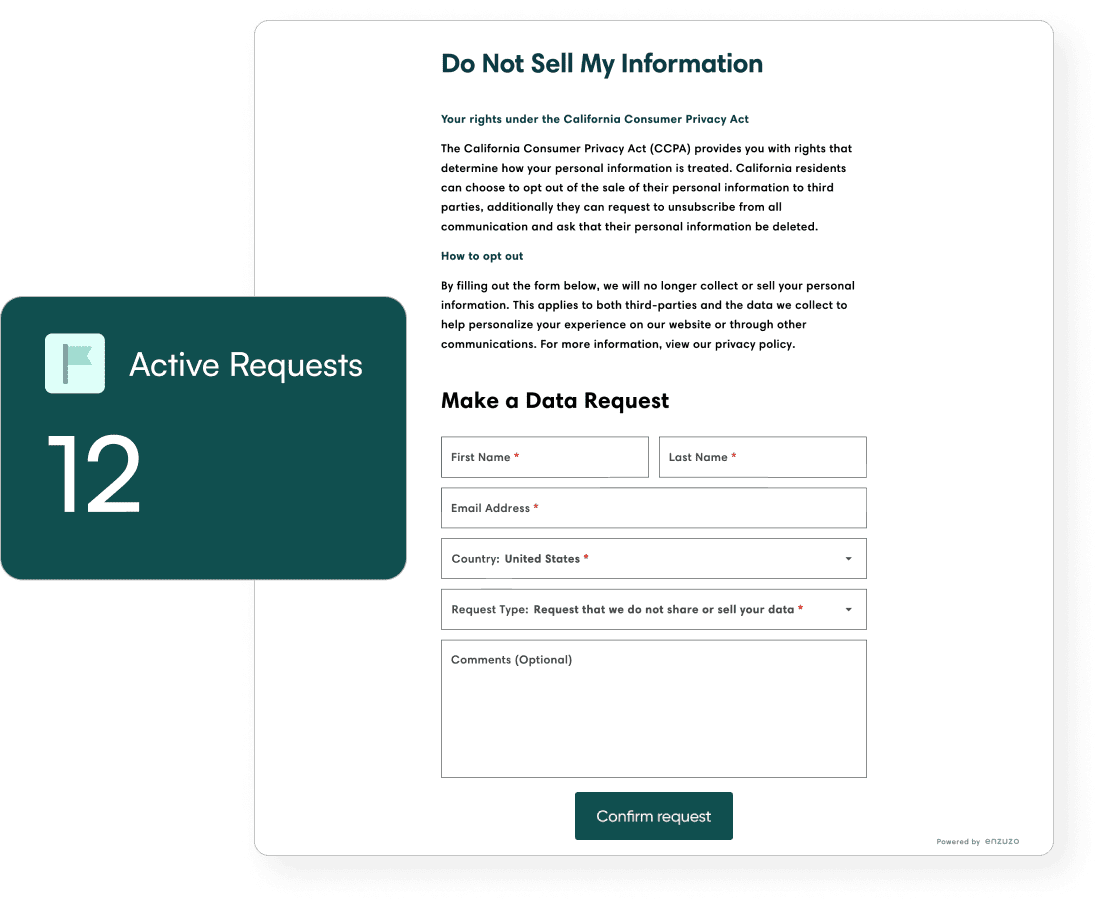 Allow customers to request access for or delete their personal information
GDPR Article 17 — The Right To Be Forgotten makes it mandatory for businesses to delete all personal data when requested. Enzuzo's customizable pages help you collect and manage these requests in a way that's easy for you and your team to use.
Create a "Request My Personal Information" page in minutes

Customers can opt-out if requested

Manage and complete data requests in one place
What are GDPR regulations?
How can GDPR software help your business?
Do I need to be GDPR compliant?
The complete GDPR compliance software
Free forever plan available — no credit card required