End User License Agreement (EULA) Generator
Use our simple EULA generator to create a customized End User License Agreement for your web, Android and iOS apps in just a few minutes.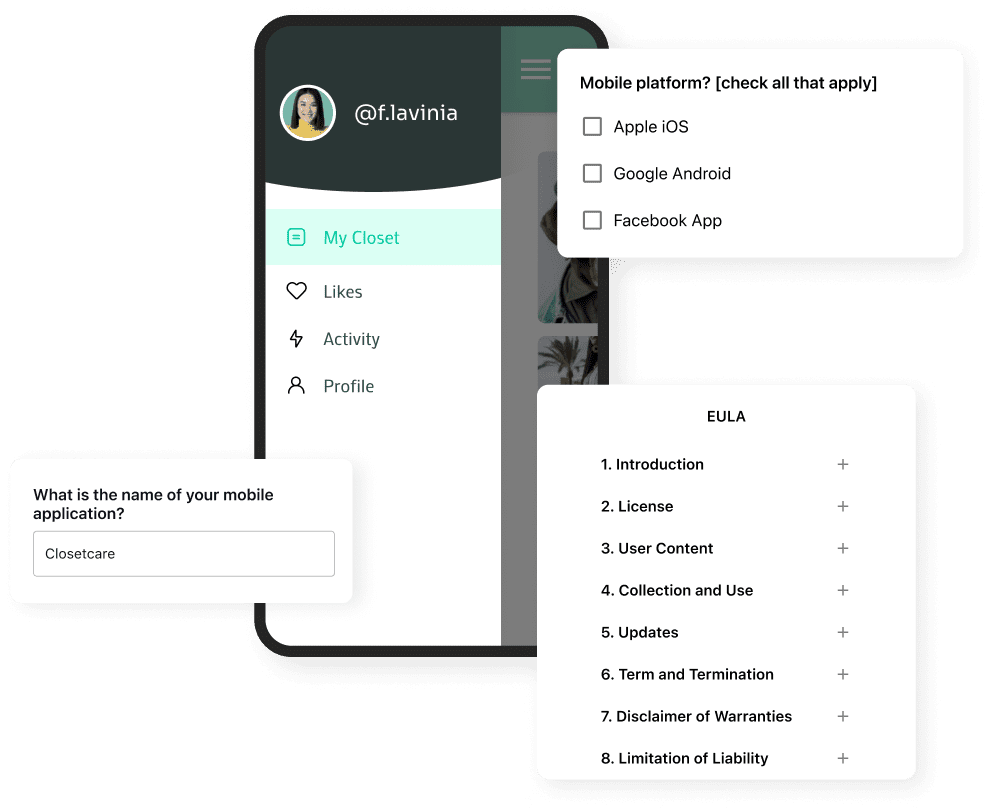 Creating an EULA policy has
never been easier
Enzuzo's easy mobile app EULA Generator helps you create a custom and professional End-User License Agreement for your business (also known as EULA).

iOS & Android Apps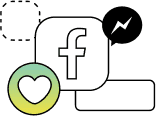 Facebook Apps
Fully customized EULA to eliminate compliance risk
Create a comprehensive End-User License Agreement for your iOS or Android app, Facebook app, software and more using Enzuzo's easy EULA generator. Your personalized EULA will include:
Apple App Store or Google Play Store information

License information

Link to Privacy Policy

Limitation of liability

and more!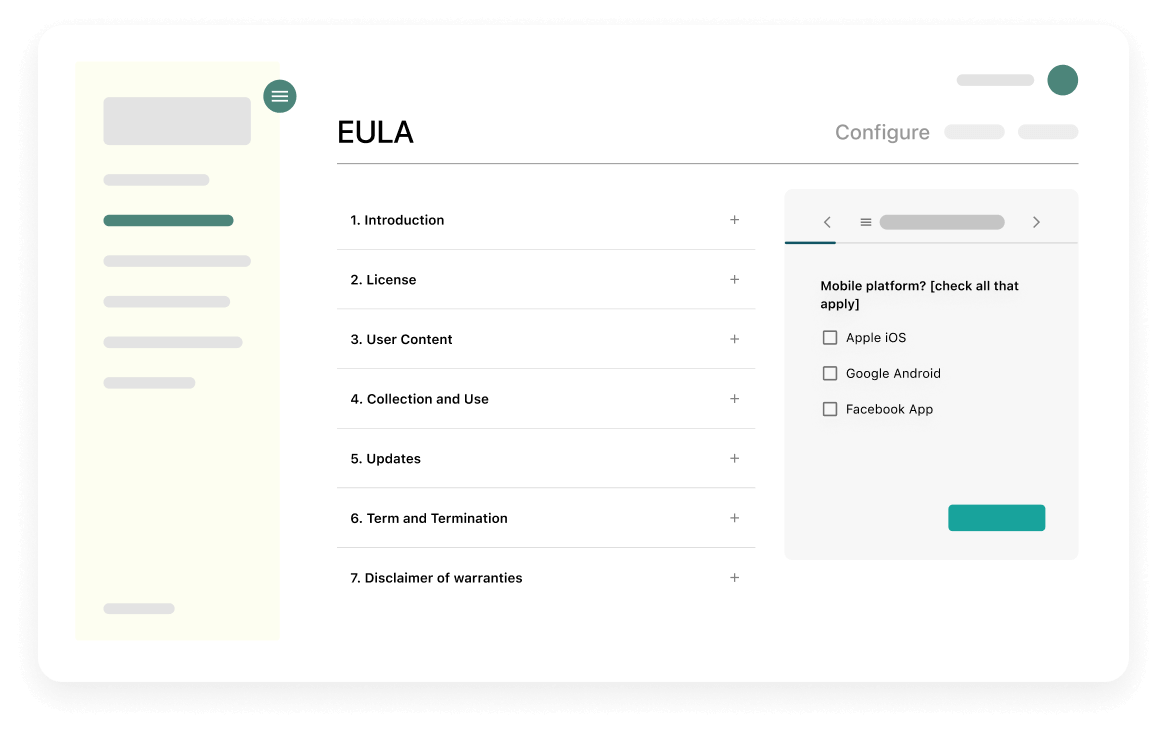 Generate your EULA policy
in 3 easy steps

Complete our guided setup
Our easy questionnaire will walk you through generating your EULA. Answer simple questions about your app or software.

Publish to app or website
Publish your EULA within your app, platform or website in minutes. Select from multiple embed options like hosted or copy and paste.

Manage policies and updates
Manage all of your app's legal policies, including your EULA, privacy policy and more in one simple dashboard.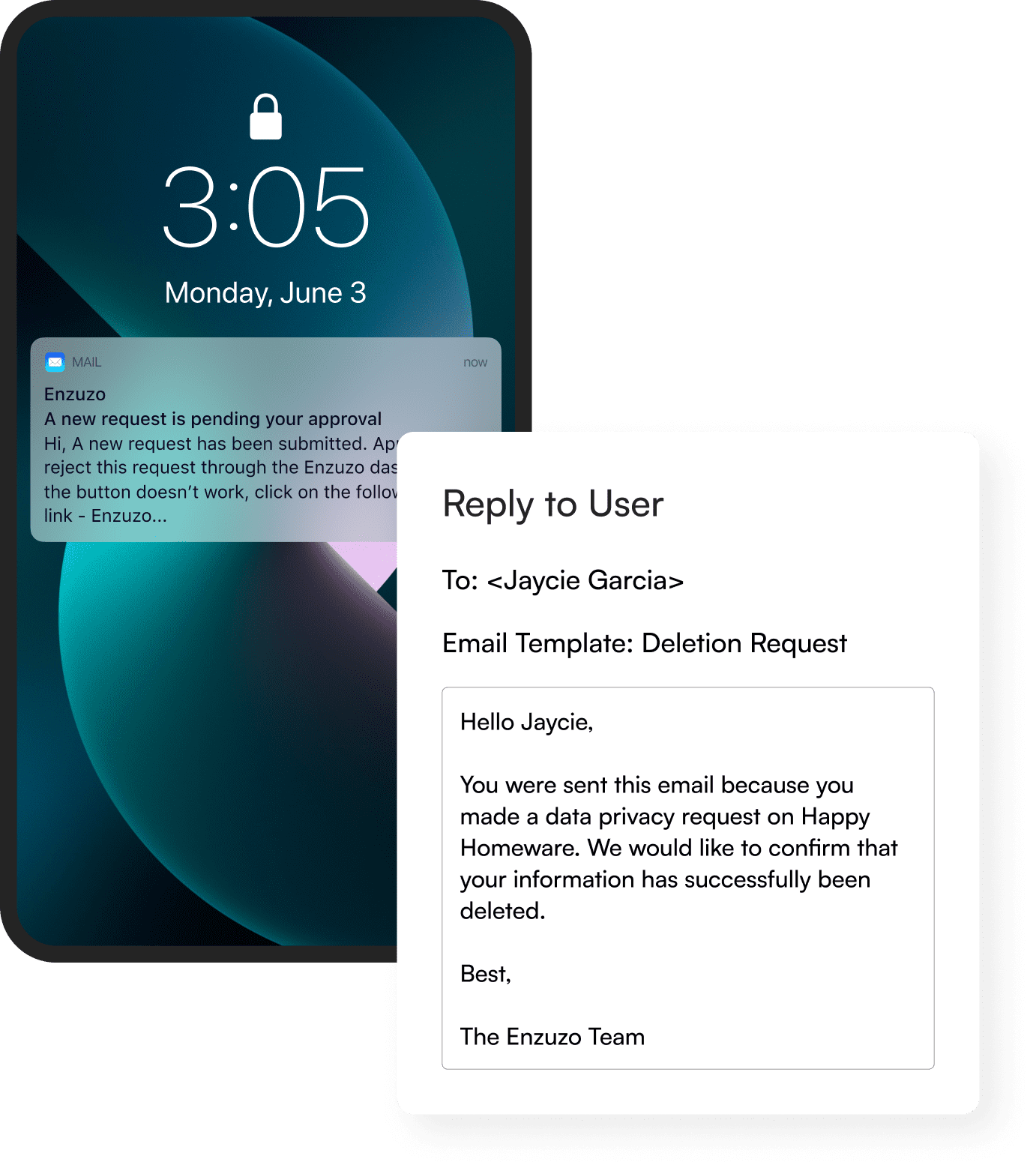 Compliance in a box for mobile apps and SaaS
Say goodbye to expensive and complicated privacy compliance software. Enzuzo makes it easy to build scalable privacy experiences for your app or software from day one. Inside is everything you need to manage data privacy compliance for your business.
Privacy Policy

Terms of Service

Returns and Refund Policy
Manage data deletion requests (DSARs)

Disclaimer *coming soon
Powerful EULA generator features
Our End User License Agreement (EULA) generator has everything you need to meet your app or software compliance needs.
Written by lawyers
Create an EULA tailored explicitly for your app. No more one-size-fits-all template.
Customized to your business
Ensure the correct clauses are included in your EULA by using our easy questionnaire.
Multiple Embed Options
Publish your EULA policy your way. Comes fully hosted, embeddable or you can download as a PDF.
Automatic updates
We automatically keep your EULA up-to-date as regulations change, giving you peace of mind.
Built-in request form
Customers can make data deletion requests directly from your privacy policy page.
What is an End User License Agreement (EULA)?
How much does the EULA generator cost?
Will my EULA be automatically generated?
Is a EULA required by the law?
Do I need a EULA for my app?
What is the difference between a EULA and a Terms and Conditions?
What is the difference between a EULA and a Software License Agreement?