Subscription Services Agreement
Subscription Services Agreement (SSA) Generator for software companies
Use our Subscription Services Agreement generator to create a customized SSA that's right for your SaaS business. Try it out today to ensure that your business is properly protected.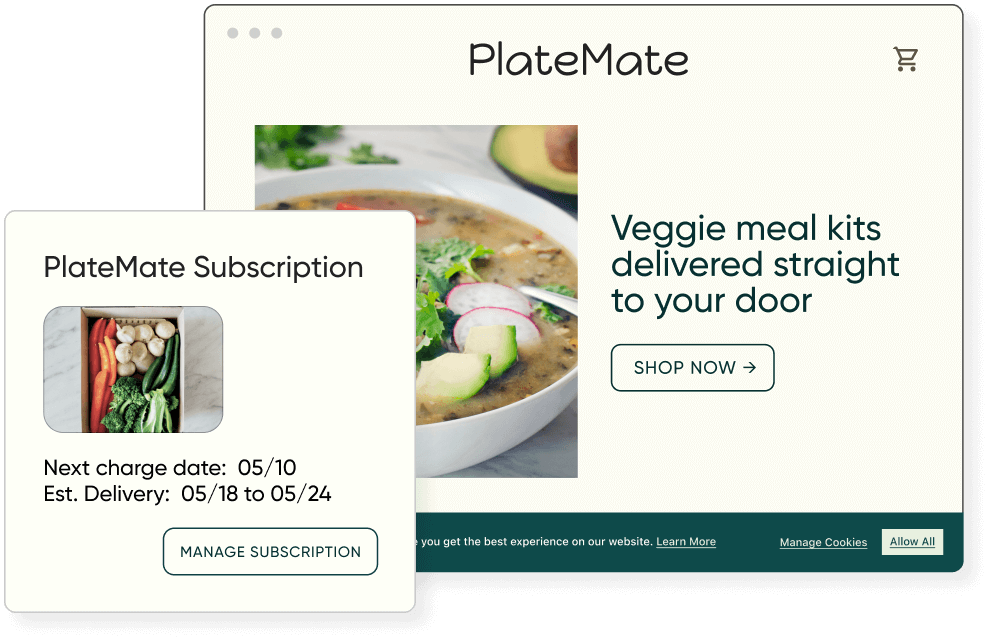 Works with your favorite platforms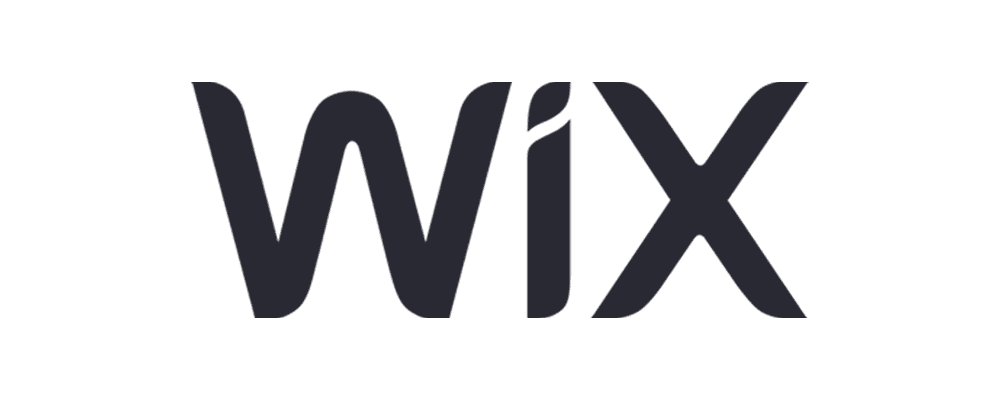 If you sell a subscription-based service
or product, you need an SSA
As a subscription-based business, having a clear and comprehensive Subscription Services Agreement (SSA) for your SaaS is crucial to protect your interests and establish clear expectations with your customers.
Generate & publish your SSA in 15 minutes
We'll create a customized Subscription Services Agreement for your business after you fill out our questionnaire. Our template is professionally drafted by lawyers, with pre-written clauses that cover most businesses. We'll save you the time and money it would take to hire a lawyer to draft an SSA from scratch.
Add your business details

Include your invoicing methods (monthly or annual)

Add user-specific information

Launch in less than 15 minutes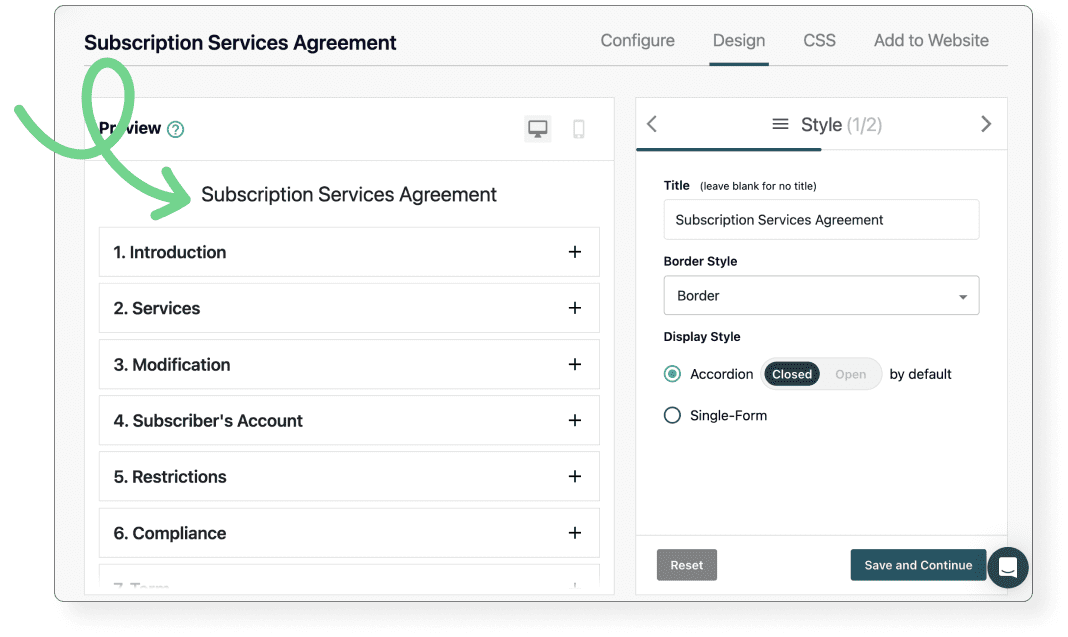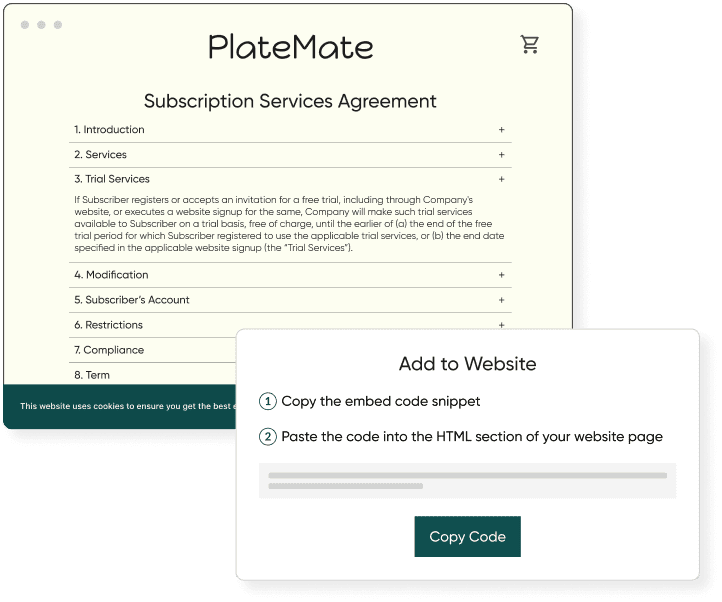 Protect your business from costly legal disputes
Our Subscription Services Agreement generator allows you to create a customized SSA tailored to your specific business needs. It's easy to specify payment terms, service scope, usage restrictions and other important details with our tool. Whether you're a startup or an established SaaS company, our generator can help you save time and avoid costly legal disputes.
Tailored to your needs

Works for most subscription-based companies

Protect your business and your bottom line
Easily update your agreement
as your business scales
We know that legal policies must be able to adapt as your business grows and as regulations change. If you need to make changes to any of your legal policies including your SSA, you can quickly update them within your Enzuzo dashboard anytime.
We keep your SSA template up to date

Revisit your questionnaire anytime

Save time and money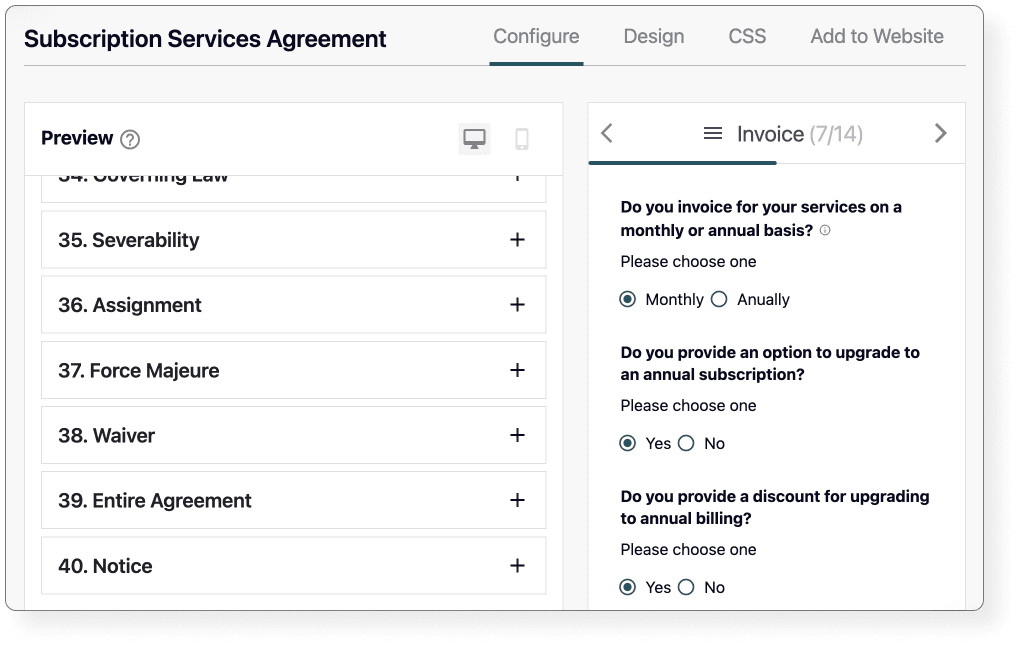 We're more than just an SSA generator
Everything you need to manage privacy compliance for your business in one place.
Custom business policies
Create all of the important business policies you need for your online store or business in one place.
Written by professionals
All of our legal policies are carefully written by lawyers, so you know you're getting accurate language and clauses.
Multiple Embed Options
Publish your legal policies and agreements your way. Hosted, embedded or copy and paste.
Automatic updates
We automatically keep your legal polcies up-to-date as regulations change, giving you peace of mind.
Compliance in a box
Unlike other platforms, with Enzuzo you get everything you need to manage privacy compliance in one simple solution.
Subscription Services Agreement FAQs
What is a Subscription Services Agreement (SSA) and why do I need one?
What should I include in my SSA?
How does the SSA generator work?
How much does the Subscription Services Agreement policy cost?
Do I need an Subscription Services Agreement (SSA) for my business?
Try our Subscription Services Agreement (SSA) generator today

Free forever plan available— no credit card required.
Get started