DSAR Software — Automate Your Data Subject Access Requests
Easily manage customer data requests with our DSAR software. Easy compliance with GDPR, CCPA, CPRA and other data privacy laws worldwide.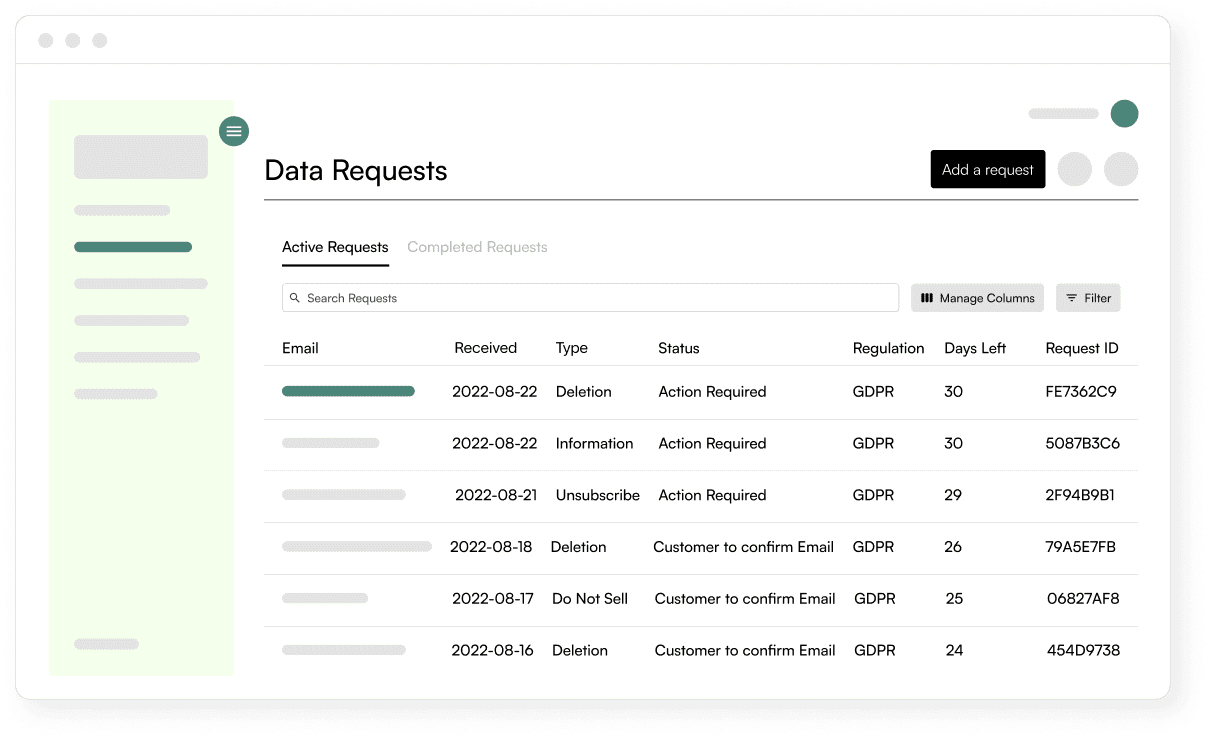 A DSAR process workflow
that takes minutes

Collect DSAR requests
using a simple form
on your website
Your dedicated Enzuzo DSAR form makes it easy for customers or users to submit data subject requests in one place on your website.
Select a DSAR form template (GDPR or CCPA)
Add link to website footer or privacy policy
Data subject request submissions in one place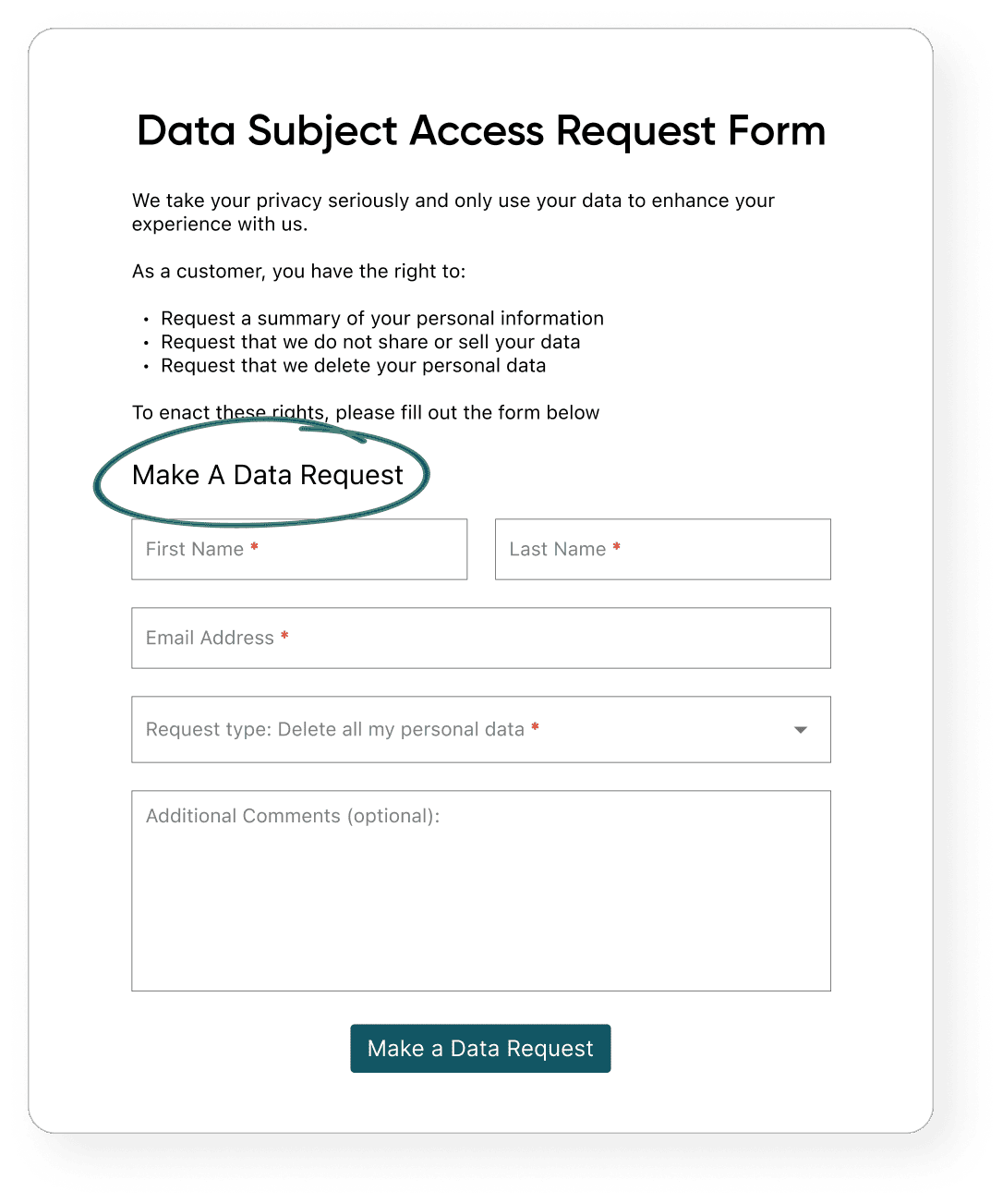 Your customers choose their
DSAR request type
Your customers can choose from four different DSAR request types, including marketing unsubscribes, delete their personal data and more.

Marketing unsubscribe
Remove the customer from all email marketing lists like marketing emails, SMS or newsletters.

Delete personal data
Delete customers' personal data from third-party tools like CRMs and email service providers.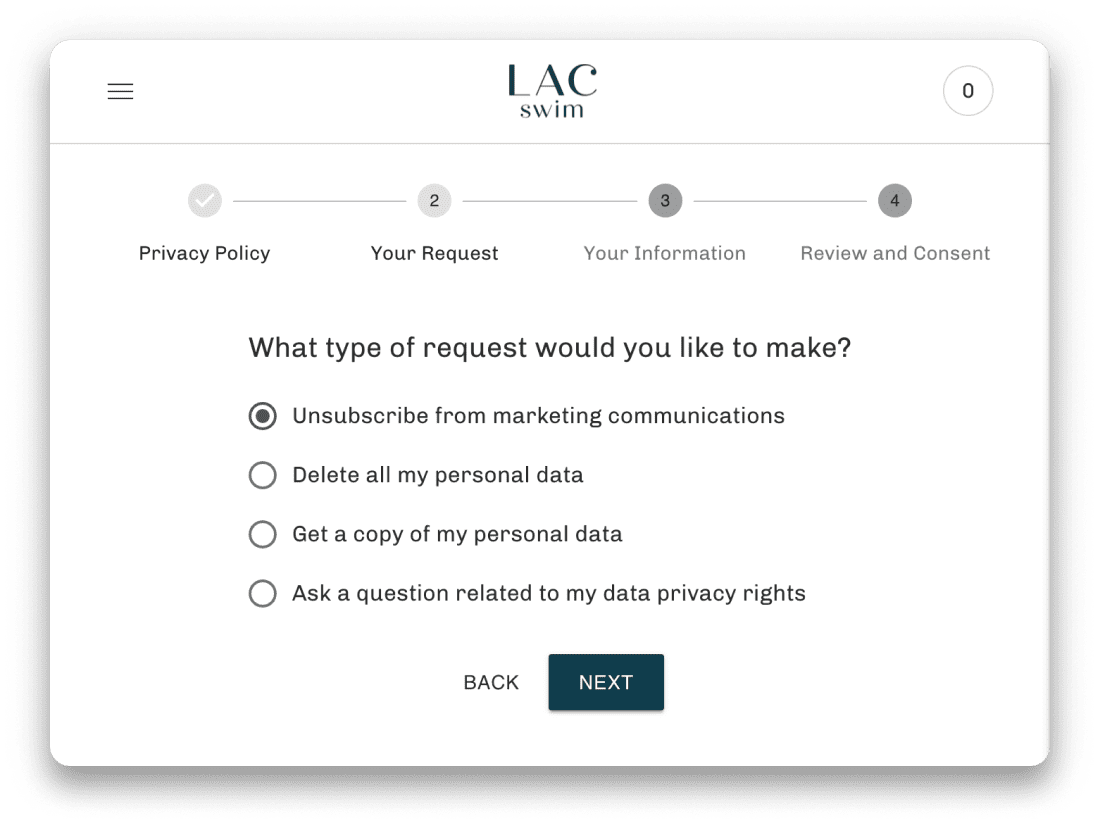 Get copy of personal data
Request a copy of the personal information or data your business has about the customer.

Do not sell or share data
Request that their personal data is not sold or shared with any other business or organization.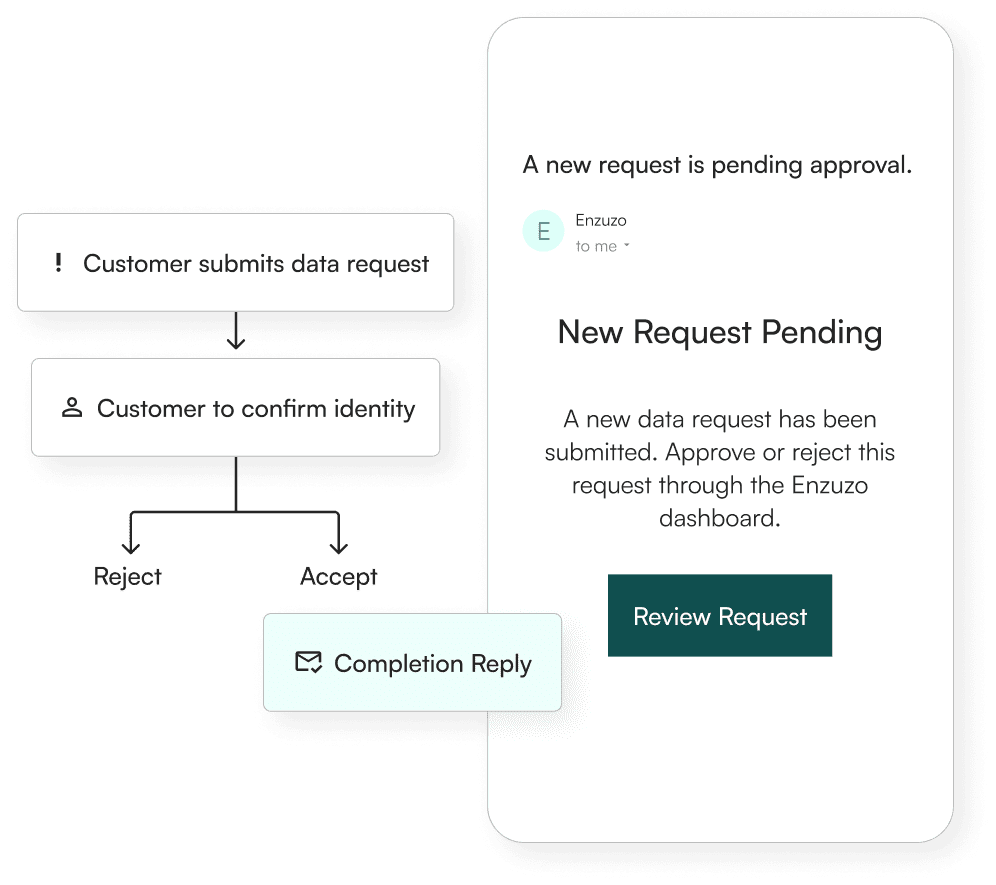 Next, process data subject requests in a few easy steps
Requests are then streamlined into one simple dashboard. Complete data subject requests quickly and on time with a few clicks.
1. Receive data subject access request
2. Quickly verify your subject's identity
3. Automated DSAR due date reminders
4. Complete requests in a timely manner
Easy compliance with GDPR, CCPA, PIPEDA and other privacy laws
Automate customer data deletion
1-click compliance reporting
Ensure customer data stays deleted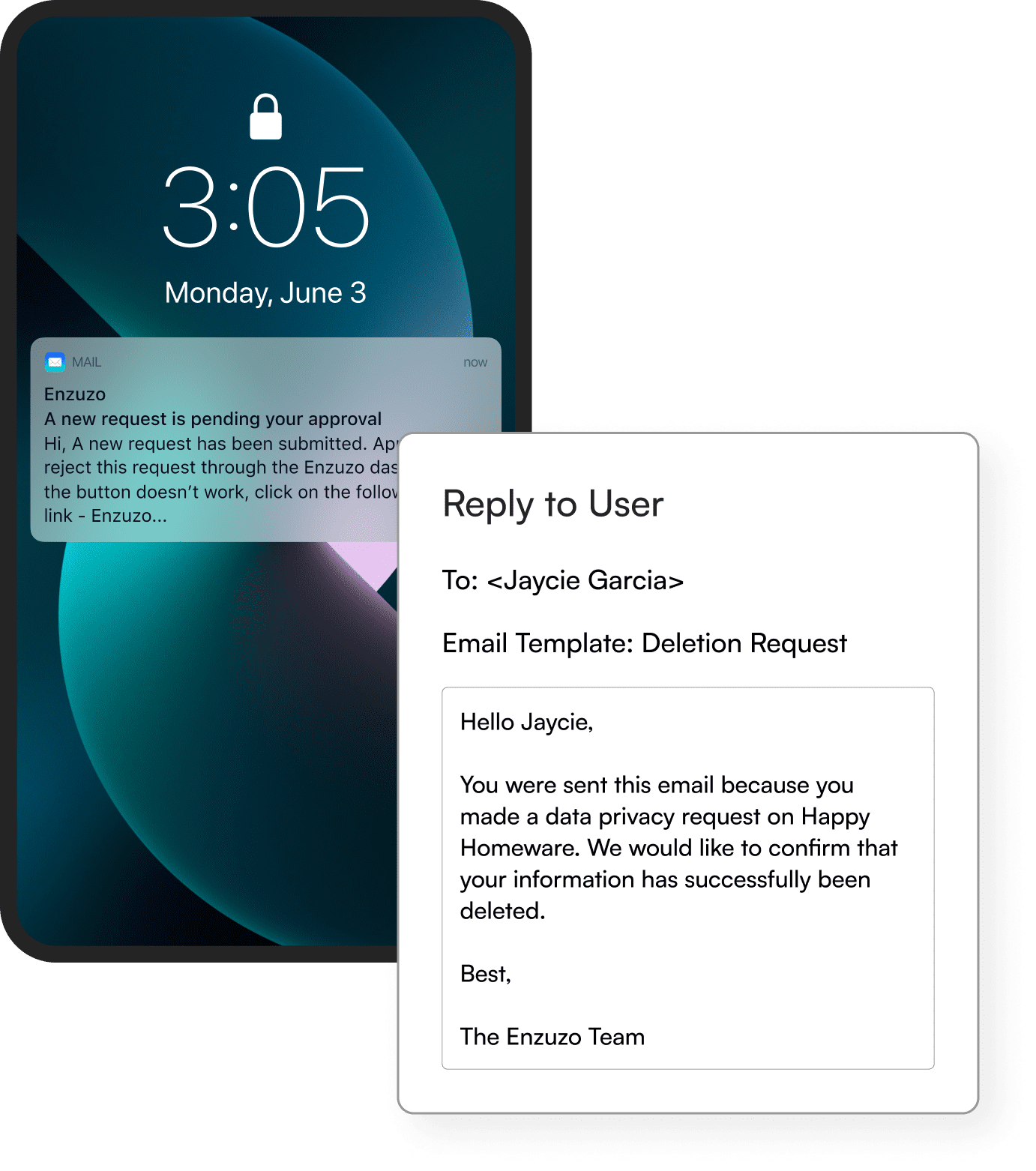 "Well, that was about the easiest set up of a privacy policy, terms of service and cookie banner I've ever used!"
— Janet, Goodson Tools
Data subject request FAQs
What is a Data Subject Access Request (DSAR)?
How long should a DSAR take?
What does a Data Subject Access Request look like?
Can you refuse to respond to a DSAR?
What happens if I don't respond to a DSAR?
How much does a DSAR cost?
How to make a Data Subject Request?
Automate your
DSAR

process

today
Free forever plan available — no credit card required