Privacy management
for Shopify Plus
With Enzuzo's compliance platform, you can launch policies, manage consent for cookies and automate data requests all from one easy-to-use interface.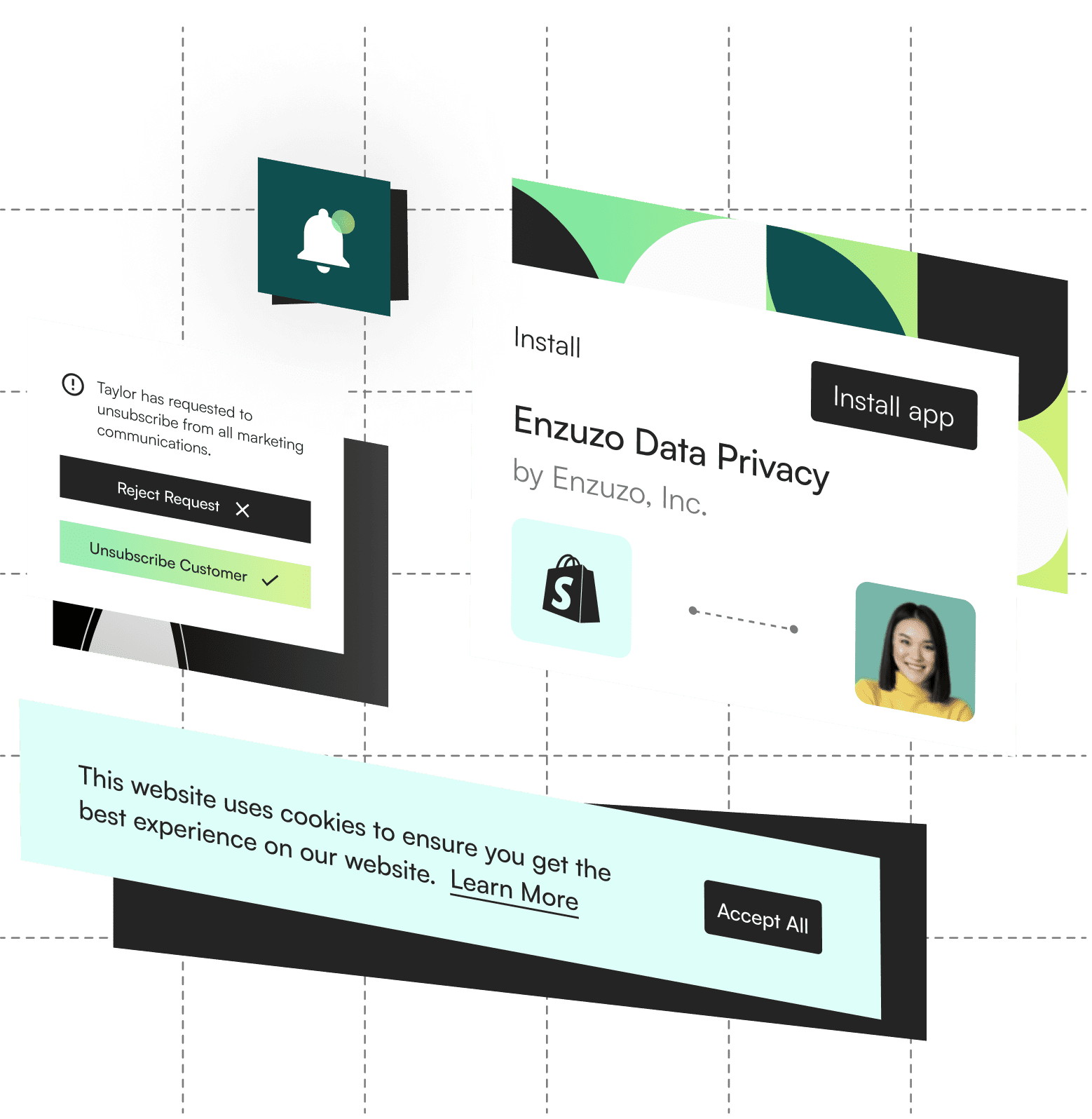 Build a 360° privacy experience
for Shopify Plus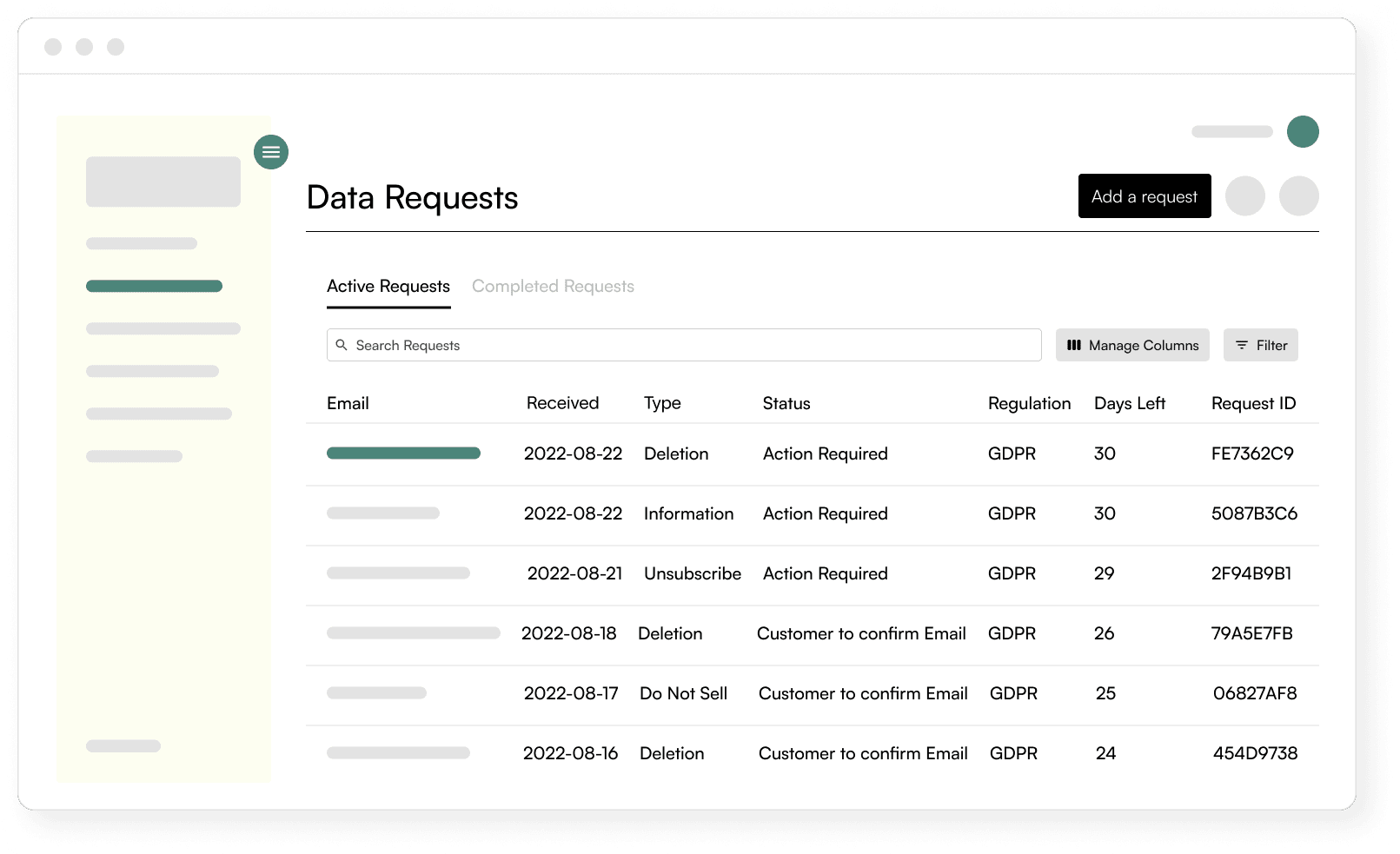 Legal policies

25+ languages

Cookie consent

Multi-domain

Manage DSARs

Store policies
Legal policies that automatically stay up-to-date
You can quickly launch professionally-drafted legal privacy policies like a Privacy Policy or Terms of Service for your Shopify store without the high price tag (or the lawyer). We automatically update your policies as privacy legislation changes.
Privacy Policy

Terms of Service

Returns and Refund Policy
Shipping Policy

EULA

Disclaimer *coming soon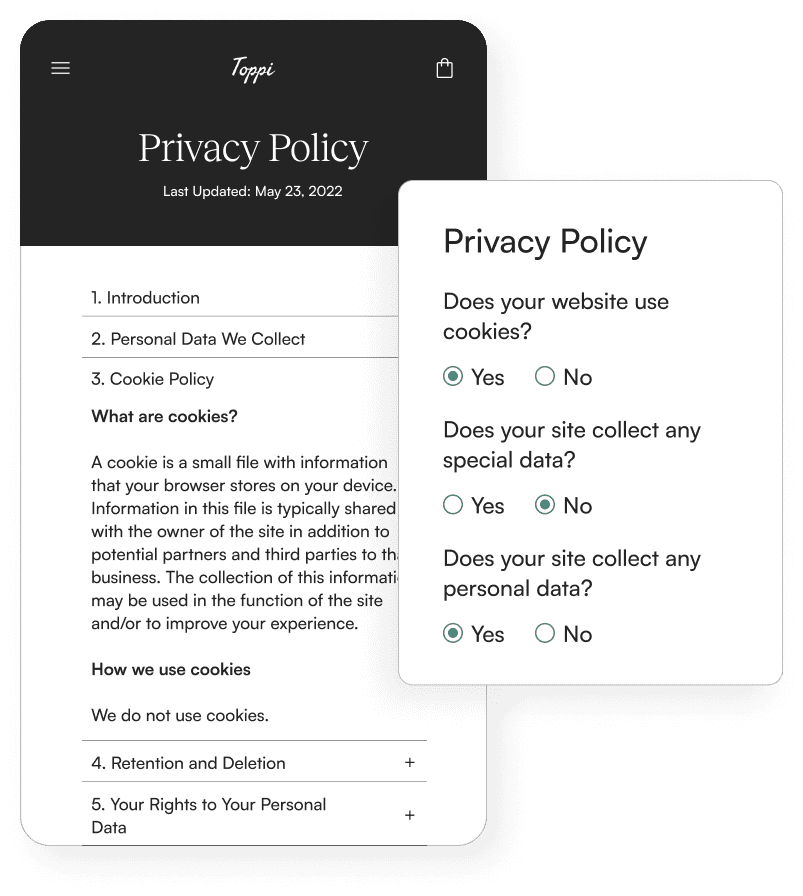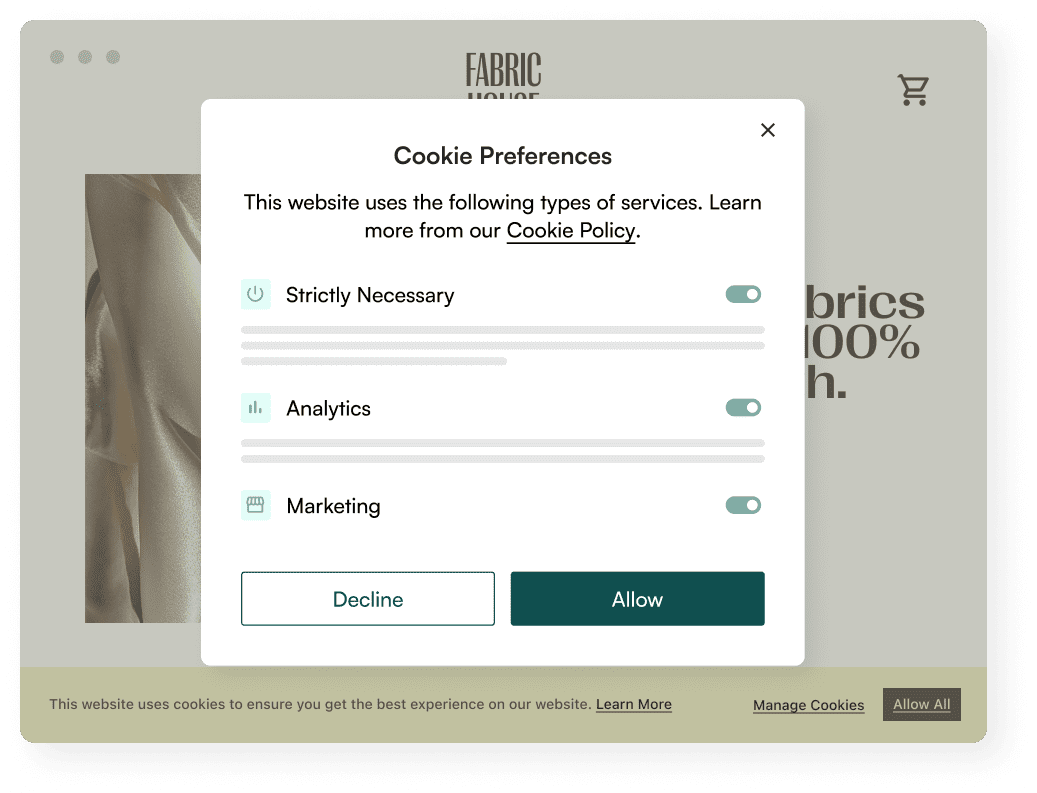 Cookie consent management in a few clicks
Configure your cookie consent management tool to suit your Shopify store's needs. Build and launch your cookie banner in minutes with our easy-to-use interface.
Customizable cookie banner

Custom CSS available

Option to only show in certain regions
Professional cookie manager

Unlimited page views

Multiple configurations and setting options
Customize your experience to match your brand design
Enzuzo's customer-facing features are easily customizable using our default design settings or by adding custom CSS. You can easily create a site experience your customers will love while remaining compliant.
Optimized for mobile experience

Custom CSS settings

Easily editable design settings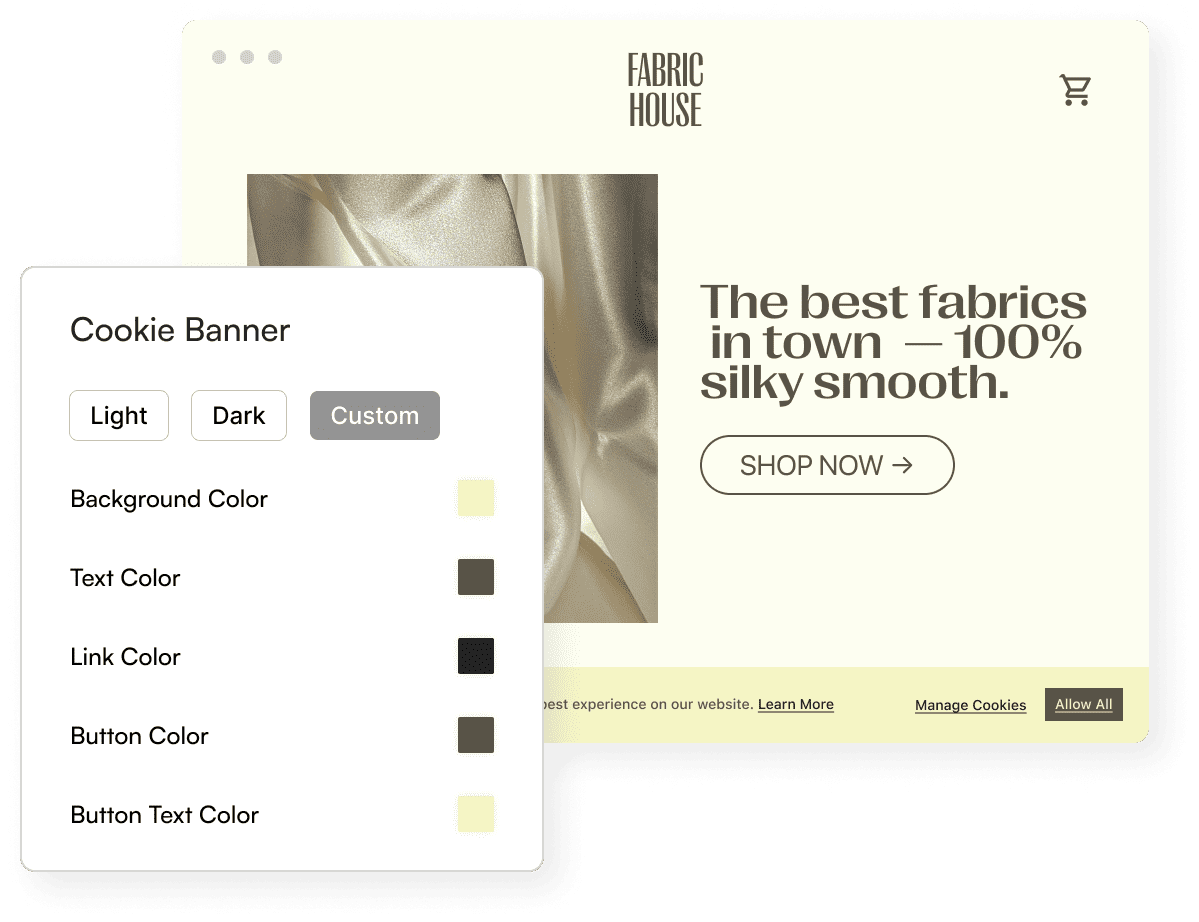 Managing data requests, made easy
Easily launch professionally drafted legal privacy policies for website, ecommerce store or mobile.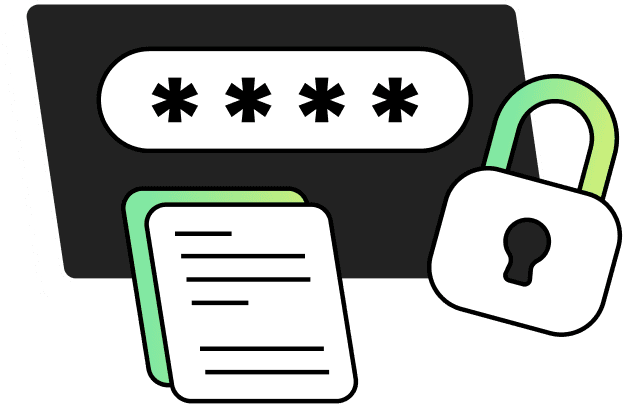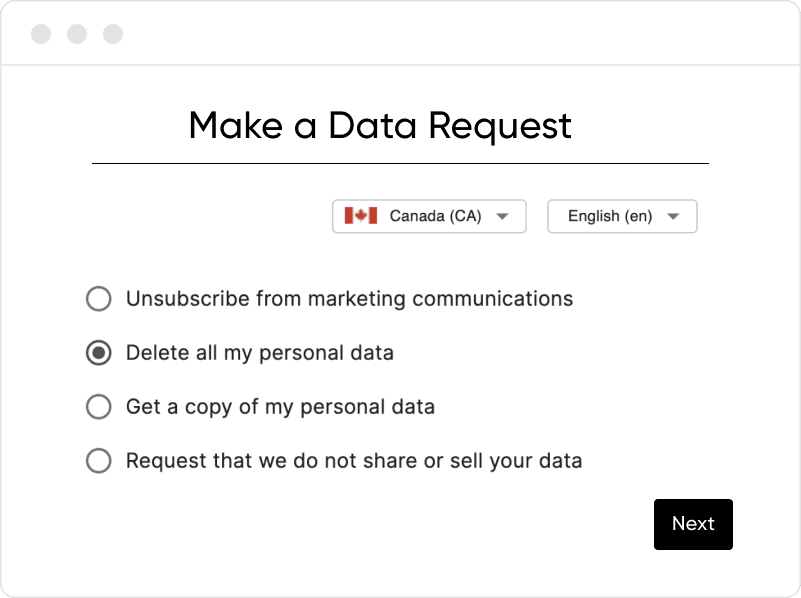 01
Customers make requests from your website
With Enzuzo, your customers can submit requests to you directly from your DSAR page or your privacy policy anytime, anywhere.
02
DSARs are streamlined in your dashboard
When a customer submits a Data Subject Access Request, Enzuzo allows you to see details about the request, verify identity, and track the status of each request in your dashboard.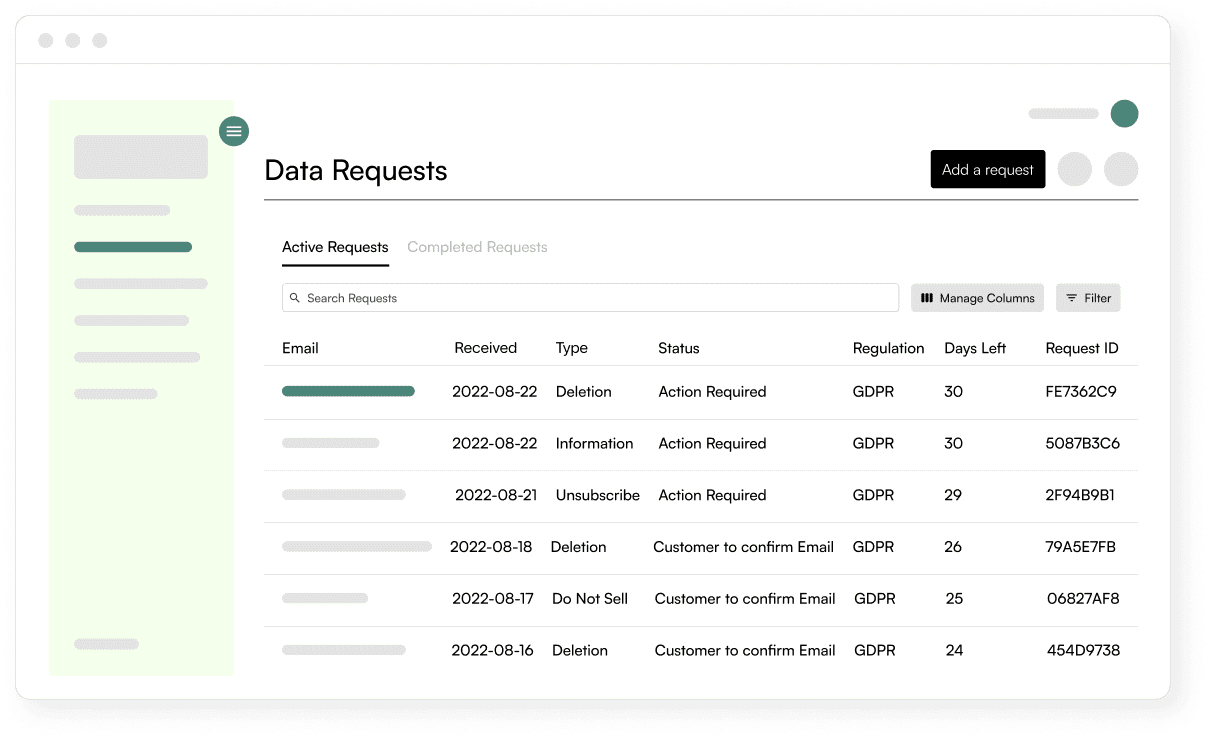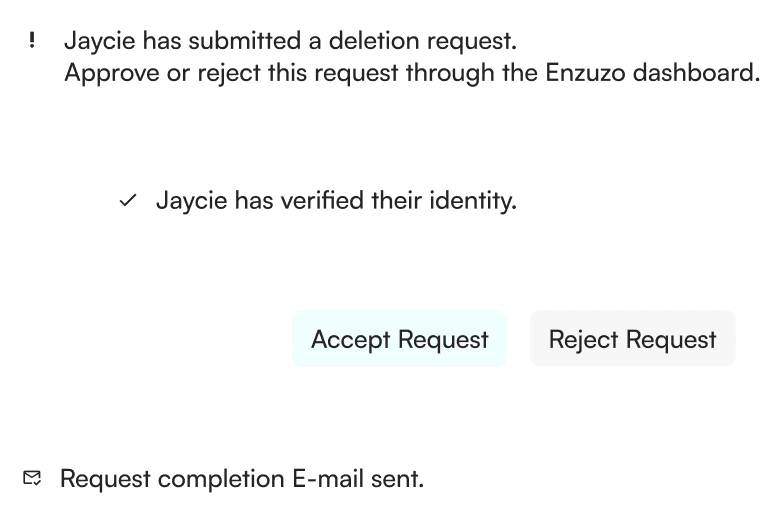 03
Complete DSARs automatically and on-time
Late DSAR processing can result in fees, but Enzuzo's automatic due date reminders will ensure that you never miss a request. We automatically notify customers when their request is complete, saving you time and money.
Non-compliance can
cost you thousands
Data privacy laws are becoming more and more important and new ones are being introduced as you read this.
If your company fails to take proper steps to protect personal data, you may face serious penalties. Non-compliance for data privacy can cost you money and hurt your brand reputation long-term.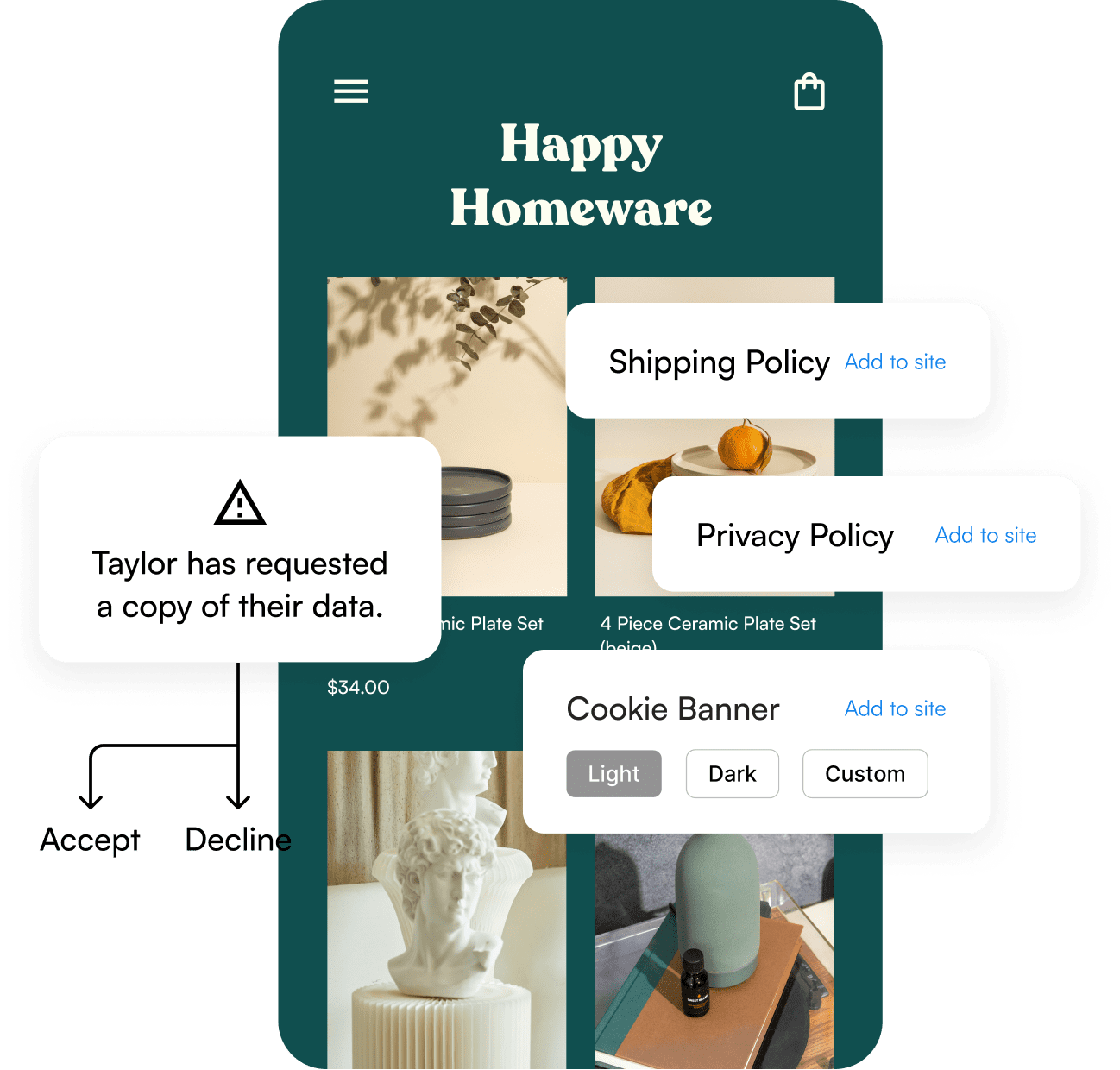 Privacy features that give you control over your data
Not your average privacy compliance software. Create a privacy experience that customers will love.
Made for Shopify
Our direct integration with Shopify makes it easy to remain compliant and delete customer data in minutes.
25+ Languages
Our privacy policy page template is available in 25+ languages: English, French, German, Italian and more. All languages in the European union.
Design it your way
Our features are easy to edit to match your existing brand design. Add custom CSS or use our default design settings.
GDPR & CCPA Compliance
Make your Shopify store legally compliant with GDPR, CCPA, LGPD and other privacy laws worldwide.
Built-in request form
A built-in form within your privacy policy makes it easy for consumers to make GDPR and CCPA data subject access requests.
Google Analytics
Add your Google Analytics pixel and other analytics platforms.
Join 10,00+ brands like yours
and minimize privacy risk
Thousands of brands across the world rely on Enzuzo to power their privacy experiences and stay compliant. Here is what a few of our amazing customers have to say about using our software:

Before Enzuzo, I was worried about how I would effectively deal with customers' inquiries and requests regarding their privacy and data.
Stacey Keller
Founder | Ponyback Hats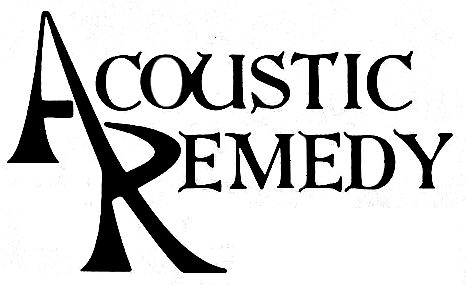 In a day and age where privacy is so important, we're glad to find an app that helps us take this worry away and allows us to focus on providing an exceptional customer experience.
Adam Jacobson
Owner | Acoustic Remedy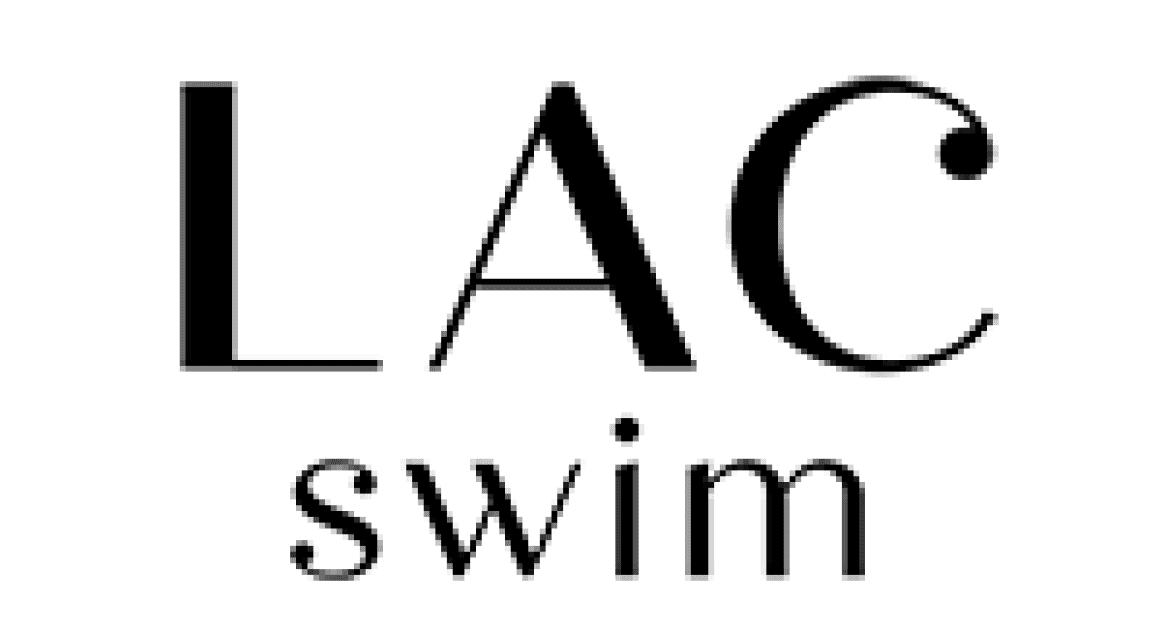 Trust is something that is really important to our brand, so it's great to have an app like Enzuzo available to help manage privacy without the headache.
Paige Harris
Founder | LAC swim
Why do I need privacy compliance software for Shopify Plus?
Does Enzuzo directly integrate with Shopify?
What privacy laws does Enzuzo cover?
Can I add multiple Shopify stores to my account?
How much does it cost to use Enzuzo?
Build a 360° privacy experience for Shopify Plus
Plans for all size businesses—no credit card required