"Enzuzo is completely self-serve and easy to use, and very attractively priced relative to competitors."

Emily Wilkinson | Lucy Group
Global compliance as you scale markets
Enzuzo's in-house team of privacy engineers and compliance experts will be your partner in privacy, helping you understand the regulatory landscape and implementing necessary privacy workflows.
Region-specific cookie consent management.
DSAR workflows for GDPR and CCPA.
Compliance with emerging regulatory requirements.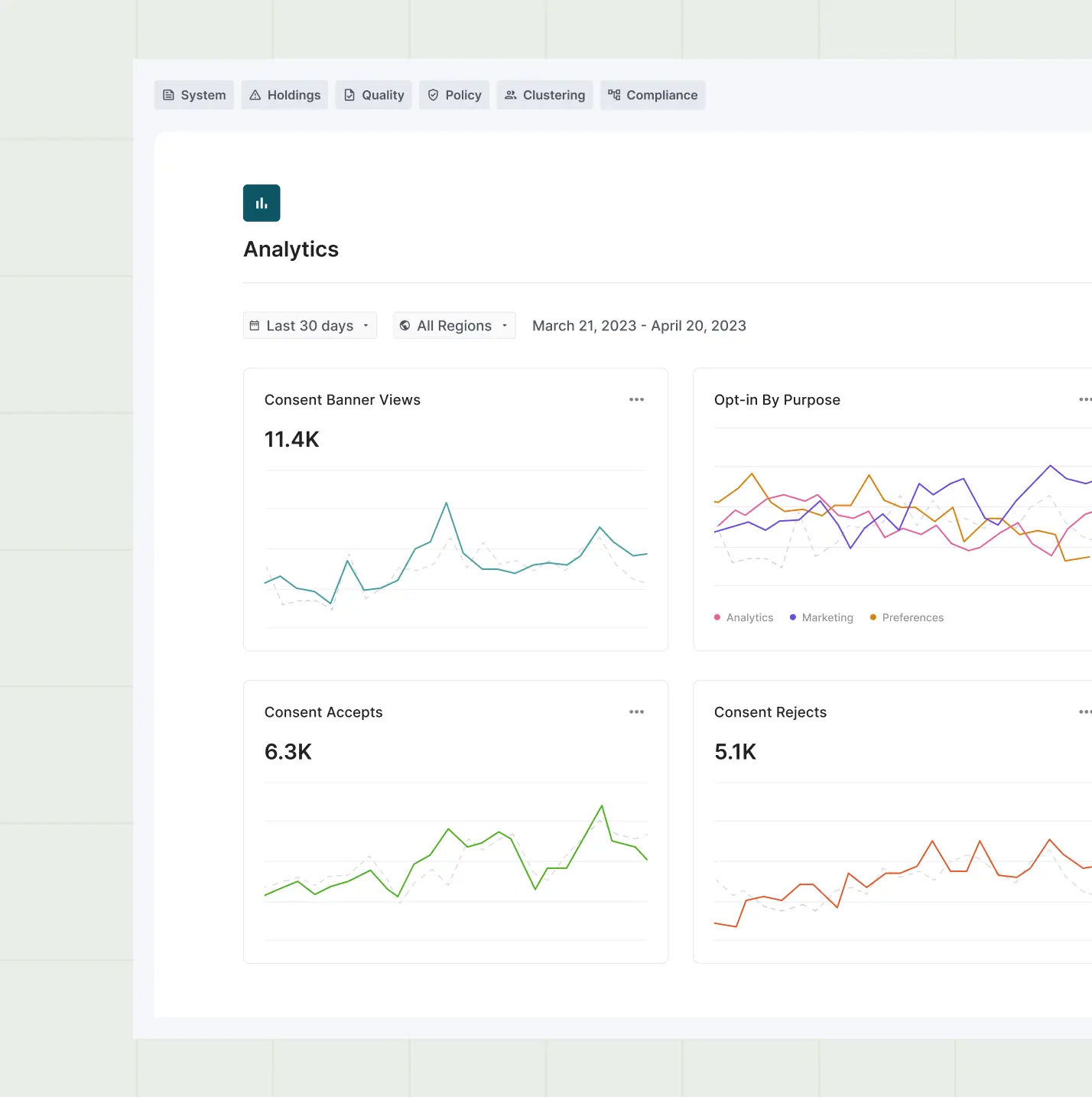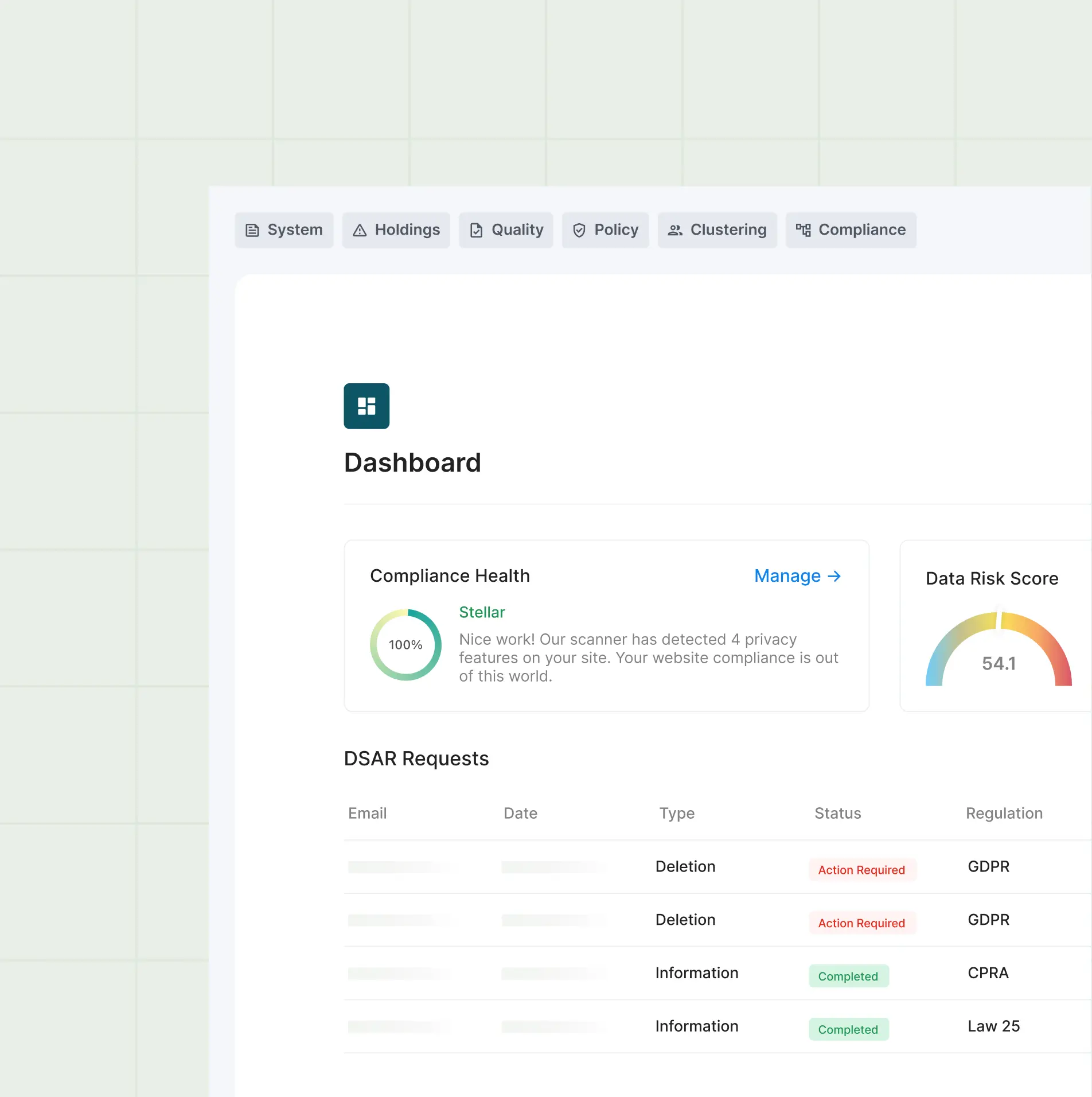 Built-in data privacy compliance dashboards
Compliance dashboards tailor-made to your business, giving you a birds-eye view of risk assessment, data access requests, and consent management.
Evaluate compliance shortfalls and risks at a glance.
Understand how third parties access your data.
Monitor customer data access requests and status.
Ironclad data governance and data mapping projects
Enzuzo's data privacy co-pilot program will identify compliance, governance, and data mapping challenges.
Build sensitive data inventory & custom classifications.
Evaluate data against privacy regulations.
Incident management and reporting on request.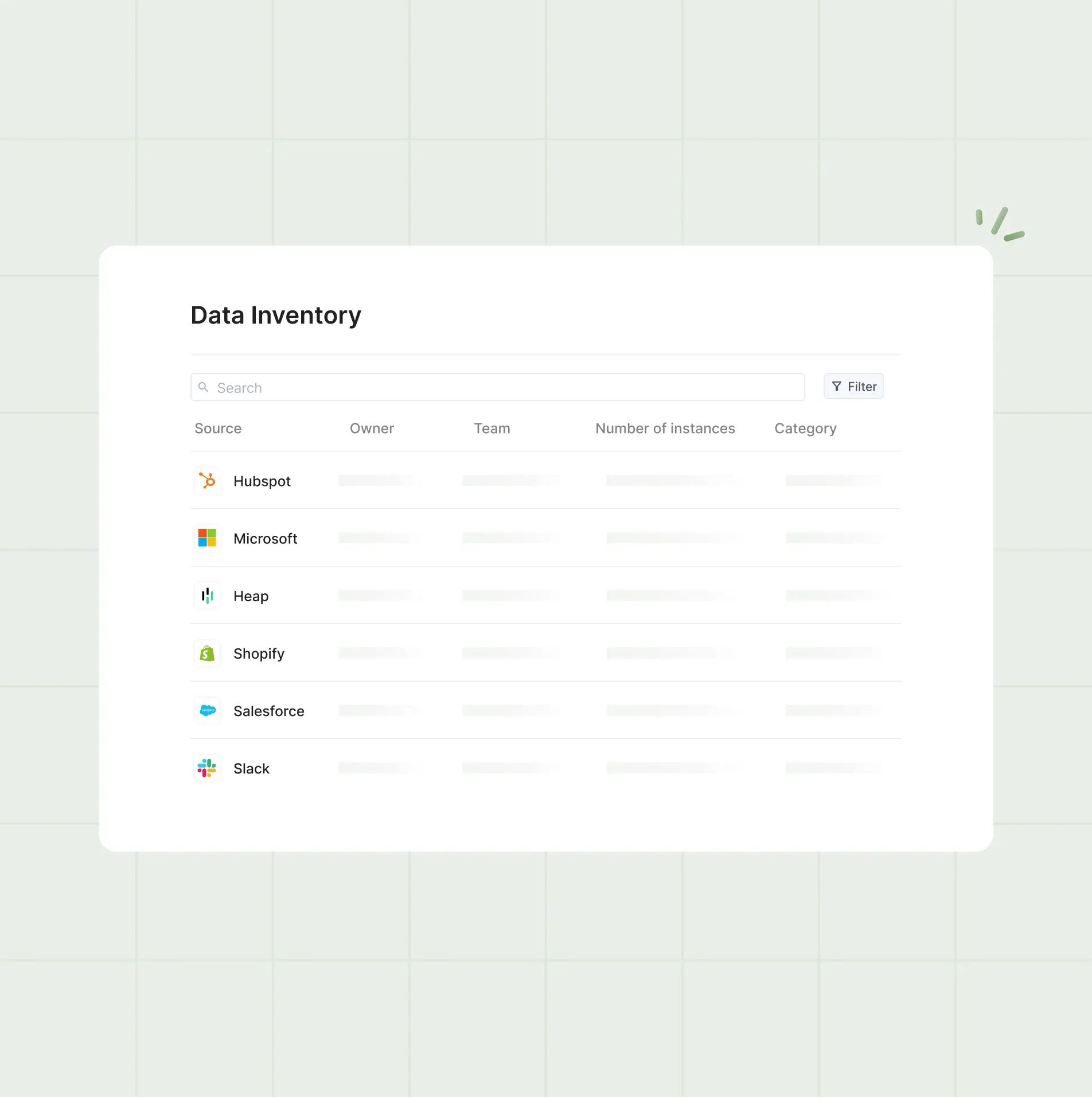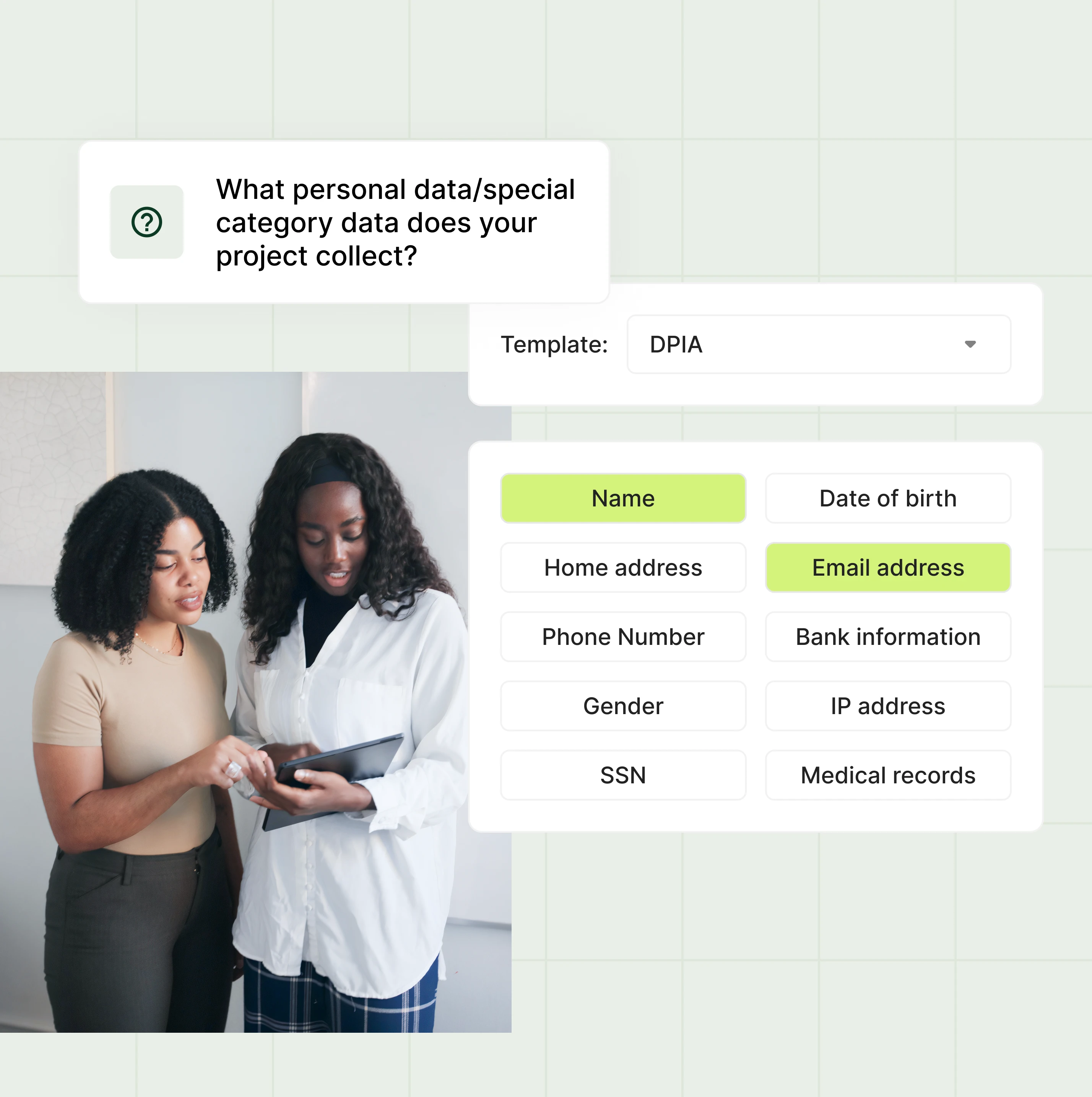 Foolproof privacy impact assessments & record of processing activities
Understand how internal projects impact personally identifiable information. Manage customer consent and build a record of processing activities for ironclad GDPR compliance.
Best-in-class templates and checklists to monitor PIAs.
Compliance with GDPR Article 30.
International data transfer assessments.
Robust vendor risk management & oversight
Sharing customer data with third-parties is a weak link in your data privacy program, but Enzuzo has you covered. Uncover reliable vendor prospects, evaluate their privacy protocols, And stay attuned to ongoing legal developments and privacy shifts.
Utilize ready-made templates for conducting vendor evaluations.
Stay clear of high-risk vendors.
Prevent lawsuits and damaging news stories.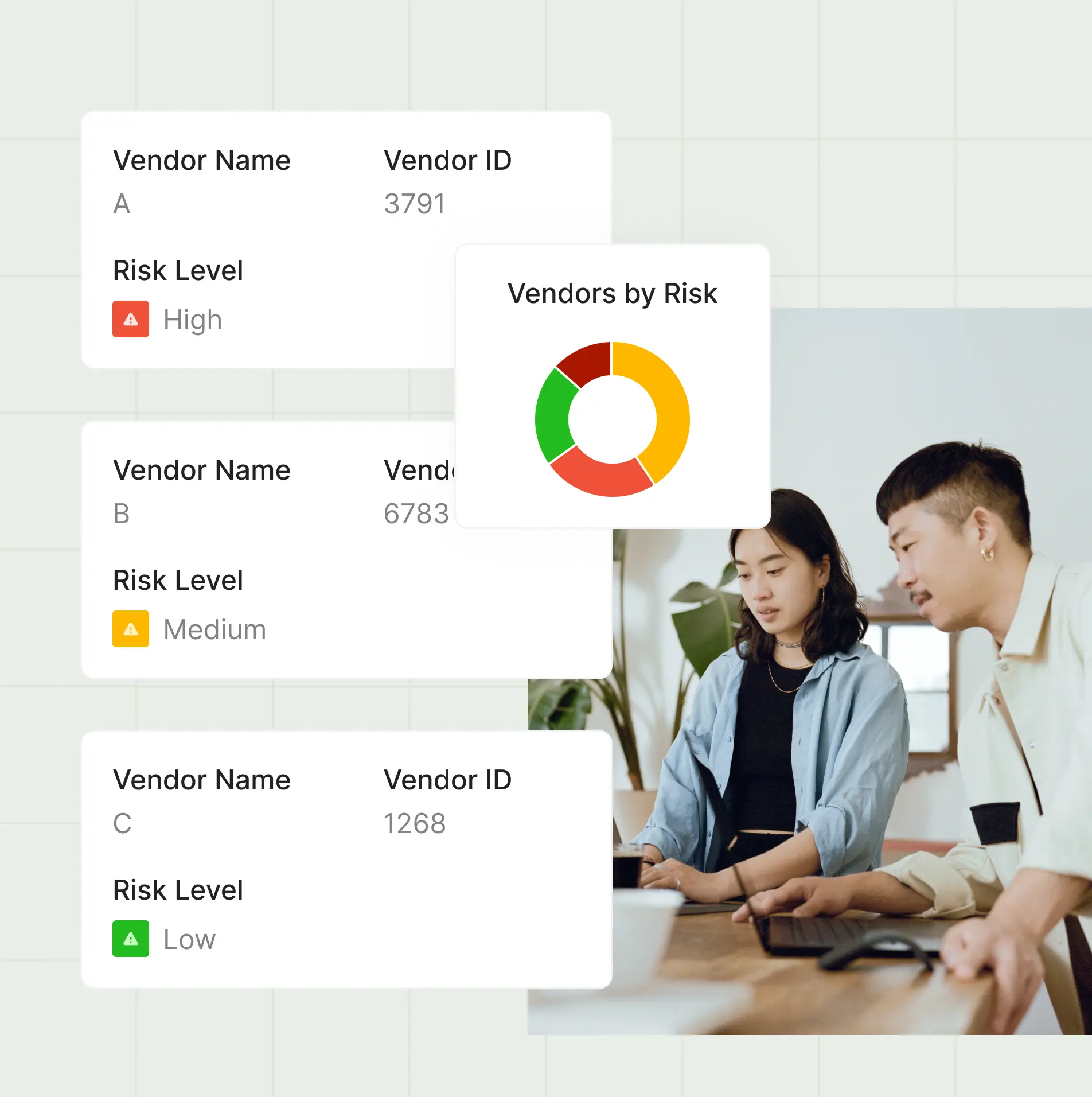 Book a demo
Learn how to comply with major data privacy laws and keep your business protected from regulatory fines & complaints.
Book now