Terms of Service Generator
Quickly generate a terms of service for your business
The easiest way to generate a free terms and conditions template for your website, eCommerce store or mobile app.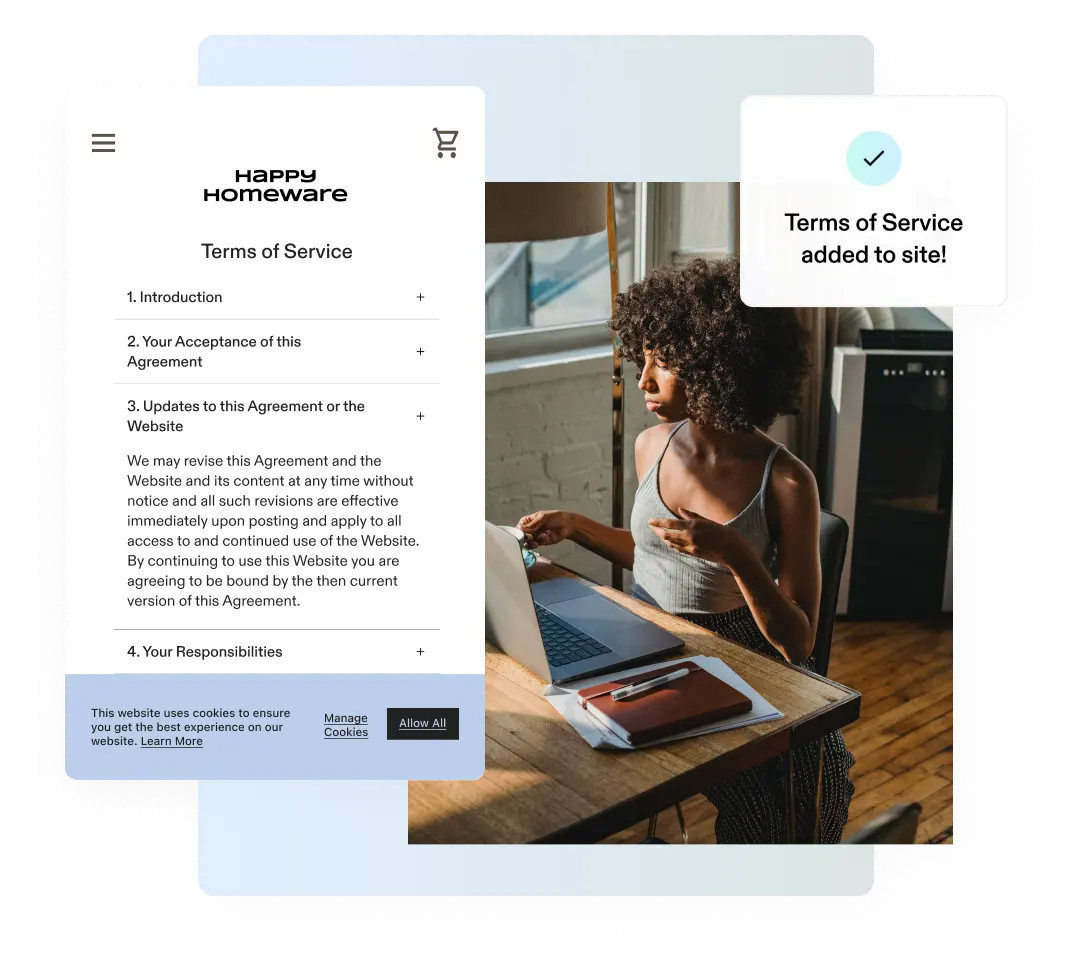 Works with your favorite platforms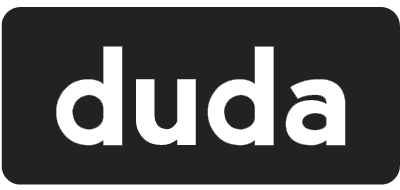 Create a terms of service
tailored to your business
Our terms of service generator makes it easy to create your terms of service template with custom professional legal language, whether you're an online business, software as a service, app developer and more.






Our easy guided setup
takes minutes
All you need to do is fill in our simple questionnaire, and we will customize your terms of service template according to your business requirements.
Answer a few simple questions about your business

Customize your policy design to match your website

Publish your terms of service on your website in minutes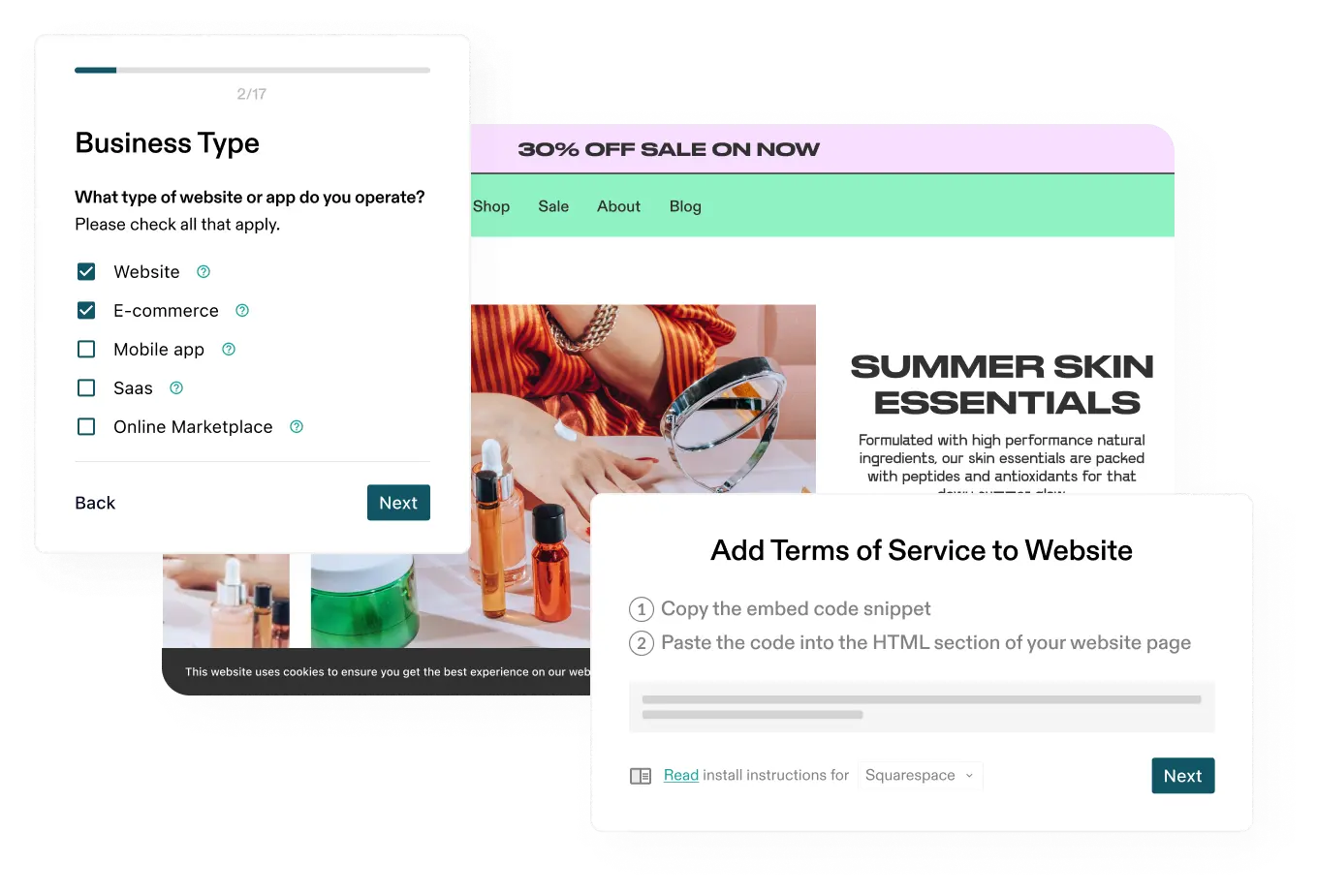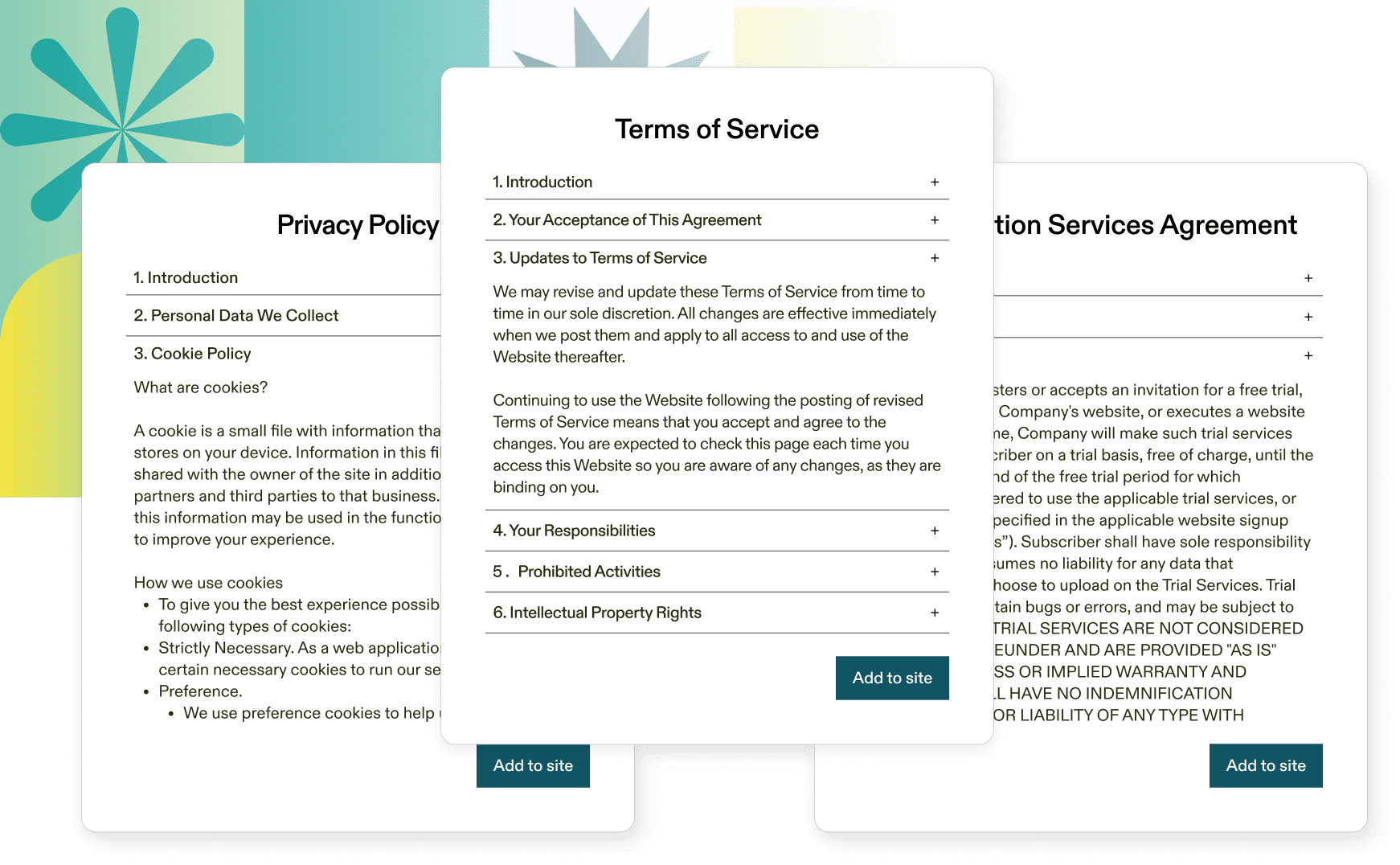 As laws change, we'll update your policy automatically
Let us take the worry and time out of staying up to date with emerging laws so that you can focus on your business. We automatically update our terms of service template and questionnaire as new privacy legislation is introduced.
Automatic updates as laws change

Never worry about compliance again

Revisit our policy questionnaire as your business evolves.
Terms of Service vs.
Terms and Conditions?
Create a personalized terms and conditions—in minutes
Not your average terms and conditions generator. Packed with features that will increase customer trust.
Written by lawyers
Create a Terms of Service tailored explicitly for your business. No more one-size-fits-all template.
25+ languages
Available in English, French, German, Italian, EU Portuguese, Spanish, Dutch and more.
Automatic updates
We automatically keep your Terms of Service up-to-date as legal regulations change, giving you and your business peace of mind.
GDPR + CCPA
Quickly become legally compliant with privacy laws like GDPR, CCPA, and other privacy legislations.
Design it your way
Our standard terms of service template is easy to read in a drop-down accordion format. Perfect for mobile viewing.
Custom paragraphs
Add and remove custom paragraphs to your terms of service.
Learn how to generate
your terms of service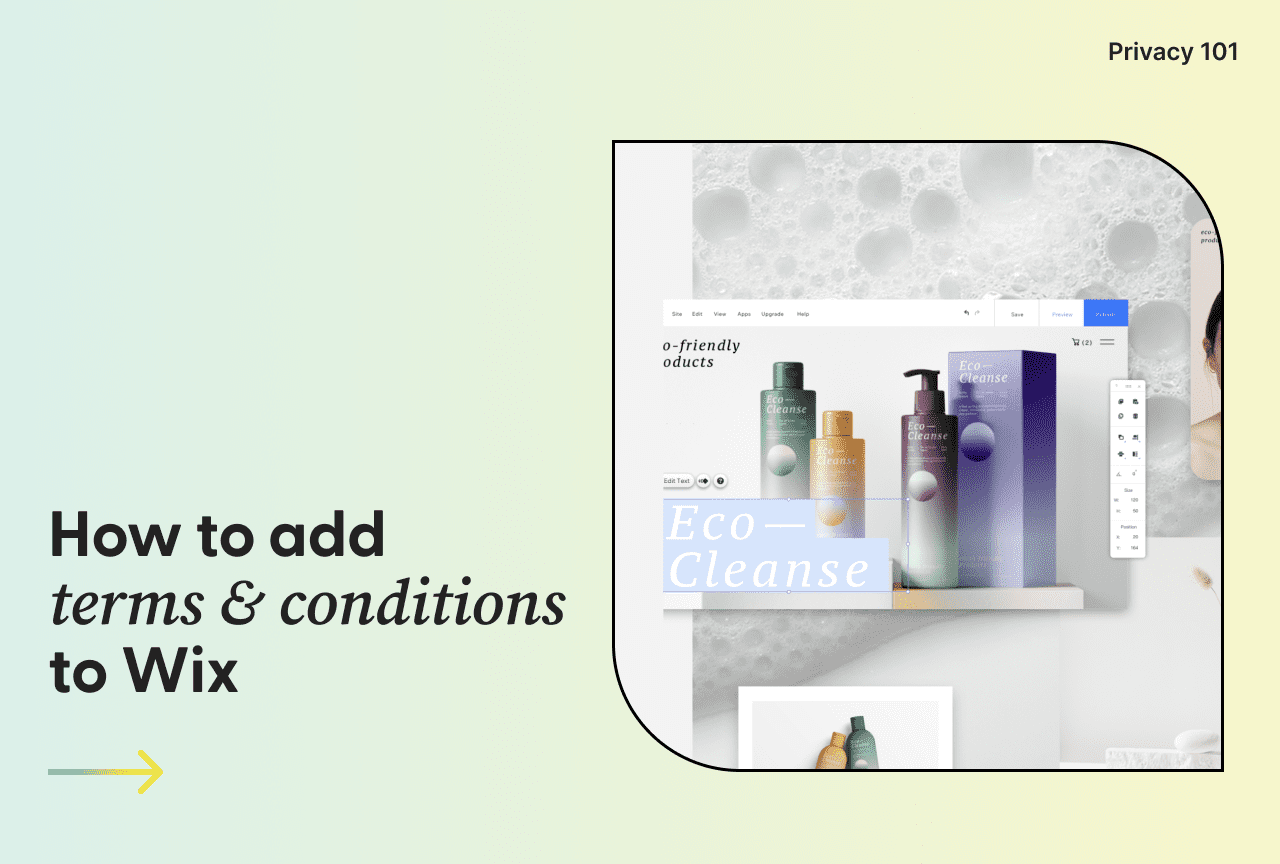 How to Add Terms and Conditions to Wix
Gone are the days where you needed to wait for a legal team to get back to you with the latest round of amends for your terms and conditions. Now,...
What is a terms of service generator?
Is Enzuzo's terms of service generator free?
What languages can I build my page in?
What is included in the terms of service agreement?
Create a free Terms of Service
for your business

Free forever plan available— no credit card required.
Get started