"Enzuzo is completely self-serve and easy to use, and very attractively priced relative to competitors."

Emily Wilkinson | Lucy Group
Advanced website scanning & cookie categorization
Perform comprehensive website scans to uncover trackers, privacy policies, and cookie notices.
Schedule regular scans for ongoing monitoring and compliance.
Scan and categorize cookies according to a database of pre-categorized trackers .
Display geo-specific cookie consent
Exhibit consent banners specific to regions & IP addresses.
Conduct tests on a staging site before pushing live.
Customize your consent banner to align seamlessly with your company's brand and visual identity.
Display regulatory compliance with consent logs
Establish a historical consent database to showcase compliance to regulatory bodies and auditors.
Maintain audit logs to record and track modifications made to cookie banner settings and preferences.
Build dashboards for your executive team to monitor and track consent status.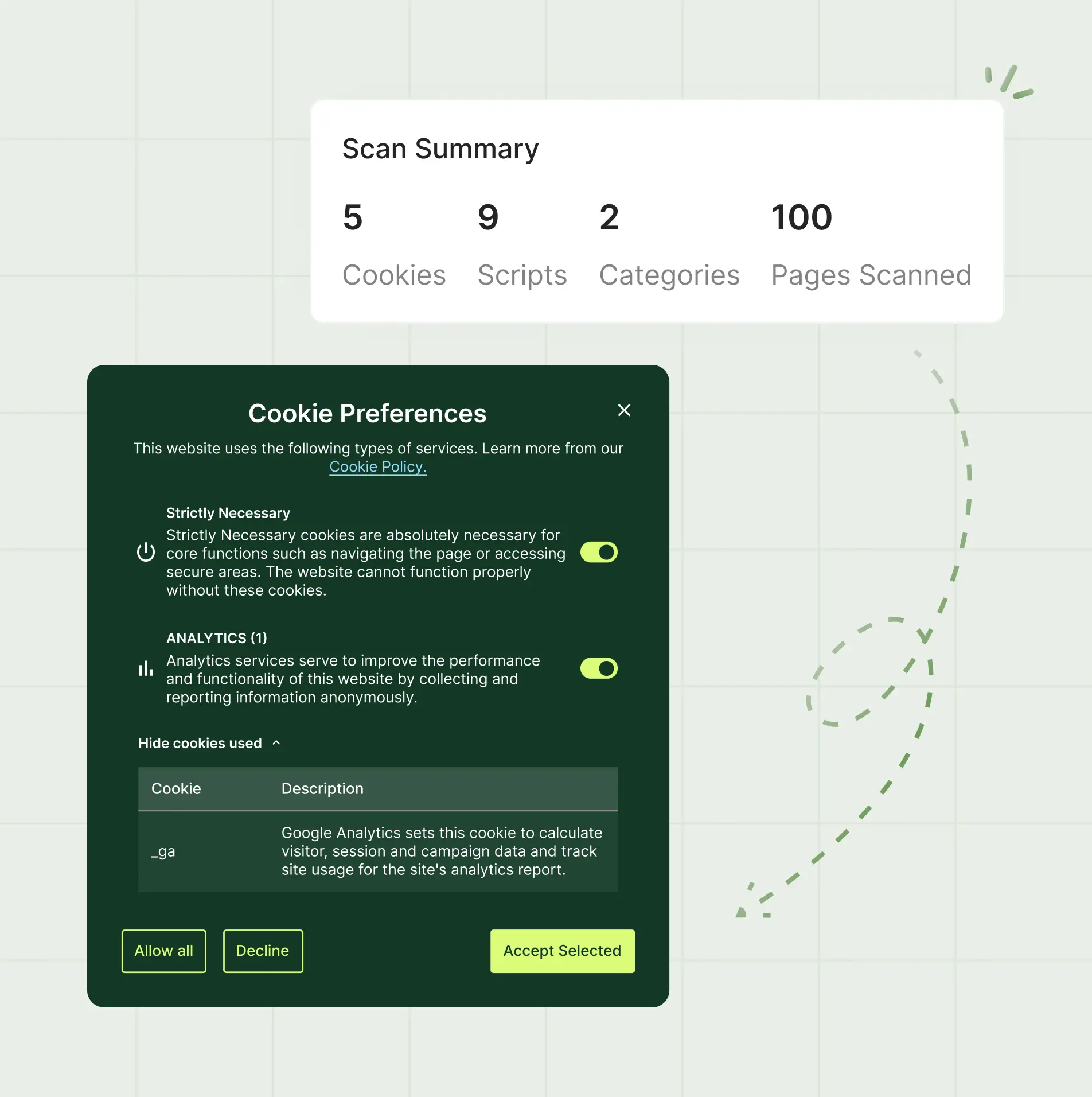 Collect and store valid user consent
Integrate your cookie banner with your tag manager and content management system.
Generate a cookie list from your most recent scan and effortlessly embed it into your cookie notice for clear and transparent communication.
Personalize visitor cookie consent based on categories (e.g., strictly necessary, analytics, targeting, etc.).
Book a demo
Learn how to comply with major data privacy laws and keep your business protected from regulatory fines & complaints.
Book a demo