Skip the spreadsheets. Start streamlining your customers' data privacy experience in one easy dashboard.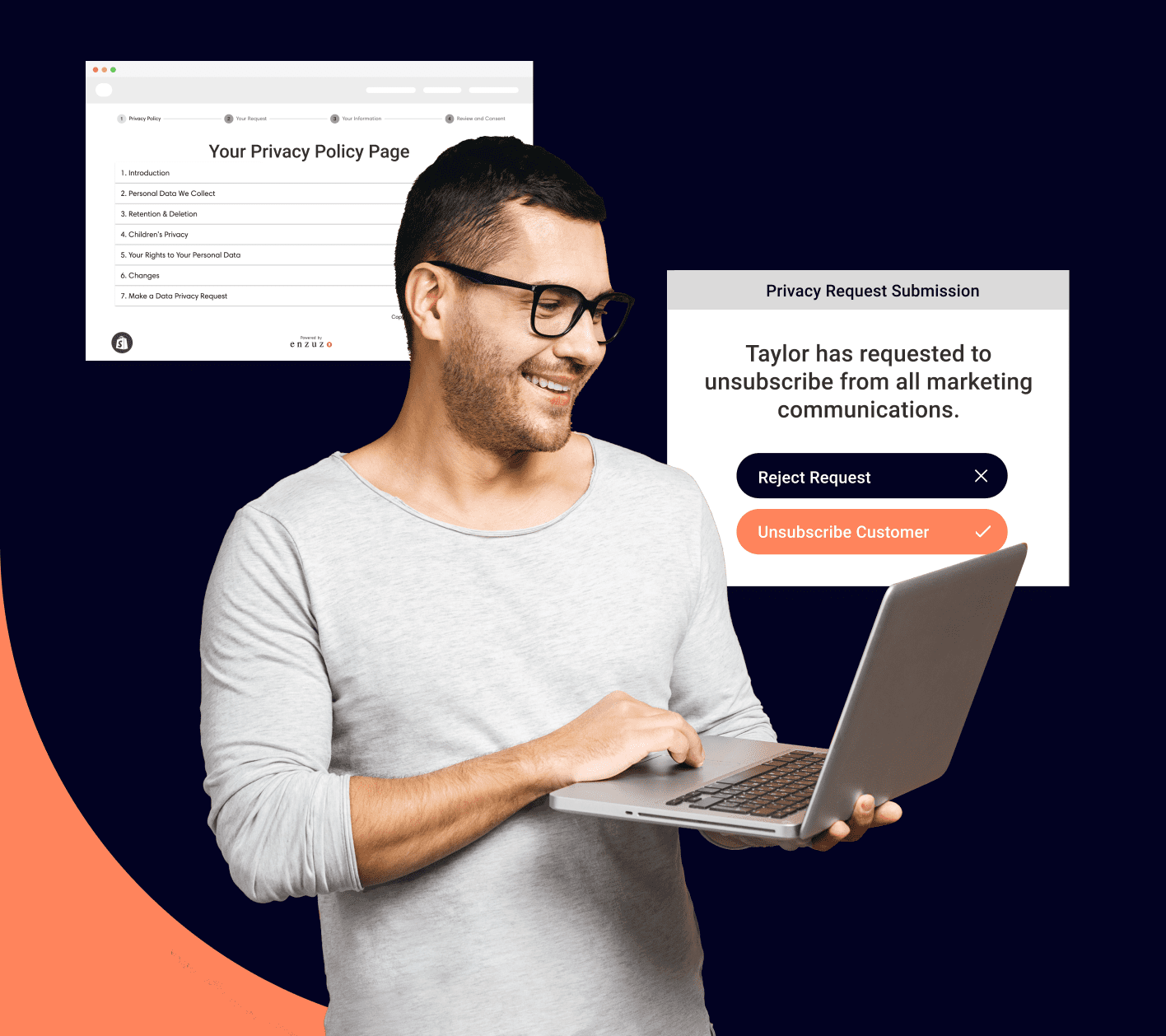 Powerful privacy features.

One simple solution.
Small business or Shopify store? We've got you covered.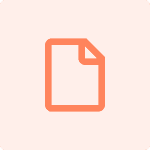 Privacy Policy
Launch a translated and readable privacy policy on your website in 10 minutes, that stays up-to-date as laws change.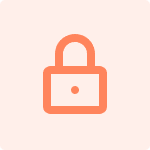 Data Privacy Requests
Manage all of your GDPR and CCPA data subject access requests in one place. 1-click data deletion and unsubscribe.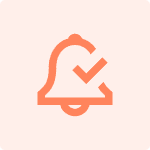 Cookie Consent
Add a custom cookie bar to your website and allow visitors to consent to which cookies will be activated while browsing.
Delete & update

your
customers' data in minutes.
No more email, messaging, or ticketing systems that don't respect privacy best practices. Use Enzuzo so that when a customer makes a data request, it gets completed correctly and on time.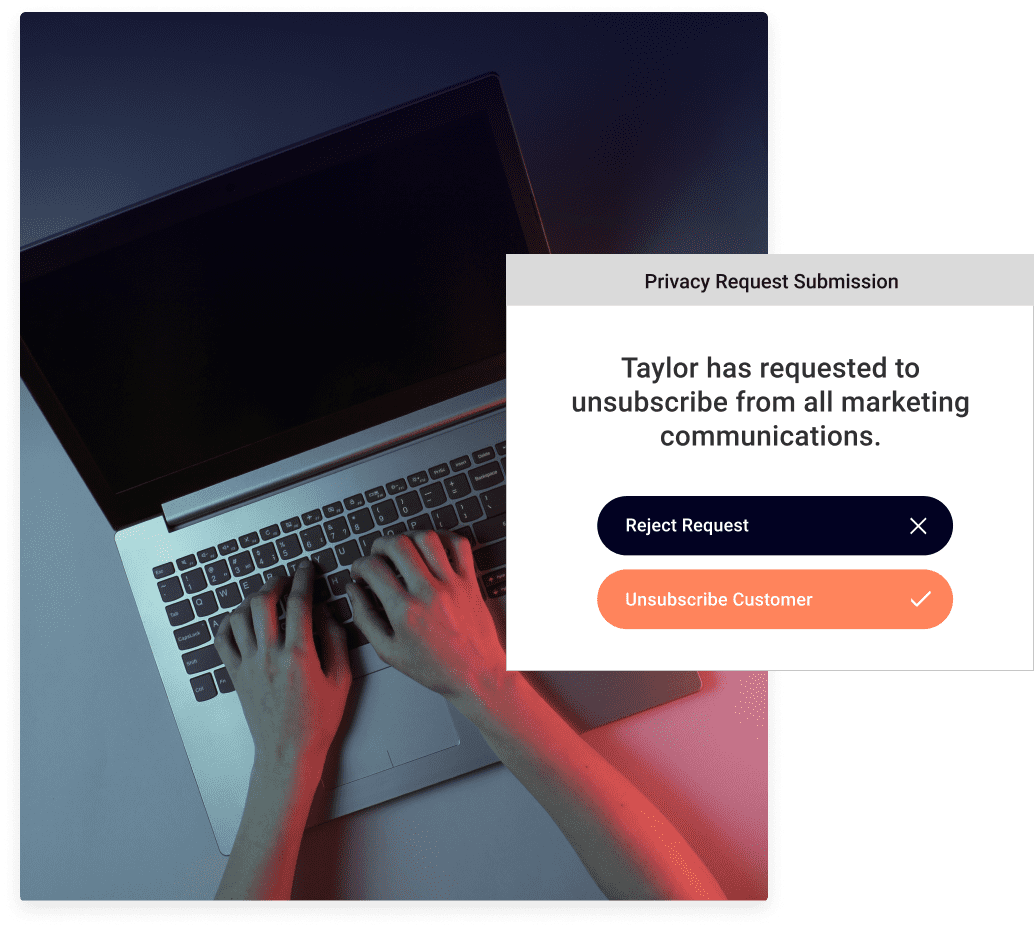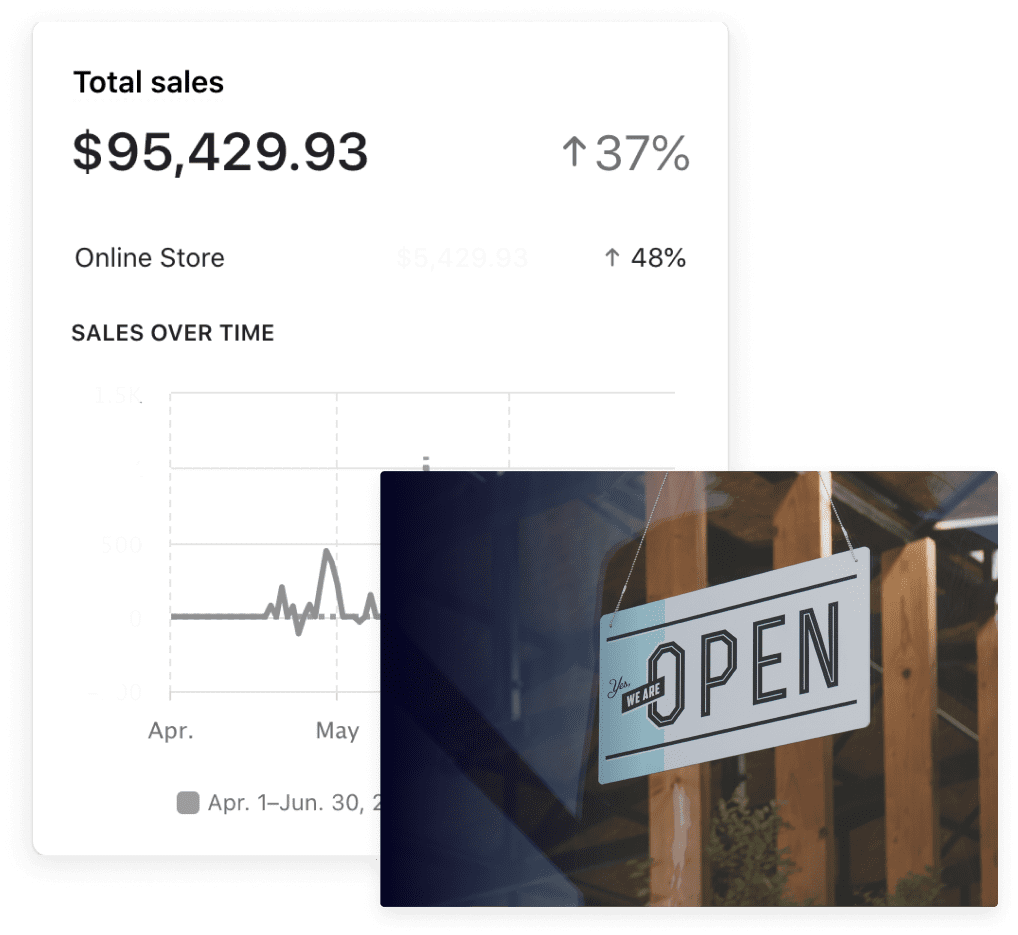 Stay compliant

as your
business scales.
Protecting your customers' data privacy means future-proofing your business. Enzuzo's powerful features will help you stay up-to-date and compliance-ready as privacy laws like GDPR and CCPA change.
"The Enzuzo app makes complying with GDPR & CCPA privacy laws incredibly easy! Handling requests is now one less thing I have to worry about as a business owner, freeing up time for other things."
Kelly Broocks, Founder

Data privacy doesn't have to be scary. Become a privacy expert on the Enzuzo Insights blog.