Easy privacy compliance for web and mobile apps
Make your web or mobile app (iOS or Android) GDPR and CCPA compliant. Meet app store privacy compliance requirements in minutes.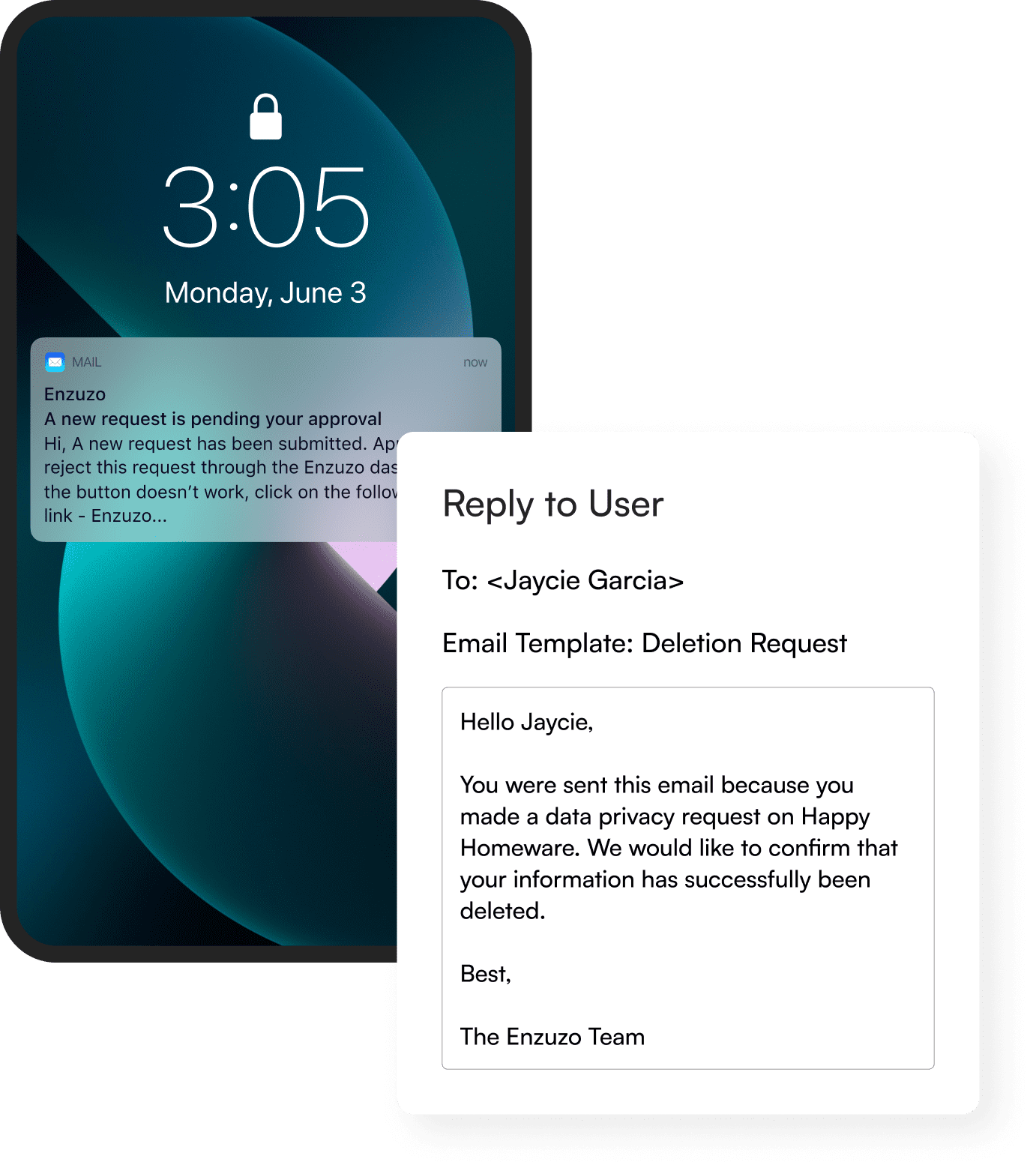 Make your app compliant
with global laws in minutes
Start with our mobile app privacy policy generator
Skip the expensive lawyer and launch professional legal policies for your web or mobile app using our app privacy policy generator and terms of service.
Fill out our simple questionnaire
Select your privacy policy design
Publish in your app and website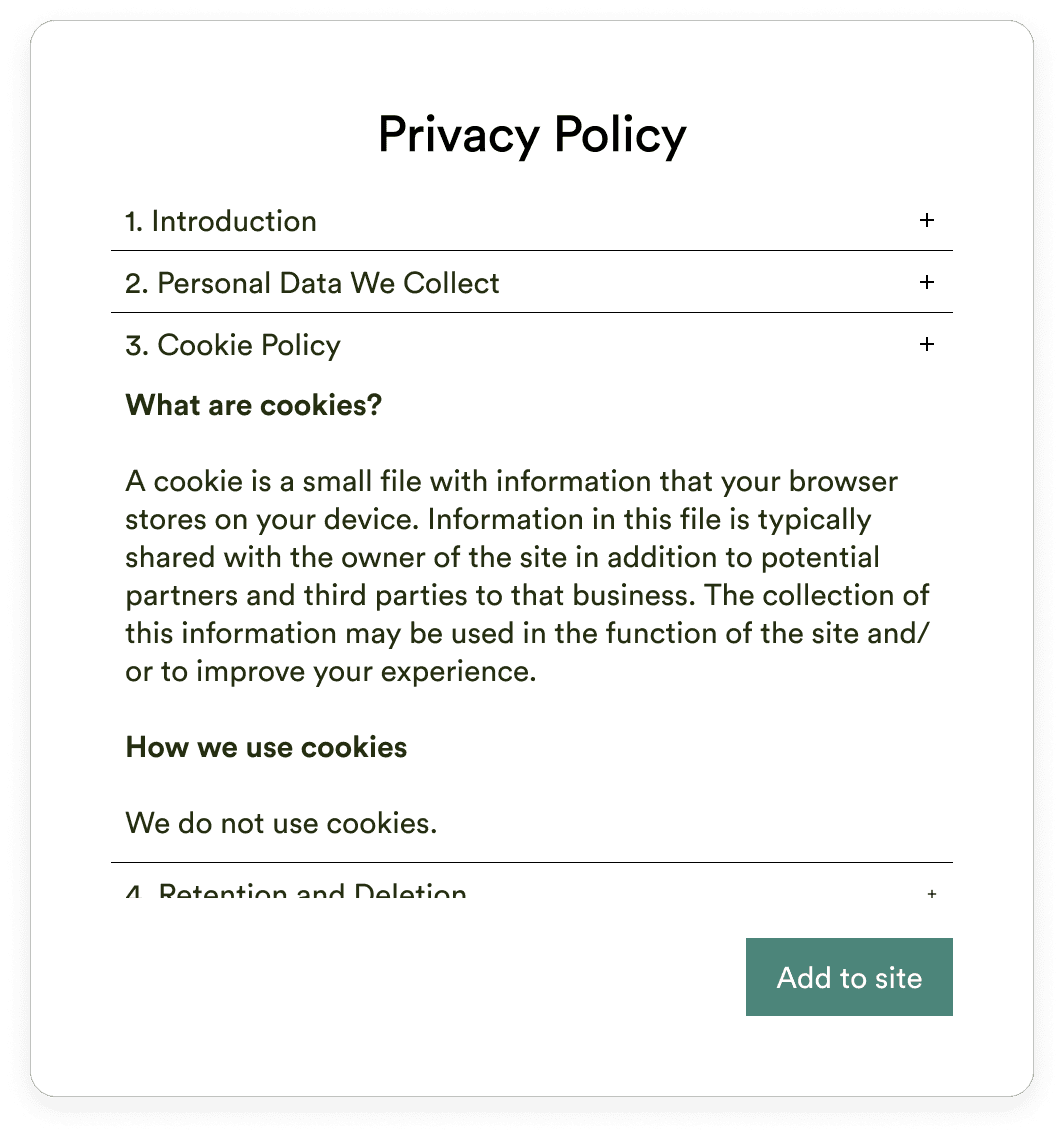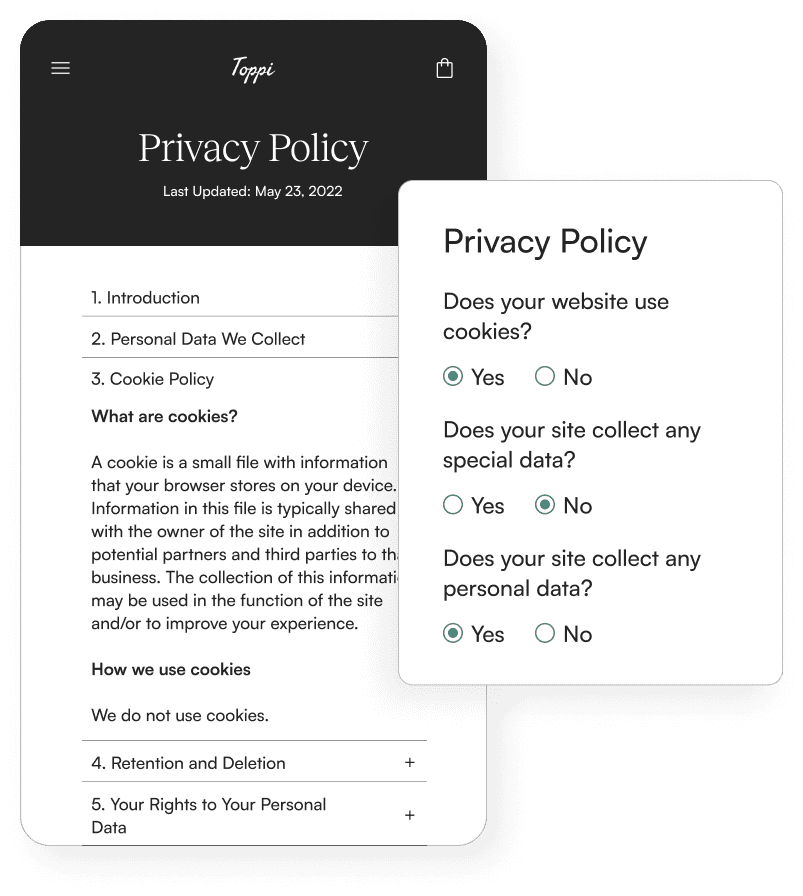 Drop-down design
formatted for mobile
Our fully mobile responsive privacy policy template is formatted in an accordion dropdown menu, making it easier to read for your users, and a better UX.
Mobile optimized and condensed format

Customize deletion request button

Country and language selector
Built-in account
deletion requirement
As of June 30th, 2022, iOS Apps that support account creation must let users initiate deletion of their account within the app.
Privacy policy includes a built-in deletion form

Streamline deletion requests in our easy dashboard

Comply with worldwide privacy laws

Direct API integration for iOS and Android *coming soon*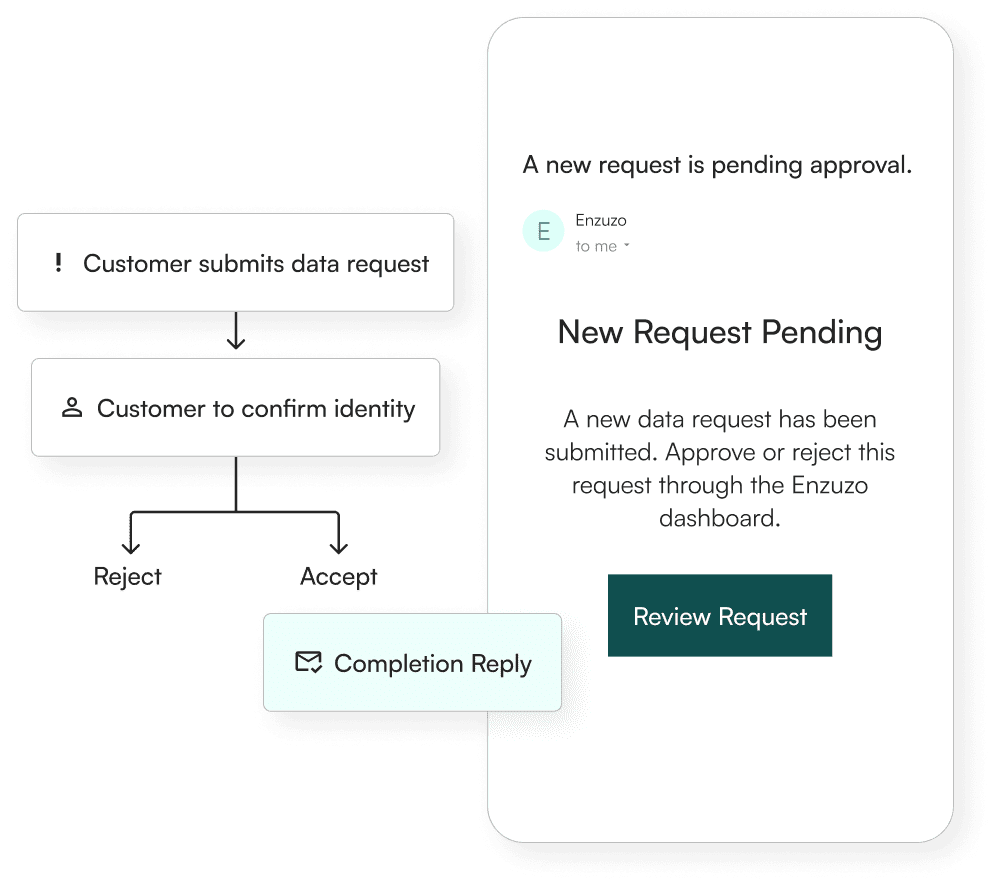 "Well, that was about the easiest set up of a privacy policy, terms of service and cookie banner I've ever used!"
Goodson Tools & Supplies
Powerful privacy features for your app
Enzuzo's one-stop privacy platform has everything you need to manage compliance for your Android or Apple iOS App.
Made for mobile
Tailored explicitly for your Apple iOS or Android App, so you never have to worry.
24+ languages
Available in English, French, German, Italian, EU Portuguese, Spanish, Dutch and more.
Design it your way
Our privacy policy template is easy to read, and formatted for mobile.
GDPR + CCPA
Quickly become legally compliant with privacy laws like GDPR, CCPA, and other privacy legislation.
Built-in request form
Customers can make data deletion requests directly from your privacy policy page.
More on mobile app compliance
Do I need a Privacy Policy for my App?
How do I create a Privacy Policy for my App?
What is Apple's Account Deletion Requirement?
Is the free Mobile App Privacy Policy Generator really free?
Is Enzuzo's Privacy Policy generator multi-language?
What laws apply to the Privacy Policy?
Pain-free privacy compliance for your mobile app
Free forever plan available — no credit card required