LGPD Compliance Software: Legal Compliance in Minutes
Build a LGPD-compliant privacy policy, cookie banner, and terms of service page for your website.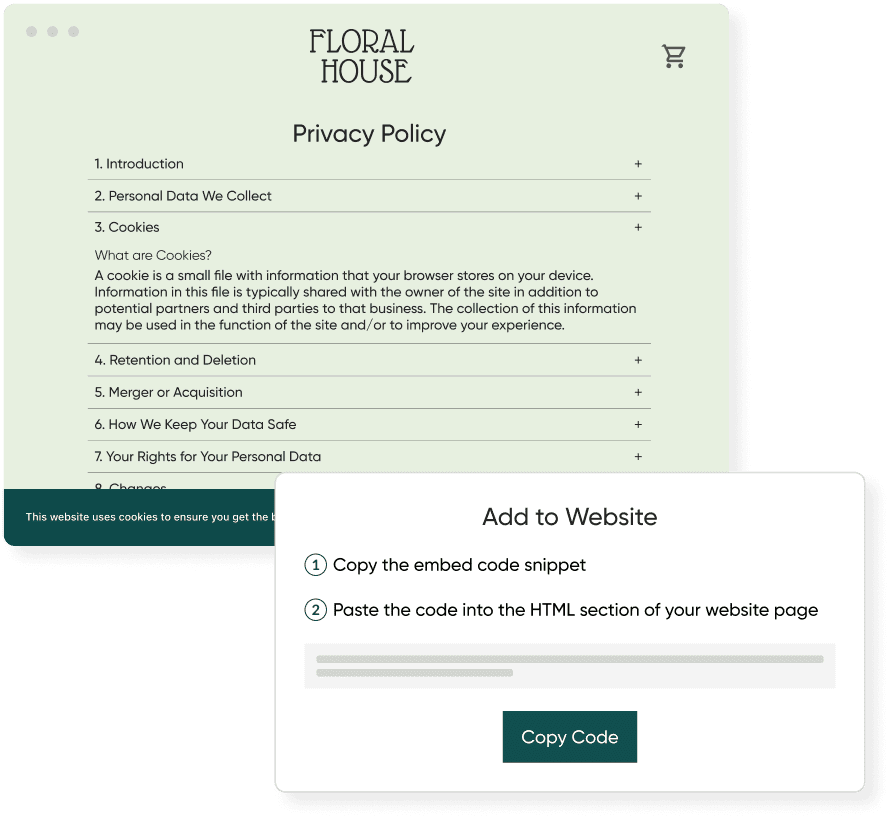 Does the LGPD apply to your business?
The LGPD applies in either one of the following two scenarios:
if your company operates servers in Brazil or has a physical presence there
if you process the personal data of Brazilians (by accepting payments, email addresses, or monitoring IP addresses)
If you fall within either category, you must take steps to comply with the LGPD.
Learn what's required for LGPD compliance
Here are the critical legal pages you need to get compliant with LGPD.
Features you need to meet LGPD compliance
Privacy Policy
Generate a privacy policy that includes relevant language for the privacy laws depending on where your customers are.
Data Subject Access Rights Form
Create a Do Not Sell My Personal Information form to allow customers to opt-out.
Cookie Consent
Easily manage consent through our customizable cookie banner and cookie manager generator.
25+ Languages
Available in English, French, German, Italian, Danish, Japanese, Spanish, EU Portuguese, Dutch and more.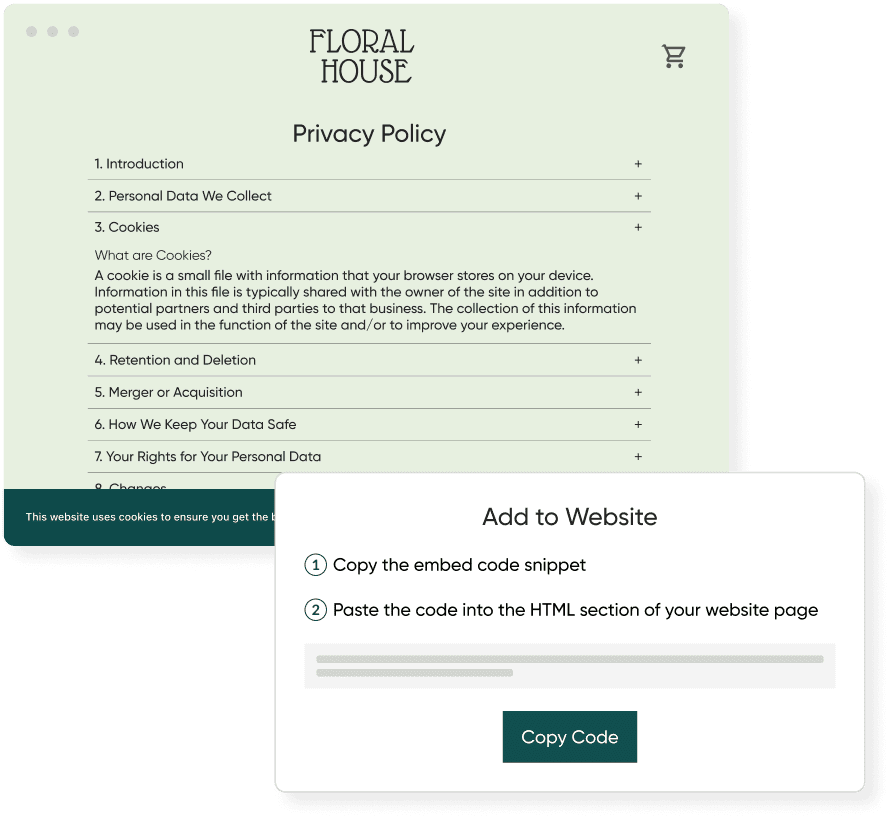 Your privacy policy must be up to date
To ensure compliance with Brazil's LGPD, websites must have specific sections in their privacy policy. This includes third-party data sharing, purposes of storing data, and more.
Information must be complete and accessible

Accessible on your website or mobile app

Automatic updates as laws change
Display a cookie banner and allow users to opt out
LGPD-compliant cookie consent banners must allow users the ability to opt out of tracking. Build yours in minutes, with customizable text, colours, layout and configuration.
Set cookie preferences for LGPD compliance

Include links to your privacy policy

Add analytics tracking integrations from popular services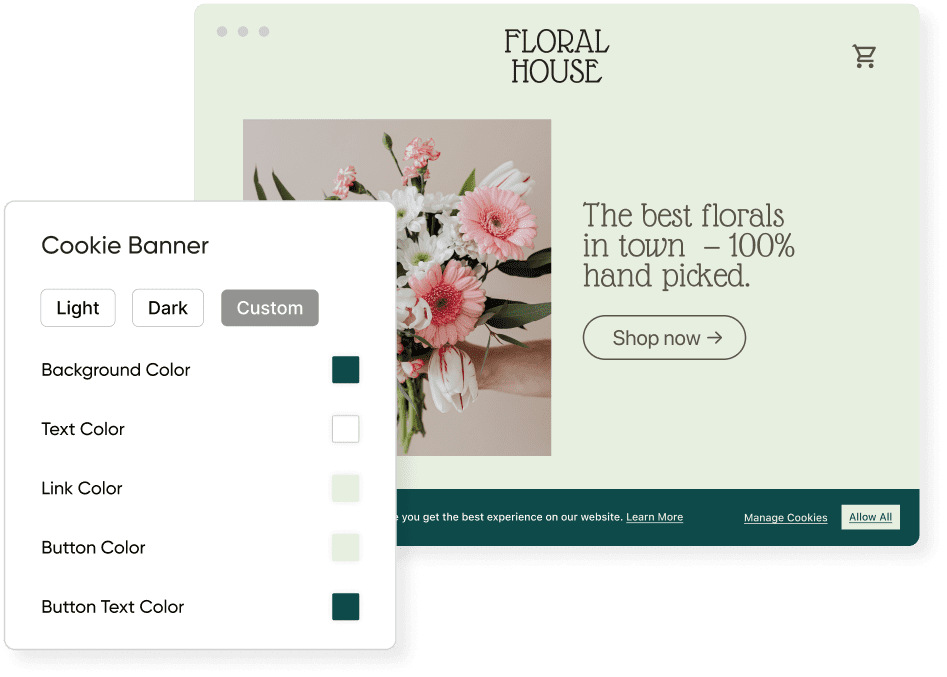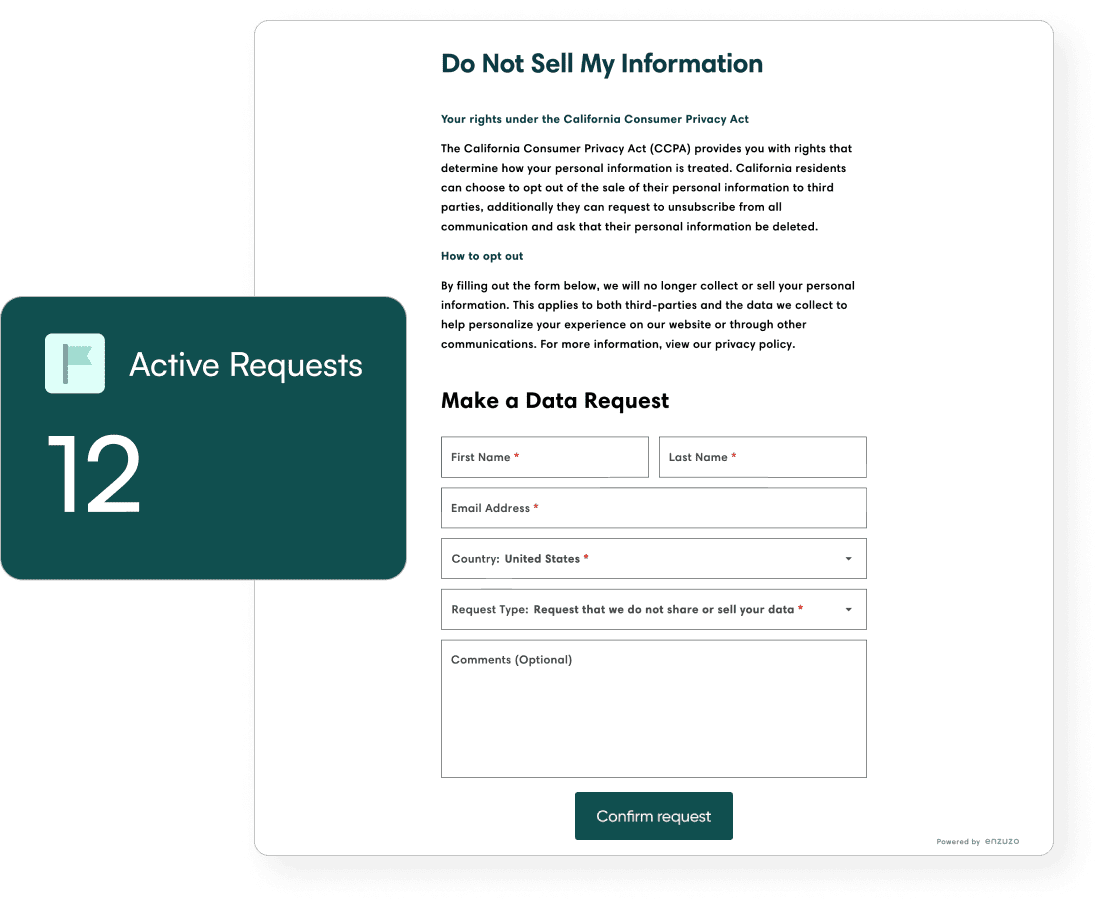 Allow customers to request access for or to delete their personal data
LGPD data requests must be completed within 30 days, or else businesses can face expensive fines. With Enzuzo's streamlined privacy dashboard, you can track every request from start to finish.
Create a "Do Not Sell My Personal Information" page in minutes

Customers can opt-out or request personal information

Manage and complete data requests in one place
What are LGPD regulations?
Who Does the LGPD Apply To?
Do I need to keep records of data processing activities?
What is the penalty for noncompliance with the LGPD?
Is the LGPD the same as the GDPR?
Do you have a LGPD compliance checklist?
The complete LGPD compliance software
Free forever plan available — no credit card required