Table of Contents
Is It Safe To Use a Privacy Policy Generator? Everything You Need To Know
If you run a small or medium-sized website or e-commerce store, protecting your business against privacy claims is vital. However, not all small business owners know the exact requirements of drafting a privacy policy sufficient to protect their interests. Many website owners turn to online privacy policy generators. But how safe are they? Can they offer your business the right level of liability protection?

Are Privacy Policy Generators Safe?
Privacy policies are one of the most complained-about features of websites, from buyers and sellers alike. But is it safe to use a privacy policy generator to create the policy for your website? Or would it be safer to pay a professional to handwrite it?
So short answer, yes! Privacy policy generators are safe to use!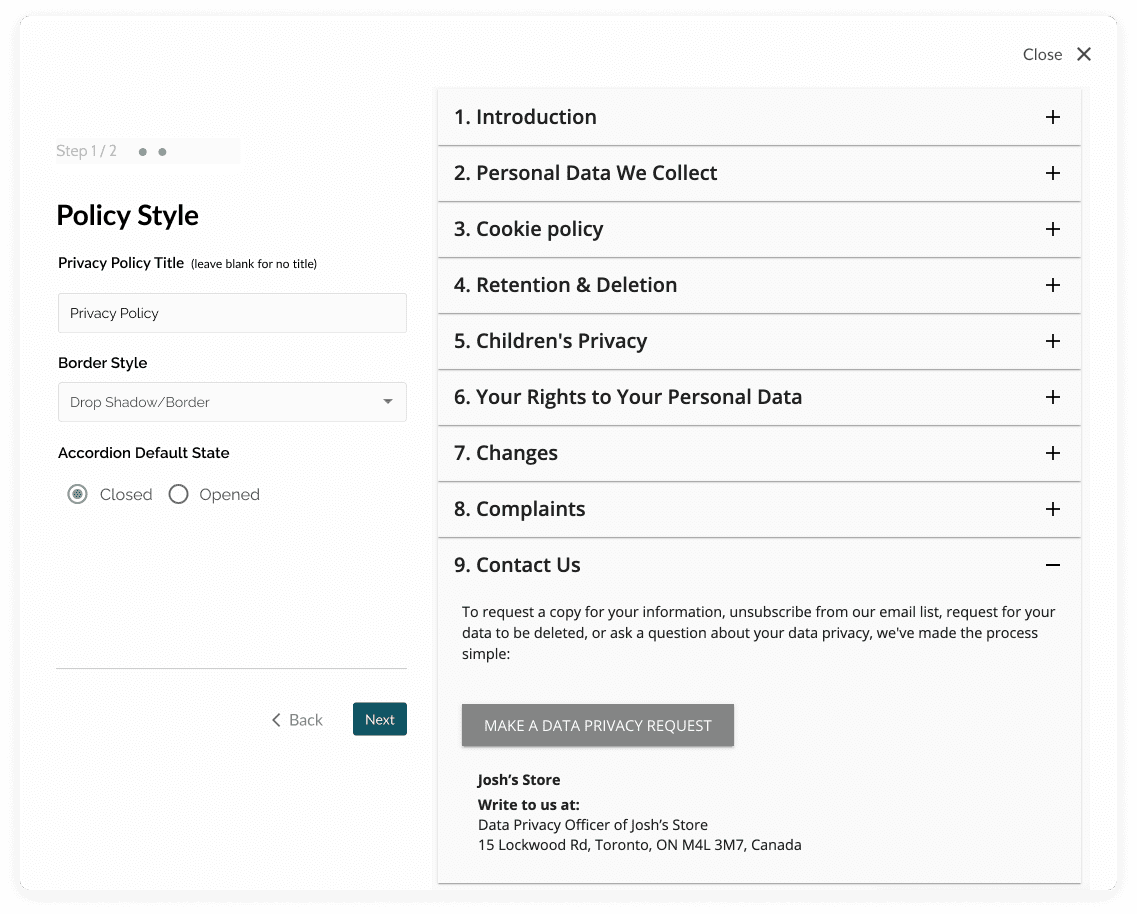 Here's an example of how Enzuzo's privacy policy generator works. It only takes minutes to create your privacy policy for your website!
You would expect the latter to be safer but significantly more expensive. However, if you're not farming customers' data for nefarious purposes, then what is considered "good enough" versus "safe" in the privacy policy world?
For instance, do all websites need a privacy policy? Or could you get away without one? You may also be pondering whether you can copy someone else's privacy policy. Perhaps you've considered switching out the company name from a competitor's policy — not that we're recommending that, of course, but could you do it safely?
Many website owners considering a privacy policy have asked these questions. Let's dig a little deeper.
Do All Websites Need a Privacy Policy?
Most countries require a privacy policy on websites — the U.S. certainly does, as do at least 106 other countries. So while there may be someplace out there that hasn't created a strict privacy policy requirement yet, it's probably not worth moving to one of the countries that hasn't! Especially when more countries add these requirements each year.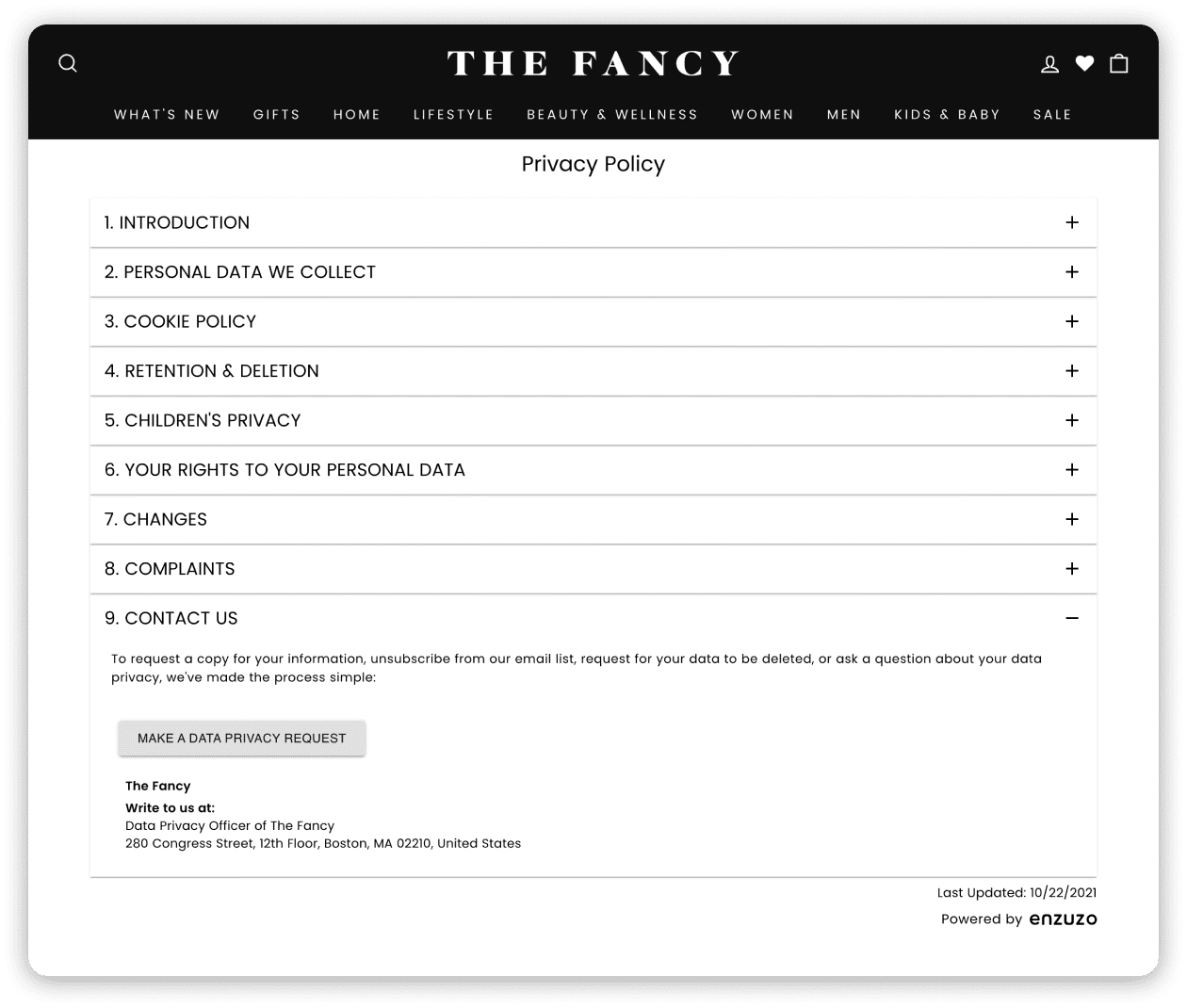 If your site collects any personal information from visitors, you must post your privacy policy. Here are some questions to ask yourself about your website — if you answer yes to any of them, you're legally obliged to have a privacy policy.
Do you sell products or services on your website or an e-commerce store?
Do you conduct surveys or questionnaires online?
Do you collect email addresses for a newsletter or other mailings?
Do you work with plug-ins, apps, or other third parties that may collect your visitors' personal data?
Do you use online behavioral advertising?
Are you collecting data and selling it to another party?
If you answered yes to any of these questions, you need a privacy policy. If you're uncertain about the answers to any of these questions, look into your website practices more closely. It's crucial to determine whether you collect personal data from visitors, even inadvertently.
What's the Danger of Your Website Not Having a Privacy Policy?
There are millions of American websites, some of which aren't compliant with U.S. federal laws that govern privacy policies. So is it dangerous to operate your site without one? If you collect personal data, it could open your company up for a liability lawsuit. A visitor to your site could potentially sue you, or — even more likely — the state or federal government may fine you or your company.
These fines are no joking matter, either. They can reach into the tens of thousands of dollars — or more.
In the U.S., the main data protection law governing privacy policies on websites is the California Online Privacy Protection Act (CalOPPA). One of its primary requirements is to place the website's privacy policy in plain view for visitors.
Additionally, it lays out certain things that you must explain in your privacy policy, such as:
Whether third parties collect personal data on your site
What personal information is collected — by you or other parties
How the website owner will update visitors on changes in the privacy policy
How a visitor can request changes to their collected data
How the website owner will respond to a "do not track" request from users
The CalOPPA is just one of many state laws in the U.S. that protects web visitors from unscrupulous data collection practices.
In 2021, Amazon.com received a whopping $888 million fine for violating the European Union's General Data Protection Regulation (GDPR). While the company you run may not be penalized so severely, these rules and regulations demand respect and compliance.
What Is the Danger of Your Website Not Having a Proper Privacy Policy?
So, you've determined that your website requires a privacy policy. If your policy fails to cover a necessary item, what's the danger?
Unfortunately, saying you tried doesn't often cut it when it comes to the law. If your privacy policy fails to mention certain terms of your data collection operations, the penalties may be as severe as you would face if you had no privacy policy. So the adage, "Get it right the first time" is one to stick to.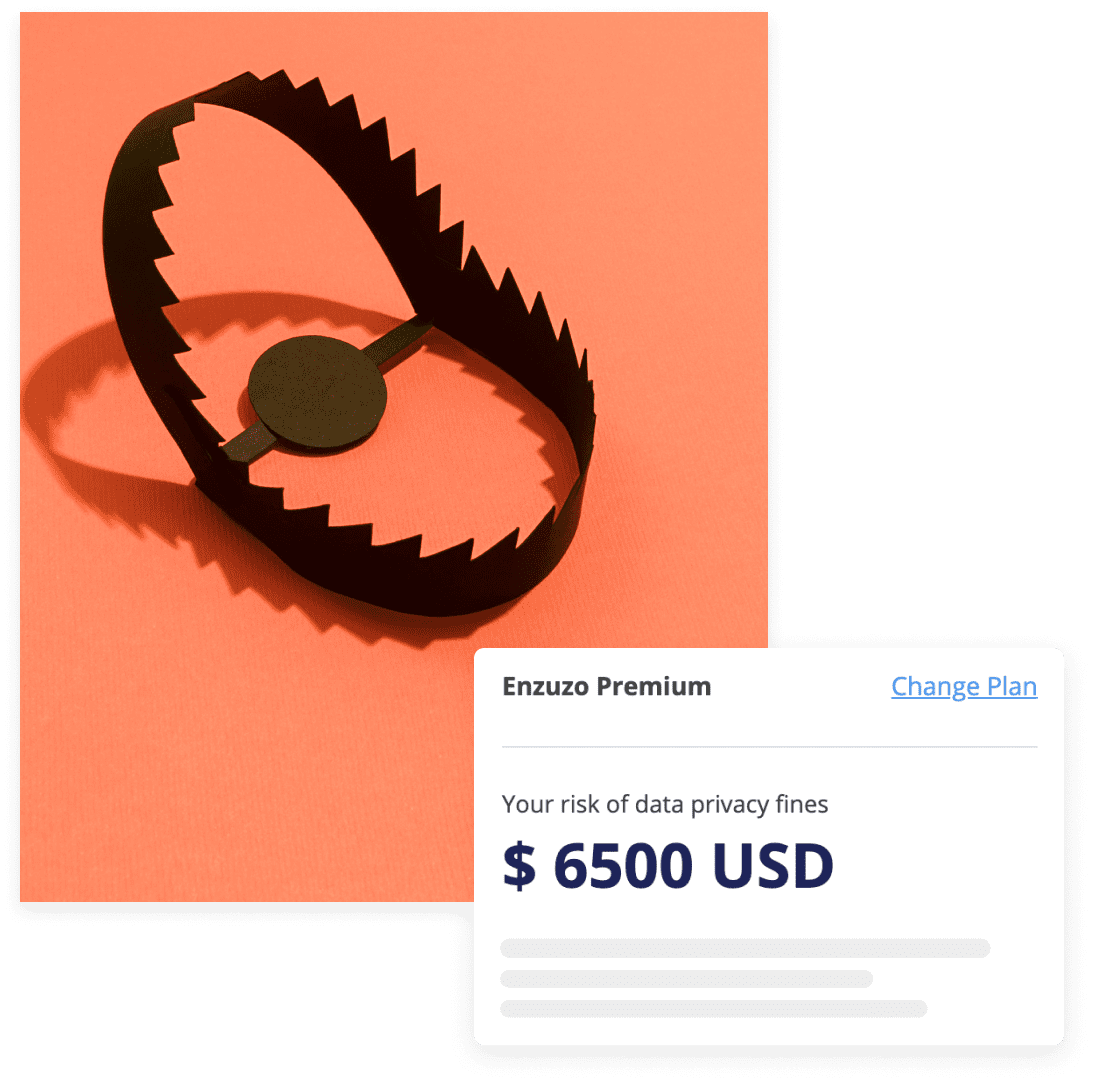 Similar issues may be true if you make other mistakes with your privacy policy, such as not posting it conspicuously enough or failing to notify your users when you update the policy.
Can I Use Someone Else's Privacy Policy?
You might be wondering, "is it ok to borrow or steal someone else's privacy policy for my website?" The short answer is no.
The main danger in using another site's privacy policy is that it isn't intimately adapted to your site. Even if you're in the same industry, your competitor may be using more (or less) technologically advanced practices on their website. Even if your sites are essentially identical in form and function, you still run the risk that the competitor's policy isn't correct or up to date.
Using a professional privacy policy generator tool is not only safe, but it's also easy enough that you shouldn't jump through hoops to avoid using one.
How Does a Privacy Policy Generator Tool Work?
Privacy policy generator tools are generally straightforward. They can offer tremendous liability protection to you and your company, and there are plenty of options on the market. Still, you want to ensure you use a quality tool that will take into account every relevant part of your online business.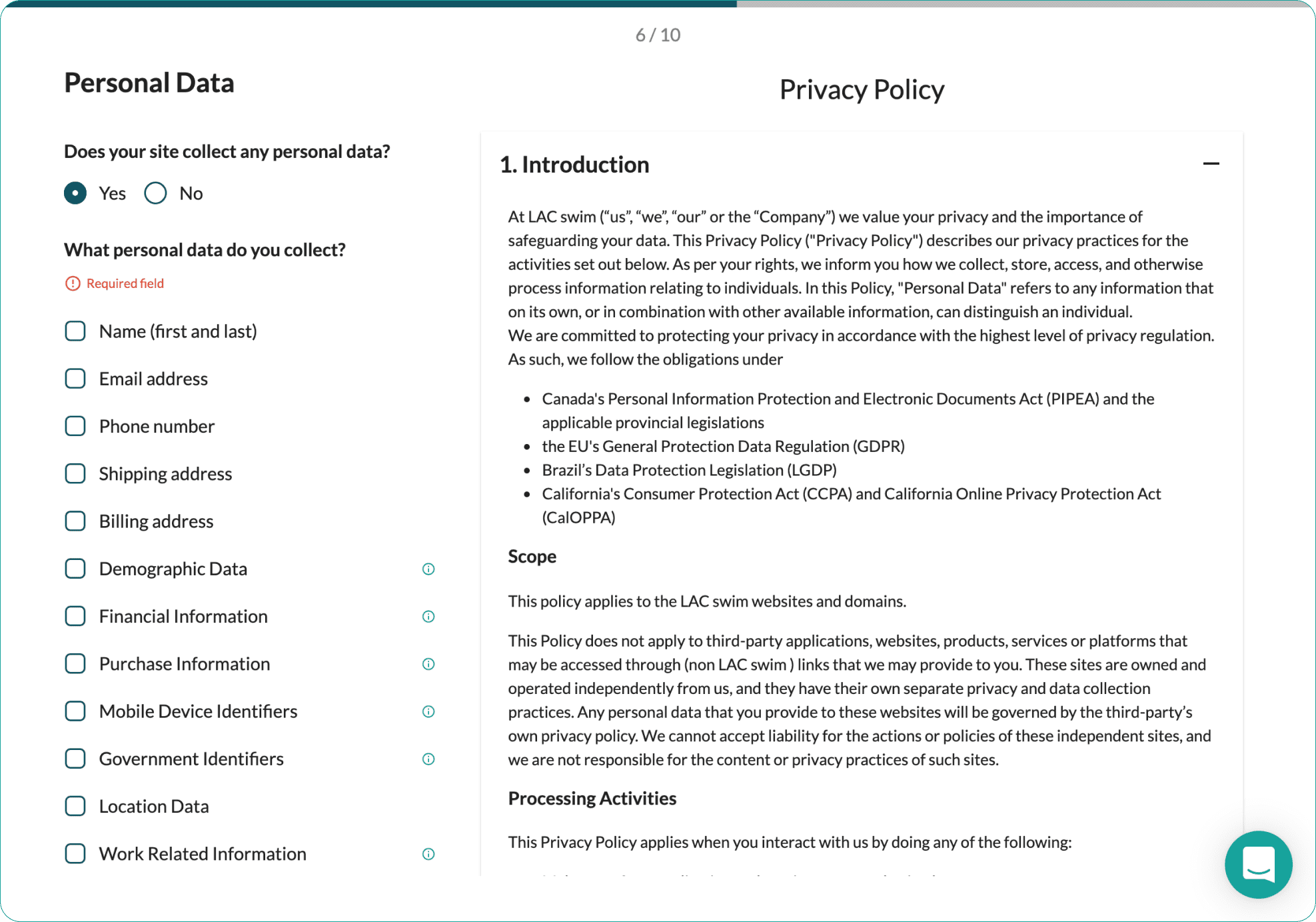 A quality privacy policy generator will ask you to answer multiple questions while walking you through an online questionnaire. Depending on your answers, the tool will determine what policy text to generate to cover all of your site's needs. It shouldn't take long — most people will have their privacy policy text in a matter of minutes.
Just make sure that you can answer each question confidently and correctly. If you're unsure about any of your answers, it's best to stop and check before proceeding.
How Can It Help Me?
A high-quality privacy policy generator can help you quickly and affordably protect your website from liability by communicating your privacy policy to your visitors.
A generator tool has several benefits:
It's quicker than hiring a lawyer to write the text for you.
It removes the possibility of human error on the writer's side.
It's less expensive than paying someone to write the policy.
If you're interested in efficiency, accuracy, or affordability, consider using a privacy policy generator.
How Safe Is a Privacy Policy Tool?
A high-quality privacy policy tool will consider every aspect of potential liability for your website, e-commerce store, or app. This will allow the tool to properly craft the appropriate text to protect you from liability. Your policy text will be as accurate as your answers.
Will an Online Privacy Policy Tool Help My Business?
Many consumers are protective of their personal information. Some may prefer to work with websites and e-commerce shops with a conspicuously posted privacy policy. You should dedicate a single page of your website to the privacy policy — and a link to it should be visible in the menu on all pages of your site, your blog, and any mobile versions of your site.
What Is the Best Privacy Policy Generator?
The best privacy policy generator considers every relevant aspect of your business's online presence and how your company collects and stores users' personal data.
A tool that can most accurately generate error-free text that isn't overly verbose is key. Ideally, your text shouldn't be particularly difficult to read or understand. It's best to avoid unnecessarily long privacy policy text unless absolutely necessary.
We're a little biased, but Enzuzo is the best privacy policy generator for small businesses and includes everything you need to become compliant with the world's strictest privacy laws like GDPR and CCPA.
Generate your privacy policy in minutes
Automatically stays up to date
Organized accordion drop-downs
Includes a built-in data request button
Translates to over 23+ languages!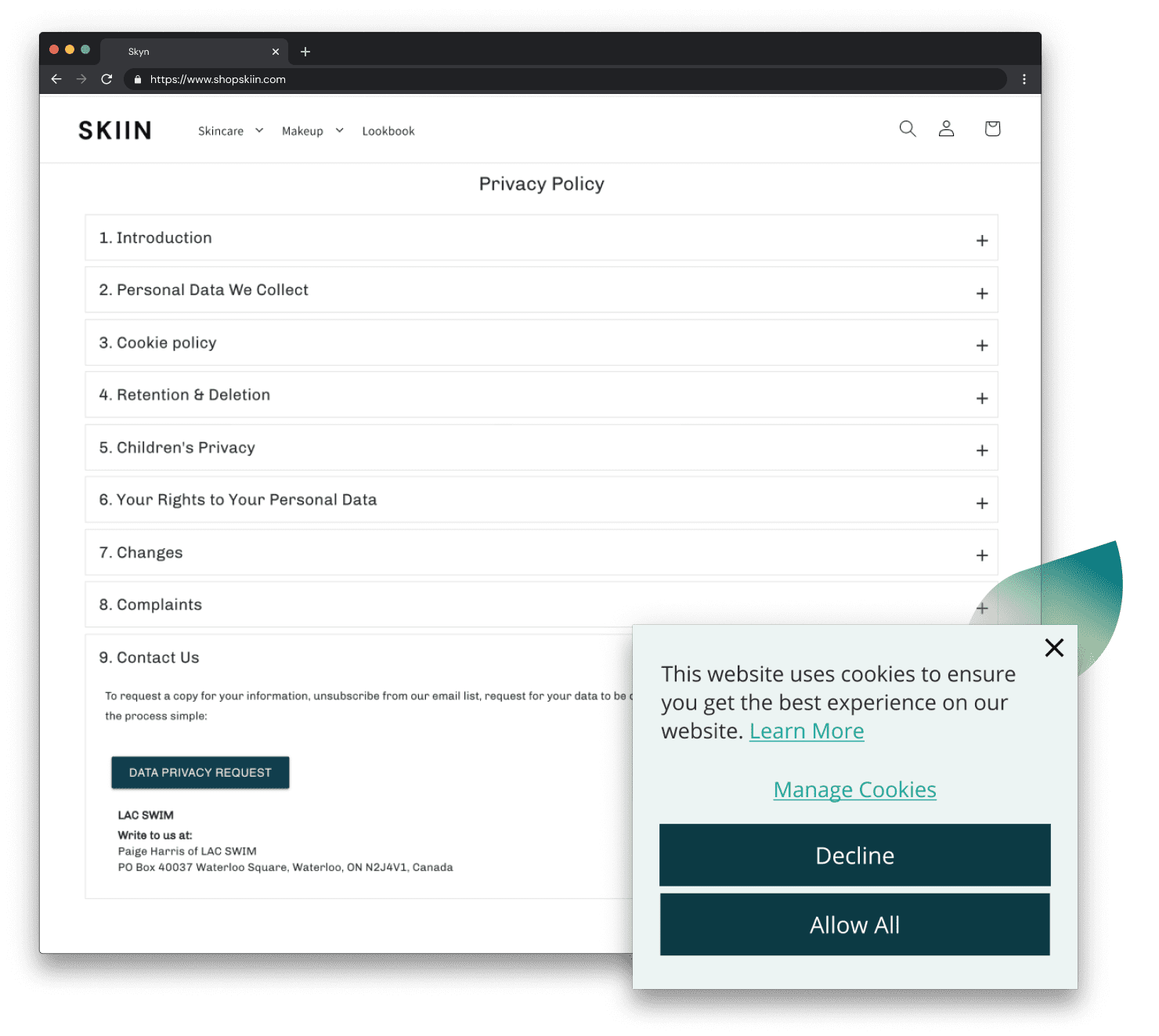 A high-quality privacy policy generator should be able to accomplish each of these requirements for you, thereby offering you and your business the best protection from liability in the jurisdiction you operate within. The right privacy policy generator will provide you with peace of mind knowing that your compliance with privacy regulations is secure.
How Can Enzuzo's Privacy Policy Generator Help Me?
Enzuzo's state-of-the-art privacy policy generator can help you receive intimately tailored privacy policy text to place on your website. If you've been wondering where to find a professional privacy policy for your site, consider Enzuzo your high-quality option.
Enzuzo's generator tool has automated the privacy policy process beyond what most website owners have come to expect from other generators. This isn't simply a quick survey of your needs.
We can launch a GDPR-compliant cookie banner on your online store to gather visitor consent in just a few clicks. Enzuzo can also help you automate your data requests from a convenient dashboard location and ping you with due date reminders.
Want to automate your unsubscribe list? No problem. You can even run GDPR and CCPA compliance reports directly through Enzuzo!
Whether you want a quick privacy policy launch, a selection of free and affordable plans, or five-star service, Enzuzo is the high-quality, state-of-the-art privacy policy generator to help protect your website from liability.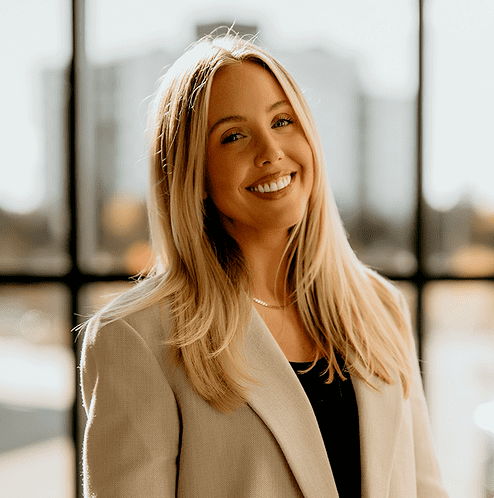 Paige Harris
Paige is the growth marketing lead at Enzuzo and host of The Living Lab podcast.