Table of Contents
A privacy policy is a critical piece of information that every commercial operation needs if you're leveraging a website as part of your customer outreach or sales strategy.
If you own or operate a website for the purposes of commercial enterprise, you don't just need a privacy policy — you're required to have it. It doesn't matter whether you're selling physical goods, marketing your plumbing business, or acting as an email list manager, a privacy policy is a legal must-have.
But don't worry, you're in the right place. In this article, we'll take you through a step-by-step process of how to write a privacy policy for your website.
We'll help you include sections that give context on how you're using customer data, what data is being collected, who you'll potentially share that information with, and how website visitors can opt out of sharing their information. Let's dive in.
How to Write a Privacy Policy (Step-by-Step)
Here's a step-by-step guide to building your own privacy policy:
Step 1: Understand Your Legal Obligations
The first order of business is to spend some time in research. If you're doing business exclusively in Canada, then your privacy policy should reflect Canadian legislation. However, if you're courting customers and capturing data from different countries, your privacy policy has to be compliant with all the necessary laws. That could be GDPR, CCPA, and more.
It doesn't matter if your business doesn't have a physical presence there. You're still required to comply with relevant data privacy laws if you process personal information.
Step 2: Engage in a Privacy Audit
The next step is to understand the specific data your company captures and stores. Note that we're referring to personally identifiable information in this case, for example names, IP addresses, credit card information and more. Doing this audit will help figure out what is included in your privacy policy.
Step 3: Start by Writing Your Introduction
In this section, you're going to list your business name — as well as if you're operating under a different corporate entity. More importantly, this is where you confirm that your business is compliant with various privacy laws.
Your introduction should also cover a high-level overview of the terms you use in your privacy policy such as how you define "personal data" and "third-parties".
Step 4: Outline Personal Data Collection and Use
This section is one of the most crucial ones — and is a key section that governing bodies use to determine the accuracy of your privacy handling claims. Make sure to put whatever data you're collecting from consumers in this section, such as:
Phone number
Address
Name
Email address
Age
Sex, gender, or orientation
Race, nationality, or ethnicity
Religious beliefs
Financial information such as credit card or banking details
Login and account information
IP address
Web browser and/or device, device software, etc.
This section should also include services like Google Analytics and Facebook Pixel that can monitor and track user behavior. All of these types of services can fall under the general term "trusted third parties".
Step 5: Talk About How and Why the Data is Being Used
Your privacy policy also needs to explicitly state why the data is being used. Normally, there are boilerplate phrases that can be inserted here that reference actions such as
Providing a more personalized experience
Verifying identity
Providing optimized customer service support
For marketing communications purposes
Whichever of these actions is applicable to how you plan to use consumer data, be sure to clarify it here. Remember that you also need to include how you'll share data if necessary, to which parties, and for which purposes.
Alternatively, if you have no plans to attempt to sell user data, then you should explicitly state it here.
Step 6: Highlight Your Cookie Policy
Cookies are essentially digital tracking devices that allow you to observe a web visitor's browsing habits during a single session. Many jurisdictions have very strict expectations for how commercial businesses can use cookies, how long the data can be stored, and the rights that citizens within their borders have over that data.
Err on the side of caution and be sure to include a section on cookie usage in your privacy policy. Along with explicitly stating why the information is being collected, don't forget to include verbiage regarding how web visitors can access, control the usage of, and/or delete that information if they so desire.
This section can be a minefield if you're not careful as California's CCPA and the EU's GDPR require businesses to inform users that cookies are present. More importantly, there needs to be an easy-to-find option to adjust cookie settings to stay compliant with both of those state and international regulations.
Step 7: Discuss Data Retention and Deletion
Consumers need to know how long you plan on storing their private information. Some regulations, like the GDPR don't provide a maximum data retention period and state that businesses should retain data for "no longer than necessary."
For expediency, we recommend sticking to a reasonable time limit or following what the relevant data privacy law suggests in your case. Additionally, we suggest that you add some details on how the data will be removed and whether any access to third-parties will be revoked as well.
Step 8: Insert Details on How You Process Children's Data
Most websites avoid collecting data from children as regulations are even stricter for gathering and managing underaged personally identifiable information. However if you're so inclined, you need to at least follow the guidelines outlined by the FTC's Children's Online Privacy Protection Rule (COPPA).
In most cases, jurisdictions view "children" as legally referring to people under the age of 16. As a precaution, be explicit here and let users know if you won't be collecting data from minors.
Step 9: Highlight Personal Data Rights
The actual rights a user has regarding their personal data can vary widely based on the jurisdiction in which they reside. Again, this section will depend on the countries where you do business and the research you put in at the start. With dozens of privacy and data rights regulations worldwide, proper research is crucial. The goal is to provide transparency for users looking to exercise their rights.
Step 10: Discuss Changes and Complaints
No privacy policy is static — it has to be updated as laws change. Make sure to put this clause in your privacy policy so users are aware that what they agreed to is not a policy in perpetuity. The best way is to simply say that as the policy is updated, users will be notified and will need to re-accept the policy before continuing with using your website.
Similarly, users need to be informed of how they can file complaints if they feel that their data hasn't been managed properly. Be sure to include relevant sections in your privacy policy. In most cases, this should be a dedicated email, phone number or submission form where people can file their grievances. If a person wishes to escalate their complaint, be sure to provide clear direction of which oversight authority is within their jurisdiction.
Step 11: Add Contact Information
A privacy policy is incomplete without real contact information. You need to include important information that includes:
Company name
Address
Phone number
Email address
It's best practice to have one dedicated person or department that's assigned to monitor contacts for this purpose.
Should You Use a Privacy Policy Generator?
Privacy policy generators are a cost-effective method of building legally-compliant privacy policies. Yes, you can use a trustworthy privacy policy generator to speed up the process and save on legal fees.
It's possible to get overwhelmed when trying to write a privacy policy on your own. For example, there are roughly 137 different data privacy regulations worldwide. Understanding the legal requirements for each can be a time-consuming and cumbersome task.
Opting for Enzuzo's privacy policy generator can give you peace of mind. We've incorporated the critical points that you need to be compliant — all around the world.

Who Needs a Privacy Policy?
Any website operator that captures email addresses, engages in ecommerce sales, or builds a newsletter is required to have a privacy policy statement.
This could range from massive corporations like General Motors to the local neighborhood pizza shop that accepts pickup orders on its website. If you're using a website for a commercial purpose, you can bet you need a privacy policy.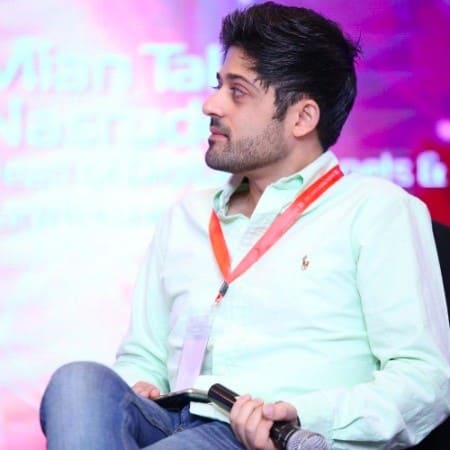 Osman Husain
Osman is the content lead at Enzuzo. He has a background in data privacy management via a two-year role at ExpressVPN and extensive freelance work with cybersecurity and blockchain companies. Osman also holds an MBA from the Toronto Metropolitan University.