Table of Contents
More than ever, businesses and private organizations are under the scrutiny of the public eye as the internet and online communities make it easier to highlight poor data practices.
How organizations handle data is a key facet that affects a company's reputation in both positive and negative ways. According to a KPMG study about corporate data responsibility, 86% of consumers voiced concerns about how companies were handling data, such as personally identifiable information.

This is because of the growing threat of data theft along with the rising costs of data breaches. More than 160 million personal records were exposed in 2019 in the US alone, and in 2021, the average cost of a data breach was over $4 million.
Failure to properly handle data can lead to huge fines and a major loss of consumer trust. Regaining said trust can take years and companies may never even truly recover from that loss of reputation.
Hence now more than ever, it's vital for organizations to protect consumer data. The fines continue to grow each year, and with so many businesses trying to capture markets, extra precautions to protect consumer data may be the edge your organization needs to stand out from the competition.
That's why in this post we discuss best practices for handling data to help you retain customer trust, avoid damaging public relations incidents, and stay compliant with data privacy laws.
Let's dive in.
Handling Data: 5 Tips to Handle Sensitive Information
With each passing year, more and more devices, applications, and services depend on both the internet and consumer data to make use of their features. What was once reserved only for computers and labs is now found in cars, phones, and even in smart appliances like fridges and coffee makers. Modern technology accomplishes many wonderful things, but there is a reason why many people find current tech invasive.
In response to the growing dependency on software and applications that collect consumer information, many governments around the world have passed data privacy laws to keep a check on organizations and compel them to invest in the right processes for handling data.
These acts of legislation dictate how organizations should gather, distribute, and process consumer information. Failure to adhere to these laws can result in hefty fines, loss of consumer trust, and legal problems.
There are many different data privacy laws. Because it's difficult to tell where a consumer might be located when he or she interacts with your website, service, or product, most modern online companies do their best to just stay compliant with privacy laws. A few of the major data privacy laws that impact how organizations look at handling data compliance are the GDPR, PIPEDA, CCPA, and more.

Failure to abide by the rules of even one of these laws can result in a global loss of trust. As unfair as that may seem, these global data privacy laws overlap in many ways. Furthermore, by following the principles in each, you prove to the public that you take their concerns about privacy seriously.
That's why we recommend the following five principles to abide by when handling data:
1. Collect only what is necessary.
Modern private data legislation greatly limits what kind of personal information can be collected, along with their intended purposes. Collect only what is vital to run your business, and make sure your organization can justify to regulators the data that is collected.
2. Provide and explain consumer consent
Several legislative acts, like PIPEDA and the CCPA, require you to inform consumers of their rights regarding private information collection. Furthermore, companies are now required to give consumers the right to withdraw their consent. That's why you'll need an efficient and legally-compliant cookie banner to stay on top of cookie rights and a data subject access request form to assist folks to delete their information.
3. Regularly provide regulatory bodies with requested information.
Government bodies around the world now require submitted reports detailing organizational efforts to properly use and safely handle private consumer data. Failure to deliver these reports or take them seriously is a quick way to get your organization fined and investigated by regulatory bodies.
4. Conduct internal privacy impact assessments (PIAs)
PIPEDA requires companies to perform privacy impact assessments for new data collection initiatives. The purpose of a PIA is to determine the benefits of risks that invoking changes to data collection will have on the organization. Perform PIAs carefully. Determine whether the benefits that come with collecting consumer data are worth the additional responsibilities.
5. Go the extra mile to improve data storage, security, and handling.
Above all, regulatory bodies demand that organizations take every step they can to protect consumer private data from data theft and improper use. Because of how important this is, we've included a section on how to improve data security and handling below.
How to Handle Data Properly
No two organizations have the exact same situation, especially when you consider the size of the company and the type of data. The best ways to handle consumer data properly will vary from organization to organization. Here are a few suggestions to get started.
Switch over to secure cloud storage: If your business still uses on-prem servers, it's time for a rethink. Such ways of storing data are prone to theft, natural disasters, and unavoidable data losses.
Cloud storage with authenticated sign-on options will greatly enhance your ability to handle data in the right fashion. Using servers from Amazon AWS or Google Cloud definitely has third-party liability risks, but they're a much safer option overall.
Track who else can handle your organization's data: Carefully consider what third-party apps you share data with. Be sure to review and audit these periodically and remove access to consumer information when it's no longer needed to carry out essential business operations.
Make it easy for users to opt out: The California Consumer Privacy Act requires that you provide data subject access requests, or DSAR forms, to consumers. They're a way to help your users opt out of all the data you've gathered on them. It is your obligation under the law to make these forms easy to access and understand.
Be transparent and friendly to your customers: Make your data policies easy to access and understand. The more transparent you are with your customers, the more they'll trust you with their private information.
Train your employees on how to handle data: The more consumer data your company collects, the more crucial it is that your employees know how to handle customer information. Training employees in data security best practices goes a long way in helping with trust and compliance.
Consider third-party applications to employ best practices. The use of third party applications will greatly boost your ability to handle data adequately and in a compliant fashion. Software applications that help with data privacy compliance management improve data collection and security. They also pack in features that help you meet other global data privacy legal requirements such as privacy policies, consumer consent, and more.
Compliance Checklist to Handle Data Correctly
There are many different ways your organization can improve its internal processes. There are also many things you're probably missing, especially if you're a new company that hasn't had to handle data until now. Even if your organization has great protections in place for safeguarding consumer information, be aware that data privacy laws change often. A company that is compliant now may find itself out of compliance tomorrow.
Enzuzo's data privacy compliance checklist can keep you on the right track. It offers suggestions to determine how your organization can improve its data privacy and compliance policies. To gain access to our checklist, all you have to do is:
Create a free account. No credit card needed. Just sign up with basic business information.

Answer the short 5-step questionnaire. This questionnaire helps us figure out your business type, size, location, and other key facts. We then can provide you with the most applicable recommendations for your organization.

Get your privacy recommendations. We'll provide you with the top suggestions you need to stay compliant with GDPR, CRPA, PIPEDA, COPPA, and other major data privacy laws.




With the Enzuzo compliance checklist, we provide suggestions to help with legislative compliance while you assure your consumers that you properly protect their data. We provide you with key suggestions, such as important pages, policies, and other steps you should take to help consumers understand how their data is handled.
Let Enzuzo help
Consider checking out the Enzuzo data privacy platform. Our service provides the help you need to meet data privacy compliance while it also provides tools to help with consumer data requests like cookie banners, DSARs, and more.
The Enzuzo data platform is very easy to incorporate. It can be used with mobile and web apps, eCommerce platforms, Shopify Plus, websites, and other online services. Book a free demo to try it out for yourself or contact us with questions about our data privacy platform.

FAQs about Handling Data
What data privacy laws does my organization need to comply with?
Many of the major data privacy laws, including GDPR, PIPEDA, and CCPA, have clauses that require organizations both inside and outside of their territories to comply. These laws are meant to protect citizens within their territories, and due to the nature of the internet, it is nearly impossible for companies to restrict access to their websites and services in certain territories. This is especially true because of modern VPNs, which often circumvent regional restrictions.
Do I need a cookie consent banner/DSAR form for my website?
A DSAR is a data subject access request. It is called many different things around the world, and the exact information required by the DSAR varies from law to law. However, it is highly recommended that you include a DSAR or consumer data request form on your website in a visible, easy-to-access location. CCPA, CPRA, PIPEDA, GDPR, and many other data privacy laws require companies to give consumers a way to make data requests from the company.
Along with DSAR forms, websites and other online services should record which consumer information visitors give their consent for companies to collect. These banners should be highly visible and provide easy access for consumers to determine their data privacy privileges.
What legal and privacy policies do I need to provide to consumers?
Legal and privacy policies are determined by global data privacy laws and by the legislative bodies that are in charge of administration over businesses in that country. We recommend that you reach out to a business consultant to learn more about the specific policies required for your company to stay in compliance in your territory.
As a general rule though, a few of the key policies you should display on your website include the following: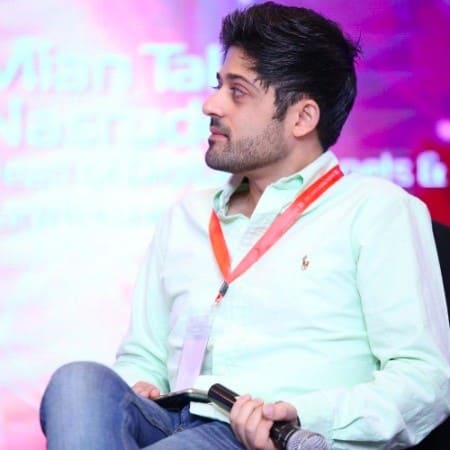 Osman Husain
Osman is the content lead at Enzuzo. He has a background in data privacy management via a two-year role at ExpressVPN and extensive freelance work with cybersecurity and blockchain companies. Osman also holds an MBA from the Toronto Metropolitan University.