Table of Contents
Having a privacy policy is essential to build trust with users as it helps to strengthen your brand as one that cares about customer data. What's more, a privacy policy is also good for SEO as we explain in this post. How so? Let's dive in.
Is a Privacy Policy Good for SEO?
Having a privacy policy on your website helps enhance trust signals and shows search engines that you value user happiness and goodwill. It also signifies that you take data compliance seriously. Both these factors make it clear that you're a reputable business or website manager — hence impacting your SEO scores. So yes, a privacy policy is good for SEO and here are seven reasons why.
The 7 Benefits of SEO Privacy Policy
For many business owners, search engine optimization (SEO) and privacy policies might seem like disparate concepts. But the two actually do coincide more frequently than you'd think. SEO has significantly spread beyond the old-school days of internet marketing when all you had to focus on was targeting keywords and geolocations.
These days, SEO can be influenced by your website's privacy policy — or lack thereof. In particular, you have Google's Page Experience algorithm to thank for this. Page Experience is one of the latest rollouts that Google uses to determine which search results to display for a query. While it can feel a bit confusing, the key takeaways with Page Experience are that your website must be mobile-friendly, produce relevant content, create trust for the users, and be stable.
1. Privacy Policies Build Trust With Users
Creating user trust can seem like a nebulous concept, but within the framework of Google's Page Experience worldview, it's actually quite straightforward. Google focuses on both user experience (UX) and the user interface (UI). For the purposes of this article, we'll only focus on the UX since UI has more to do with your website's structural design, load speed, and format support.
UX, on the other hand, can be simplified to focus on the quality of content and reliability. Content will always be king. So, this means that you're not creating fluff content that serves no real purpose but loads up on keywords to force a higher page rank. This was a black hat SEO tactic from the Wild Wild West days of the internet. Employing it these days is a great way to get your page cut from organic search results.
But trust also refers to structural concerns. For example, having an HTTPS web address signifies that you're using an extra security layer to protect sensitive information. Even if you think email addresses aren't sensitive, they qualify as personally identifiable information (PII) and as such need to be protected. Additionally, having a privacy policy that clearly identifies what data (if any) you're collecting, how it will be used, where it's shared (if you're doing that), how you dispose of it, and how consumers can contact you to change, redact, or remove their information — or lodge a complaint — is critical.
This shows that you're not a fly by night company that's harvesting information for nefarious purposes. Additionally, the more sensitive the information that you're collecting (i.e. banking details, health records, etc.) the more you need to explicitly outline the steps you're taking to protect consumer privacy against the risk of data breaches.
2. Privacy Policies Protect the Reputation of the Company
Simultaneously, a good privacy policy that is transparent in data collection and handling serves to create peace of mind for consumers. It shows that your business is reliable and that consumers can use your website with confidence. However, for this to be effective, your business needs to adhere to any commitments made in the privacy policy, as well as be proactive to address concerns or issues when they arise.
3. Privacy Policies Help Comply with Laws and Regulations
Privacy policies aren't just about helping consumers breathe easier. It's also a commitment to data protection that you're making — whether you know it or not — with legislative bodies. Whether it's the GDPR in the European Union or the CCPA in the state of California, these governing bodies look to your privacy policy as the expectations benchmark.
If you say in your privacy policy that you're not renting or sharing data and are later found to be in breach, it's your privacy policy that will be used as evidence for your misbehavior. So, whatever claims are made in the privacy policy need to be upheld or else the policy needs to be amended and a notice of change released to properly advise consumers of the updates.
4. Privacy Polices Can Assist with Local SEO
Local SEO is a critical component of an effective marketing strategy for many small businesses that rely on their local communities for the bulk of their customer base or sales. Local SEO can include location-specific keyword ranking, voice search, ad deployment within the Google Ad network, and other factors like map-based advertising and geo-targeting that allow you to effectively target consumers searching terms related to your business within your work region.
Privacy policies might not seem relatable to local SEO, but they are. Again, Google's web crawlers search your website for relevant data that shows on your site. This includes having not just a legitimate business address listed in your privacy policy, but that it matches or at least is within the same general location as your claimed place of business on any "About Us" page on your website or your Google Business profile. This is often less of an issue for medium to enterprise businesses that have the marketing budget to counteract this, but for small businesses, an address mismatch can be a strike against you.
5. Privacy Polices Add Additional EEAT Signals
Experience, Expertise, Authoritativeness, and Trustworthiness (EEAT) have been important ranking signals for Google since it rolled out an update in December 2022. While there are a whole set of factors to consider, a privacy policy can provide that additional boost of trustworthiness that search engine crawlers are looking for.
6. Privacy Policies Help Consumers Transact with Confidence
Whether you're asking for emails for follow-up outreach or attempting to engage in financial transactions directly on your website, your privacy policy should speak directly to how the information is being used, what data is being stored, what safety protocols are in place and what recourse is available if a data breach occurs.
Having this information readily available makes it easier for consumers to whip out their credit cards and initiate a purchase.
7. They Assist With Business Expansion
What many small businesses may not realize about data privacy is that you're responsible for adhering to privacy regulations that are relevant to all the jurisdictions in which you receive traffic. For example, even if you're a business in Boise, Idaho but have traffic and customers from France, you're still legally required to abide by the GDPR.
The EU's GDPR expects you to abide by its rules for data collection, processing, sharing, disposal, and consumer access to that information. A privacy policy with a GDPR compliant stance on data collection and cookie policies can help protect you from the long international arm of the law by ensuring that you've included the right details.
Privacy Policies Are Essential — Don't Delay Implementing One
Most consumers don't read privacy policies — but that doesn't mean you can skip including one on your website. In particular, a privacy policy keeps you compliant with government regulations. But additionally, not having a privacy policy means that major search engines like Google might skip your website entirely.
However, creating a privacy policy isn't something you should do on a whim. You need to ensure that it's customized to how your business is collecting, using, sharing, and storing that data. Enzuzo's privacy policy generator is designed to help you stay compliant with the most prolific data protection regulations in the world and allows you to customize it based on features such as third-party data sharing. When you're ready to enhance your brand's trustworthiness, Enzuzo is here to help you.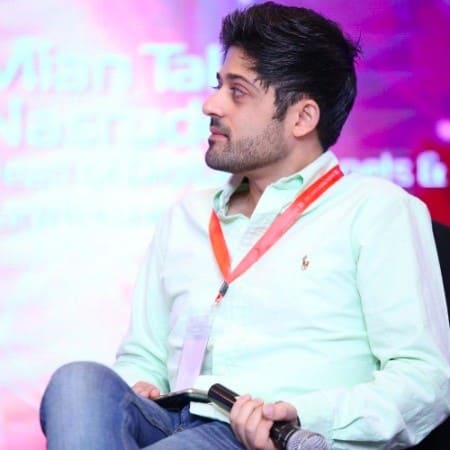 Osman Husain
Osman is the content lead at Enzuzo. He has a background in data privacy management via a two-year role at ExpressVPN and extensive freelance work with cybersecurity and blockchain companies. Osman also holds an MBA from the Toronto Metropolitan University.