Table of Contents
Powering over a million merchants in 175 countries, Shopify is the best eCommerce platform to create your store. Since most merchants view Shopify as a trusted website, it's relatively straightforward to get up and running.
Additionally, Shopify has many features that allow users to manage their stores easily. However, Shopify pricing and Shopify billing plans can easily rack up if you're not careful.
How much does Shopify take per sale? What are Shopify website prices? Shopify has a range of pricing plans catering to businesses with different budgets. Answers to these questions will help arrive at a figure for the cost of a Shopify site.
Below, we explain Shopify pricing in detail and familiarize you with the different plans the platform has to offer. These include things like recurring payments, credit card fees, and the cost of third-party apps.
Shopify selling fees: How much does Shopify take per sale?
For Shopify online payments, it depends on the pricing plan you're using. For instance, if you're using the Basic plan, you'll have to pay a 2.9% + $0.30 fee per transaction for each online purchase and a flat 2.7% for in-store purchases (using Shopify's POS).
The mid-tier plan, known as the 'Shopify Plan' charges 2.6% + $0.30 fee per transaction for each online purchase and a flat 2.5% for in-store purchases.
The most expensive plan, known as the 'Advanced Plan' charges 2.4% + $0.30 fee per transaction for each online purchase and a flat 2.4% for in-store purchases.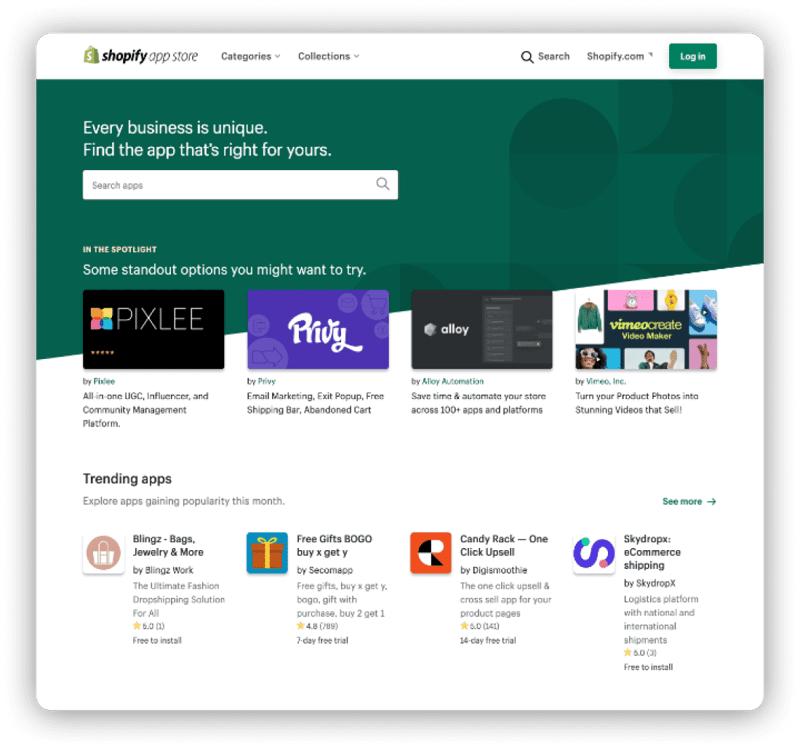 A breakdown of Shopify pricing plans
Shopify membership fees vary based on its plans, that range from Basic to Advanced. You can select the right plan based on your budget and feature requirements. And the company made a big change to its pricing recently, so let's dive in and take a closer look.
Looking for a Shopify fees calculator? Our friends at Liquify have one worth checking out.
The Shopify payment provider is Stripe — that's how it's able to power Shopify checkouts.
Shopify Basic Plan — $39 / month (Increased from $29/month)
The Shopify Basic plan is ideal for new eCommerce businesses that have few in-person sales. It costs $39/month when paid monthly and $29/month when paid for annually.
The basic plan allows you to create a branded eCommerce website for your store. Besides a customizable online store, you also get two staff accounts, 24/7 customer support, and unlimited product listings. The plan also offers the following features:
Free SSL Certificate
Manual order creation
Discount codes
2 staff accounts
With the Shopify Basic plan, you can manage your eCommerce store easily. However, it doesn't have advanced features, such as performance reports.
Shopify Plan — $105 / month (Increased from $79/month)
The most popular plan on Shopify is the Shopify plan. It costs $105/month and has all the features you need to run your online store smoothly. If you pay annually, the price drops down to $79/month.
This plan offers all the Basic plan features and some additional perks. For one, you get five staff accounts rather than two. Plus, you can assign inventory to multiple retail stores and warehouses (up to five).
Unlike the Shopify Basic plan, this plan has performance reports, which means you can track your website's loading speed and uptime. These reports come in handy to help you identify potential issues with your store so you can fix them quickly. Some other features include:
Gift card payment
Shopify POS
Up to 88% shipping discount.
Shopify charges 2.6% + $0.30 per transaction for the Shopify account. These are the charges for online credit card transactions. A 2.5% transaction fee applies to in-person card transactions.
If you use any payment gateway other than Shopify Payments, there's an additional 1% fee per transaction. As you can see, the transaction fees for the Shopify plan are lower than the platform's basic plan. As you go up the plan tiers, the fees reduce further.
Shopify Advanced Plan — $399 / month (Increased from $299/month)
The Advanced plan costs $399 a month and is ideal for larger eCommerce businesses or enterprises. If you have a large inventory and a sizable customer base, this is the plan for you. Paid annually, the price decreases to $299/month.
The Advanced plan has all the features of the Shopify and Basic plans. Plus, it offers additional features, such as extensive reporting and lower transaction fees.
A notable feature of this plan is the third-party calculated shipping, which lets you compare shipping rates from different carriers. As a result, it can help you get the best shipping rates for your customers.
The best thing about this plan is the lack of any limits or restrictions. Every feature is unlimited, giving you ample room for scaling your business. For example, you can make 15 staff accounts and assign inventory to eight retail stores and warehouses.
With the Advanced plan, you also get lower transaction fees. Shopify charges 2.4% + $0.30 per transaction for online credit card transactions. A 2.4% fee applies to in-person transactions.
Moreover, if you use a third-party service other than Shopify Payments, the per-transaction fee is reduced to 0.5%.
Shopify Plus and Shopify Starter
Update: Shopify does not offer the Shopify Lite tier anymore. It's replaced the plan with 'Shopify Starter'.
Besides its major pricing plans, the platform also offers Shopify Plus and Shopify Starter. These plans are slightly different from Shopify's main offerings.
Shopify Starter
The Shopify Starter plan is priced at $5/month. However, it does not let you build a website in this plan. The Starter plan is for people who want to sell through social media platforms like Instagram and TikTok, and give their users a checkout link and a simple storefront.
The per-transaction fee for this plan is 2.4% on card payments and 2% on the third-party payment gateway (if you're not using Shopify Payments).
Shopify Plus
Shopify Plus was made for enterprise-level businesses. It is a premium platform with a custom price tag. Shopify doesn't list the pricing for this plan on its website because it is tailored to each business's specific needs.
As you would expect from an enterprise-grade eCommerce platform, Shopify Plus has all of Shopify's features, plus some extras. The best feature of this plan is automation.
You can automate your eCommerce processes, such as order management and shipping. This can save you a lot of time so that you can focus on other aspects of your business.
Shopify also offers 24/7 support for Shopify Plus customers. You will have a dedicated success manager to help you with anything you need, from technical support to marketing.
Since there are no set costs for this plan, you'll have to contact Shopify to get a quote. The plan starts from around $2,000 per month and goes up, depending on your business needs and the number of customers per month.
Shopify vs Stripe
As briefly touched upon earlier, Shopify entered into a partnership with Stripe to help it power Shopify payments and transfer money to merchants. This long-term partnership has helped both companies significantly ramp up their core value offerings and is a key method of how Shopify works.
How much do Shopify's transaction fees cost?
If you use Shopify Payments, there's a certain fee per transaction. As you can see, the fees reduce as you go up the plan tiers.
For instance, if Shopify takes 2.9% + $0.30 on every Basic plan transaction, it means that the platform will charge 2.9% of the customer's total bill plus $0.30 as the transaction fee. Keep in mind that this fee is on every transaction and not every item sold.
Thus, if a customer buys 15 items from your store, the transaction fee will apply only once.
The transaction fees differ for online and offline transactions. Moreover, if you use a third-party payment gateway other than Shopify Payments, there is an additional per-transaction fee of 0.5% to 2%, depending on your plan.
Shopify is integrated with more than 100 payment processors, giving you the option to accept credit cards from around the world. If you choose a payment processor other than Shopify Payments, you should check their per-transaction fee beforehand.
How much does Shopify make off of its pricing plans?
Shopify offers different pricing plans depending on the needs of the business. The company makes money by charging businesses a monthly subscription fee, and they also take a percentage of each sale that is made through the platform. Here's how Shopify makes money.
Subscription Plans
First off, Shopify offers subscription plans that range from $9 per month (Shopify Lite) to $299 per month (Advanced Shopify). All of the plans come with a free 14-day trial.
The Advanced Shopify plan generates the most revenue, with enterprises like Netflix, Tupperware, Allbirds, and Heinz using Shopify's services.
Merchant Solutions
Besides subscription plans, Shopify also offers merchant solutions to sellers who have subscribed to the platform's plans. The solutions include shipping, accepting payments, and fulfillment. Here are some merchant solutions the platform offers:
Shopify Payments: Shopify Payments is the easiest way to accept payments on the platform. All plans except for Shopify Lite come with Shopify Payments, allowing merchants to accept payments through the platform. Shopify Payments has a per-transaction fee of 2.4% to 2.9%.
Shopify Shipping: This lets sellers ship their products through Shopify's shipping partners, getting Shopify a commission fee from these partners.
Shopify POS: Shopify lets merchants use the Shopify POS system to sell their products in physical stores. The Shopify POS system has a per-transaction fee of 2% or higher, depending on the merchant's plan.
Shopify earns its profit through different business models, giving it a diversified revenue stream. Doing this has helped the company weather difficult times, like the COVID-19 pandemic. Even during the pandemic, Shopify maintained its profitability and continued growing at a fast pace.
Examples: Shopify's Cuts of Purchases
The best way to understand Shopify pricing is to look at some examples. Suppose you have the Basic plan with a 2.9% + $0.30 per transaction fee.
If a customer purchases products worth $100 from your store, the transaction fee would be $3.20 ($2.90 + $0.30).
Similarly, if a customer buys products worth $1,000 from your store, the transaction fee would be $32.
The transaction fee is charged on every transaction made through your store, not every item a customer buys. A customer could buy 10 or 100 items, but the transaction fee will be charged on the bill as a whole.
On the Shopify plan, the per-transaction fee is 2.6% + $0.30. Let's say a customer buys products worth $100 from your store. The transaction fee would be $2.90 ($2.60 + $0.30).
If a customer buys products worth $1,000 from your store, the transaction fee would be $29. Again, the transaction fee is charged on the total amount and not for every item in the purchase.
Meanwhile, the per-transaction fee on the Advanced Plan is 2.4% + $0.30 - the lowest of the three plans. If a customer buys products worth $100 from your store, the transaction fee would be $2.70 ($2.40 + $0.30). If a customer buys products worth $1,000 from your store, the transaction fee would be $27.
While Shopify does take a cut out of each purchase made through its platform, it provides support and many features that help businesses grow. The company also offers a 14-day free trial, so businesses can test out the platform before committing to it.
What Is the Money Used For?
Shopify's cut per transaction is used for the maintenance and upkeep of your store. The initial subscription fee Shopify charges for the plan gives you access to the eCommerce platform and the support team. The fees they charge for each transaction allow them to keep improving their software so that your business can continue to grow.
Shopify doesn't run its own payment gateways — Shopify Payments is actually powered by Stripe. This is how you accept credit card payments from customers.
When you sign up for Shopify Payments, you will be charged a small percentage of each sale. The fee goes to cover the cost of processing credit card payments.
If you decide not to use Shopify Payments, you will be charged a higher transaction fee for each sale. That's because Shopify will need to use a third-party payment processor, which costs more money.
How to Keep Costs Low and Maximize Profit
If you want to maximize profit and keep costs low, you need to be strategic about using Shopify.
Select the Right Plan
First, choose the right plan for your business. The Basic Shopify plan might be all you need if you're just starting. As your business grows, you can upgrade to a more expensive plan.
However, the lower-tier plans have higher transaction fees than the more expensive plans. So, if you're making a lot of sales, it might be worth upgrading to a higher-priced plan.
Use Shopify Payments
Second, use Shopify Payments whenever possible. It will help you avoid paying transaction fees on each sale.
If you use a third-party payment processor, you'll be charged a higher transaction fee. So, it's best to use Shopify Payments if you can.
Price Your Products Right
When pricing your products, consider the cost of goods sold and the transaction fee. You need to make enough profit to cover both of these costs and still have some leftovers.
If you price your products too low, you won't profit enough to cover your costs. But, on the other hand, you'll miss out on sales if you price them too high. So, it's essential to find a happy medium.
Start by determining your desired profit margin. How much profit do you want to make on each sale?
Then, calculate your cost of goods sold. This is the cost of the product itself, plus any shipping and handling costs.
Finally, add in the transaction fee. This will give you your total cost for each sale.
Once you have your total cost, you can price your product accordingly. For example, suppose your desired profit margin is 30% and your cost of goods sold is $10.
If you add in a 2.9% + $0.30 transaction fee, your total cost would be $10.43. Therefore, to get a 30% profit margin, you need to price your product at $13.90.
Additional Shopify Costs
Besides the standard costs, such as the Shopify plan and Shopify Payments, there are a few other potential costs when using Shopify. Here are some of them.
Building a Website
Setting up your online storefront with Shopify costs money. If you want someone else to design and build your website, you will need to hire a Shopify Expert. The average cost of hiring a Shopify Expert is $2,000–$5,000.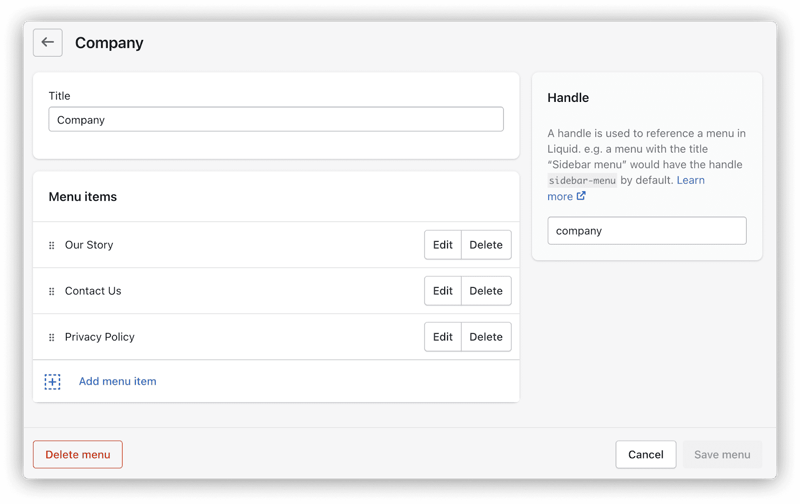 Domain Name
Part of building a website is acquiring a domain name. Shopify offers a domain name with its plans. However, these are .myshopify names. If you need a custom domain, you will need to buy one from a domain name provider. The cost of a custom domain ranges from $10 to $100 per year.
Shopify Theme
You can find free and paid themes in the Shopify Theme Store. However, many businesses want a completely custom look for their website. This means hiring someone to design a theme specifically.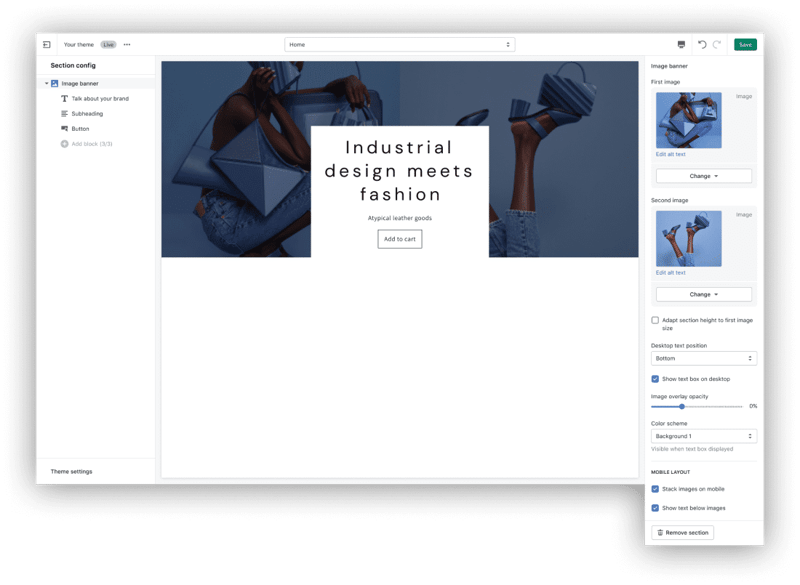 Alternatively, you can buy one of Shopify's premium themes. These range in price from $150 to $350.
Apps
When you run an online business, you need third-party apps to help you run it. For example, you'll need apps for accounting, marketing, shipping, and other administrative functions.
While many free apps are available in the Shopify App Store, the paid ones can range from $9 to $299 per month.
Professional Photography
If you want high-quality product photos for your website, you will need to hire a professional photographer. The cost of professional product photography starts at $100 per hour.
How Much Do Third-Party Shopify Apps Cost?
Shopify third-party apps are necessary for many businesses using the eCommerce platform. Here's a run through some of the most popular Shopify apps and how much they cost.
Store Design Apps
These apps help you customize the look and feel of your Shopify store. For example, you may want to add a specific font type or change the color scheme.
SEO: Image Optimizer Page Speed is a paid app that makes the images on your Shopify website Google-friendly. It also optimizes image sizes to improve page speed. The paid plan costs $29 per month.
Likewise, PageFly Landing Page Builder allows you to build landing pages and improve page performance. It has two plans, priced at $29 and $199.
Productivity Apps
These apps help you with time management and project management. In addition, you can use productivity apps on Shopify to automate certain tasks or get more organized.
For example, Rescue Time is an app that improves productivity and prevents distractions. You get custom pricing based on your team's size.
Asana is another popular productivity app. It offers a free basic plan and paid premium plans, which start from $10.99 per month per user.
Marketing Apps
It's imperative to have a good marketing strategy to increase traffic to your Shopify store and boost sales. Marketing apps can help you with this by, for example, sending out automated emails or retargeting ads.
One of the most popular marketing apps is Loox Product Reviews & Photos, which lets you collect photo and video reviews from your customers for social proof. The plans range from $9.99 per month to $299.99 per month.
Similarly, Feed For Google Shopping enables you to extend your advertising reach by creating a quality product feed for Facebook, Google, and Bing. The plans range from $4.99 per month to $17.99 per month, depending on the number of products in your store.
Membership Apps
Membership apps are a great way for creators to monetize their audience via a recurring fee, and the Shopify app store offers several options for you to build out a membership program.
Among the best membership apps, we like Bold memberships to start off with. This app starts at $9.99/month and allows brands to give exclusive access to products, pages, blog posts, and merch. It's a fantastic app for those looking to build a loyalty program as it has recurring charges built-in.
Another app we like is Govalos. This app ships with a free plan and is a fantastic option for brands looking to sell digital gift cards. Paid plans allow you to build customized member perks, such as personalized gift cards and brand-specific email campaigns.
How can small businesses deal with these costs?
While large businesses can afford to profit despite Shopify's high fees, this is not the case for small businesses. For a small business, every cent counts toward its bottom line. So, how can small businesses deal with these high costs?
Tips to Remedy Shopify Costs
The first step is to understand where these costs are coming from. As we mentioned earlier, Shopify's fees are broken down into two main categories: subscription fees and transaction fees.
Shopify's subscription fees range from $29 to $299 per month. These fees cover the cost of using Shopify's platform and its various features. Shopify's transaction fees, on the other hand, are a percentage of the total order value.
So now that we've recapped that, let's discuss how to reduce these costs.
Use Shopify Discounts
When you're buying a plan on Shopify, you can choose three-year, biannual, or annual payments. If you opt for annual payments, you get a 10% discount on the plan price.
Meanwhile, there's a 20% discount for biannual payments and a 30% discount for a three-year plan. Thus, if you have the budget for it, we recommend choosing a longer subscription period to take advantage of these discounts.
Choose a Lower-Priced Plan
If increasing your subscription period is not an option, then downgrading your plan is another way to reduce your Shopify costs. For example, if you're on the $299 per month Advanced Shopify plan, you can downgrade to the Shopify plan.
Of course, this will also mean that you'll have to give up some features. But if your business is struggling to pay for them, then it might be a good idea to downgrade and upgrade again when your business is prepared for scaling.
Use Shopify Payments
The second significant cost on Shopify is the per-transaction fees. Shopify Payments is Shopify's in-house payment processor. When you use it, you can avoid high transaction fees. Moreover, Shopify Payments has additional features.
Fraud Protection: If you use Shopify Payments, you're automatically enrolled in Shopify's fraud protection program. This program is designed to protect your business from fraudulent orders.
Shopify Capital: If you process over a certain amount through Shopify Payments, you may be eligible for a cash advance from Shopify Capital. You can use this cash advance to grow your business.
However, do note that Shopify Payments is not available in all countries.
Use Free Apps
Shopify's app store has a plethora of apps that can help you run your business. And there's good news: many of these apps are free.
While paid plans come with more advanced features, stick to the free plans for now to save on costs. You can always upgrade to a paid plan later when your business is ready to scale.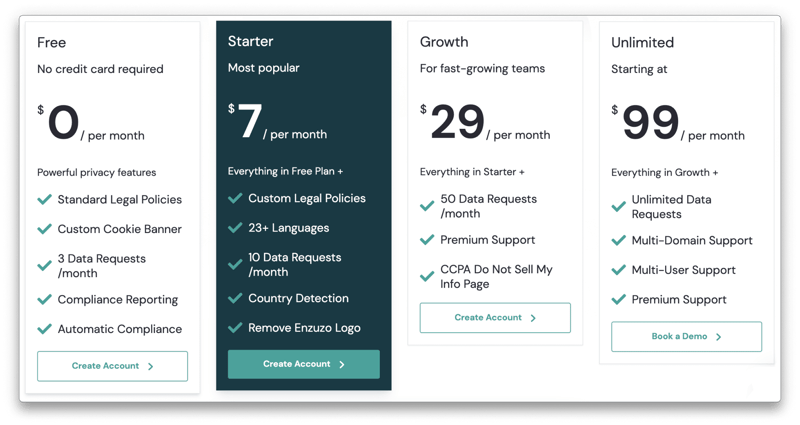 Use Shopify Shipping
Shopify Shipping is a shipping label service by Shopify. It's available in the US, Canada, UK, Ireland, Australia, and New Zealand.
According to Shopify, you can save up to 88% on US shipping costs by using Shopify Shipping. You can get pre-negotiated discounts from the following companies:
USPS
UPS
DHL Express
Canada Post
Sendle
Plus, there's no monthly subscription fee. The option for Shopify Shipping is readily available in your Shopify dashboard. You can manage products, shipping, inventory, and customers from the same place.
Use Free Themes
When you first set up your Shopify store, you'll need to choose a theme. A theme is basically a template that determines the layout and design of your store.
Shopify has both free and paid themes. Although paid themes come with more features and better customization options, free themes are good enough to get started.
Plus, you can always upgrade to a paid theme as your business grows and you start getting more revenue.
Shopify Demo Account: Is There an Option to Build a Demo Store?
At this time, Shopify does not offer any demo accounts for merchants where you can experiment with building your own store. The only option is to try Shopify for three days without a credit card or to sign up for a trial with a credit card and pay $1/month for the first two months.
The only way you can create demo stores is if you're a Shopify Partner, building stores for clients. You are not allowed to create such stores for yourself and can only transfer the account to a client.
Shopify Explained: Recap of Pricing
It's essential to be familiar with the costs and fees of a platform before you start using it. Shopify has two major cost components: the Shopify plans and the app fees.
The standard Shopify plans range from $5 to $399 per month. Plus, there are transaction fees ranging from 0.5% to 2.9% + $0.30, depending on the transaction type and the Shopify plan. In addition, users have to pay for apps from the Shopify App Store, which can range from free to a few hundred dollars per month.
Enzuzo has one such app on the platform that helps you keep your eCommerce store compliant with Shopify terms and conditions. In addition, its Shopify policy generator feature lets you generate a privacy policy for your store. Check out Enzuzo's plans here to choose the best one for your business.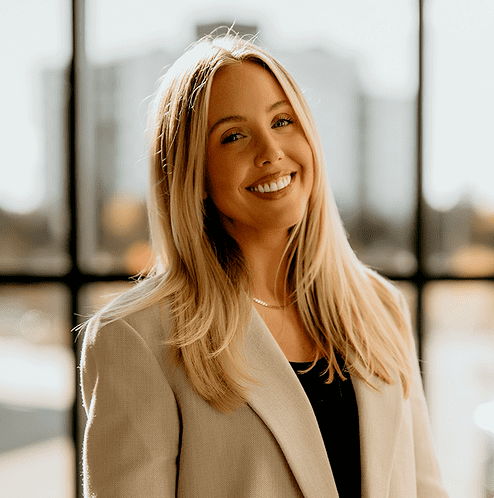 Paige Harris
Paige is the growth marketing lead at Enzuzo and host of The Living Lab podcast, providing insightful articles in the privacy space.