Table of Contents
If you've been thinking about starting a Shopify store, you're probably wondering: Is Shopify a trusted website? Will I be able to protect my customers' information and my own?
Shopify has various security measures to ensure the protection of your and your customers' private data. But, like any other CRM software, Shopify is vulnerable to data breaches.
Keep reading to learn all you need to know about Shopify's security measures, as well as what you can do to ensure the safety, security, and compliance of your Shopify store.
Is Shopify Trustworthy?
Shopify is a trusted name in the ecommerce world, powering an estimated 4.1 million online stores, and processing $197.3 billion worth of transactions in 2022. This acceptance around the world means Shopify is trustworthy, safe, and a legitimate ecommerce platform. It offers an impressive array of features straight out of the box, meaning any ecommerce merchant can get their store set up in minutes.
What's more, Shopify offers 24/7 phone and online chat support with real humans on the other line. So if you're ever stuck and need a helping hand, an expert is readily available to answer all questions.
While Shopify itself is trustworthy, it's important to remember that the platform is used to build ecommerce stores. Shopify cannot be held responsible for any shady behavior from its merchants. Unfortunately, there have been instances of Shopify merchants defrauding customers — however, Shopify's merchant reporting page tries to prevent this as much as possible.
Is Shopify Safe to Buy and Sell?
Shopify is perfectly safe to buy and sell with. All payments on Shopify are handled by legitimate payment processors, including Stripe and Paypal. Merchant disbursements also happen quicky and on time. Here are the five major ways Shopify ensures the security of its stores:
1. All Shopify Stores Have an SSL Certificate Installed by Default
SSL certificates are the cornerstone of ecommerce security. They ensure that all data transferred between a browser and an online store is encrypted, making it impossible for hackers to intercept and decipher your customers' sensitive information (such as credit card numbers).
Shopify also uses its own PCI compliance service to detect vulnerabilities in sites hosted on its platform, so you can be sure that your store is as secure as possible. PCI means "Payment Card Industry," and the PCI Security Standards Council is a global body that sets standards for credit card security.
Any business that processes, stores, or transmits credit card information must comply with these standards, and all Shopify stores are PCI compliant by default.
2. Shopify Is a Hosted Platform
This means that its servers are used to host your store's files, which is different from a self-hosted platform like WordPress, where you manage all of your store's files on your own.
Not only does hosting your store on Shopify's servers help keep it secure, but it also frees you from having to worry about maintaining your own server and keeping it secure. Shopify automatically applies any security patches or updates to all stores on its platform.
3. Shopify Runs a Bug Bounty Program
Known as the Shopify Whitehat Reward program, this initiative rewards hackers if they find and report security vulnerabilities in Shopify's code. By running this program, Shopify can quickly identify and address any bugs or vulnerabilities that may exist, keeping its stores as safe as possible.
4. Shopify Detects Fraudulent Orders Using Risk Analysis Tools
Fraudulent orders can wreak havoc on any ecommerce business, and Shopify protects users against fraudulent orders by using its own built-in risk analysis tools. These tools use a combination of machine learning and human intelligence to flag orders that may be fraudulent, and they're constantly being updated and improved to stay ahead of hackers.
Whenever an order is placed on a Shopify store, Shopify will:
verify the billing address
verify card information against the billing address
run the card against a list of known fraudsters
If the order seems suspicious to Shopify, the platform will automatically cancel it.
Although Shopify's security features are pretty robust, it's wise to take certain safety measures from your end, as well.
5. Shopify Runs All Traffic Through TLS Certificates
The Transport Layer Security (TLS) certificate improves network security between the client and the server for a reliable connection during the transmission of encrypted messages. In addition, this certificate enables Shopify to avoid malicious imposters during the transmission, which is hosted on a safe medium.
The TLS certificate is especially beneficial for stores that handle credit transactions. For example, when you buy a new domain on Shopify, a TLS certificate is issued to you automatically. A TLS certificate is also issued automatically if you connect your third-party domain to Shopify.
How Safe is Shopify Plus?
Shopify Plus, Shopify's solution for large merchants and enterprise customers, is very secure and compliant with most major data privacy regulations.
It ships with upgraded security features to match the needs of the larger brands on the platform. These are:
A dedicated security team that works with all Shopify merchants to address their concerns and safety issues.
Commitment to PCI compliance for all Shopify Plus stores.
A guarantee of 99.99% uptime
Use of 256-bit SSL encryption with all data transfer
Is Shopify GDPR compliant?
Shopify is compliant with the European Union's GDPR. The firm says that GDPR-compliant features are built into its platform, allowing you to protect your customers' data and show transparency into how you process it.
However, it adds that the onus is on merchants to take the extra step into obtaining GDPR compliance. Simply building your store on Shopify is not an indicator of compliance — each store must have their security safeguards in place too.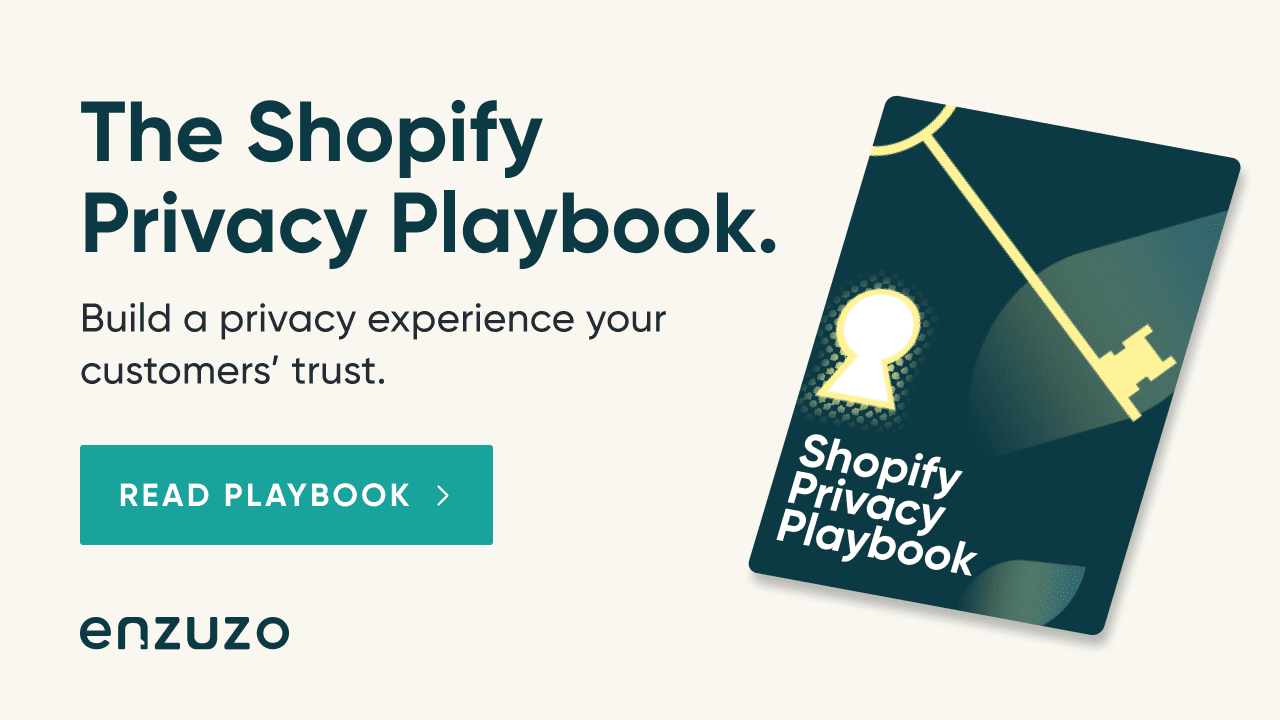 How Can I Boost My Shopify Store's Security?
Shopify has many built-in security measures, but we recommend you go above and beyond to protect your brand's reputation and showcase your commitment to customer privacy. Here are a few additional security measures that go a long way:
1. Turn on Two-Factor Authentication
Two-factor authentication is the best way to make sure that third-parties don't gain access to your Shopify account. This feature is activated every time someone attempts to log in, only giving access once you prove that it's you trying to log in.
There are several ways you can verify this, whether that's via SMS, phone call, email, or another trusted device.
Here's how you can activate two-factor authentication on Shopify.
Select "Manage Account" and "Security."
Click on "Turn on two-step" under "Two-step authentication."
Select the delivery method and click on "Send authentication code."
Enter the received code under "Authentication code."
Enter your password and click "Enable."
2. Invest in Admin Security
If you have a team managing your store, we believe it's imperative to be careful about permission access levels. To safeguard against any malicious activity, we recommend that you make separate accounts for each team member. This makes it easier for you to control the access limit of each account, protecting your Shopify store from data breaches.
You can even give certain accounts access to your Shopify admin while restricting sensitive customer information. This will allow your staff to stay on track with orders and customer interactions without the freedom of collecting customer data.
3. Utilize Fraud Protection
The Shopify Protect feature guards your store against fraudulent chargebacks. Once you activate this feature, you'll see that any order you receive will be marked as "protected" or "unprotected."
Sellers have to pay a fee for protected orders, and Shopify guarantees these orders as non-fraudulent. If the order turns fraudulent, Shopify will reimburse the amount you paid for it. However, only United States users can use this feature.
4. Generate Strong Passwords
As with any online platform, a strong password is one of the best ways to keep Shopify safe from hackers. Make sure your password is the ideal combination of lowercase and uppercase letters, numbers, and special characters. If the password is hard to remember, you can use a password management tool to keep all your passwords in check.
5. Install Enzuzo for Cookie Managers, GDPR Compliance & More
Enzuzo allows you to launch customized legal policies and cookie consent banners and set up data request workflows. It helps sellers follow GDPR cookie compliance by notifying customers with a cookie banner and stays up to date automatically, so you never have to worry about unexpected law changes.
👉 Install Enzuzo's Free Shopify Privacy Policy Generator
6. Make Use of Privacy Apps
The apps listed below can add an extra layer of security to your Shopify site:
Rewind Backups: Enables you to run backups anytime, supporting backups for orders, blogs, pages, themes and theme files, menu navigation, policies, and more. It also instantly saves changes to products.

Locksmith: Allows sellers to grant clients access to collections or products based on links, tags, passcodes, or actions. It also allows you to hide products based on the country and offers a free 15-day trial.


McAfee SECURE: Allows Shopify Plus sellers to display the McAfee SECURE logo on all their orders. It also shows customers whether the store's SSL certificate is up to date, if Shopper Identity Protection is available, and if there's any malware detected on the site.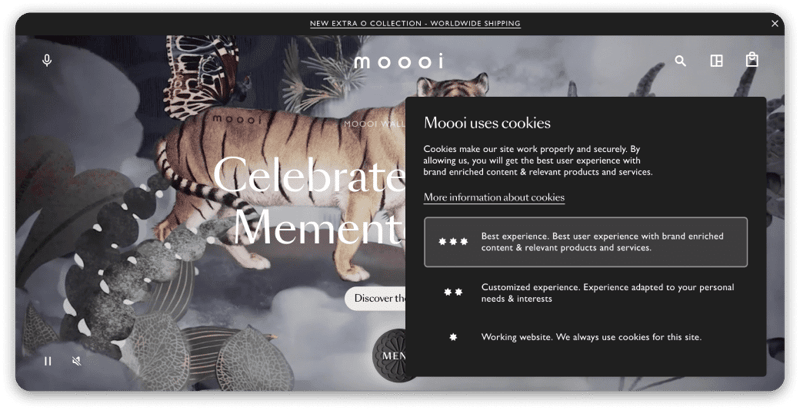 Age Check: This app displays an age check if your store sells adult content, preventing underage viewers from entering the store. It also adapts to any theme without custom CSS and supports a subtle verification process.


Cozy AntiTheft: This app restricts content access to sellers' images, and content cannot be downloaded and stolen. It does so by disabling keyboard shortcuts and blocking visitors from right-clicking content.
7. Offer Customers Encrypted & Safe Payment Options
Here are some safe payment options supported by Shopify that help guard against theft and fraud:
PayPal
Amazon Pay
Apple Pay
Google Pay
You can also add alternative payment options for your customers, such as cryptocurrency. However, cryptocurrency isn't a safe payment method, as it's quite volatile. On the other hand, cash on delivery (COD) is considered a safe payment method, but you have to consider the risk of your customer refusing to pay when the order is delivered.
It's also worth considering how much Shopify takes per sale. The base answer is 1.6%, but it can vary based on the payment method.
8. Enable SSL Settings
Every store on Shopify has access to the default SSL certificates, which enable you to receive threat-free traffic. This traffic is commonly directed through HTTP, but Shopify ensures that it's directed through HTTPS for unshakeable security. This allows Shopify to maintain a record of all IPs and detect them if a malicious attacker tries to break in.
Wrap Up: Can I Trust Shopify?
Yes, you can trust Shopify to build your business. Shopify is a well-engineered platform, a name synonymous with ecommerce around the world. And it didn't build this reputation lightly — it's taken decades of work by the team to establish trust and satisfaction. However, despite the fact that Shopify is safe and secure, it is still your responsibility to take the extra step and implement additional security measures for a well-rounded and robust customer experience.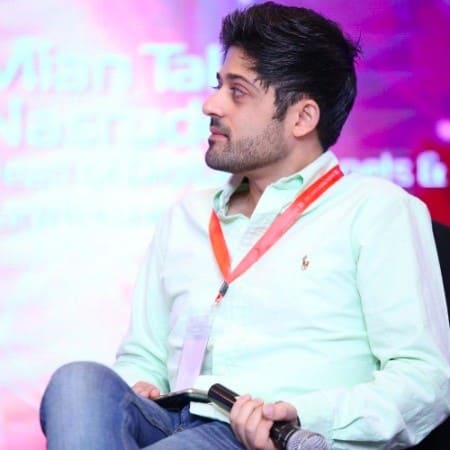 Osman Husain
Osman is the content lead at Enzuzo. He has a background in data privacy management via a two-year role at ExpressVPN and extensive freelance work with cybersecurity and blockchain companies. Osman also holds an MBA from the Toronto Metropolitan University.