Eliminate privacy risk with one simple privacy platform.
Build a personalized privacy experience that customers trust, all from one simple eCommerce privacy platform.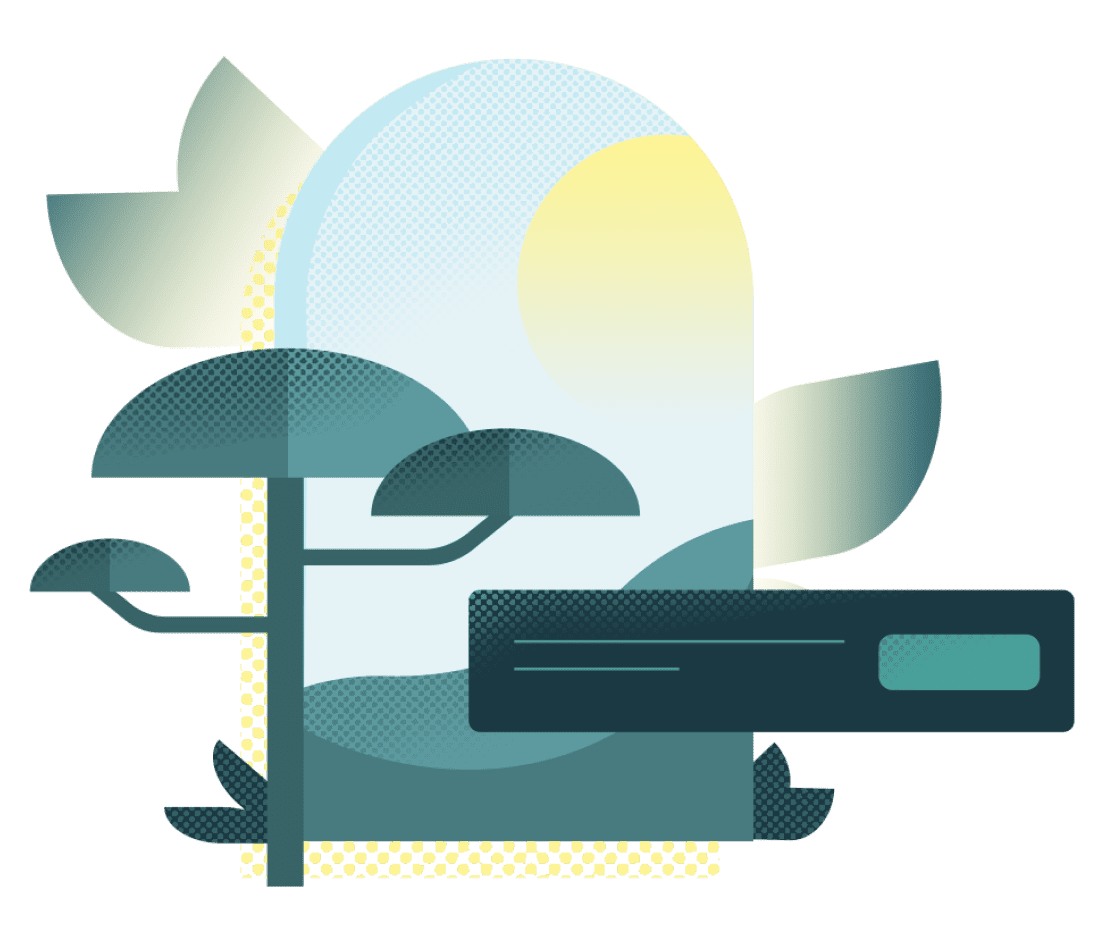 Personalized Legal Policies
Professionally drafted legal policies without the high price tag.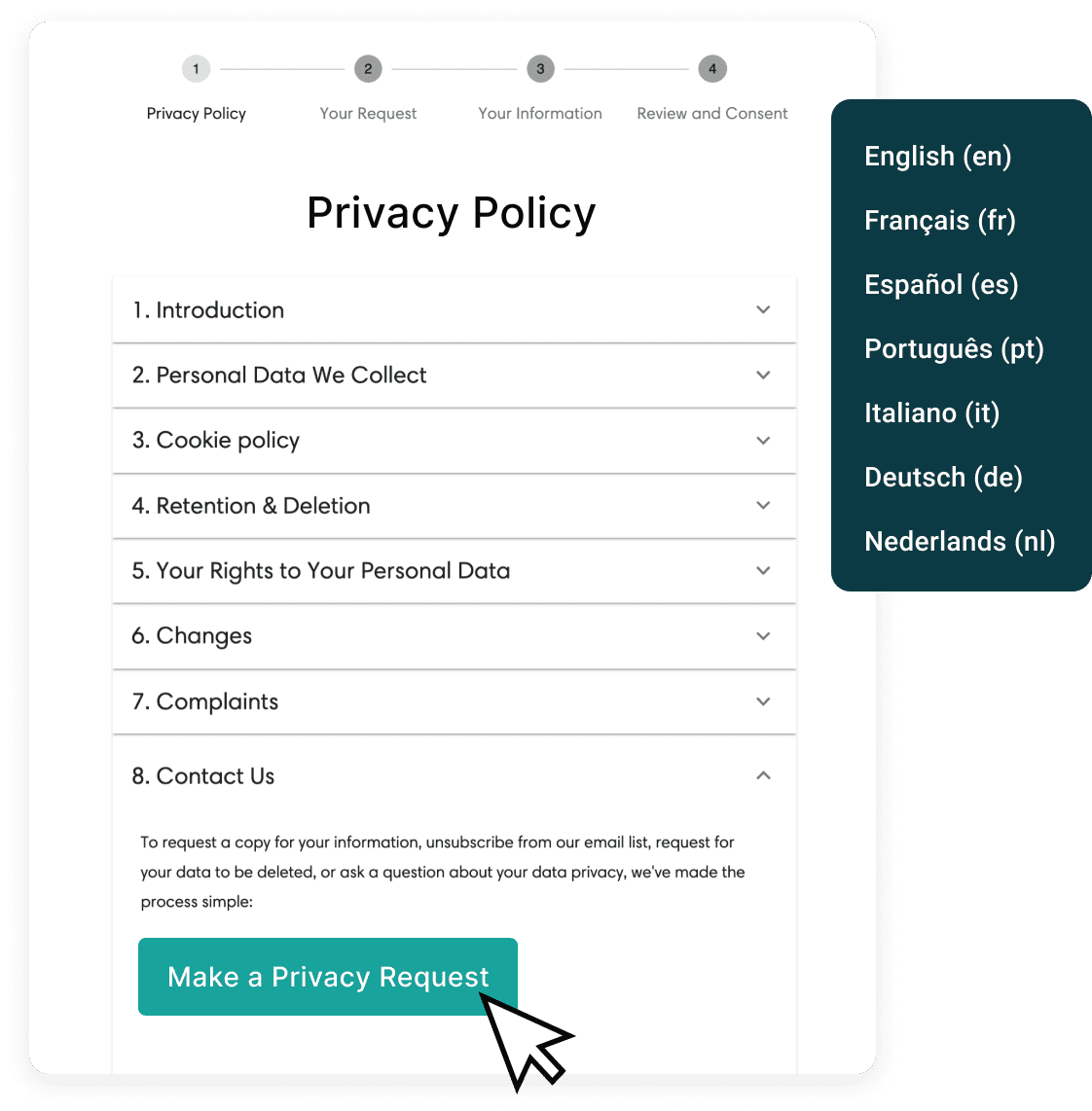 Privacy Policy and Terms of Service
A one-stop shop for every eCommerce legal policy you need to stay compliant. Start generating in minutes.
Easy-to-Read Template
Organized dropdowns make it easy for your customers to read and understand your privacy policy.
Translates into 8 Languages
Available in 8 languages: English, French, German, Italian, EU Portuguese, Brazilian Portuguese, Spanish and Dutch.
Launch a GDPR compliant cookie banner on your store in a few clicks.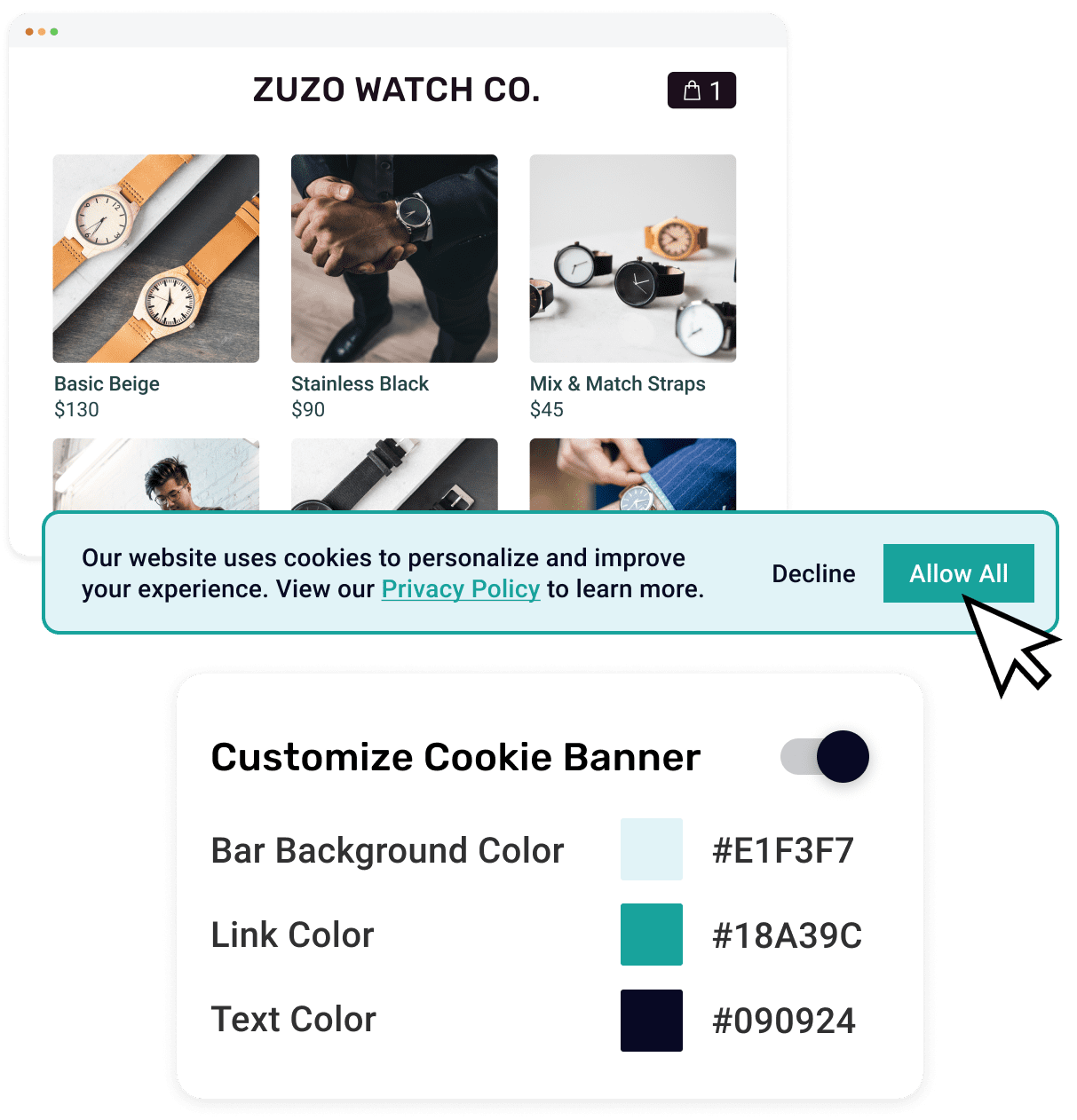 Easy GDPR Compliance
Set up your cookie banner in minutes and easily collect visitor consent and stay compliant with the GDPR.
Customize Colors & Text
Customize your cookie banner layout, colors and text to match your store design for a seamless experience.
Configure Banner Settings
Choose from multiple visibility and button settings to allow visitor consent.
One Easy Privacy Platform.
Everything you need to manage eCommerce privacy compliance in one place.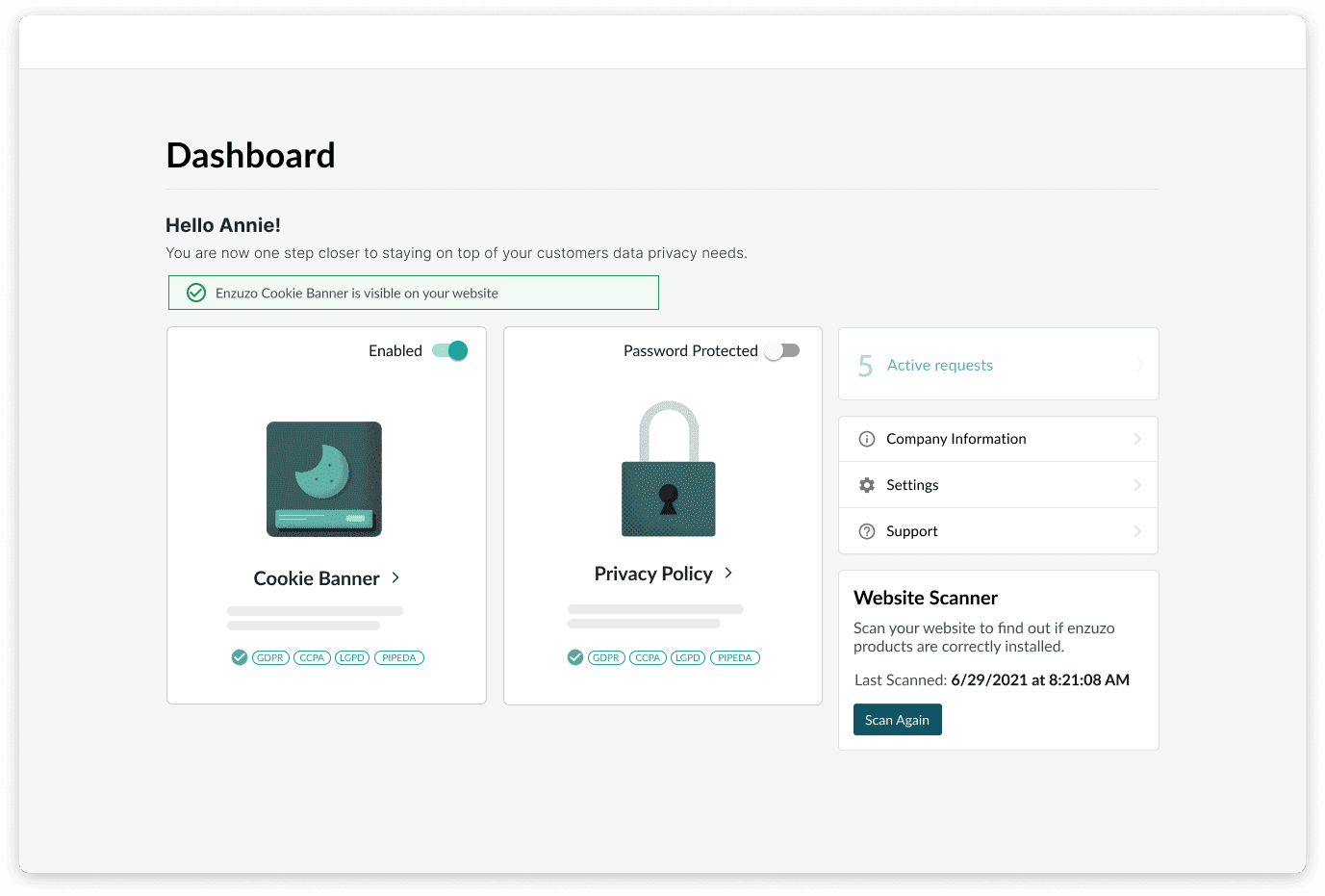 Manage Data Requests
Easily manage all of your data privacy requests from a single dashboard. Discover, delete and update customer data in minutes.
Due Date Reminders
Each privacy law has a different due date in which you must complete a customer data request. Never miss a request with reminders from us.
GDPR & CCPA Compliance Reports
Generate a report in one-click to prove that your business is compliant with privacy regulations around the world.
Automate all privacy requests,

not just unsubscribes.
Easily manage customer data privacy requests from your Enzuzo privacy portal.
We're your partners
in privacy.
Our team of experts are here to help you build a trusted privacy experience from day one.
Launch in minutes

Free plan available

Live chat & email support

5-Star Service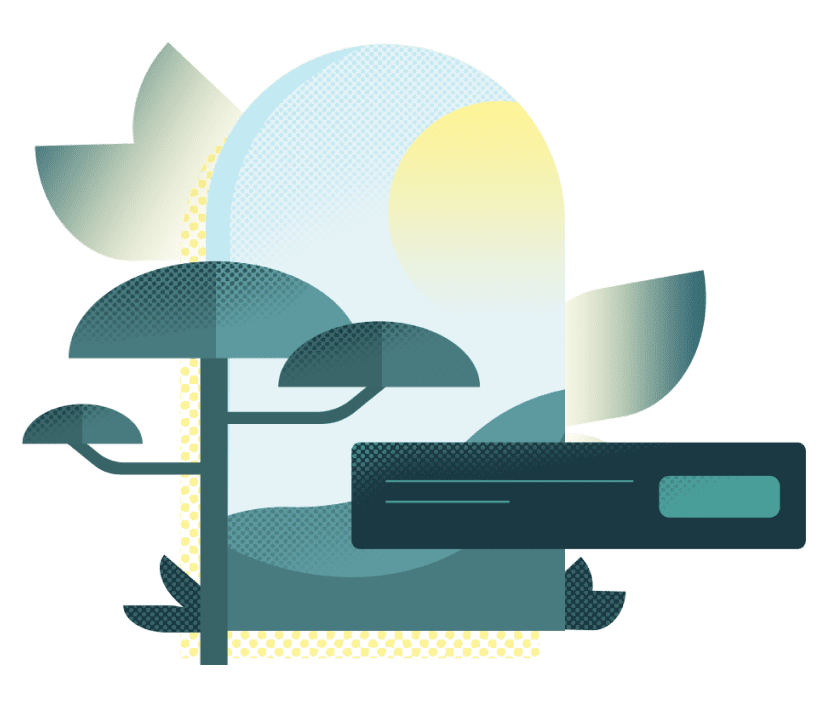 Make privacy your brand advantage.
Free forever plan available—no credit card required.
Start for Free