50 Quick Shopify Tips to Boost Trust and Sales
50 Quick Shopify Tips to Boost Trust and Sales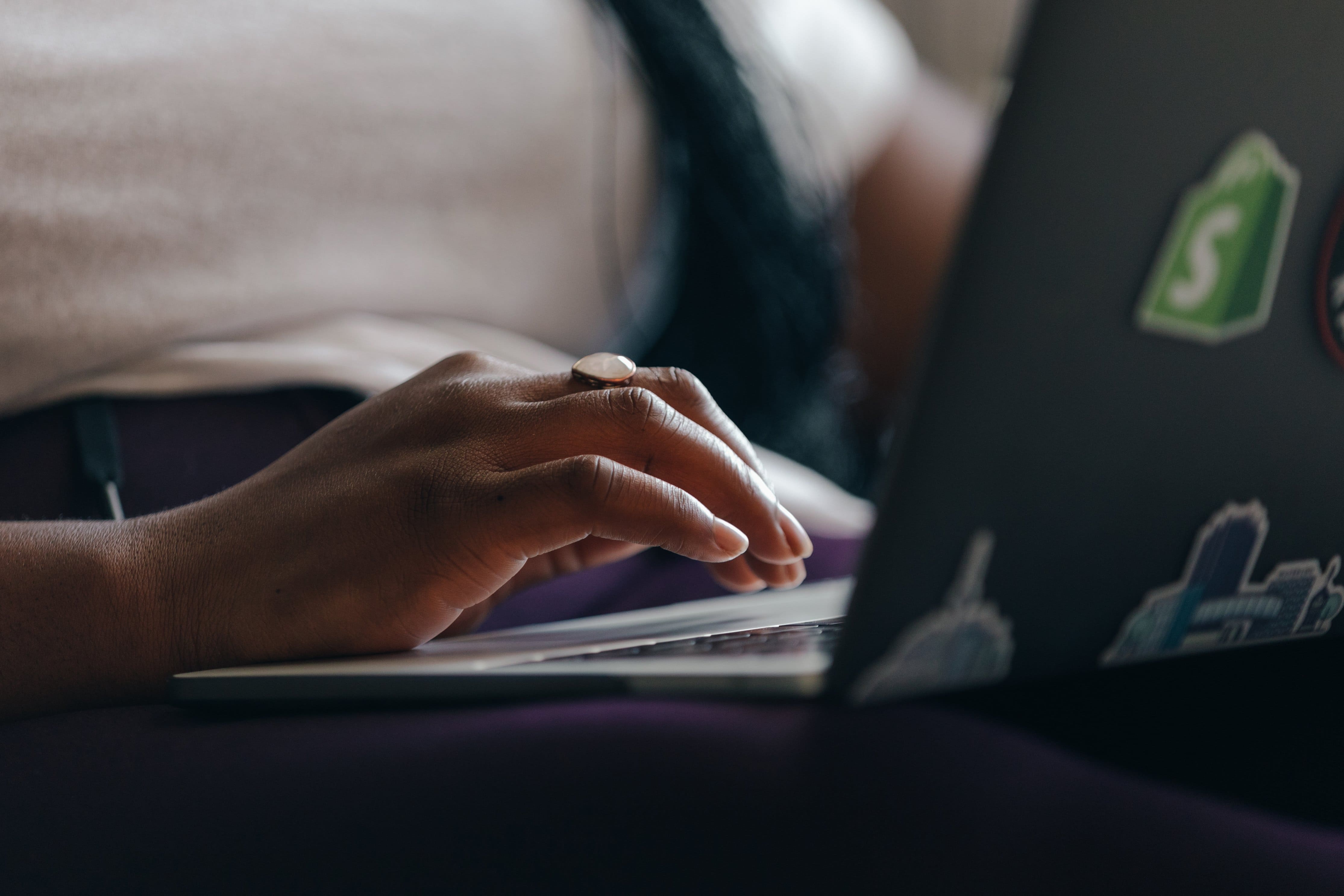 Table of Contents
For every kind of business, no matter the size, trust and sales are inherently linked. In 2020, trust was the second most important factor when it came to purchasing from a new brand. For a brand to increase its sales, it's crucial that it increases customer trust too.
That's why we've put together a list of 50 quick trust-boosting tips to skyrocket revenue for all kinds of small businesses, especially those using Shopify.
Setup and Design Tips
Use a custom domain name

Having a "yourcompany.myshopify.com' URL makes your brand look novice and customers' may not trust you right away.

Use custom email addresses

Same as above [YourName]@gmail.com is not going to cut it!

Create an email marketing list
Ensure fast load times
Optimize your site for mobile

In the 3rd quarter of 2019, 81 percent of traffic and

71 percent of orders

on Shopify stores come through mobile devices.

Accept multiple payment processors
Allow guest checkout

Not all consumers want to create an account with every store they shop on.

Create and upload a privacy policy

To stay in line with the law and customer expectations, it's important to have a privacy policy statement from day one. Use a tool like

Enzuzo

to easily get started.

...Ensure your website has an age checker if required

This is just another part of staying compliant and showing customers you care about the law.

Employ clean copy

Typos and strange sentence structure can immediately make your website feel tacky and untrustworthy.

Use high-quality photos

Small or pixelated photos create a harder sell, especially for visual products like clothes and art.

...And use custom photography

This means avoiding stock photos like those found on sites like Alibaba.

If possible, employ video, especially for products and tutorials
Add accessibility features like dark mode

Besides the fact that a ton of users

prefer dark mode

on their devices, it allows users to customize their on-site experience.

Make your site screen-reader friendly

This includes carefully formatted headings, ALT text for images, and much more.

Make your site available in multiple languages

With apps like

GTranslate

, you can automate the process and make your site available in all your customers' native languages.

Use trusted Shopify apps...

Shopify apps are an excellent way to improve your site, but each one comes a set of privacy practices you need to investigate. Review your apps' privacy policies before installing them.

...But don't install too many Shopify apps

While it's tempting to go nuts and install dozens of great apps, this can affect

load times

, which are crucial to customer conversion rates.

Review installed Sales Channels

Like apps, Shopify sales channels like Facebook and Pinterest come with their own privacy and data collection rules. Review them before enabling.
Website Content Tips
Write a detailed "About Us" page

Every consumer wants to know who they're buying from, and what your business' values are.

Write easy to understand terms & conditions agreement

Try to make your legal policies conversational instead of textbook.

Allow customers to request access to their data

The

CCPA

gives customers the right to access a copy of their personal data. Follow the law, and build customer trust by giving them easy access to their data.

Make everything, from private policies to order confirmations, easy to print and download

Some users like to keep digital files or physical copies of important online information. Earn trust by making this as easy as possible.

Include visible "Contact Us" information
Include detailed information about shipping
Include a detailed return policy
Create a helpful FAQ page

This can serve as a customer service hub for things like contact info, shipping info, return policy, and more.

Make a brand blog to share business stories and consumer tips
Include

social proof

around your products

According to

research by Bright Local

, 79% of consumers trust online reviews as much as personal recommendations. Include customer reviews of your products, even some of the more critical, constructive ones.

On product pages, include as much

information about the product

as possible...
...Including where your product is made or ships from
Marketing and Future-Proofing
Create complete social media pages for your business…

Not having a presence on key platforms like Facebook or Instagram can make a customer question your brands' legitimacy. If your brand is new make sure to have 5 to 10 posts already published before launching your store.

...Including on LinkedIn, where you can showcase your company personnel
Don't discount too steeply
Utilize welcome pop-ups...

The homepage of your site is the perfect place to place a pop-up offering a first-time user discount or email sign-up page.

...But don't bombard users with pop-ups

Having pop-ups on every page is a quick way to lose potential customers. Or using too many different widgets can distract and overwhelm your customer away from your products.

Allow users to opt-in to marketing emails...

Don't automatically add a customer's email to your marketing list without their explicit approval.

...But don't spam your email marketing
Allow customers to opt-out of personal data sales

Another

CCPA requirement

involves creating a "do-not-sell-my-information" page visible on your site.

Have a visible customer support chat bot

Looking at data collected from Zendesk, Microsoft, and PWC between 2018 and 2020, 84% of consumers said customer service was a key deciding factor in their purchasing decision. Have your customer support email readily available, and showcase front-facing customer support by positively replying to customer reviews and social media posts.

Make sure your email is clearly listed on your homepage.

Make it easy for customers to contact you in the moment when it matters.

...And utilize SMS customer support messaging
Leverage influencers

Influencer marketing is one of the most effective forms of marketing in terms of

return-on-investment

.

Utilize zero-party data

Zero-party data

helps boost brand loyalty and puts the power back in the hands of the consumer.

Get feedback through email surveys

It may be old-fashioned, but email surveys are an excellent way to hear directly from your customer about what they like and dislike about your business, and help to foster a trusting relationship.

Have a data breach plan
Create a data retention policy
Stay up to date on privacy laws

The last thing you want to do is to break the law by being unknowingly outdated. Use an app like

Enzuzo

to stay up to date on all privacy laws without having to scour policy headlines every day.

Update your customers on any company privacy changes

Open and fast communication with your customers is an important part of maintaining trust.

Be true to your brand and your values!

Have a set of core values, and stand by them, for your business and for your customers which will lead to long-term customer loyalty.
Build Customer Trust and Sales Today
By leveraging tips like these, you can not only build a business that's legally compliant but one that earns your customer's trust and motivates them to purchase your product. With eCommerce sales growing and brand loyalty on the rise, now is the time to build your following and strengthen your business.