Table of Contents
Shopify is a top eCommerce platform for a reason. With excellent features, design, and accessibility, it's one of our top recommended platforms for small businesses. One of the features that puts Shopify above the competition is its robust app store.
Similar to the app stores on iPhone or Android, Shopify's app store boasts apps that can do nearly everything, from slight tweaks to website design to full dashboards for shipping and tracking real online business orders.
Email marketing, notifications, dropshipping, customer checkout, social proof, social plugins, rewards programs, Shopify apps open up a wide range of possibilities for any Shopify business.
But with over 3,200 apps and counting, it's easy to miss a diamond in the rough. Instead of just selecting the most popular apps, we've found a few new up-and-coming apps that are sure to enhance any Shopify business in 2021.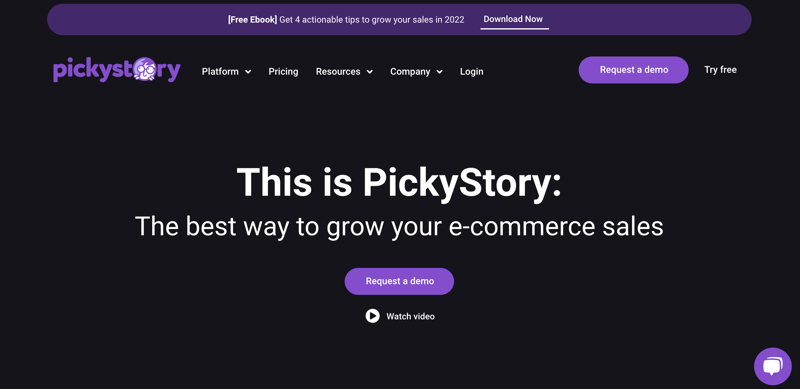 PickyStory is a top-rated Shopify app that helps you generate more revenue from every store visit. With PickyStory, you can create irresistible product deals and display them throughout your store, to encourage your customers to buy more.
Create Bundles of frequently bought together products and display them on your product pages, use Kits for tiered upselling, create a gallery of shoppable looks to inspire your customers to buy a whole outfit, and more. Deals can be displayed on any page in your store, or even as pop-ups.
Importantly, PickyStory auto-syncs with your Shopify inventory (no more manual updates!) and deals can be customized to your brand's style and colors. Set up your deals with clicks, and simply drag and drop onto your store's pages - no code required.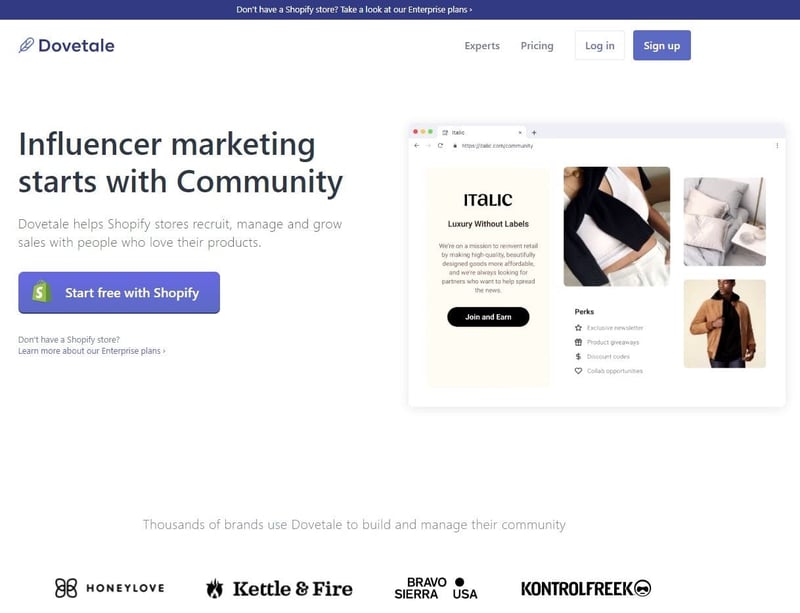 Dovetale provides small and large businesses alike with powerful tools to leverage influencer marketing. The main feature here is Community, an affiliate platform to communicate with, support, and promote influencers working with your brand.
Tasks like influencer marketing, influencer promotion, affiliate payments, gifting, and more are all made simple through Dovetale's Community platform.
Influencer marketing is something all businesses should leverage. Looking at data collected by Mediakix, an influencer marketing agency, 89% of businesses say their return-on-investment from influencer marketing is comparable or better than other marketing channels.
You don't need big-name, expensive influencers to see success, either. 2020 data suggests that engagement is actually higher with smaller, more attainable micro-influencers. Dovetale's Community platform makes it easy to do just that.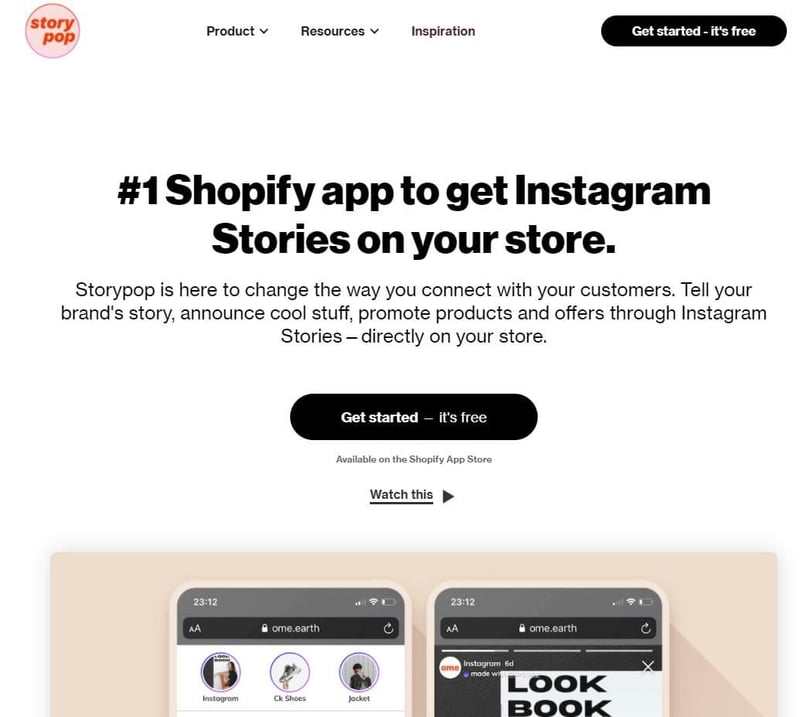 Storypop puts a unique twist on announcement bars and popups. With their Shopify app, Announcement Bar with Stories, you can turn normally static announcement bars into hubs for Instagram-esk stories on the top of your homepage.
You can include product videos, promotion announcements, company Instagram stories, and more, all designed for perfect mobile playback. Instagram support is particularly exciting as, in 2020, Instagram engagement per post was much higher than engagement on other social media platforms like Facebook and Twitter.
Announcement Bar With Stories is a simple app that packs a big punch in terms of delivering important information in an engaging way.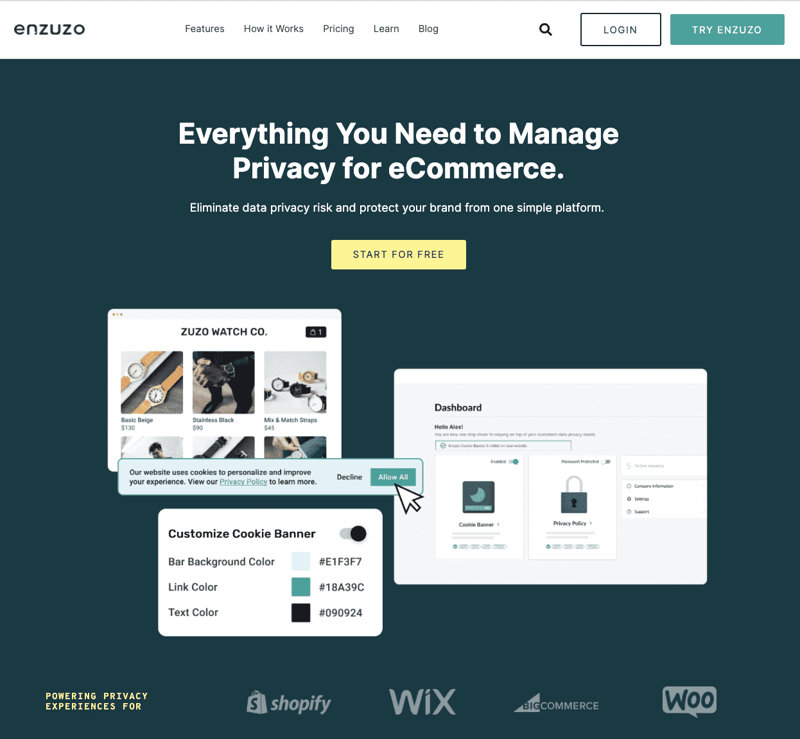 That's us! The all-in-one tool for data privacy, Enzuzo enables eCommerce businesses small and large to handle user data with respect. Our privacy portal ensures your business remains compliant with all worldwide privacy laws: GDPR, CCPA, LGPD, you name it.
You can easily set up, customize, and launch privacy policy pages or cookie consent banners in minutes, with templates written in words customers will actually understand. With customers increasing distrust of online businesses, make sure you're one of those special brands that earns customer loyalty (and sales) through transparency and trust.

Over the past few years, dozens of major companies have added a "dark mode" UI option to their service or device. From operating systems to social media companies, everyone is getting on the dark mode train. While it is debatable if dark mode is actually better for your eyes, the simple fact remains that tons of people prefer using dark mode.
Loco's Shopify app Easy Dark Mode makes it, ahem, easy to offer dark mode on your Shopify site. In essence, Easy Dark Mode adds a widget that customers can click to enable dark mode on your site. On the owner's end, the widget is easily customizable in terms of appearance, positioning, and colors. Regardless of browser, operating system, or device, Easy Dark Mode just works.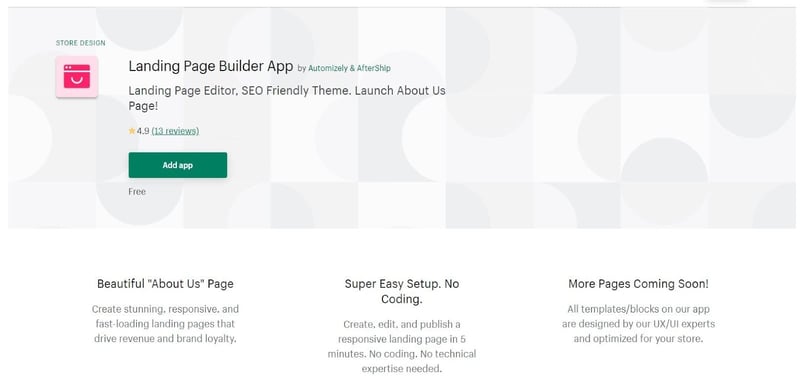 Another way to earn your customer's trust is through telling your business' story. Shoppers trusting your brand is a top consideration when it comes to earning loyal customers. Sharing your business' story through an appealing "About Us" page is even suggested within Shopify's own trust checklist guide.
One of the fastest ways to create such a page is through the Landing Page Builder app. Instead of having to scour menus or write code, Landing Page Builder uses appealing pre-made designs and blocks that you can fill and tweak to fit your brand.
That way, when a customer lands on your "About Us" page, whether through an ad or a click, you can win them over with your transparency and personal brand story.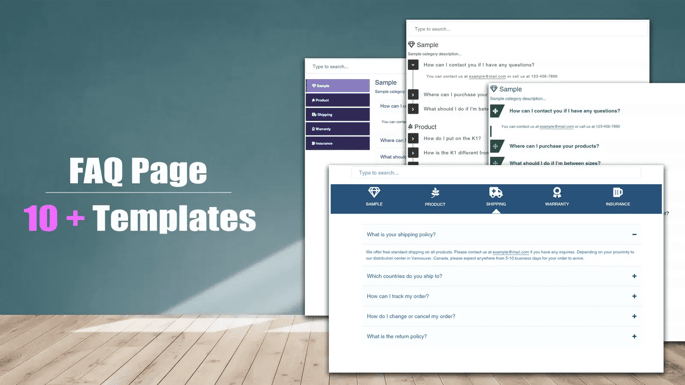 Customer service is crucial to any successful business. That's not just hyperbole. Data shows that customer service is a major decider in terms of customer sales, satisfaction, and loyalty. Looking at data collected from Zendesk, Microsoft, and PWC between 2018 and 2020, 84% of consumers said customer service was a key deciding factor in their purchasing decision, with a staggering 95% saying customer service was important in achieving brand loyalty.
Helpstor helps potential customers by installing a robust help center onto your storefront, full of useful articles like FAQs, extra-detailed product documents, order status, shipping details, contact forms, and more.
It also manages ticket requests, so you can address customer order issues quickly and effectively before dealing with a full-blown customer service request. Although the Helpstor app is still in beta, it's one of the best apps for centralizing need-to-know customer information.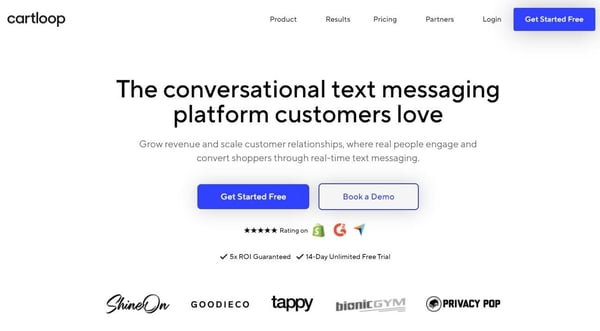 Cartloop is an SMS marketing tool designed to earn your business more sales and fewer abandoned carts through conversational text messaging. According to data collected from PWC in 2018, a whopping 75% of consumers "prefer human interaction compar[ed] with an automated interaction." Cartloop helps businesses take advantage of this statistic.
Visitors on your site can subscribe to SMS Marketing via an initial text pop-up. If they do, Cartloop's team of real customer support staff engage with visitors in a human way, offering checkout info, available promotions, and more.
The paid app purports a five times return on investment, and one-in-three saved cart abandonments. No easy feat, as nearly 70% of e-commerce customers abandon their cart before checkout. Stellar customer support is often a deal-maker or breaker, and Cartloop enhances any business with its support-meets-marketing SMS tool.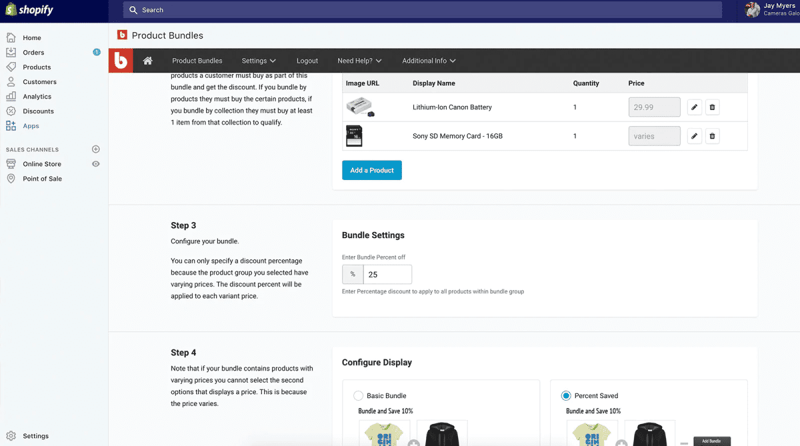 Bundles exist everywhere, in every kind of business, for good reason. Whether it's bundling top-selling products together with less popular offerings or bundling based on consumer insights, bundling just works.
With Bold's Bundles app, making enticing bundles for your potential customers is easy. Their app is free to install, easy to use, and incredibly flexible, with owners able to finely tune bundle visual design, bundled offers, discount amounts, bundle promotion, and more.

The first sale is always the hardest one. But these days, especially in the world of e-commerce, subscription-based sales are the easiest way to combine customer convenience and steady revenue.
One of the best ways to add subscription support to your Shopify store is by using Assemble Subscriptions. This simple, customizable app can help any eCommerce business leverage the recurring revenue and high customer retention that comes with the subscription-based model.
Unlike other popular Shopify subscription apps, Assemble Subscriptions charges 0% per transaction, and offers much more affordable pricing. Add Eight's veteran development team and responsive customer support, and Assemble Subscription is a robust, headache-free, highly recommended install.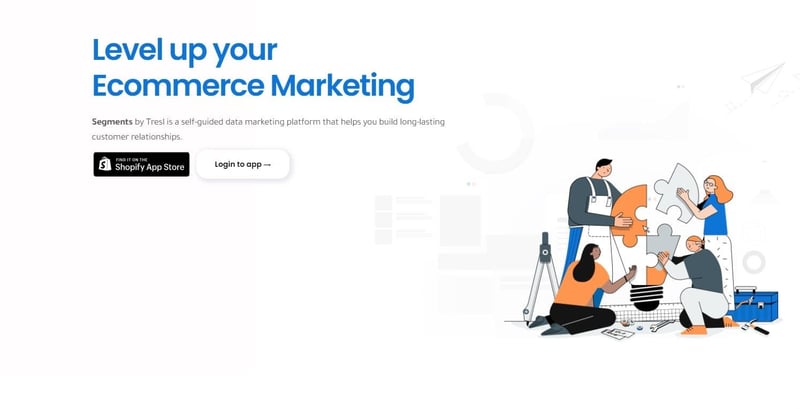 Data analytics can feel overly complicated for any new business. But for serious entrepreneurs looking not only to grow but to understand their successes and failures, powerful data analytics are crucial. Instead of making a new hire, or spending hundreds of hours in Microsoft Excel, try using Segments Analytics.
Segments Analytics' powerful dashboard offers pre-made analytic cohorts and segments designed to be helpful and accessible.
The app lets business owners examine key metrics and KPIs surrounding their customers, subscribers, and products. Its attractive design is easy to understand at a glance, but customizable enough to really dive deep and find actionable items to further your business.
Read more: The Top Shopify Agencies in California
Enhance Your Business with Killer Apps in 2021
Shopify is home to many, many different types of business owners. Whether you are selling purely digital services or shipping hand-crafted goods across the world, Shopify has you covered, in no small part due to its massive app store.
Try adding some of these stellar, up-and-coming apps to your platform, and see how they can enhance your business.