How Shopify Plus store BEACN met its data compliance needs with Enzuzo
In this playbook, you'll learn how to collect, use and protect your customers' zero-party data while delivering personalized buying experiences.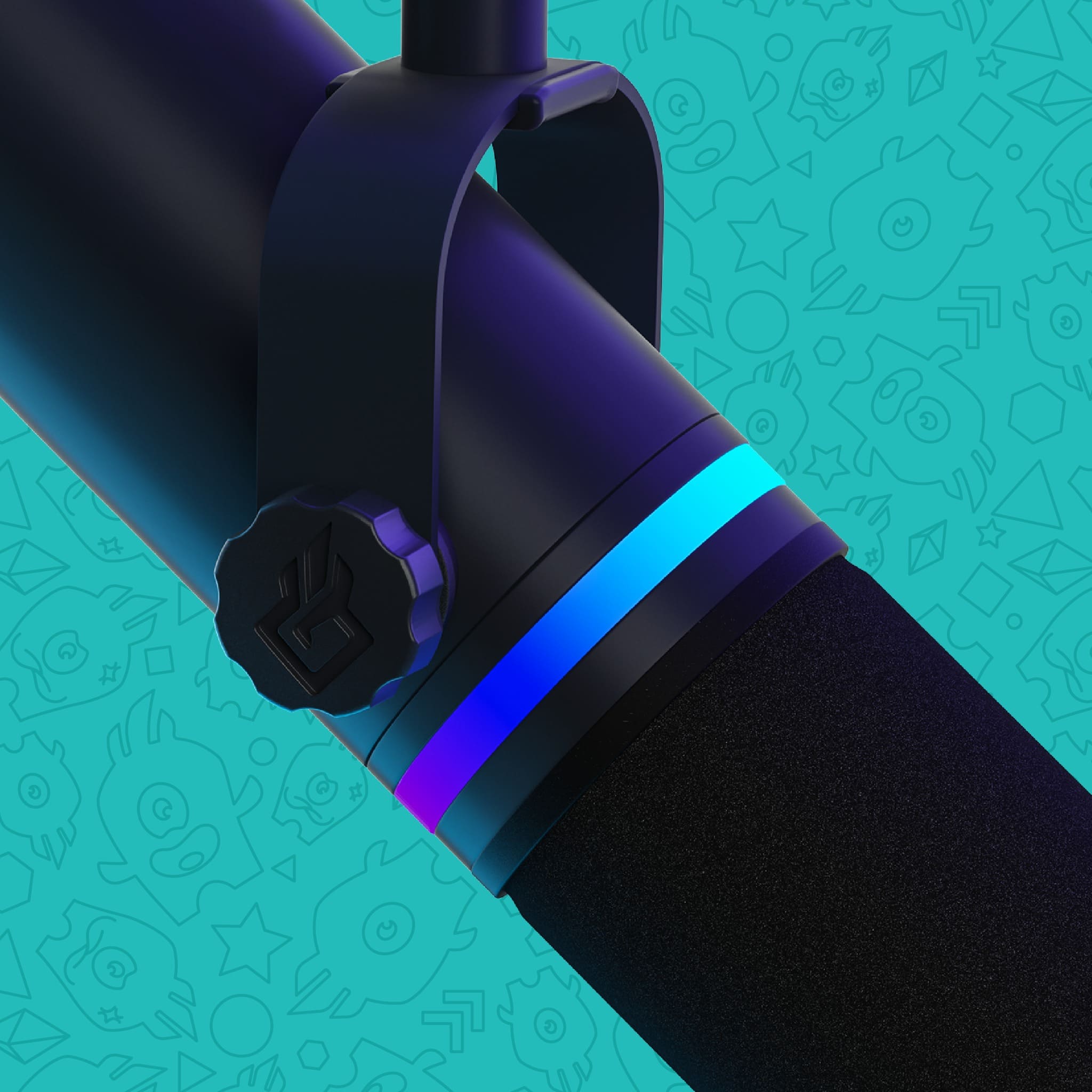 Who is BEACN?
BEACN is a Canadian company based in Victoria, BC that produces premium audio products for the creator economy.
They sell studio-grade USB-C microphones and audio controllers for content creators, podcast hosts, and streamers.
Maintaining compliance with data privacy laws as the business expands and reaches new geographical markets.
As BEACN looked to expand its presence in the U.S. and EU markets in summer 2021, it knew that this move meant a careful examination of its data compliance processes. Both jurisdictions have their own data privacy laws, which compel companies to carefully adapt internal processes or run the risk of heavy fines.
Grant Spychka, Marketing Operations Manager at BEACN, knew he could not afford to have a lax attitude towards compliance with laws like GDPR and CCPA. With a background in data processing himself, Grant knew how crucial it was to have a robust compliance process, both for regulatory and brand health needs.
"Changes to regulations happen all the time and I don't have the capacity to keep up. We needed a solution that is comprehensive and takes compliance seriously, which is why we turned to Enzuzo."

Grant Spychka | Marketing Operations Manager
Grant reveals that he worked in a frontline marketing role during the initial rollout of the GDPR. At the time companies were scrambling to adjust to the new normal, rethinking their data collection and processing operations.
That experience provided the initial impetus for the privacy compliance push at BEACN — Grant needed a reliable partner to keep the company compliant and safe from any government or customer pushback.
Enzuzo made it possible for BEACN to scale to global markets, with an all-in-one toolkit that met the entire gamut of its data privacy requirements.
BEACN has a truly global presence. It's headquartered in Canada, which means it needs to stay compliant with PIPEDA — the Canadian data privacy regulations. It has a distribution center in the UK, with additional centers opening soon for EU customers, which necessitates compliance with GDPR.
And there are two warehouses in the U.S. that service the entire country, which means complying with a number of U.S. state privacy laws such as CCPA, CPRA, and more.
Managing all these complex requirements with a single tool is no easy task. Grant reveals that the team considered multiple solutions but couldn't find one that could scale up with them.
Many apps had functionalities that met part of BEACN's requirements, but Enzuzo was the best all-in-one tool that both seamlessly integrated with Shopify and kept them compliant with rapidly-changing business needs.
"Enzuzo integrated with our tech stack seamlessly, and it's been really easy to use," adds Grant.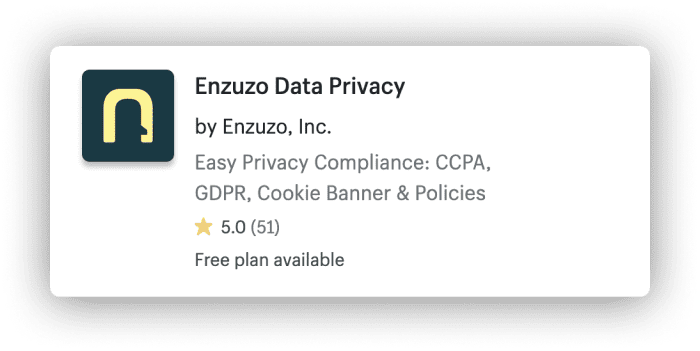 Enzuzo Data Privacy
Enzuzo is a fast and easy way to build, customize, and launch privacy tools for your growing Shopify store.
No damaging fines for non-compliance, or embarrassing PR disasters for incorrect data processing.
Grant reveals that the team initially stress-tested Enzuzo to make sure that everything was set up and working properly. That data deletion requests were working as intended, there was proper cookie consent and management, clear privacy policies, and a prompt response to any other customer requests.
An internal tester within the UK familiar with local regulations was able to test and confirm that Enzuzo passed with flying colors.
BEACN has had a couple of data deletion requests since the global expansion, and everything worked as intended. Grant explains that it's essential to have a tool that can be relied upon to deliver when needed — data deletion and privacy management requests won't come in every day, but everything should work when they do.
Enzuzo's pricing is also very reasonable for the value it delivers, says Grant. The fallback option to build privacy policy statements and cookie consent forms would be to consult with lawyers, who would likely charge thousands of dollars for the service.
"For Enzuzo's cost and pricing structure, it's more than reasonable to keep yourself safe," adds Grant. "It would cost us hundreds of dollars a month to stay on top of privacy stuff by having a lawyer on retainer, and we're glad we don't have to pay that."

Grant SpychkaMarketing Operations Manager
BEACN did engage a lawyer when it first used Enzuzo for its privacy policy templates, and everything came back positive.
An additional bonus is how customizable and adaptable Enzuzo is with each firm's individual needs. Customization requests can be built inside the app, and the customer support team at Enzuzo is also very receptive to further changes.
"Having an app like Enzuzo has made my life so much easier because I don't have to lose sleep worrying about compliance. It just works and has delivered solid results for over a year now."
Minimize privacy risk for your eCommerce store
Free forever plan available — no credit card required
Start Building