Table of Contents
Working with a top Shopify agency is an excellent strategy for business owners who are building or updating their online stores. These companies have expertise in how to increase your sales and grow your business with search engine optimization (SEO), enhanced customer experiences, and increased conversions.
The need for designers and developers who specialize in Shopify has grown rapidly since the platform was launched in 2006. In fact, 1.75 million merchants currently use the Shopify platform for their eCommerce.
If you are looking for Shopify experts in web design, web development, or marketing strategies, there are many options to choose from. The five listed below are some of the best Shopify development companies in California. Although their main offices are located on the West Coast, people from anywhere in the world can enlist their services to enhance their Shopify stores.
Realm
Realm, a Los Angeles Shopify designer has 10 years of experience. It's a full service digital agency Their experts can support e-commerce websites in everything from the initial Shopify store setup to developing a marketing strategy. Realm's portfolio reflects the high-quality designs they have developed for various companies over the years.
Two of the main services that Realm offers are theme and app development for Shopify sites. They have worked with companies in a wide range of industries, including skincare, jewelry, makeup, flowers, and clothing. Their design development is especially impressive in that it is always tailored to the voice and style of a particular brand.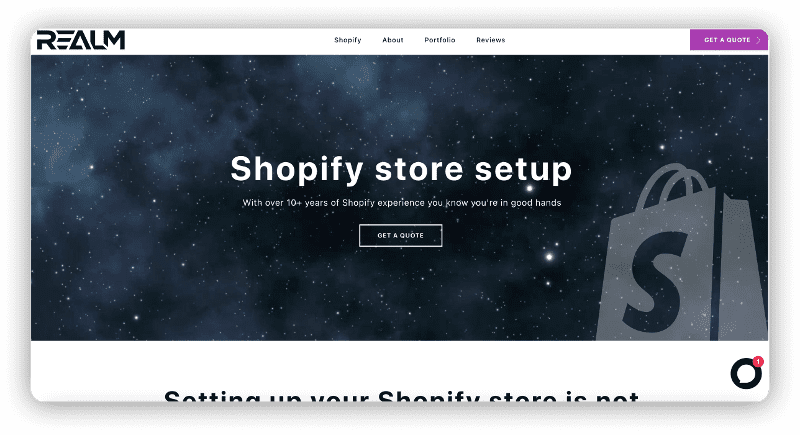 In addition to theme and app development, Realm also offers additional services:
Site redesign and upgrading
Shopify store migrations
Content writing
SEO
Digital marketing
Realm is open to working with clients from all over the globe, but many of their primary clients come from major US cities including Chicago, Los Angeles, New York, and San Diego.
ArcticGrey
Another popular Shopify development company in California is ArcticGrey. If you're starting your e-commerce business from scratch, ArcticGrey will assign your business a success manager who helps to plan, design, develop, and launch your site. After the launch, your manager will check in for two weeks to ensure that the site is operating as planned. It's definitely a Shopify expert California that has your back.
If you already have a Shopify or Shopify Plus store and want to enhance or upgrade it, ArcticGrey also has many services to offer for customization. These include:
Improved site speed
Conversion rate optimizations
Emergency site fixes
Landing page design and development
General tech support
ArcticGrey's customization system is based on purchasing bulk hours that can be used at any time to make upgrades or changes to your Shopify site. You can purchase these hours in quarterly, semi-annual, or annual packages, and they roll over from month to month.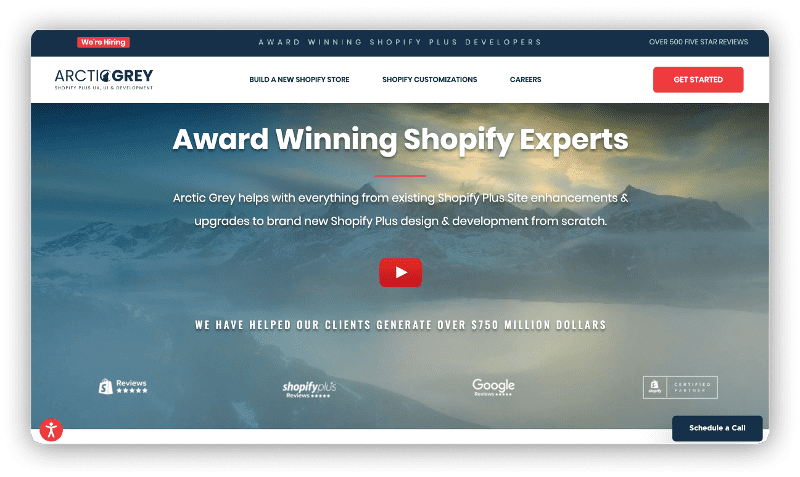 The benefit of bulk hours is that you can have immediate, on-demand access to experts when your site needs work. This helps you get the work done quickly so that your store consistently operates at its greatest potential.
This Shopify website design and development California agency is a solid bet.
P2H
The team at Los Angeles Shopify developer P2H includes a sizable list of experts in various aspects of web development, design, and consulting. They have over 500 employees to help with software design for your business. These include:
Business analysts
Developers
Designers
Project managers
Quality assurance engineers
P2H is a creative agency specializing in e-government solutions. This has allowed them to become particularly agile in adjusting to changing business needs and requirements. When developing software, they focus on using the most effective and proven methods for development while also maintaining scalability and flexibility.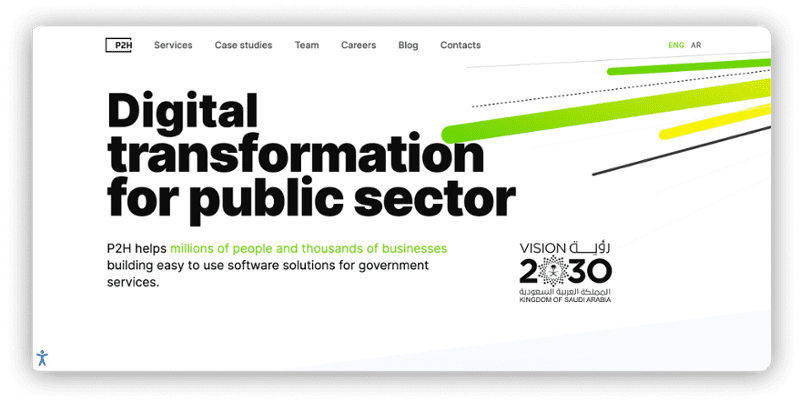 If your Shopify store or other online business requires frequent alterations and inherent adaptability, P2H may be a good match. However, they do not offer all the specific Shopify and Shopify Plus services available from some other agencies.
Sleepless Media
Team members for Sleepless Media, an e commerce development agency, are located around the country, but the company's headquarters are in the San Francisco Bay Area. They have worked with well-known brands including Levi's, Arlen Ness, and Alter Eco.
Although they also work with standard Shopify sites, Sleepless Media is a Shopify Plus partner. This means they are a digital agency that is trusted to specialize in features specific to the Plus platform:
They develop custom themes to make sure your site is original.
They assist with app integration so that third-party apps work seamlessly with your site.
They have expertise in using Shopify Scripts to increase conversions and repeat customers.
They can assist with multi-language and multi-currency offerings to enable your business to succeed internationally.
They offer bundling solutions, such as decision trees, questionnaires, and upselling steps, to improve the customer experience.
In addition to these features, Sleepless Media has experts who can help with branding, including logo and package design. They also offer content creation services so that your messaging is consistent and strong.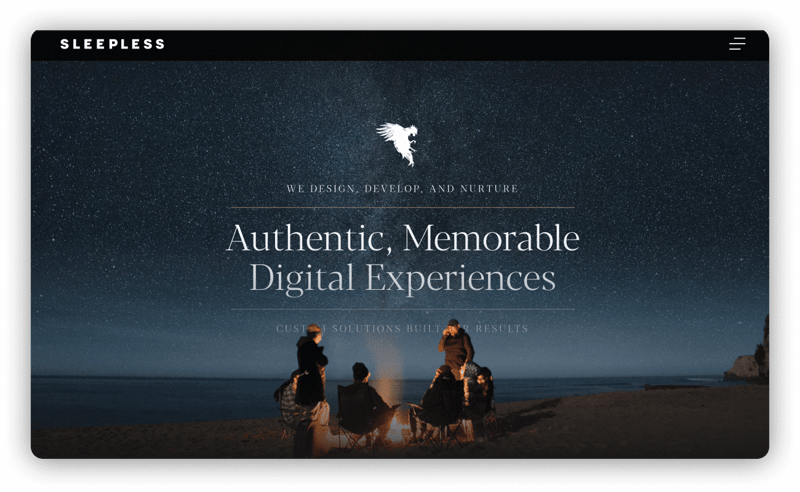 Fyresite
As a Shopify and Shopify Plus agency, Fyresite specializes in building modern mobile apps and websites. In particular, they work closely with businesses in specific industries, including:
Automotive
Toys and games
Fashion and accessories
Food and beverage
Business to business (B2B)
Sports and equipment
Fyresite has been in business for over 10 years, and they can develop Shopify apps for iOS and Android. Throughout the process, they provide a spec sheet that explains exactly what your app will look like and how it'll work. Fyresite's expertise is mobile app development, and it shows.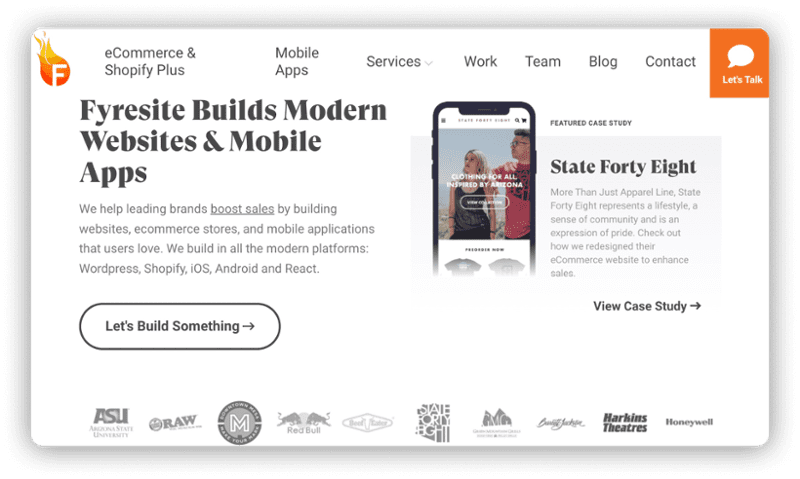 In addition to their expertise in app development, Fyresite also offers services in eCommerce development, web design and development, and user interface and design. They have a well-rounded list of services that can help optimize your Shopify site.
Growing your Shopify store involves privacy
Shopify agencies can help you to scale your business at a faster pace than might be possible otherwise. They can also offer input on design, content, and app development. Working with a strong digital agency can sharpen the image and voice of your brand and help you stand out from your competitors.
As you grow and improve your eCommerce site, keep in mind that even the most beautifully designed online store will fail if it doesn't meet certain requirements. First, it is critical to maintain Shopify ADA compliance by ensuring that your site is fully accessible. Failing to do so can lead to costly fines or lawsuits.
Likewise, you must protect the privacy of your customers and comply with all laws and regulations. Failed compliance risks the integrity, reputation, and financial success of your business. Fortunately, Enzuzo offers a free Shopify app that offers support when it comes to data protection and compliance.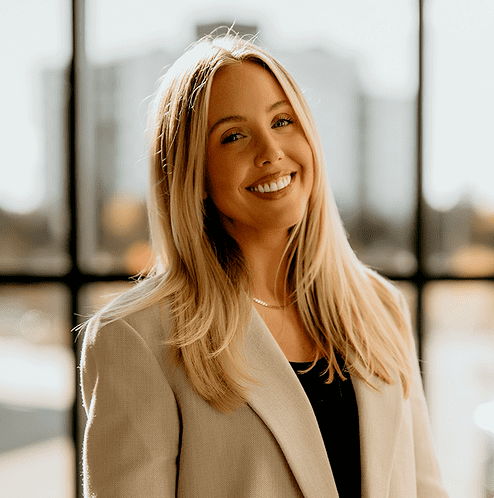 Paige Harris
Paige is the growth marketing lead at Enzuzo and host of The Living Lab podcast, providing insightful articles in the privacy space.