Table of Contents
OneTrust vs Vanta
The main difference between OneTrust and Vanta is that OneTrust offers a holistic platform for privacy, security, and governance while Vanta specializes more in security and risk assessments. The two platforms share much in common as trust management solutions, and both offer great ways to accomplish your compliance goals.
But which of the two comes out ahead in 2023? We compare these two options and how each one supports your business's goals.
What are OneTrust and Vanta?
Both OneTrust and Vanta are software-as-a-service (SaaS) solutions that help companies take charge of organizational compliance. Before we get into the nitty-gritty details, let's take a look at where each of these companies began.
OneTrust was launched in 2016 by CEO Kabir Barday, a former privacy attorney. Barday saw that emerging mandates like the European Union's General Data Protection Regulation (GDPR) would require companies to rethink the way they handle user data. Their team set out to create a comprehensive compliance solution to fill the gap.
Vanta was founded in 2018 to fill a growing need in compliance solutions—to provide continuous security that goes beyond point-in-time checks. Vanta's founder, Christina Cacioppo, started the company on the back of several high-profile data breaches. Their mission is to restore users' trust in businesses and help companies create the type of ongoing, ironclad data security that customers expect.
OneTrust Pros and Cons
OneTrust excels in its extensive range of security and compliance features, It attracts leading industry brands such as Deloitte, GVC Group, and World Bank Group because of its diverse array of modules. Its strength lies in its adaptability and capacity for customization. Unlike other platforms that often focus on only one or two core processes, OneTrust provides specialized modules for data governance, sustainability, ethics, and security assurance.
Noteworthy features include:
1. Privacy and Data Governance
OneTrust's leading service is its Privacy and Data Governance Cloud. Users love this module for its great features across data mapping, discovery, privacy impact reviews, and more.
2. ESG and Sustainability
OneTrust's Environment, Social, and Governance (ESG) Cloud is ideal for companies that want to get a handle on their green initiatives. The ESG Cloud makes it easy to support long-term change with simple metric analyses, progress tracking, and automated reports.
3. GRC and Security Assurance
OneTrust's GRC and Security Assurance Cloud boasts a comprehensive suite for third-party risk reviews, technology assessments, and audits. Users benefit from detailed security reviews that help them prepare for the unexpected, both in 2023 and beyond.
A recurring theme here is that OneTrust offers excellent, comprehensive feature sets backed by strong extensibility. These features help users personalize their OneTrust instance to their own needs, although companies pay a hefty price tag for the privilege.
Pros of OneTrust:
Many features, customizations, and options for enterprises
Forward-thinking solutions that can grow alongside your business
Notable extensibility with other platforms
Cons of OneTrust:
High costs for deployment and ongoing management
Lengthy contracts
High technical complexity; users must invest substantial effort into platform management
Overall Thoughts on OneTrust
OneTrust proves to be an excellent choice for companies that are willing to invest in the onboarding process. While OneTrust offers a comprehensive solution, it does come with certain trade-offs, including its high price and extended contract terms. Furthermore, a few users have noted that managing OneTrust can be a challenge, both in complexity and in a lack of user support post-purchase:
Despite mixed reviews, OneTrust stands as a go-to choice for medium to large enterprises that can dedicate both time and resources to the platform. It's important to remember that typical OneTrust contracts can exceed $50,000 and cost a company hundreds of thousands over the long term.
As companies contemplate a lasting partnership with OneTrust, they should conduct a thorough evaluation of their compliance requirements to make sure it aligns with their growth objectives.
🏆 Verdict: Strong choice for companies willing to pay a premium for having an all-in-one compliance platform at their fingertips
Vanta Pros and Cons
Vanta is a risk-management solution for companies of any size. Its tools help companies manage risk, validate their security measures, and purportedly automate as much as 90% of the workload associated with security and privacy frameworks.
Vanta prioritizes continuous security as one of its top selling points and aims to give companies more control—and visibility—into their compliance objectives.
1. Real-Time Monitoring
Vanta allows users to get real-time insight into their current security status through hourly assessments. Users can be notified instantly of any irregularities and leverage task-tracker integrations to manage any necessary corrections.
2. Holistic Risk Assessments
Vanta's risk assessments help companies gain a unified perspective across business assets, including employees, assets, vendors, and more. It's easy to access ready-made integrations or the Vanta API to fill in gaps and create a comprehensive risk profile with ease.
3. Streamlined Audits
As audits are a core part of compliance, Vanta offers tools to streamline audits and save valuable time because it eliminates back-and-forth communication. Vanta simplifies auditor selection and empowers them to conduct the entire audit within the Vanta ecosystem.
Pros of Vanta
Powerful features for security and risk management
Transparency in price and service options
Strong selection of supplementary resources to shape internal policies
Cons of Vanta
High costs for what the platform offers
Steep learning curve with a complex user interface
Challenging onboarding process that takes a "best practices" approach
Overall Thoughts on Vanta
Like comparable compliance solutions, Vanta does a good job with its core offering. Its core feature set is powerful, and better yet, isn't limited to high-value enterprise clients. Vanta offers options for startups to enterprises and everything in between.
In terms of drawbacks, users report that Vanta comes with high costs and a steep learning curve that make onboarding a challenge. Past customers note that standard implementations take a "best practices" approach that require in-house support to fine tune.
While some can optimize Vanta to their industries, others struggle with this obstacle:
Regardless, Vanta's forward-thinking approach to continuous monitoring is certainly a boon in 2023, and its steep learning curve is common among compliance solutions. For companies that want to gain true visibility into their risk profiles and compliance objectives, Vanta stands as a solid entry.
🏆 Verdict: Good choice for companies concerned about risk and for those that have the time to fine-tune it to their company's risk profile.
OneTrust vs Vanta: Who Wins in 2023?
Both OneTrust and Vanta are strong privacy options, but which one comes out ahead in 2023? Let's do a head-to-head comparison of the features most vital to a SaaS solution: UX, cost, features, and product roadmap.
UX & Onboarding
Many (though not all) compliance platforms struggle with usability. Both OneTrust and Vanta come up short here. Users on both sides report significant challenges in setting up and manage the platforms. Users can expect to spend substantial time with each provider's support team to get things up and running. As such, and especially when compared against our solution at Enzuzo, there's no clear winner here.
🏆 Winner on UX: Neither 🙅‍♂️
Features
Although Vanta's features for risk management and continuous monitoring are powerful indeed, readers familiar with compliance know that OneTrust's service suite is hard to top. Perhaps one of the biggest selling points of OneTrust is its diverse feature set, and in this area, the platform stands as a clear winner.
🏆 Winner on Features: OneTrust ✅
Pricing
Cost is another area where both platforms struggle. It's well known that OneTrust's varied feature set comes with high implementation costs, and as it turns out, users report the same for Vanta. In particular, some reviews note that Vanta is quite expensive for what you get. Entry-level plans start at $7,500/year. However, keep in mind that OneTrust's lengthy contractual obligations will extend a company's total investment in the platform as well. Because of these unfavorable contract terms, we're giving the point to Vanta.
🏆 Winner on Pricing: Vanta ✅
Product Roadmap
Future product releases are another area where OneTrust is hard to beat. While Vanta is a newer entry on the market with more room to grow, OneTrust's diverse line of solutions offers more room for a company to expand laterally at minimal cost. Due to the broad range of solutions they offer customers, OneTrust takes the win.
🏆 Winner on Product Roadmap: OneTrust ✅
OneTrust vs. Vanta: Is There a Better Option?
Both Vanta and OneTrust are powerful, useful tools for organizational compliance, and both have their place in the compliance landscape. OneTrust acts as an all-purpose approach while Vanta fills the niche of dedicated risk management and monitoring.
If you're still on the fence about the right data privacy partner, we'd like to show you why you should consider Enzuzo:
1. Robust Enterprise Features
Enzuzo's enterprise plan covers advanced needs, such as cookie consent management, compliance dashboards, data mapping, data governance, and other data privacy features. Enzuzo was recently picked by global conglomerate Lucy Group to power its international data privacy needs and it can more than hold its own against other data privacy companies.
2. Fast Onboarding and Friendly UX
Enzuzo was designed with a focus on speed, efficiency, and ease of installation. Its onboarding process is simple and can be installed in minutes with a few lines of Javascript. In other words, Enzuzo lets you spend less time deploying and more time setting up the core functions that save you time. Users report that this quick setup process is a platform highlight:
3. Affordable Pricing
There's no way around the high costs of Vanta and OneTrust. While they're powerful compliance solutions, their excessive price tags may make them unsuitable for many companies. Instead, consider that Enzuzo's essential Growth Plan for compliance solutions starts at just $29/month. Better yet, Enzuzo requires no long-term contracts or obligations. Users are free to cancel any time should their needs change.
4. Auto-Updating Privacy Policies and Legal Pages
Updating privacy policies and other legal documents is a hassle, which is why Enzuzo streamlines updates and page generation with an innovative automation tool. During our onboarding questionnaire, we ask clients a few simple questions that are fed into our generator. From there, the tool outputs personalized legal documents tailored to your company's exact specifications.
Combine this with Enzuzo's other great features, such as our cookie banner generator and privacy compliance scanner, and you'll see why we've become a trusted name in compliance management.
Learn more about how Enzuzo can assist with your compliance needs. Book 1-1 time with Mate Prgin, CEO👇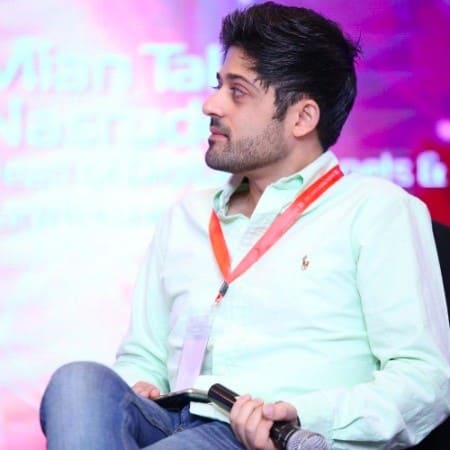 Osman Husain
Osman is the content lead at Enzuzo. He has a background in data privacy management via a two-year role at ExpressVPN and extensive freelance work with cybersecurity and blockchain companies. Osman also holds an MBA from the Toronto Metropolitan University.