Table of Contents
All of us know what it's like to click on a website and get a popup notice about cookies and privacy policies — but why do they exist? Companies that collect and use collect consumers' information have to do so in accordance with data privacy laws.
So why do you need to prioritize privacy compliance in 2023? Apart from the legal requirements involved in collecting data, data privacy is a hugely important factor in customer trust and loyalty.
Data privacy breaches can lead to expensive privacy fines and lawsuits — which no company wants to endure.
Read on to find out exactly what privacy compliance entails, why it is more important than ever, and how Enzuzo can help your company become privacy compliant.
What Is Privacy Compliance?
Privacy compliance is the act of implementing internal company procedures to store user data with care, safeguard against misuse and breaches, and conform with all data privacy regulatory standards such as the EU's GDPR, California's CCPA, and Canada's PIPEDA.
These laws outline specific standard operating procedures and processes that organizations must follow while collecting, managing, and sharing personal information gathered from users.
Privacy compliance essentially outlines how organizations can collect, process, and store personal information — regardless of their industry. Data privacy laws, which differ depending on geographical location, detail how companies can handle customers' personal data.
The process of becoming a privacy-compliant company involves setting up systems in accordance with the laws that protect the information of customers and getting their consent to use their information.
Privacy compliance is not only a legal requirement — it is also incredibly important for security. Breaches of data privacy can compromise company information and put customers at risk.

Is privacy compliance a legal requirement?
Yes — for the most part. According to the United Nations Conference on Trade and Development, 137 out of 194 countries have put in place legislation to secure the protection of data and privacy. While most countries have data compliance laws in place, these laws vary depending on the location. Based on where your business is and where your consumers are, you are subject to different data privacy regulations.
Some notable privacy compliance regulations include the General Data Protection Regulation (GDPR) for the EU, the California Consumer Privacy Act (CCPA) for residents of California, the Lei Geral de Proteção de Dados (LGPD) for Brazil, and the Personal Information Protection and Electronic Documents Act (PIPEDA) for Canada.

Other countries' data protection laws include the Act on the Protection of Personal Information (APPI) in Japan, the Protection of Personal Information (PoPI) in South Africa, and the Personal Information Protection Law (PIPL) in China.
Always make sure that you research and comply with the privacy legislation of where your business is based, as well as the privacy legislation of where your consumers are based.
Why is privacy compliance important?
Privacy compliance is important because it protects both your and your customers' information. But there are other reasons why being a privacy-compliant company is important these days.
One of the biggest reasons you should comply with privacy regulations is to avoid facing fines and lawsuits. Regulations in various countries' legislations require measures for preventing unauthorized data access to protect consumers' privacy — making privacy compliance a crucial part of business.
Lately, we've seen multiple examples of data breaches as a result of cybercrimes that led to huge costs for companies. And companies also received fines for non-compliance. For example, Meta was fined $1.3 billion USD for breaching privacy compliance regulations in the irregular manner with which they transferred personal information from the EU to the U.S.
At the very least, privacy is important to users of your website. Consumers want to trust that the websites and online stores they are using are protecting their information and not selling it to a third party. By ensuring that you are privacy compliant, you are putting your customers first.
Is Privacy Compliance Necessary?
Privacy compliance is vital because privacy laws are mandatory under several jurisdictions in the U.S., Canada, Europe, Australia, South Africa, and other countries.
They apply to your business even if it is not legally incorporated in these countries. If your website or mobile app is capturing data, processing payments, or delivering a service to any country with a data privacy law, we strongly recommend that you take privacy compliance very seriously.
Any negligence on this front can result in fines, a loss of reputation and customer trust, and more punitive measures.
Here are five reasons why privacy compliance is a necessity:
1. It's the Law
Data privacy laws are a real phenomenon. The GDPR mandates that all companies dealing with EU residents must provide a clear privacy policy that outlines how companies capture, manage, and store their data. Firms must also provide users the option to opt out of any data tracking, which is done through a cookie consent tool.
In the U.S., the California Privacy Regulation Act compels firms to offer users the chance to view their data and request that it be deleted, via a Data Subject Access Request. If you don't, you're non-compliant under state law. That's why privacy compliance is important.
2. It Maintains Users' Right To Privacy
According to an IBM survey, there's a strong consensus among the public that companies that collect personal information have to play the biggest role in articulating how that information is collected and stored.
53% of users in the same survey say that they will only do business with companies that handle data properly and won't expose them to cyberattacks.
This fundamental right to privacy is highly coveted worldwide, and complying with privacy laws ensures that you respect this right.
3. Privacy Compliance Prevents PR Disasters
Having a well-written privacy policy helps outline clearly what type of data is collected, stored, and shared. Any shady practices or grey areas will come back to hurt the companies engaging in this practice — no consumer wants to be bombarded with intrusive advertisements and spammy emails that they never signed up for.
Adhering to privacy compliance helps companies avoid negative publicity and loss of consumer trust.
Remember when 360 million MySpace accounts were compromised? And when Equifax admitted to exposing hundreds of millions of credit scores? Those are both examples of privacy breaches — if these companies took steps to limit the amount of information collected and had a crisis management plan, these PR disasters could have been avoided.
To avoid this happening to your brand, you must respect and follow international privacy laws and show your customers you are a trustworthy business.
4. Privacy Compliant Companies Have a Better Brand Image
Ever notice how often Apple touts its commitment to user privacy and safety? The company plasters it all over its advertising and marketing messages. While this is undoubtedly good for the end user, it's also a deliberate tactic by Apple to highlight how committed it is to data privacy.
And it's this specific marketing strategy that helps it win the trust of consumers. Apple is one of the most respected and lucrative brands in the world. Conversely, Android, its biggest competitor, suffers from a perception that it doesn't take privacy as seriously due to all the crippling data leaks it has suffered from.
Simply put, investing in privacy compliance has positive net benefits for your company. It portrays the image that you care about users and their security.
5. Privacy Compliance Can Prevent Data Breaches
A data breach is a security violation whereby sensitive information is stolen and misused. You'll lose customer trust if this happens, and recovering the stolen data could cost a lot.
For example, the biggest data breach fines show that large companies have been fined up to $5 billion USD for neglecting user privacy.
Privacy compliance requires you to have strong data security measures in place. By complying with data privacy laws, you can avoid data breaches and the damage they cause to your business. And even if a data breach occurs, strong privacy protocols can limit the amount of data lost and fines paid.
How to Become Compliant With Privacy Laws
We understand that the world of data privacy compliance is confusing and that the regulations themselves are hard to read. We've done the heavy lifting for you, so the first step is to generate and install three critical legal pages for your website:
These pages are the bare minimum when it comes to privacy compliance. However, you could take it a step further and include things like DSAR forms and a Subscription Services Agreement.
Enzuzo also offers a guided compliance tour, with personalized compliance suggestions for your business. Check it out below👇

Important Privacy Laws You Should Know
Here are three crucial privacy laws that all businesses should be familiar with:
This law empowers Californians by giving them the right to request that businesses delete or disclose their collected data. According to CCPA, Californians can also opt out of third-party data sales, meaning users can stop companies from collecting, reselling and using their information.
The purpose of the CCPA is to give consumers more control over their personal information. This includes data businesses collect about them while using their website, apps, or other technology.
The California Privacy Regulation Act (CPRA) was also launched recently, which gives more details on how this regulation will be enforced.
GDPR controls how different platforms, organizations and companies need to handle sensitive user data. This information could include anything from full names to email addresses to the physical location of users.
This law is applicable to all companies that have customers or website visitors from the European Union (EU), so it's important to make sure you are GDPR compliant.
Canada's federal data privacy law, known as the Personal Information Protection and Electronic Documents Act (PIPEDA), regulates the way private sector companies interact with the personal data of Canadians. It can be compared to the EU's GDPR.
The privacy legislation, which has been in effect since 2000, grants users new rights and controls over their personal information and imposes new obligations on compliant organizations. PIPEDA necessitates that private sector companies be more cautious in their handling of personal information and adhere to ten guiding principles. These principles address how personal data is collected, utilized, and disclosed to others.
Building a Privacy Compliance Program
A privacy compliance program is how well your organization has incorporated internal tooling and processes for data privacy. To achieve this, you must start out by understanding:
The data you capture (names, email addresses, phone numbers etc)
Where the data is stored and whether it is anonymized
Key security measures to keep it safe
Standard operating procedures in the case of a data breach or hack
How you communicate your privacy policy and terms of service to users
A privacy compliance program is a commitment to the best data privacy practices. It must take into account the considerations of users, regulatory requirements, and internal stakeholders.
Handling your user data is one of the key components of a privacy compliance program. This makes sure that you're adhering to regulatory requirements, protecting privacy, and storing the information efficiently.
Although privacy laws differ, there are general steps you can take toward privacy compliance.
Privacy compliance checklist:
Find out what data privacy laws apply to you.
Conduct a privacy risk assessment for your company.
Set up a privacy management system
Communicate with and obtain consent from customers.
Make a plan in case of a data breach.
How do you manage privacy compliance?
Managing privacy compliance is more than just implementing the necessary systems in accordance with the laws. It's also about maintaining and updating your site as laws change.
The best way to manage privacy compliance and keep your company fully compliant with regulations is to use privacy compliance software. Privacy management software, like Enzuzo, simplifies all the privacy management processes.
Without privacy compliance software, it can be extremely costly and time-consuming to build the privacy tools you need to protect customers. Not only do companies protect customer information (like we do at Enzuzo) by ensuring you are compliant even when regulations change, but they also automate the data privacy workflow, including privacy policies, cookie consent, and data requests.
Key Takeaways on Privacy Compliance
Privacy compliance has numerous benefits. It helps you avoid damaging fines, protects the customer's right to privacy, improves your brand image, helps you gain trust from customers, and gives you a competitive edge.
On the other hand, noncompliance only leads to trouble. You can face heavy fines and legal action against your company if you don't follow privacy laws. We urge you to take privacy compliance seriously since it's a requirement that's only going to be more important in the future.
How can Enzuzo help me with privacy compliance?
Enzuzo is obsessed with compliance for eCommerce businesses. Our powerful platform, which is ready to launch in minutes, is the fastest and easiest way to manage all elements of privacy compliance, and our team of experts is there to help you every step of the way.
Compliance for your store in just a few clicks — with Enzuzo, you can launch customized legal policies and cookie consent banners, and set up data request workflows. And the platform stays up to date on changing laws, ensuring you never fall behind on compliance!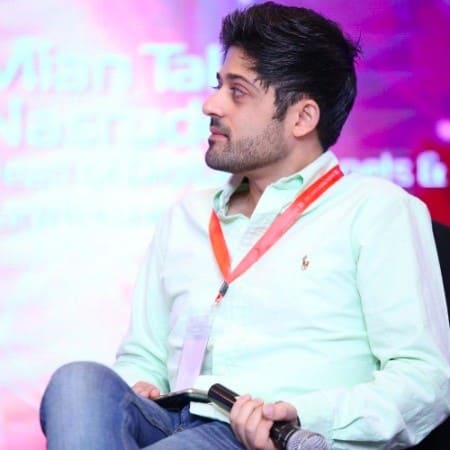 Osman Husain
Osman is the content lead at Enzuzo. He has a background in data privacy management via a two-year role at ExpressVPN and extensive freelance work with cybersecurity and blockchain companies. Osman also holds an MBA from the Toronto Metropolitan University.