Table of Contents
If you want to maximise ecommerce sales, it's vital that your store is safe and trusted! Here's our round-up of 10 apps that can help instantly...
Whatever stage of the e-commerce journey you find yourself at, one factor remains absolutely essential to success.
Customer confidence in your e-commerce store needs to be rock solid.
The experience of making an e-commerce purchase demands a significant degree of faith. We hand over highly personal financial information to a vendor we cannot see, for goods we cannot handle. And then? We wait for delivery – to see if our trust was wisely placed!
As merchants, it's our responsibility to provide a superlative safety experience. There's more than the success of our own store riding on this – we're representing the wider industry, and should be doing all we can to help grow consumer confidence in the experience of shopping online.
The good news? You don't need to do this on your own. A huge host of apps and integrations exist to help ensure that your store is safe, transparent and clearly communicating all the efforts that you've taken to ensure a great experience for each and every customer.
Here's our round up of 10 apps to install to boost the faith that users have in your store: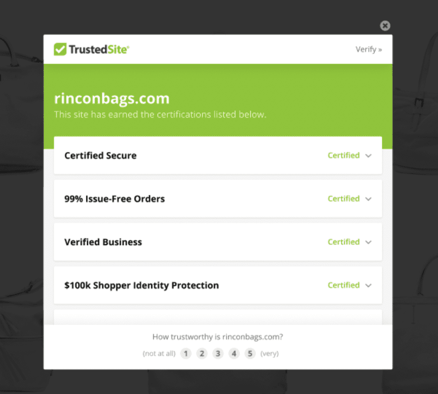 Ready To Grow Trust And Grow Sales?
While Shopify provides an amazing base from which to grow your ecommerce enterprise, its added functionality of supporting apps that can take your store to the next level. Each of these apps offers a real advantage when it comes to customer experience, with the potential to positively impact your sales right away. So, what are you waiting for? Start growing trust (and your bottom line) today, with a quick visit to the Shopify app store.
Read more: The Top Shopify Agencies in California