Is Wix or WordPress More User-Friendly?
Is Wix or WordPress More User-Friendly?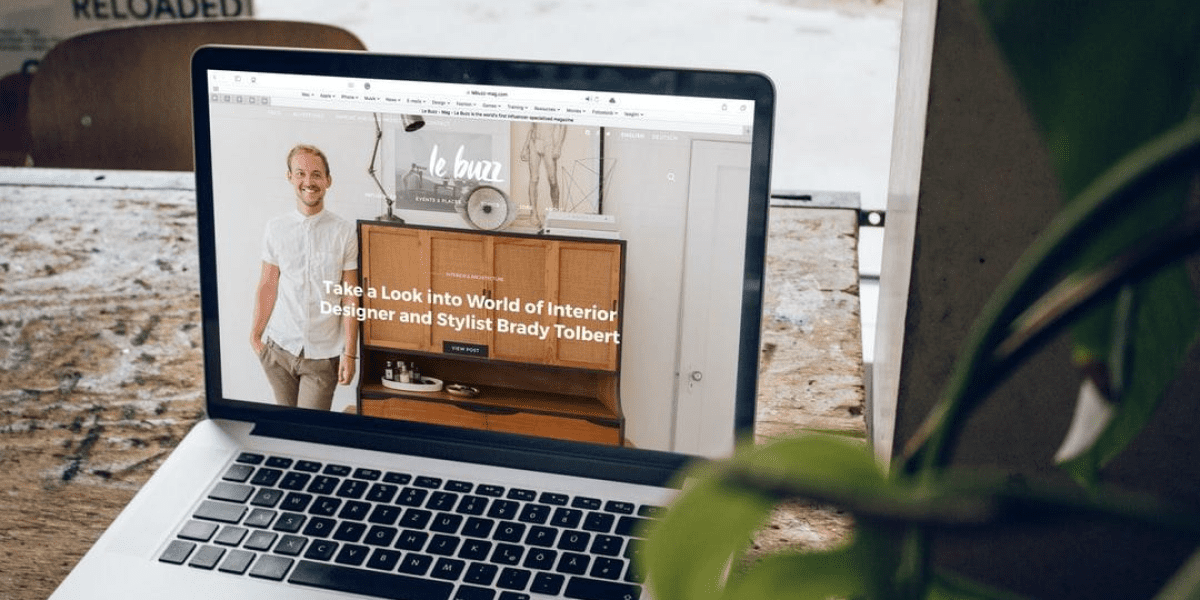 Table of Contents
When you're building a website, you begin with a long list of choices to make, the first and most important of which is what platform to use. Two of the website platform heavyweights, Wix and WordPress, are popular for their own distinct reasons, but you may be wondering, "Is Wix or WordPress more user-friendly?"
Finding a user-friendly platform to build your website is important because it allows you to create the best possible site in the shortest amount of time. By considering ease of use and other important factors that distinguish Wix from WordPress, you can make a more informed decision about which platform is most appropriate for your business.
Which Is Easier To Use?
Determining whether Wix or WordPress is easier to use is fairly straightforward. Simply put, Wix is a far more manageable platform for the majority of users. However, it's important to understand exactly why Wix is easier to use and whether that is enough of a reason to choose it over WordPress.
Wix
Wix has a reputation for being one of the easiest website builders on the market. You can quickly create an account to get started, and there is no need to install any software. As you build, you can complete all edits in your browser, and the system is extremely intuitive and accessible, particularly for first-time users.
The basic process of editing a page in Wix is nearly effortless. All you have to do is click on an element, and Wix will provide you with prompts, options, or instructions. Whether you need to crop an image, edit text, or change the color scheme, the editor tool in Wix is clearly organized and labeled.
There is also the option to use the Wix ADI tool, which generates homepage suggestions customized to your business and removes much of the initial decision-making about layout and content.
Adding features to your Wix website is also remarkably uncomplicated. You can search within the App Market for apps that meet your needs and install them with a single click. If you encounter any problems, the platform offers hosting and tech support to help keep things running properly.
WordPress
The level of difficulty in building a site on WordPress is affected by your experience. If you are comfortable with at least minimal coding, WordPress may not be intimidating and could be a good option to build a larger site. However, if you are not at all technology savvy, WordPress may become overwhelming, as it requires some degree of technical knowledge.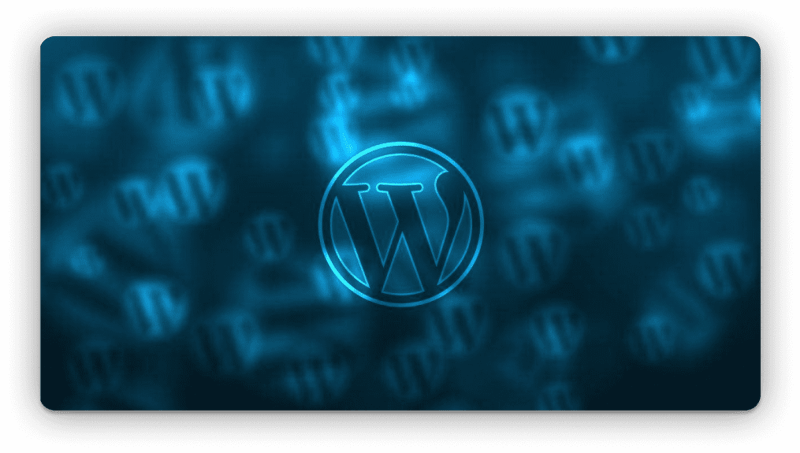 WordPress is known for its vast catalog of plugins and extensions. Unlike Wix apps, however, you are responsible for installing and implementing any plugins that you want to add to your site.
This can lead to technical issues that you will need to fix on your own. WordPress is an open-source platform and does not have integrated hosting or technical support. This means that you will be responsible for troubleshooting problems and finding a web host for your site.
Why User-Friendly Websites Are Important to Businesses
Building a business website is usually part of a broader marketing and outreach campaign. Choosing a user-friendly website platform saves you time and effort, which means that you can spend more energy in other areas of your business. There are user-friendly aspects of both WordPress and Wix that can make building your website more efficient.
User-Friendly WordPress Plugins
WordPress was primarily designed as a vehicle for blogging, but it has since expanded to become an excellent platform for eCommerce, portfolios, and other types of websites. With thousands of plugins available, WordPress is extremely customizable, making it a great choice for a business that has a very specific design in mind.
While WordPress is inherently less user-friendly than Wix, there are plugins available that simplify the process of building a website. Some even enable you to build a WordPress website without doing any coding, which is generally one of the greatest deterrents to using the platform, particularly for people who have limited experience in web design.
Some of the most popular WordPress plugins include:
HubSpot
iThemes Security
Jetpack
Yoast SEO
WPForms
WooCommerce
WP-Optimize
This is only a tiny sampling of the plugins available. Furthermore, if you're unable to find a plugin that serves the proper function, you can hire a developer to create one for you and install it on your website.

User-Friendly Wix Features
The Wix system allows you to build your website with an industry-specific template as the foundation. In other words, if you are using the site for online jewelry sales, Wix has customizable templates that are tailored to that kind of business. In addition to templates, there are a number of other features that make the platform especially easy to use.
The Wix editor is drag-and-drop, which makes it painless to change and insert sections and elements. While WordPress is built on plugins, the Wix ADI (artificial design intelligence) tool allows you to build a site in a few minutes based on your responses to basic questions. As a result, Wix is significantly faster to set up than a WordPress site.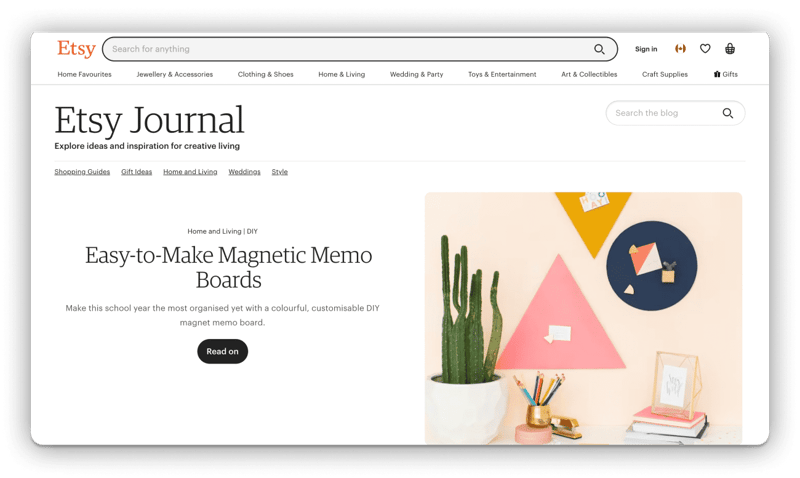 For additional functionality, you can also make use of the Wix App Market and its variety of free and paid apps. Like WordPress plugins, Wix apps allow you to expand the features within your site. There are apps available for a wide array of tasks, including:
Blogging
Booking clients
Displaying image galleries
Business invoicing
Chatting with customers
Some of these apps are developed specifically by Wix, while others are produced by unofficial developers. Keep in mind, however, that although Wix Velo makes it possible to add JavaScript and APIs (application programming interfaces), you cannot install any apps that are not found in the Wix App Market. This limitation includes custom-built apps from developers that you hire.
Other Points of Comparison Between Wix and WordPress
Having a user-friendly website platform isn't the only thing to take into consideration. There are several other important areas to compare between Wix and WordPress.
Wix vs. WordPress Design & Customization
It's important to get the design of your website just right. It should reflect the tone and voice of your business, and it should not be generic or forgettable. Both WordPress and Wix have strong options when it comes to building an attractive, brand-specific website.
WordPress
As a whole, WordPress offers far more flexibility to customize your website. The block editor system allows you to personalize essentially every aspect of every page on your site.
However, this level of customization requires a certain degree of knowledge about coding. If you are familiar with CSS and HTML, or if you are willing to learn from online tutorials, WordPress makes it possible for you to have full control.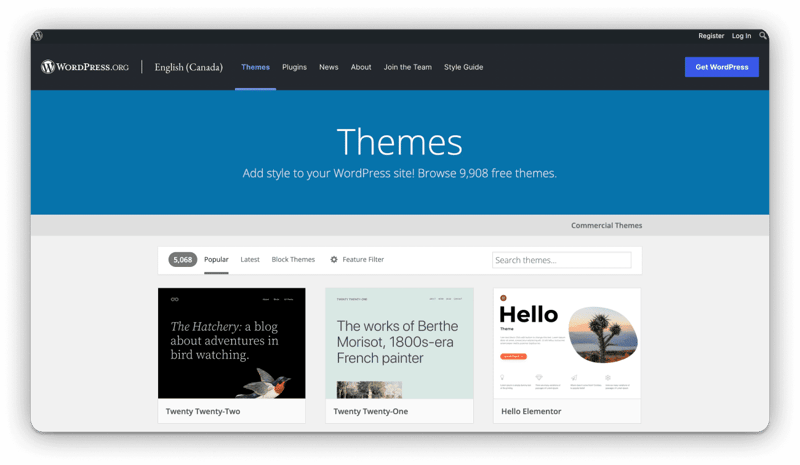 There are also thousands of WordPress themes available online, both free and paid. Be cautious when choosing free WordPress themes, as they may not function properly or could contain malware.
Wix
When you create a website on Wix, you will begin with one of nearly 1,000 pre-existing templates that you can then customize with different color schemes, fonts, images, and layouts.
While you do not have the same level of control as in WordPress, you can still make a highly personalized site without having to do any coding. Wix also automatically generates a version of the site that is optimized for mobile devices, which you can customize as needed.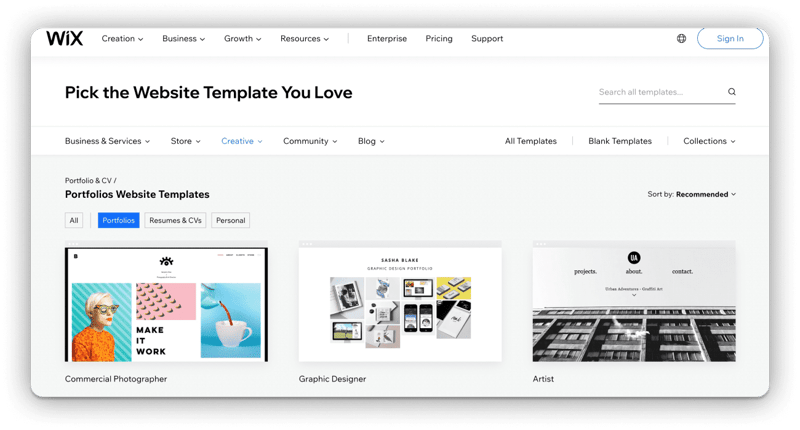 Despite these opportunities for customization on Wix, there are limitations to the changes that can be made. For example, you must begin with a Wix template, which means that you cannot build a site entirely from scratch.
Wix vs. WordPress Functionality
Both WordPress and Wix allow you to build high-performance websites that function smoothly. There are, however, some potential differences in the site performance based on the platform you choose.
Wix sites sometimes load more slowly, particularly if they have a lot of images, which can affect the customer experience and harm search engine optimization (SEO). There are also other specific limits on what you can do with Wix, including the lack of ability to sell items using other currencies or create a complex navigation system for a large store.
In contrast, the limitations that exist with Wix are not a problem on WordPress because you can add plugins to accomplish almost anything. Load times through WordPress are also generally faster, but there are sometimes issues with WordPress plugins that can affect website performance.
The specific function of your site can also help determine which platform is the better choice:
Blogging: When choosing between Wix or WordPress for blogs, keep in mind that Wix is easier to use and customize, while WordPress has more features available and offers a greater level of control over your layout.
eCommerce: Large businesses with many products may be better served by WordPress, while smaller businesses can potentially save time and money by using Wix.
Portfolios: Users who want to use Wix or WordPress for portfolios can do so easily, but Wix is generally the easier and more efficient option unless you are experienced in web design.
Remember that nearly any kind of functional website can be successfully built on either Wix or WordPress. The primary difference lies not in the platform but rather in the goals and structure of your business.
Wix vs. WordPress SEO
Optimizing your website so that it ranks in web searches is vital to the success of your business's digital presence. Fortunately, WordPress and Wix can help you with SEO. It's important to note, however, that the free Wix plan does not include a custom domain, which can make it far more difficult to rank in search engines.
Wix and WordPress have apps and plugins, respectively, that enhance your website's optimization. The Wix SEO Wiz, for example, is useful for beginners who are unfamiliar with SEO.
Wix vs. WordPress Pricing
Your budget may ultimately determine whether you use Wix or WordPress as the platform for your website, and there are significant differences in the costs.
Wix has a range of prices for different types of plans. The most affordable ones are good for professional sites or portfolios, while businesses that specialize in eCommerce can choose a more expensive plan that allows for online sales through the site.
The apps within the Wix App Market may also add costs to your site. Although there are many free apps available, others require that you pay a fee.
WordPress is technically a free platform, but you will need to pay for hosting. Depending on what hosting service you select, you may be able to build and maintain a site for only a few dollars a month. However, keep in mind that the vast majority of the functionality of WordPress sites comes from plugins.
The cost of plugins varies dramatically depending on the complexity of the features. You might spend tens, hundreds, or even thousands of dollars for a single plugin. You may also choose to pay for a theme, which would be an additional expense.
Build a Better Website With Wix or WordPress
In the world of website design, it's easy to get overwhelmed by the number of options available. You could spend hours debating the advantages of Wix vs. WordPress vs. Squarespace and other platforms. You might also delay building your website for days as you research different features of Wix or WordPress on Reddit. Ultimately, the platform you choose is entirely dependent on the needs of your business.
For larger businesses or tech-savvy website builders, WordPress may be a better option. On the other hand, Wix is undeniably an easier platform to use for website building and one of the best website builders for small businesses that want to save time and effort but still create an attractive and effective website.
No matter how or where you build your site, it's vital that it complies with privacy regulations and protects customer data. Enzuzo's Wix privacy policy generator can help you create a custom-made policy that keeps customers informed about how you use, process, and protect their data.