Table of Contents
The main difference between OneTrust and Ketch is that OneTrust offers services beyond traditional data privacy compliance management, such as its sustainability and ESG initiatives. Ketch is a traditional data privacy solution that focuses on data footprint and governance.
In this article, we'll review similarities between OneTrust and Ketch and also highlight what business types are best suited for each solution. Finally, we'll outline an alternative if neither one is a good fit for your needs.
What are OneTrust and Ketch?
Both services help companies achieve compliance with key mandates such as the California Consumer Privacy Act (CCPA), the Personal Information Protection and Electronic Documents Act (PIPEDA), and the General Data Protection Regulation (GDPR) to name a few.
OneTrust was founded in 2016 by CEO Kabir Barday. After witnessing businesses struggle to meet data compliance requirements after GDPR was released by the European Union, he wanted to create a solution that could meet those needs.
Ketch is a younger company that was founded in 2020 by CEO and co-founder, Tom Chavez. The other co-founder is Anant Tanted — although there's also a board that also oversees major decisions for the firm that's headquartered in San Francisco. Similar to OneTrust, Ketch's main service offerings include data privacy compliance but also extends into AI governance and risk assessment.
OneTrust Pros and Cons
OneTrust is known for its presence in the data privacy compliance market. It's a well-known enterprise solutions provider but with the pricing and contracts to boot. Here are some of its best known features:
1. Privacy and Data Management
OneTrust boasts real-time views and accessibility for any data currently captured in-house or shared with third-party vendors.
2. Security Management and Analysis
OneTrust provides access to essential security integrations like ALTR, Black Kite, Box, and Broadcom. Some of these solutions also serve as vetting software so that you can mitigate risks by reviewing third-party services to ensure they don't leak data.
3. ESG and Sustainability
Environmental, Social, and Governance (ESG) is a feature that is increasingly central to many businesses' ethos. OneTrust's ESG initiatives can provide accountability and support for ESG goals, such as accreditation by a third-party for those hoping to achieve B Corp status.


Pros of OneTrust:
Powerful feature set for large to mid-sized companies
Long-term strategized offerings with scalability at the forefront
Forward-thinking product roadmap
Cons of OneTrust:
High cost plans with awkward pricing structure
Long-term contracts
Complex UI and steep learning curve
Unresponsive and inconsistent customer support
Overall Thoughts on OneTrust
OneTrust has many features suited for large and enterprise businesses. However, it's a costly and complicated solution that doesn't offer month-to-month contracts. There are concerns about after-sales support, too. It's a great choice for those with large compliance budgets, but the cost of onboarding and training can be unpalatable for some.
Ketch Pros and Cons
Ketch is a 360 solution that prioritizes data management and privacy compliance.
Clients can choose between three plans with tiered features depending on the business' size and budget. This includes Ketch Free, Ketch Enterprise, and Ketch for Developers. Ketch Free is best for beginners or brands with limited budgets. Meanwhile, Ketch Enterprise supports scalability and Ketch for Developers is ideal for brands that want a truly customized solution.
Here are some of its standout features:
1. Customer Consent & Accessibility
Ketch's main service offering is consent management software centered around cookie compliance. This is available at all plan levels and includes creating customizable cookie and disclosure templates, managing consent and preferences, and delivering on data subject rights.
2. DSAR and Data Discovery, Classification and Stewardship
For enterprise and developer plans, Ketch takes things a step further by assisting in managing data subject access requests (DSAR) along with automated data discovery and classification. Additionally, data stewardship is included to support better data handling and risk assessment processes.
3. AI Oversight and Compliance
AI oversight is one area where Ketch goes head to head with OneTrust. This tool gives clients the ability to create data sharing parameters to limit what AI models can access.
Pros of Ketch:
Full cookie compliance support and management
DSAR support with data classification and automated data discovery solutions
API support
AI solutions to protect data from unauthorized access or use
Cons of Ketch:
Lack of transparent pricing without attending an exploratory call
Slow onboarding process that requires one domain at a time for intake
Clunky UX often creates steeper learning curve
Overall Thoughts on Ketch
Ketch is a decent platform for mid-market and enterprise companies that need a privacy compliance platform. However, it takes a bit of effort to integrate with local systems and may require additional customization. Hence, it may be less suited for companies without in-house expertise and smaller compliance budgets.
OneTrust vs Ketch: Who Wins in 2023?
Let's break it down into specific review points.
UX & Onboarding
Both OneTrust and Ketch struggle here since both firms have a reputation for a poor UX. In particular, OneTrust reviewers often point to a troublesome interface that isn't the easiest to adapt to. Conversely, Ketch's intake system requires that you only onboard one domain at a time which is a frustrating experience.
🏆 Winner on UX and Onboarding: Tie
Features
Both companies have competitive enterprise offerings. Ketch includes DSAR forms, API integrations, and even AI safeguards. Meanwhile, OneTrust goes beyond data privacy by targeting accountability and sustainability initiatives. By virtue of the sheer number of features alone, we're going to give this to OneTrust.
🏆 Winner on Features: OneTrust
Pricing
OneTrust's pricing is opaque and customized differently for each business. It does not have a free plan. While Ketch hides its pricing too, we're going to give it this round on the basis of it being cheaper than OneTrust.
🏆 Winner on Pricing: Ketch
Product Roadmap
Both OneTrust and Ketch have attractive product offerings but slightly different product roadmaps. OneTrust is gearing itself for business that handle massive volumes of data, integrate with multiple third-party data processors, or tackle more lofty goals like ESG and sustainability.
Ketch is solely focused on data privacy, but is thinking long-term with their AI safeguards inclusion. While it's clear Ketch is better for beginners, the robust offerings between the two competitors puts this category winner as a tie.
🏆 Winner on Product Roadmap: Tie
OneTrust vs Ketch: Try Enzuzo Instead
If you're still on the fence about what data privacy partner to pick, we recommend Enzuzo. Here's why:
1. Robust Enterprise Features, Competitively Priced
Enzuzo is able to hold its own for all things data privacy compliance. Its enterprise package includes most of the same features offered by OneTrust and Ketch, including data mapping, privacy impact assessments, data governance, vendor risk management, and more. And all said features are priced at a discount to both OneTrust and Ketch, without long-term contracts.
2. Low-Code Solution With Fantastic UX
Enzuzo is designed to be a plug and play solution that's quick to set up and easy to onboard. All that's required is a few lines of Javascript for core legal workflows to start populating on your site. Many of its reviews point to how easy and seamless it is to get started.
3. Auto-Updating Policies
Enzuzo's legal pages such as privacy policies, cookie notices, and terms of service agreements aren't generated from a template. They're customized to your business and countries where you operate. What's more, each legal page updates automatically as legal regulations change. It's a true set and forget system that saves thousands of dollars on expensive lawyers.
4. Flexible and Transparent Pricing
Enzuzo believes in transparent pricing so that you know exactly what you're spending — and what you'll get for that price.
Likewise, you can take advantage of either monthly or annual plans to better work within your budget no matter whether you're a small business, agency or an enterprise client.
Learn more about how Enzuzo can assist with your compliance needs. Book 1-1 time with our CEO👇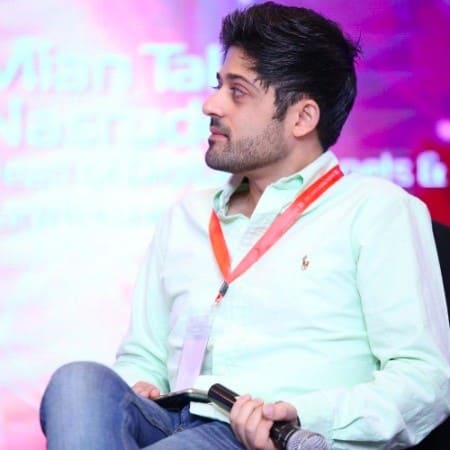 Osman Husain
Osman is the content lead at Enzuzo. He has a background in data privacy management via a two-year role at ExpressVPN and extensive freelance work with cybersecurity and blockchain companies. Osman also holds an MBA from the Toronto Metropolitan University.