Table of Contents
Top Ketch Alternatives and Competitors
Ketch is a powerful player in the compliance and data privacy industry. As a programmatic privacy and AI data governance platform, Ketch offers a number of features for the modern enterprise customer.
But Ketch is expensive, technical, and locks you into large contracts. Folks evaluating Ketch for their data privacy needs or looking for alternatives to Ketch may want a simpler solution. In this article, we'll discuss our list of the top Ketch alternatives and competitors — companies that offer similar features at a better price without compromising on the core tenets of data privacy.
Our research is based on additional factors such as convenience, technical complexity, features, ease of use, and integrations.
Let's dive in:
1. Enzuzo (Our Top Ketch Alternative)
Enzuzo offers an array of data privacy compliance features including must-haves like cookie consent management tools, auto-updating privacy policies, DSAR forms, terms of service agreements, and much more.
It's also able to handle requests around data mapping, data management, and data governance for enterprise customers.
Enzuzo is battle-tested to be compliant with GDPR, Quebec Law 25, CCPA, LGPD, and a host of other data privacy laws around the world. Let's show you why we maintain that it's the best alternative to Ketch.
Customization and Styling Options
Some Ketch reviews point to how it's difficult to customize the cookie banner and consent manager to meet brand guidelines. That can be a concern for high-end stores and SaaS companies that invest in conversion optimization across their website.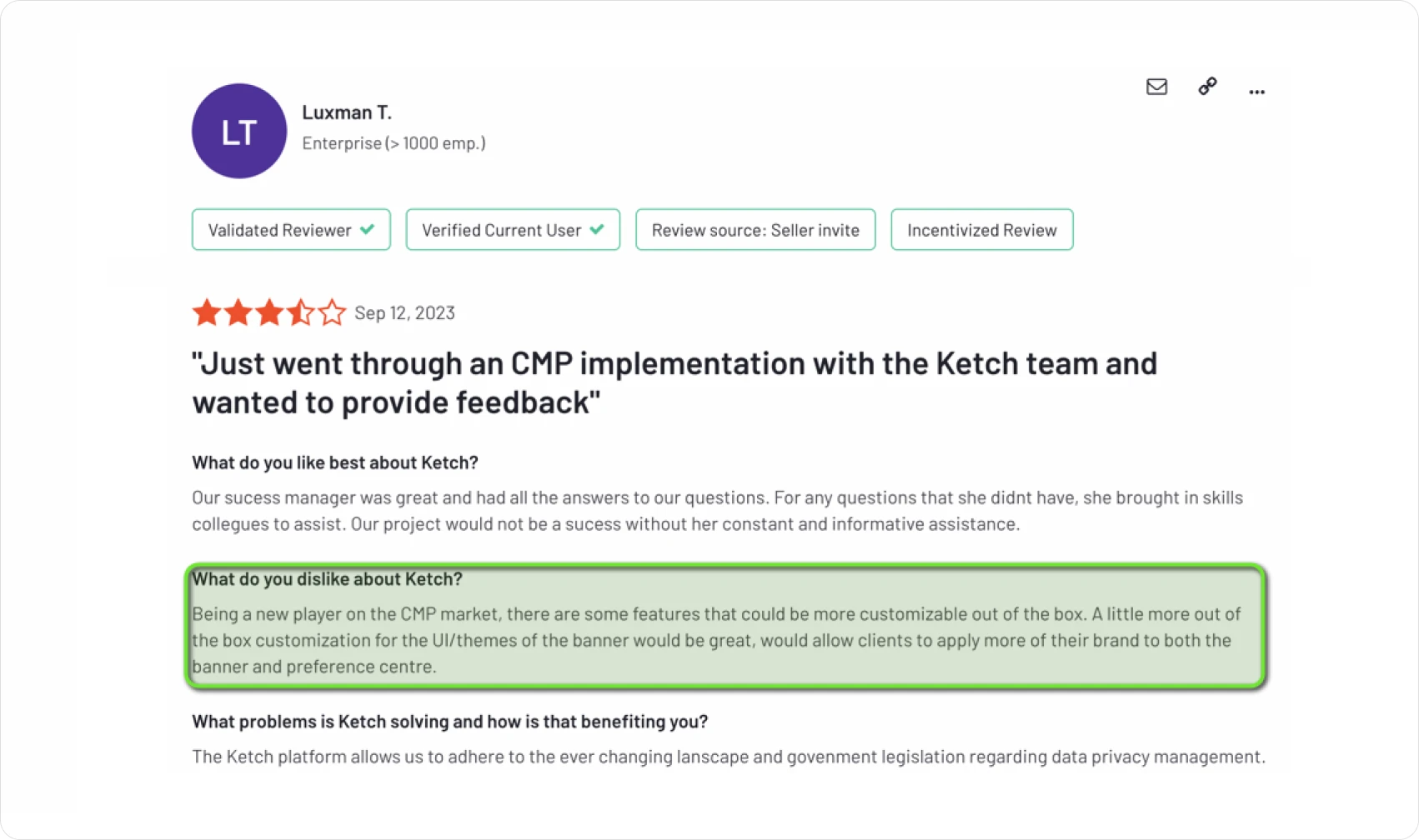 Enzuzo's cookie manager can be customized to meet the requirements of individual brands, and slots in perfectly with your brand guidelines. Visitors won't notice that the preference manager is a different color or has contrasting fonts with the rest of the website copy — everything about Enzuzo can be tailored to meet your specific requirements.
Built-In Cookie Scanner
Ketch doesn't automatically scan your website for cookies and requires an engineering team to manually update them inside the consent tool.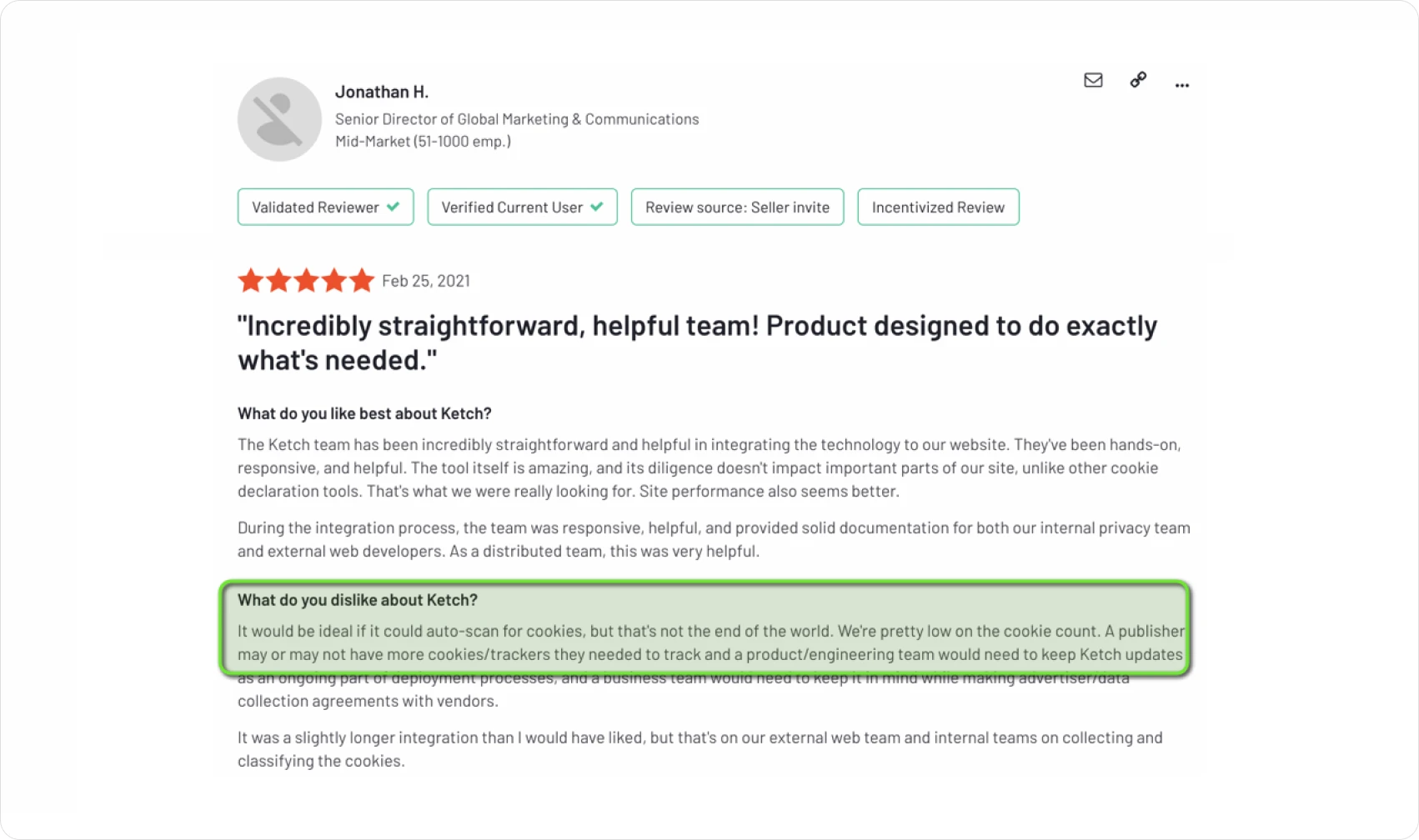 Enzuzo does not need manual updates to its cookie consent tool and is able to detect cookies automatically.
Pricing
Ketch does not list pricing for its enterprise plan, but contracts typically run in the several hundred dollars a month range. This includes cookie consent management, DSAR (Data Subject Access Request) forms, dedicated customer support, and more.
On the other hand, Enzuzo offers a transparent pricing structure designed to cater to businesses of all sizes. Starting with the Growth plan, which is attractively priced at just $29 per month, Enzuzo provides essential components such as privacy policies, DSAR forms, terms of service agreements, and multi-language support.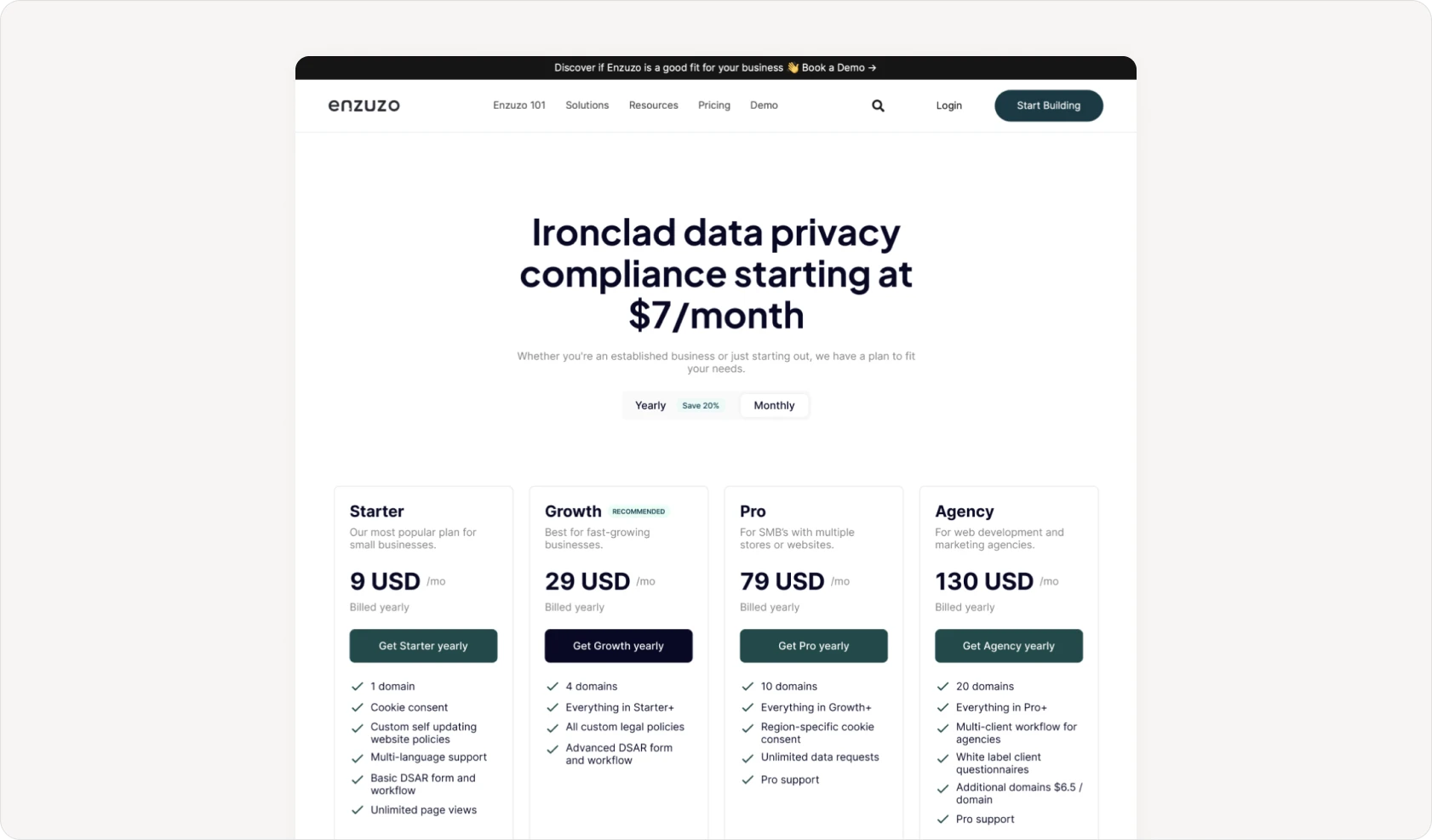 Should your requirements evolve, the Pro plan, priced at $79 per month, not only enhances your compliance capabilities but also unlocks region-specific cookie consent management and support for up to 10 domains. One noteworthy aspect of Enzuzo's offering is the flexibility it affords its clients—you can cancel your subscription at any time, without the burden of long-term contracts or prohibitive cancellation fees.
Features
Ketch is squarely focused on large enterprises, with the compliance budgets and personnel to match. For companies looking for a more affordable solution, Enzuzo is able to deliver on all fronts.
The Ketch enterprise plan includes:
Consent management & DSAR workflows
Data retention
Data remediation
Data discovery and classification
Enzuzo is able to cater to advanced enterprise needs including all of the above and more at a steep discount to Ketch.
Ease of Onboarding and Customer Support
Enzuzo is designed to be a lightweight tool that can be set up with a few lines of Javascript. It doesn't impact your website's core web vitals, SEO scores, or speed. Plenty of its reviews have pointed to how the customer support is friendly and that the app can be set up in minutes.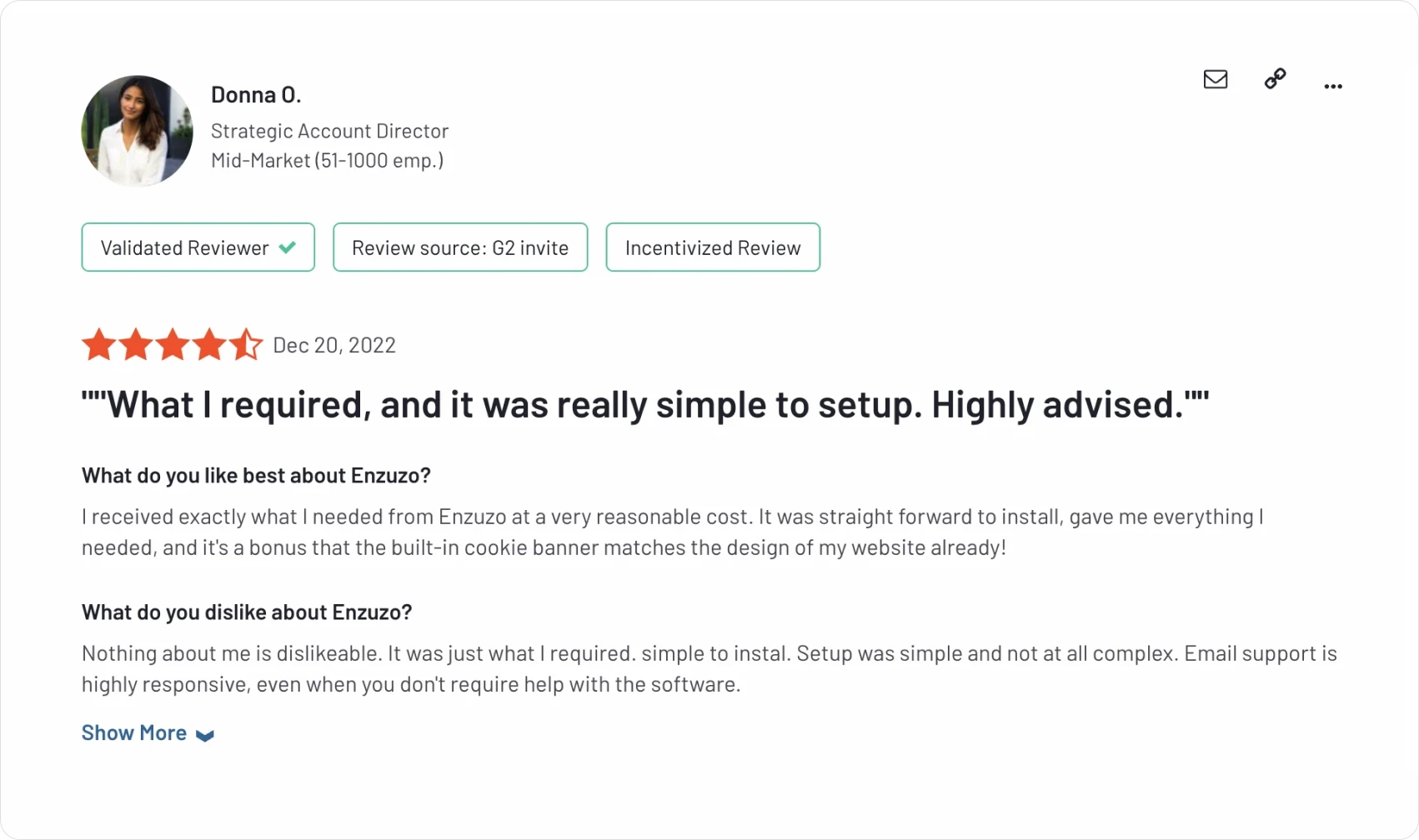 Overall Thoughts
Both Enzuzo and Ketch offer distinctive compliance solutions, with a robust product and plenty of satisfied customers. Ketch, however, is focused mostly on the upper end of the compliance market which may not be suited to companies looking for a better return on their investment.
For those seeking an economical yet effective compliance solution encompassing GDPR, Quebec Law 25, CCPA, and features like data mapping and data remediation, we reaffirm our stance that Enzuzo ranks as the premier alternative to Ketch.
Noteworthy is Enzuzo's commitment to flexibility, with no binding long-term contracts, complimentary onboarding, and a priority-driven approach to customer support. Moreover, Enzuzo seamlessly ensures compliance with various data privacy regulations right from the outset.
Make the smart choice by opting for Enzuzo—a compliance solution that not only aligns with your budgetary concerns but also delivers comprehensive, hassle-free compliance support.
Learn more about how Enzuzo can assist with your compliance needs. Book 1-1 time with Mate Prgin, CEO👇

2. Osano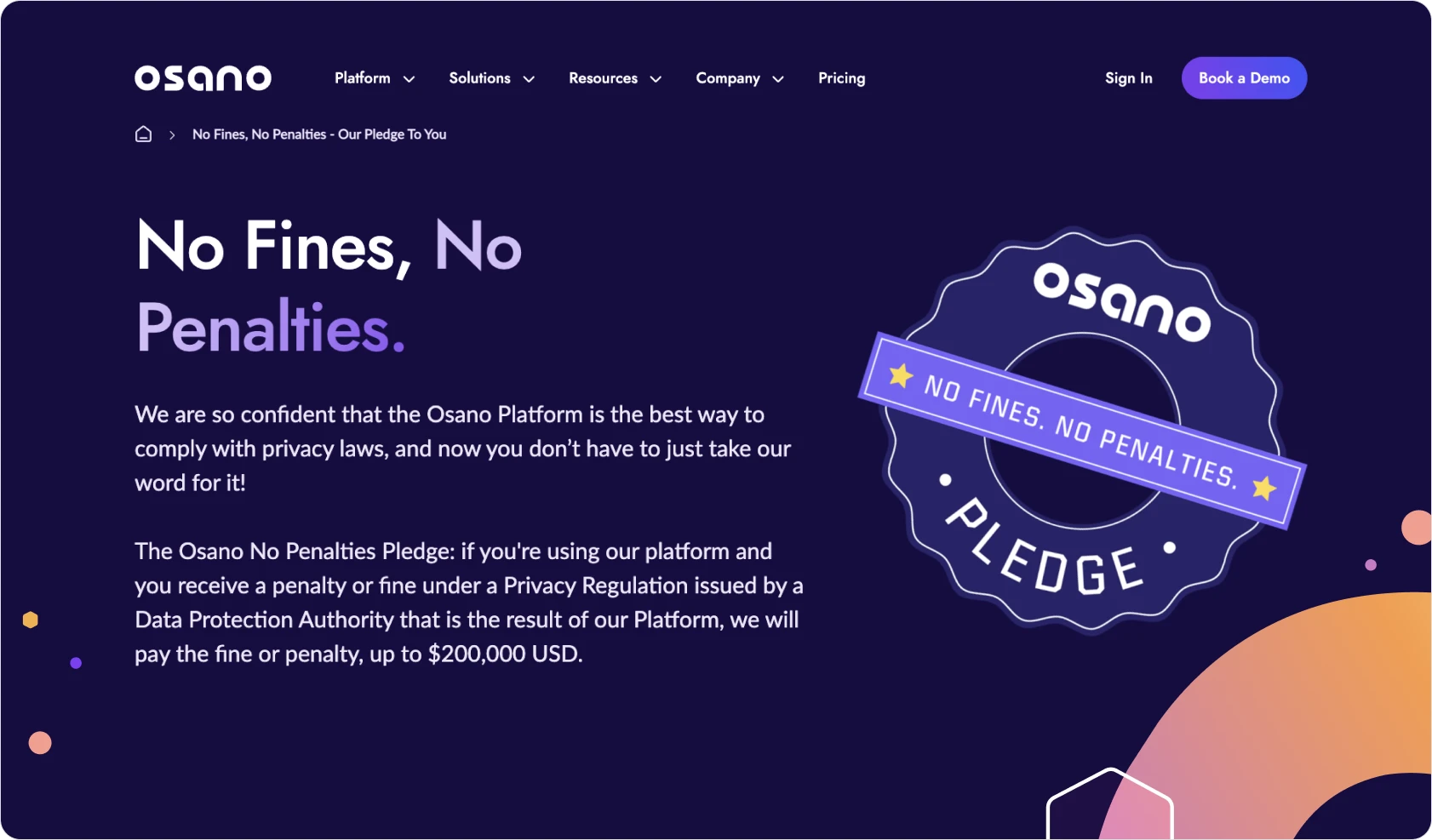 Pros of Osano:
Reliable platform, with a track record in data privacy
Lots of enterprise features
Good UX
Cons of Osano:
Expensive for value-added features
Limits on website traffic
Missing features like privacy policies and
3. OneTrust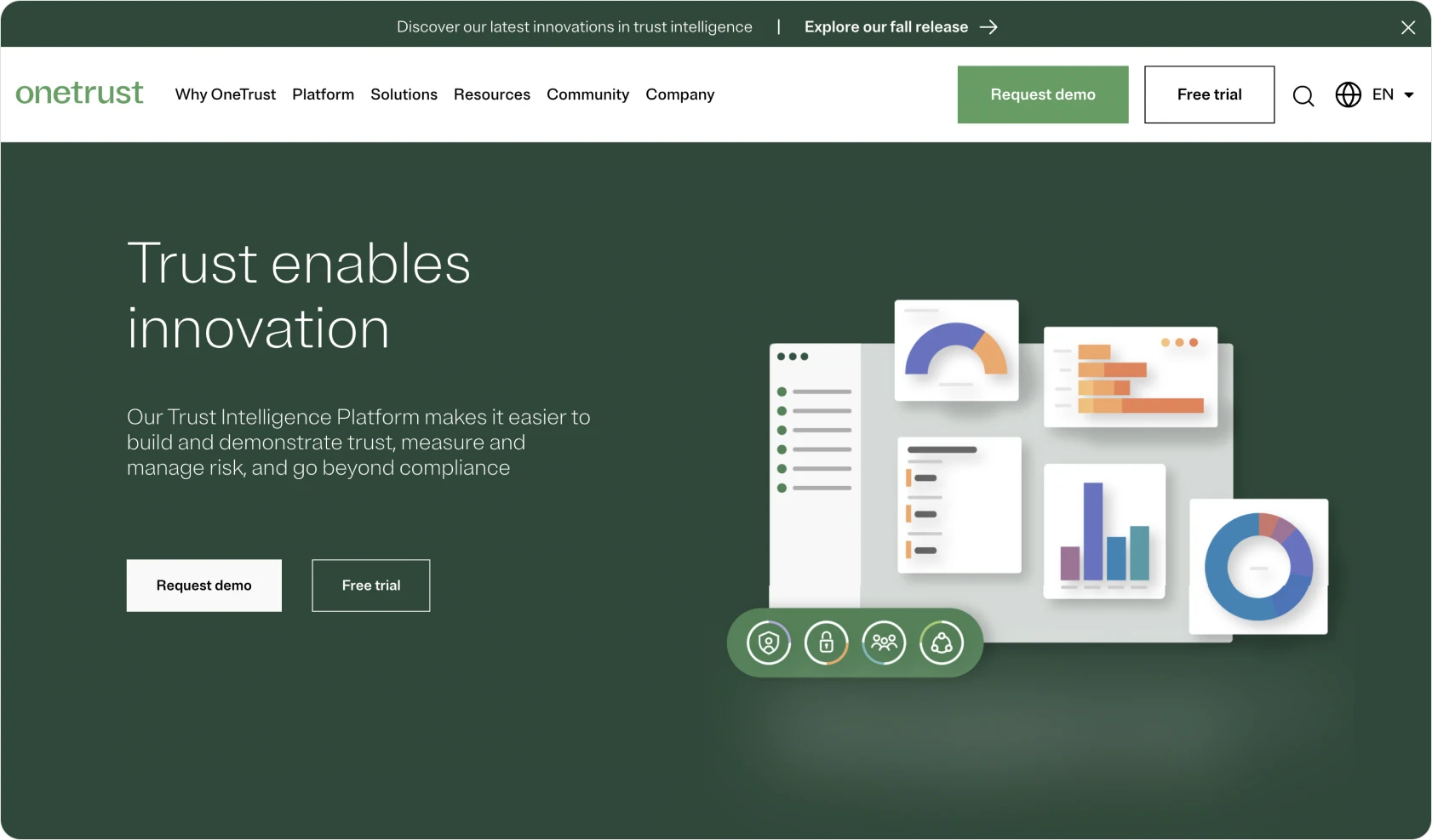 Pros of OneTrust:
Feature-rich platform
Trusted by enterprises
Robust product roadmap
Cons of OneTrust:
Difficult and complex to set up
Very expensive for what it offers with little onboarding help
Poor after sales support
4. Didomi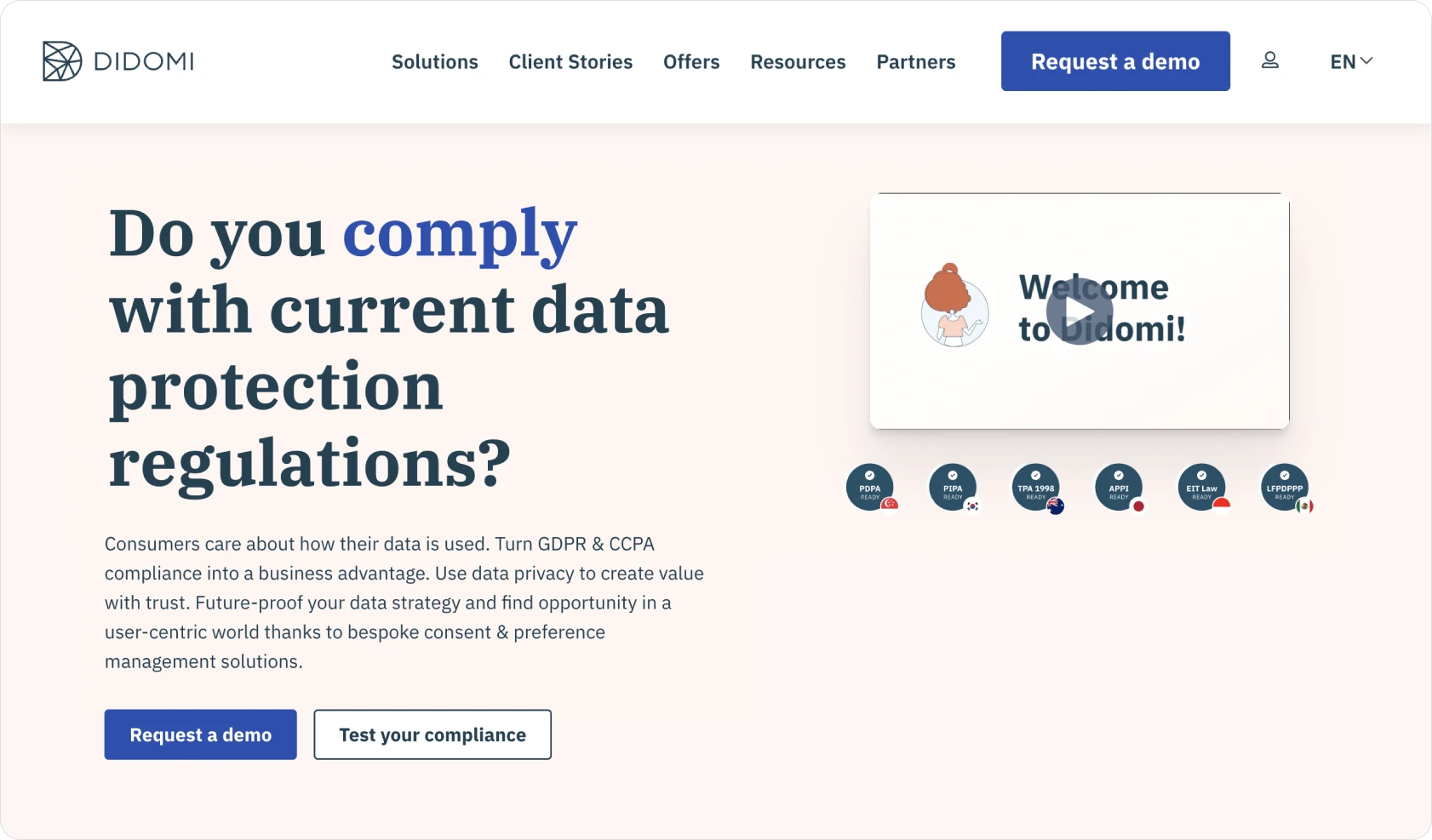 Pros of Didomi:
Mature platform with plenty of features
Complies with GDPR
Enterprise ready platform
Cons of Didomi:
Buggy platform that hurts SEO
Expensive and long-term contracts
Large app size
5. DataShips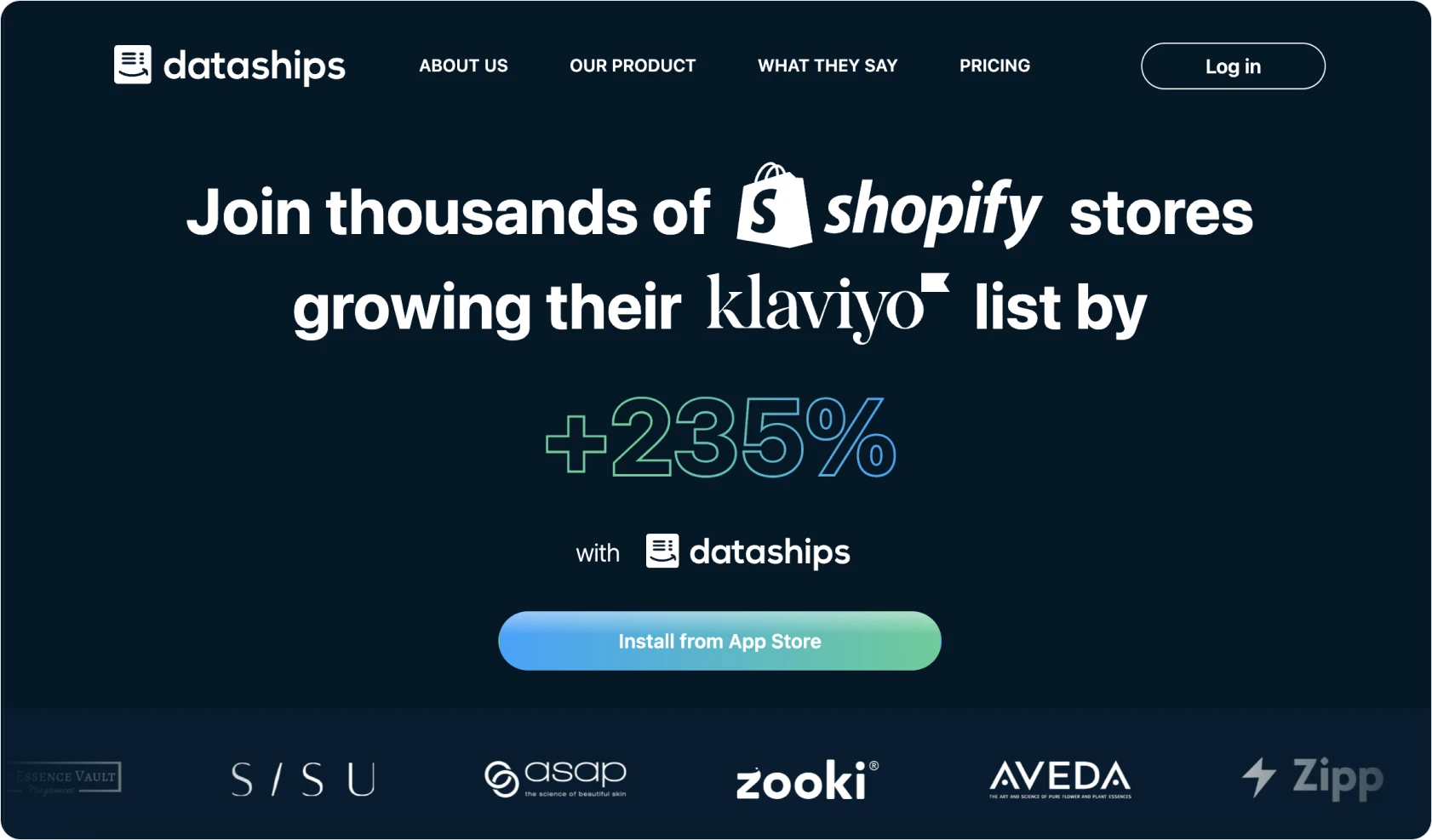 Pros of DataShips:
Robust consent management
Excellent for SMS and email compliance
Cons of DataShips:
Positioned for ecommerce
Unclear whether it meets GDPR compliance
Pricing starts at $200/month
6. UpGuard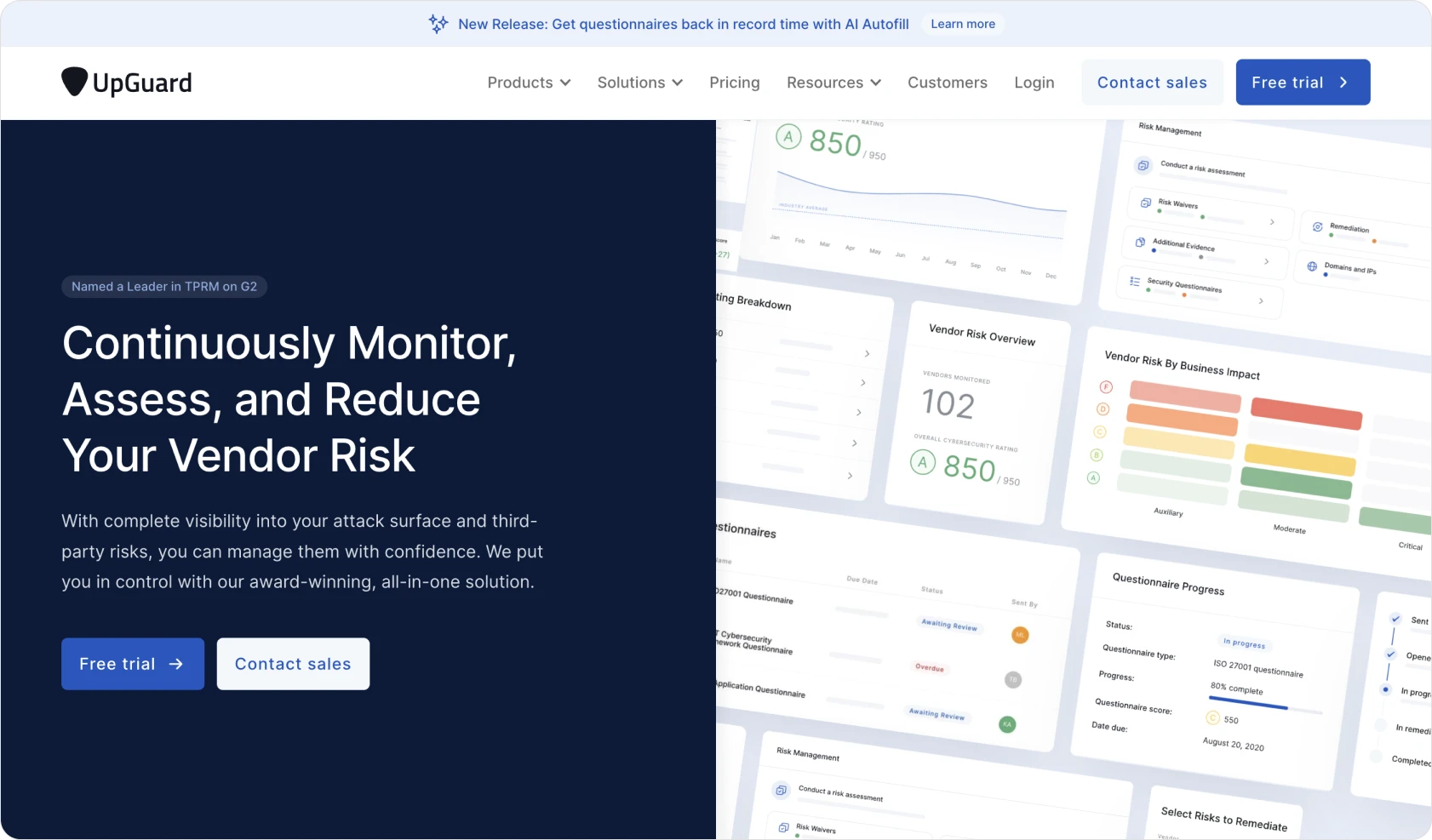 Pros of UpGuard:
Plenty of features across the data privacy landscape

Real time alerts and monitoring
Cons of UpGuard:
Clunky UX

Pricey and long-term contracts
Technical to set up
7. BigID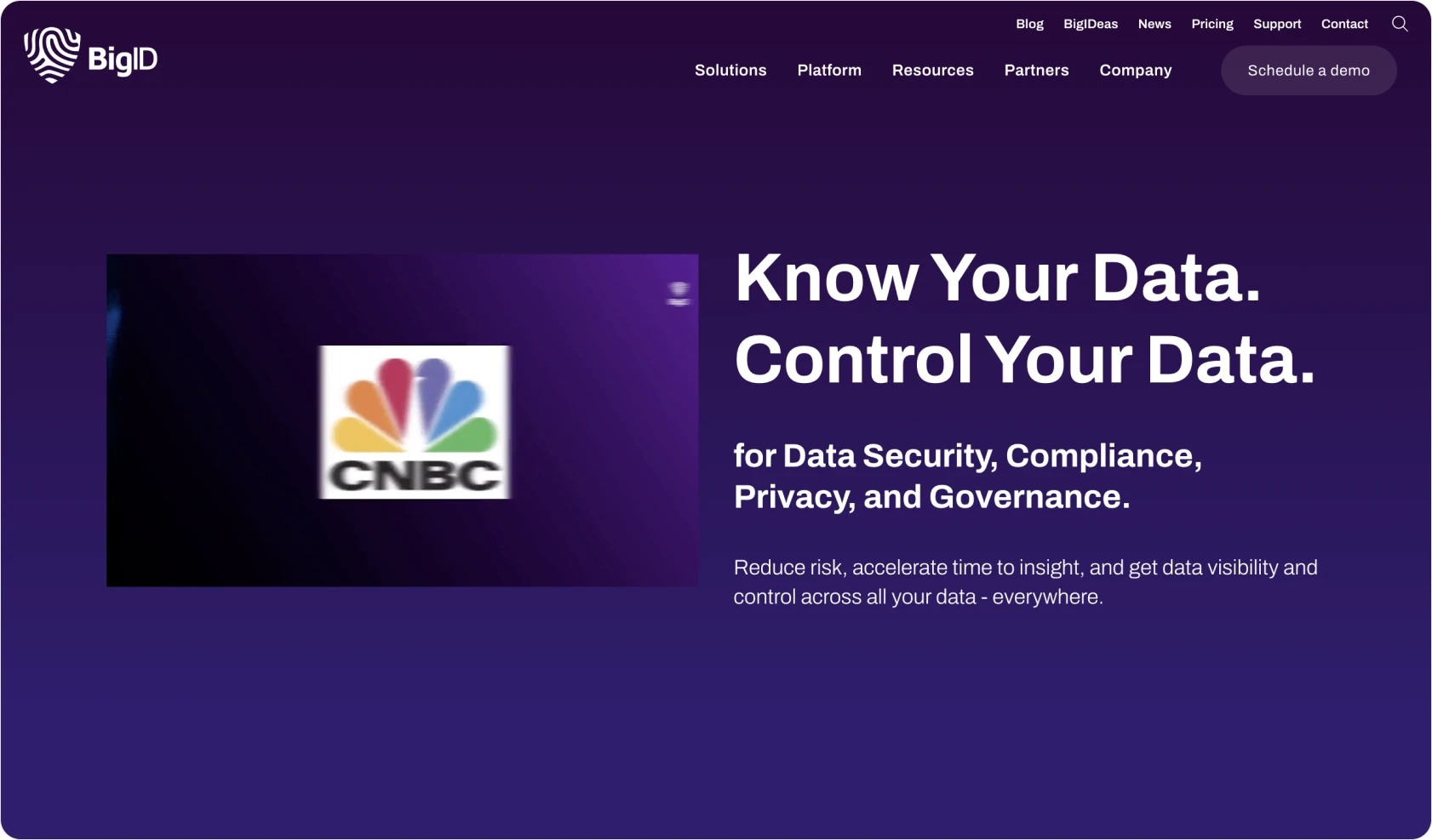 Pros of BigID:
Advanced features for the modern enterprise customer
Tested by experts
Cons of BigID:
Needs large implementation budgets
Highly technical solution
8. Mine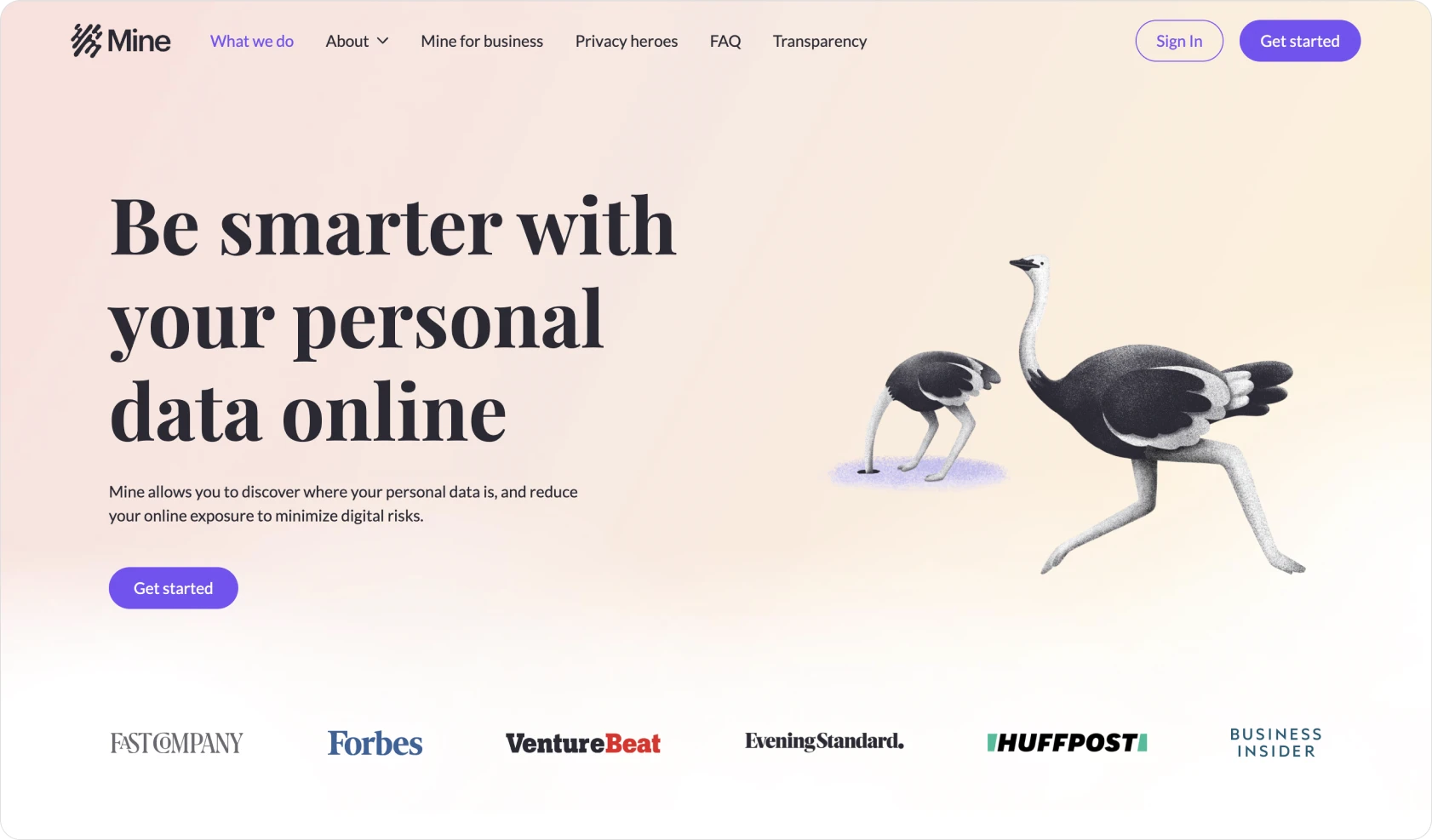 Pros of Mine:
IT shadow & risk mapping

End to end compliance
Cons of Mine:
Unclear pricing
No free trial
Long implementation period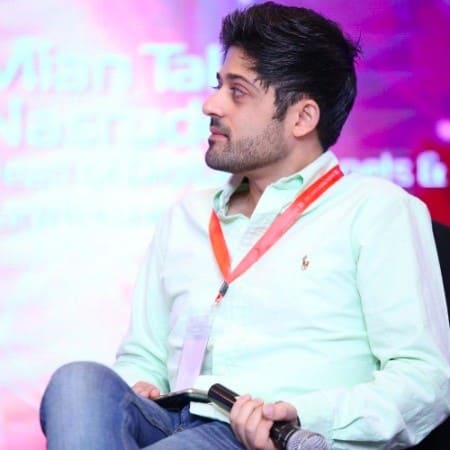 Osman Husain
Osman is the content lead at Enzuzo. He has a background in data privacy management via a two-year role at ExpressVPN and extensive freelance work with cybersecurity and blockchain companies. Osman also holds an MBA from the Toronto Metropolitan University.