Top 5 Shopify Plus Agencies in California 2022
Top 5 Shopify Plus Agencies in California 2022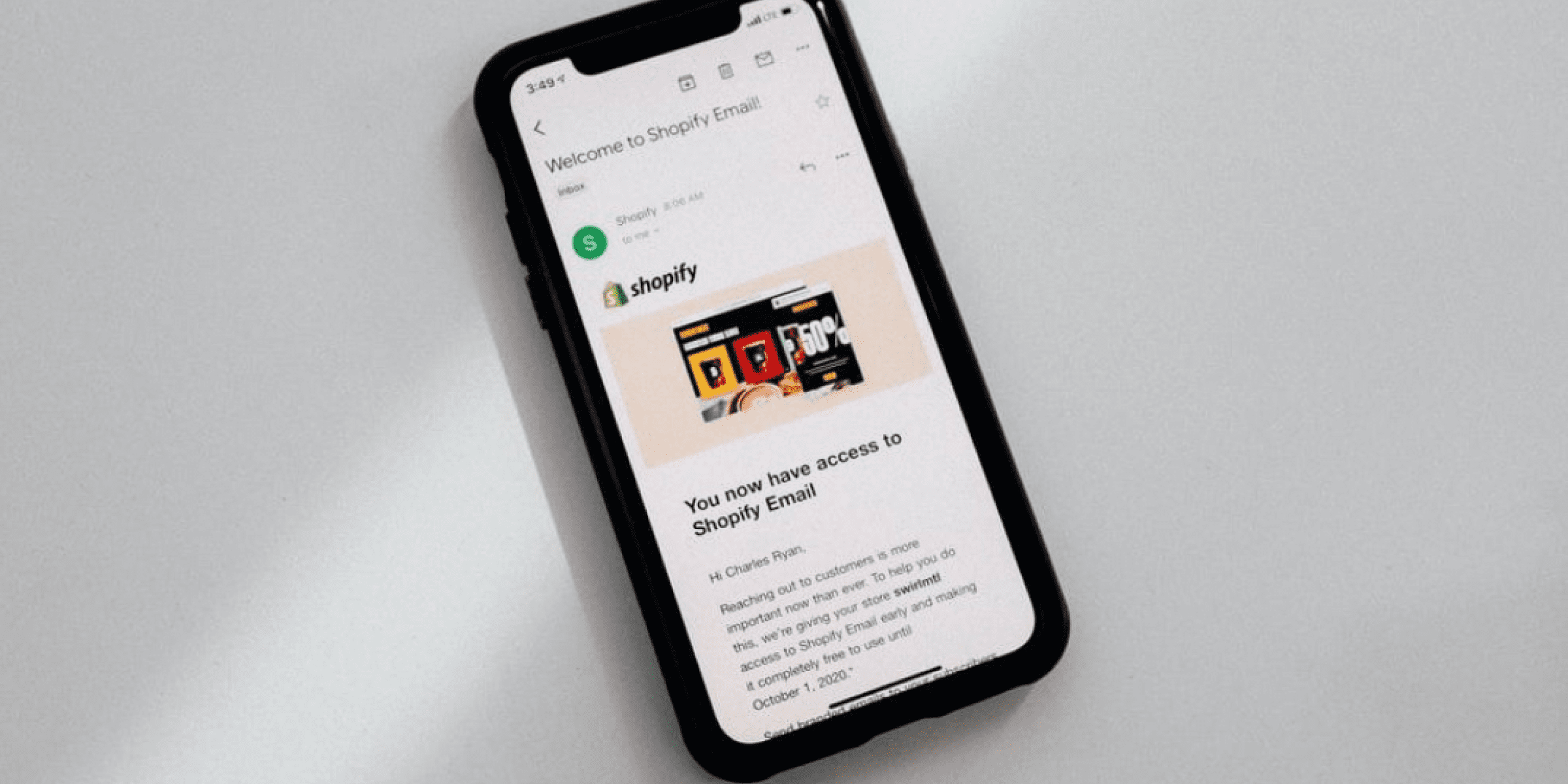 Business owners who operate in the eCommerce world are always seeking opportunities for growth and improvement. Shopify agencies are an excellent resource for improving the quality, profitability, and compliance of an online store.
Shopify is a powerful component of eCommerce. In fact, 1.75 million merchants use the Shopify platform, with a total of 457 million buyers in 2020. Merchants that use Shopify have access to many features and apps, but developing, maintaining, and updating a site can be overwhelming for even the most seasoned business owners.
Partnering with one of the top Shopify agencies listed below is one way to help your business reach its potential. They can assist with making your site look more professional and operate more effectively as well as ensure that you are complying with important laws and regulations.

Why Hiring an Agency Can Take Your Brand to the Next Level
Working with a digital agency gives you access to a network of experts in many aspects of web design. Agencies have team members who are content creators, web designers, developers, and marketing specialists.
Certified Shopify agencies have in-depth knowledge of the strategies that will most effectively grow your business. Growth occurs not only as a result of improving your website aesthetic but also by creating a unique brand that stands out amongst your competitors. A high-quality agency can assist with
Creating a consistent voice for your brand
Developing a user-friendly interface
Building a site that is accessible
Ensuring that a site is fully compliant
Compliance with federal laws like the Americans with Disabilities Act (ADA) as well as privacy and data protection regulations is at the heart of your business's future. Merchants who fail at compliance risk legal and financial consequences.
SpiralScout
SpiralScout is a digital agency based out of San Francisco. The company was founded in 2010 and has worked with over 200 businesses in developing software solutions and websites.
The first step when working with SpiralScout is developing a plan to reach the brand's long-term goals. The team offers input on what software solutions would be most profitable and successful for the long term.
With more than 120 team members, SpiralScout can assist a Shopify business owner with
Web development
Web and mobile design
Digital marketing
IT staff augmentation
In terms of web and mobile design, SpiralScout is experienced in creating websites that are user-friendly and fully accessible. This is one of the reasons that the businesses they work with have high rates of return visitors.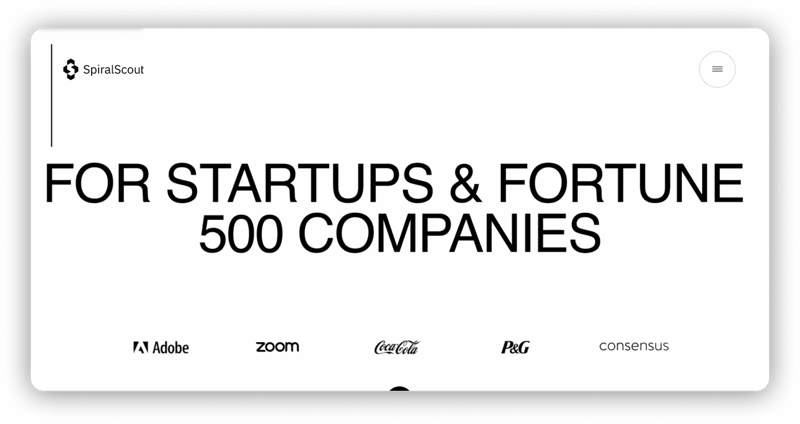 One business that demonstrates the potential of SpiralScout is Framed & Matted. Their website and store feature clear fonts, effective color contrasts, descriptive link text, and alternative text for images. Each of these components supports compliance with ADA requirements and adherence to the Web Content Accessibility Guidelines (WCAG), which are used by companies all over the world as the standard for online accessibility.
Sunrise Integration
Sunrise Integration has been in business since 1999. The company began with a focus on wholesale data solutions, but it is now a highly respected digital agency involved in eCommerce.
Shopify app development is one of the many services that Sunrise Integration offers to businesses. More specifically, they develop custom apps for merchants and are capable of creating and integrating features that are not standard to the Shopify platform.
When creating a Shopify app, Sunrise Integration focuses on:
User interface and user experience design
Programming
Hosting support and infrastructure
Adding the app to the Shopify store
The company is considered a certified Shopify expert, which means that the team is certified in theme development, Shopify products, and business fundamentals, along with Shopify app development.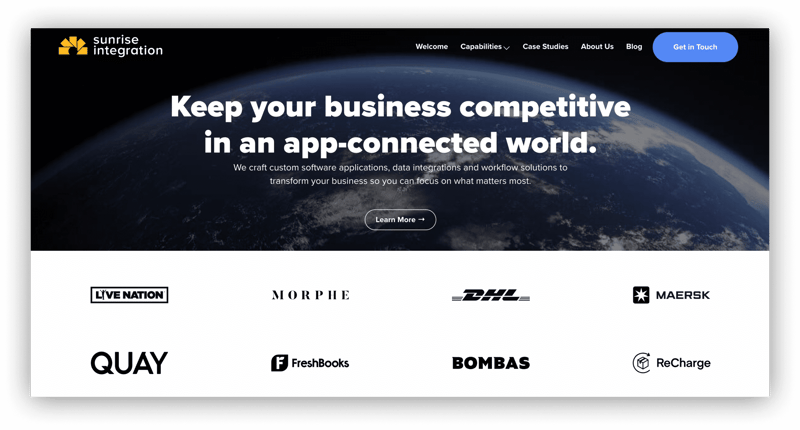 One of Sunrise Integration's recent successful projects was with Quay Australia, a high-end eyewear brand. During the initial stages of the COVID-19 pandemic, Sunrise Integration assisted Quay with transitioning from in-person sales to online shopping. They developed a Shopify app that allowed Quay employees to hold Zoom sessions with customers. This allowed for multiple forms of sales communication, including written, verbal, and video, which accommodates a variety of customers.
Eastside Co
Eastside Co is a Shopify Plus partner because they specialize in the features available to both Shopify and Shopify Plus merchants. Since the agency's launch in 2012, Eastside Co has built more than 500 Shopify sites.
Shopify businesses that work with Eastside Co can receive assistance with:
Web design
Web development
Marketing
App development
Priority support
Discovery audits
The discovery audit process involves evaluating the technology, marketing, and experience of your Shopify business and determining where there is potential for growth or improvement. This is a valuable opportunity to have an outside party analyze your Shopify site's effectiveness in accessibility and compliance. Eastside Co has worked with major brands like Nike and Condor and assisted in developing, designing, and redesigning websites that meet customer needs and encourage business growth.
no good
While some of the companies on this list focus specifically on Shopify development, no good refers to itself as a growth marketing agency that works with businesses in a number of areas. The company was originally established in New York and now has offices in Los Angeles and Miami as well.
The team at no good is composed of designers, engineers, business growth experts, and data scientists. They primarily focus on marketing, including email, social media, SMS, content, and video strategies. There are several industries that no good specializes in helping:
Software as a service (SaaS)
Healthcare
Fintech
B2B
eCommerce
Crypto
When working with businesses in eCommerce, no good excels in helping companies maintain their brand voice while also accelerating growth and increasing sales. They prioritize optimizing a company's marketing strategy to increase rates of shopper conversion and customer loyalty, which in turn raises profits.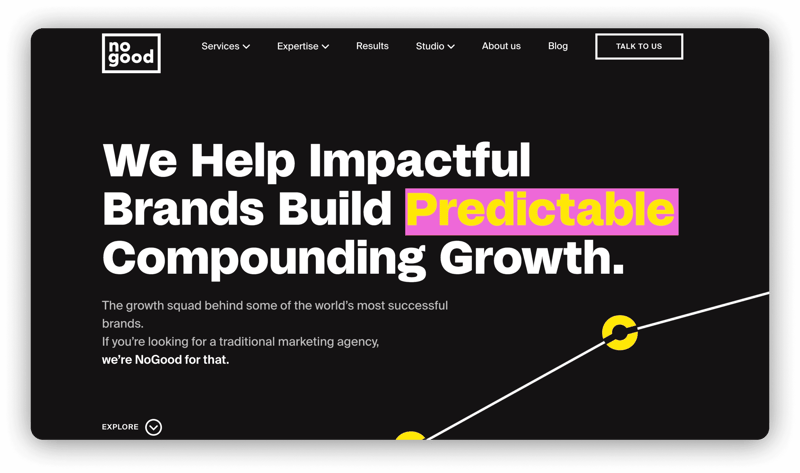 One of the keys to customer retention is appealing to a diverse population. Achieving this goal is dependent on the ability to build an inclusive and accessible website and brand. For example, no good partnered with Invisibly, a company in the field of data economy. They helped Invisibly to raise brand awareness and create an effective marketing strategy that allowed them to acquire more than 10,000 users in the company's first 90 days of business.
Make Customers Trust Your Website
While the products and services that your business offers are important, they will not succeed unless customers trust your brand and your website. One of the ways to establish trust is by creating a website that protects and supports consumers in every way. This requires you to comply with all relevant laws and regulations on your Shopify or other business sites.
There are many effective ways to achieve compliance. First, find or create an ADA website compliance checklist to determine where your business might be lacking. You will then need to remediate those problems yourself or enlist the help of a digital agency like those described on this list. They have expertise in eCommerce and can help you find solutions to issues with not only compliance but also design, content, and marketing. Secondly, it can be incredibly beneficial to learn from other websites who exemplify ADA website compliance.
Along with ADA compliance, it is also vital that you respect and protect the privacy and data of your customers. This is necessary not only legally but also morally and ethically.
Ensuring that you are fully complying with all data and privacy laws is challenging, but Enzuzo has a free Shopify app that can offer you support in achieving privacy compliance and developing strong terms of service. The trust of your customers and thus the success of your business rests on your ability to offer a safe, secure shopping experience, and Enzuzo is available to help.