Shopify Plus Brands with Best-in-Class Privacy Experiences
Shopify Plus Brands with Best-in-Class Privacy Experiences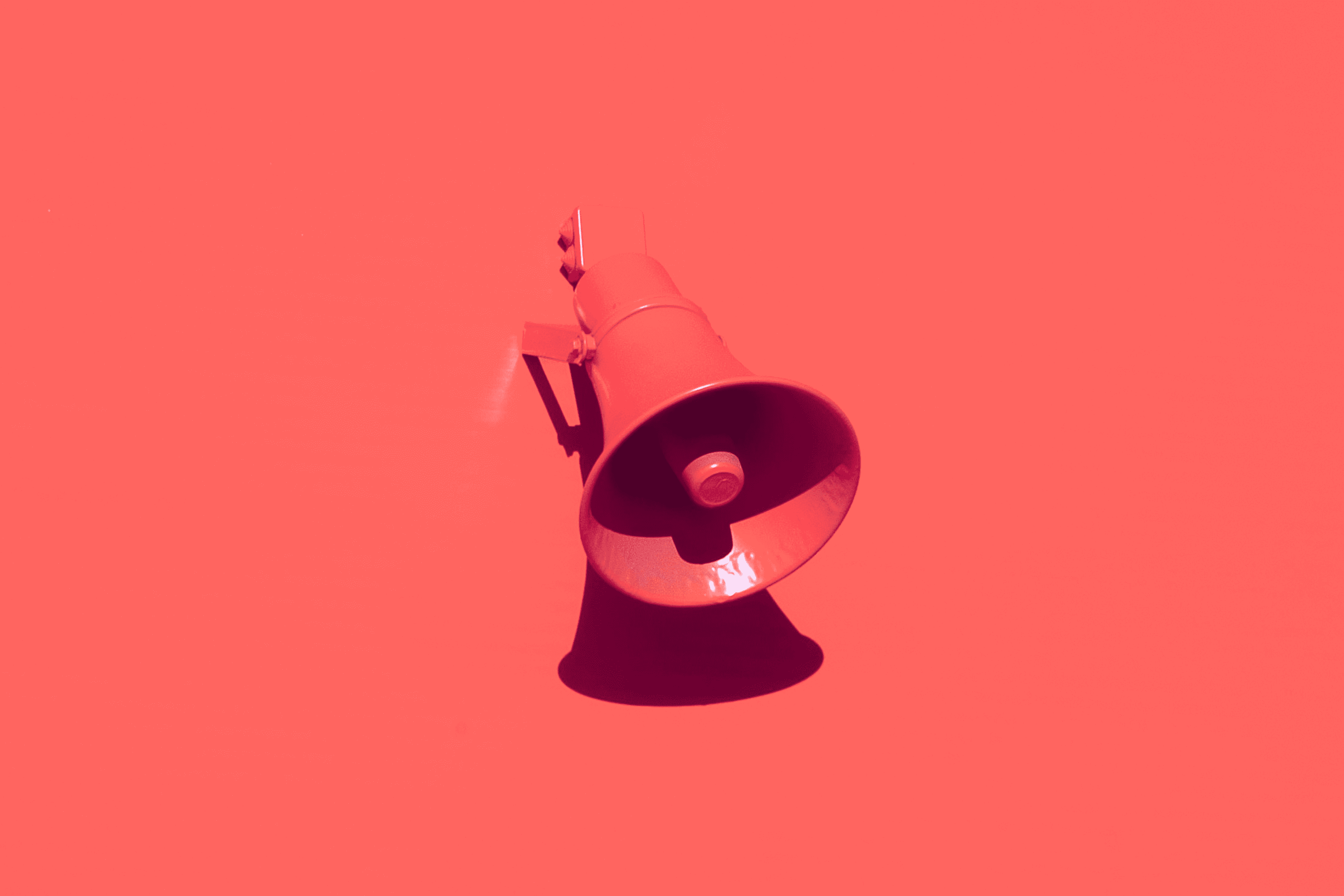 Table of Contents
Ready to level up your customer experience? Take a tip from top brands leading the field.
Shopify Plus brands are known for their next-level customer experience – and as you can imagine, for the best of the best, that always extends to privacy.
In this article, we'll explore some of our favorite examples of Shopify Plus stores making the most of their privacy policies to go above and beyond for their customers.
Looking for a little inspiration for your own store? Read on.
Baggu
Renowned for their playful prints and functional, practical products, when it comes to their privacy policy, Baggu keeps things beautifully clear.
Each of their policies (from consent and cookies to privacy and security) is neatly separated and easily navigated through a concise sidebar menu.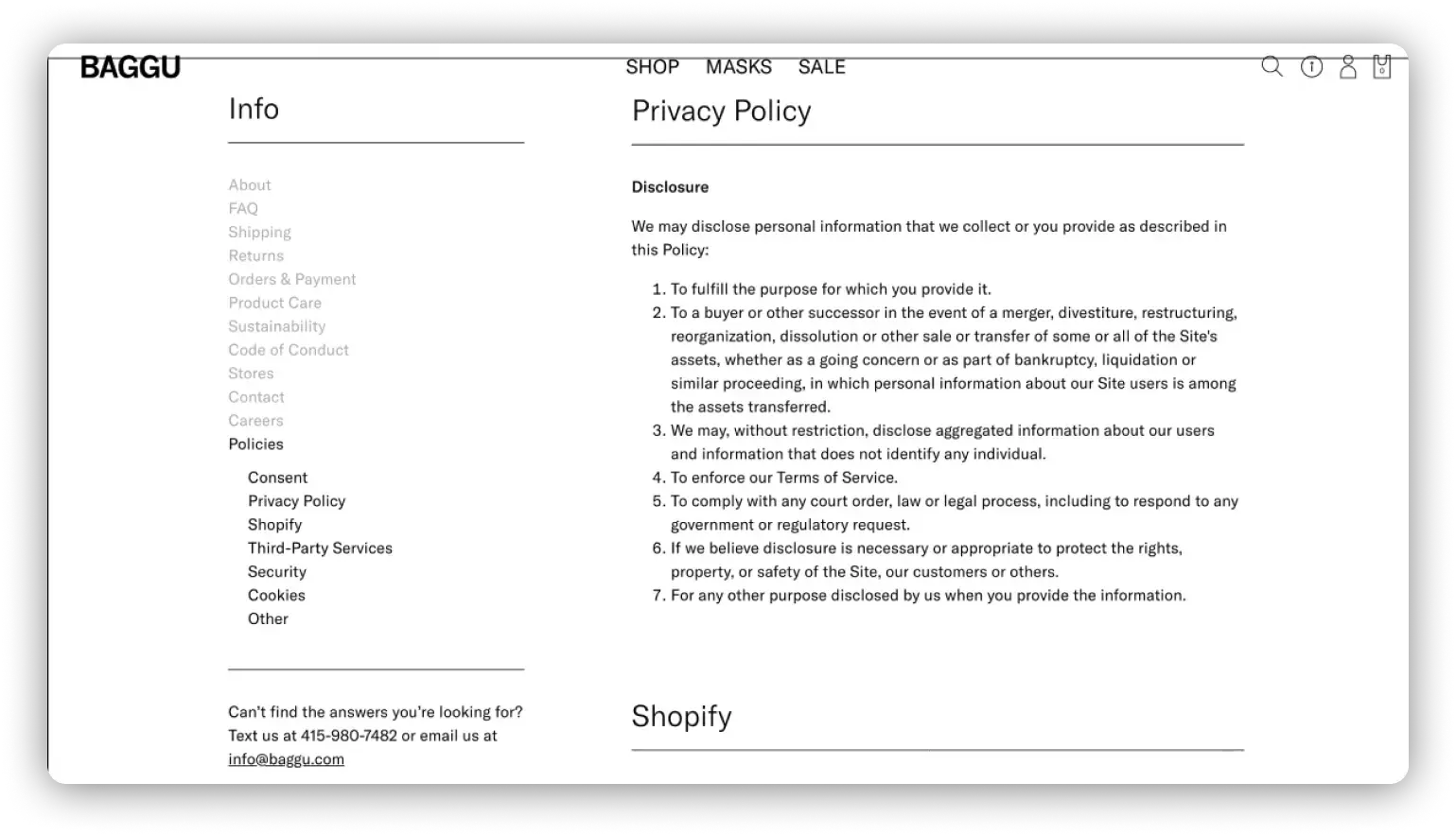 For every policy, Baggu provides a well-written description. They're not overly wordy or full of complicated jargon – just straightforward, informative explainers that help customers get a complete picture of how Baggu will manage their privacy.
Colourpop
Home of fun, playful makeup and skincare, Colourpop has applied a perfect contour to their privacy policy, which is neatly ordered and easy to explore.
"Rather than present a wall of text, which some visitors might find off-putting, Colourpop provides a list of bookmarked links, allowing the reader to jump to the exact section of the policy that they'd like to check out."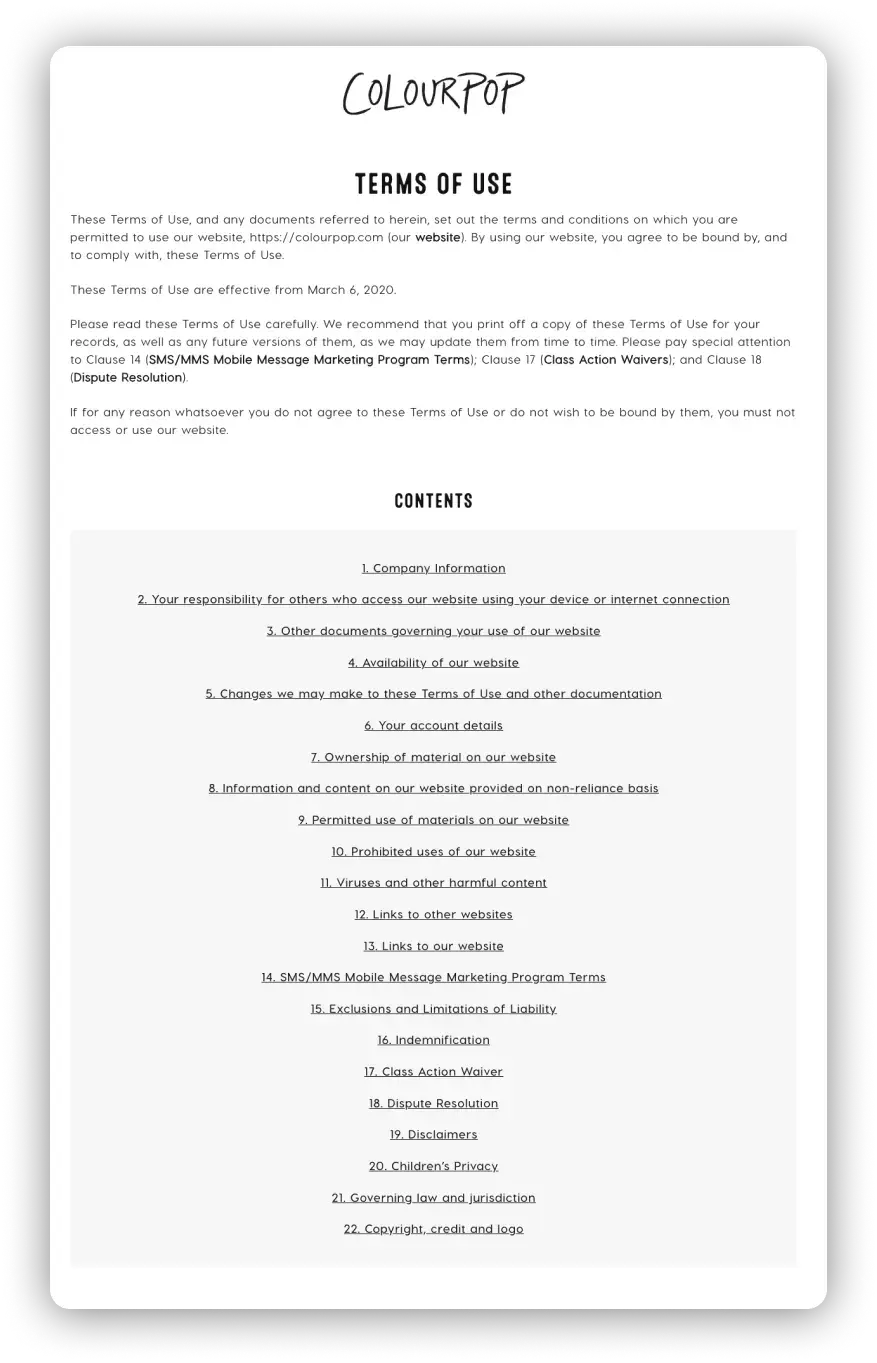 This means that it's quick and easy to locate the exact information required – no endless scrolling, just a quick click and jump. Explanations are thorough, going into a good amount of detail to ensure the visitor has all of the information they require.
Colourpop also caps things off by dating their policy – providing a quick and easy frame of reference by showing the exact date that the current policy becomes effective.
GhostBed
When it comes to their privacy policy, GhostBed lives up to the spooky moniker by providing total transparency. In addition to a clear policy page, they also give a deeper dive into the way that personal information may be shared (and whether or not this constitutes a "sale.")
This page is written in a conversational and easily understood style, applying a friendly "no-nonsense" tone, helping shed light on the somewhat complicated issue. Beyond just being informative, the page shows the brand's good intentions regarding openness and honesty with its customers.

In addition to providing a very clear summary of how they leverage targeted advertising, GhostBed also provides a range of additional information sources to help its customers empower themselves to take control of their privacy. These include more detail about the California Consumer Privacy Act (CCPA), and step-by-step instructions, outlining how to actively opt-out of the Sale of Your Information.
Los Angeles Apparel
Los Angeles Apparel is known for their stylish basics. However, there's nothing minimalist about their privacy policy, which brings together a wide range of information into one comprehensive, deeply insightful page.
Although there's a lot of text to sift through, Los Angeles Apparel still manages to inject a little personality, with the subtle application of brand voice (citing "Lawyer Speak.")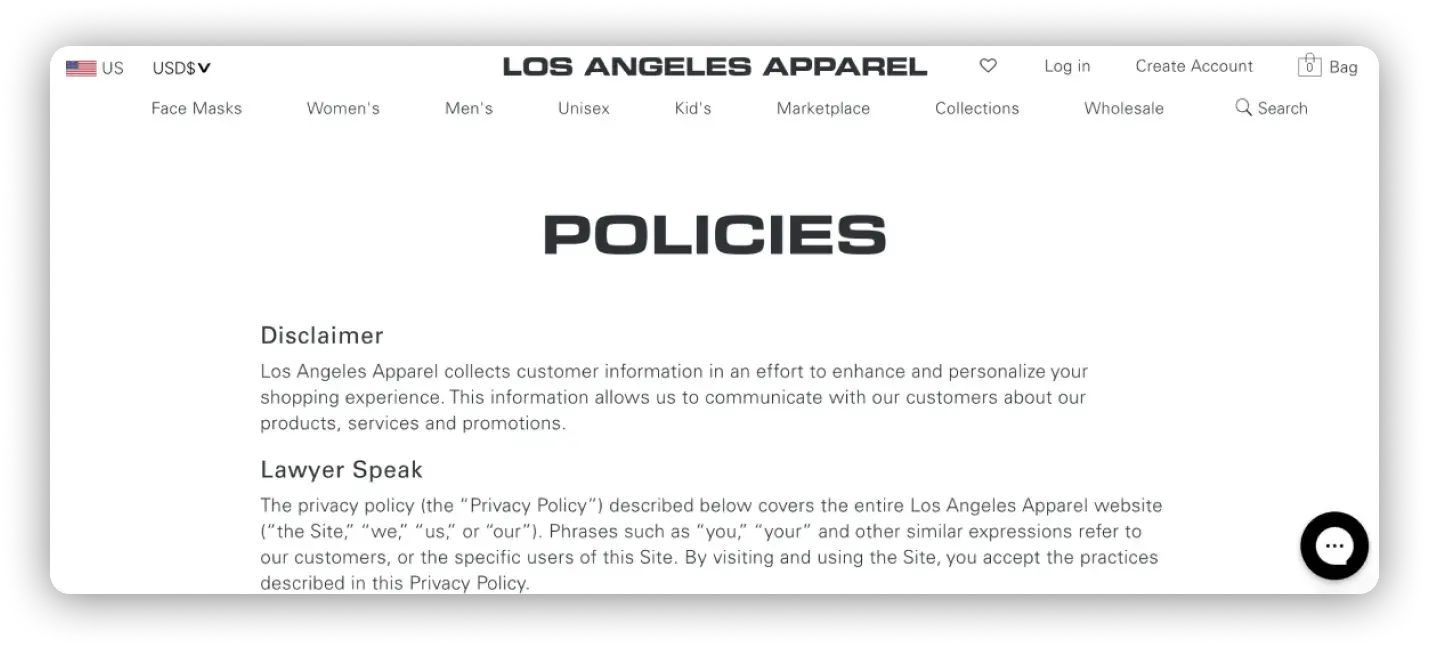 There's a lot to be said for having all privacy policy information in one place – a cohesive and coherent resource for any customer looking to get answers quickly. Contact details for their Privacy Compliance Officer are also provided, in case more information is required.
Ana Luisa
Ana Luisa sells high-quality jewellery which balances sustainable production with fair pricing. Their privacy policy also shines bright, as they make great use of sectioning their overall statement out, allowing easy exploration and a good level of detail to be explored.
We also love the way that Ana Luisa provides a separate policy for their use of SMS. This information is hosted within its own stand-alone page and offers customers an obvious overview of how their data is used within the context of their messaging service.
SMS marketing is currently witnessing accelerated adoption, and when leveraged correctly can see a very impressive return. With more brands adopting this direct and highly intimate method of outreach, it should be expected that more customers will express an interest in privacy within this area. Ana Luisa is leading the way by providing a dedicated resource to answer all of these questions.

Privacy Policy lessons learnt from Plus...
It doesn't take much digging to discover that no two leading brands take the same approach to crafting their privacy experiences. Customer privacy is an important (and increasingly prominent) aspect of the purchase journey, and shouldn't be approached with a "one size fits all" attitude.
Taking inspiration from a wide range of different brands and retailers, such as these great examples from Shopify Plus, can be a great first step towards creating a privacy policy that your own customers will truly appreciate.
Read more: The Top Shopify Agencies in California