Table of Contents
For most modern businesses, establishing a way to sell products online is a matter of survival of one of the best opportunities for growth. Among the many platforms available for building eCommerce websites, Wix is one of the most popular, but is making a website on Wix worth it?
To answer this question, it's important to first evaluate the advantages and disadvantages of creating an eCommerce site on Wix. That information, in combination with an analysis of what exactly your business needs, will make it much easier to determine whether Wix is the right option for you.
Advantages of Making a Website on Wix
If you read Wix reviews and complaints, you'll quickly realize that the positive aspects tend to outweigh the negative. Wix is one of the most popular website builders because it is accessible to users of every level and has many strengths.
User-Friendly Platform
The process of creating a website on Wix is surprisingly simple. Even business owners who are uncomfortable with technology can develop and launch a professional website quickly, which is a key consideration when choosing between different platforms. For example, you may need to evaluate whether Wix or WordPress is more user-friendly.
When it comes to ease of use, the Wix platform outranks many other platforms, including WordPress, for several reasons. First, it offers the option to use an artificial design intelligence (ADI) tool to build your site. By asking you to respond to a few questions, the site determines which style, headlines, images, and layout might best fit your brand. This can significantly reduce the amount of time that it takes to build a homepage.
In addition, the Wix editing interface requires little to no training or technical knowledge. You can drag and drop elements onto the page and easily make adjustments like cropping images or adjusting the font.
Attractive Templates
Unlike some other website-building platforms, Wix does not allow you to build a page entirely from scratch. Instead, you are required to select one of the platform's pre-made templates. While this may be a drawback for some users, looking through a few Wix website examples illustrates that using templates does not have to equate to cookie-cutter websites.

The templates available through Wix are attractive, professional, stylish, and modern. They are also designed to suit your particular type of business. For example, you can choose a template from the catalog that is specifically built for:
Fashion
Jewelry
Automotive
Electronics
Arts & Crafts
With these options and the many others that are available, you can easily find a template that will engage the interest of your target customers.
Customization
Although you are required to build your Wix site based on a template, there are still many options for customization. You can change practically every aspect of your site, including the images, text, and layouts.
Furthermore, if any functionalities aren't already available through the template, you can turn to the Wix App Market. The apps available through the market can introduce features to your site, including:
Forms
Bookings
Image galleries
Chat
SEO
The App Market has both free and paid apps that provide far more opportunities to customize and personalize your site.
Additional Benefits
Building your website through Wix grants you access to many other useful options. These features make it easier to operate your website and online store:
Integrated payments are available with all business and eCommerce plans.
Wix has a tool to help you quickly create a business logo if you do not already have one.
The platform includes Ascend by Wix, which allows you to become better organized by using tasks and reminders.
Features such as SEO Wiz, social media posts, and email marketing allow you to increase your ranking with search engines and better connect with your customers.
To protect your customers and yourself, every Wix website is enabled for HTTPS.
Some capabilities of Wix sites depend on the plan level that you choose, but every plan includes a comprehensive catalog of resources and tools for building professional websites.
Pricing & Customer Support
At this point, you may be asking yourself, "Is Wix free to publish?" Wix does offer a free plan, but it is limited in some respects and may not meet all of the requirements of your website. If your budget will allow it, it's best to move up to a paid plan.
Although there are less expensive website platforms available, Wix pricing is relatively affordable considering all that it has to offer. While basic plans can run as low as $11 per month, you must upgrade to an eCommerce plan if you are planning to use your site for that purpose. Otherwise, you will be unable to accept payments through your website.
In addition, Wix does not require you to commit to a multi-year contract. Signing up for a longer term will save you money, but it is also possible to operate on a monthly basis and cancel your plan whenever you choose.
Another great upside to Wix is that every plan includes access to an excellent customer support team. If you are struggling with a technical aspect of the site, representatives are available to help you find solutions. This reduces the time that you have to spend on problem-solving and troubleshooting.
Disadvantages of Wix for Business
While there are a great many upsides to using Wix to build your eCommerce website, there are also some negative aspects of the platform that are worth considering. No website platform is perfect for every business, so it's important to analyze whether these disadvantages of Wix are deal breakers for your business.
Lack of Flexibility
Wix provides a lot of opportunities for customization, but there are notable limitations to its flexibility. The most problematic restrictions can affect your ability to scale your business over the long term.
Some of the more restrictive aspects of a Wix website include:
Once your website has launched, you cannot change the template.
Your site is not transferable, so if you need to move to a different platform in the future, you will have to completely rebuild it.
The basic plan does not include a unique domain name, remove Wix ads from your site, or include tracking and analytics.
You cannot add third-party apps or plugins outside of those offered in the Wix App Market.
These limitations do not necessarily mean that you should not use Wix. Many of them can be diminished or eliminated by planning ahead.
Storage Limitations
For larger businesses, Wix may not be a practical option because it does not offer a truly unlimited plan. Even at its highest price point, there is still a limit to how much storage space you can access. This could present a problem if you have a large inventory that requires a lot of audio, video, or image files for product listings.
Basic Store Navigation
Similarly, the store navigation system through Wix is fairly simple, which can make it difficult for large businesses to organize their inventory in a way that makes sense to customers. If you have many products, and if they fall under a wide range of categories, you may not be able to develop an adequately complex store setup through Wix.

Loading Times
Businesses that use a lot of videos or images on their sites may also encounter problems with load times. While Wix websites are generally fast, they can quickly become weighed down by media files.
Deciding If Wix Is Right for You
Once you have evaluated the Wix pros and cons, you should be better prepared to decide whether it is a good match for your business. In addition to exploring the experiences of other customers through avenues like Wix reviews on Reddit, you should also think about your ideal customer, the needs of your business, and the style of your brand.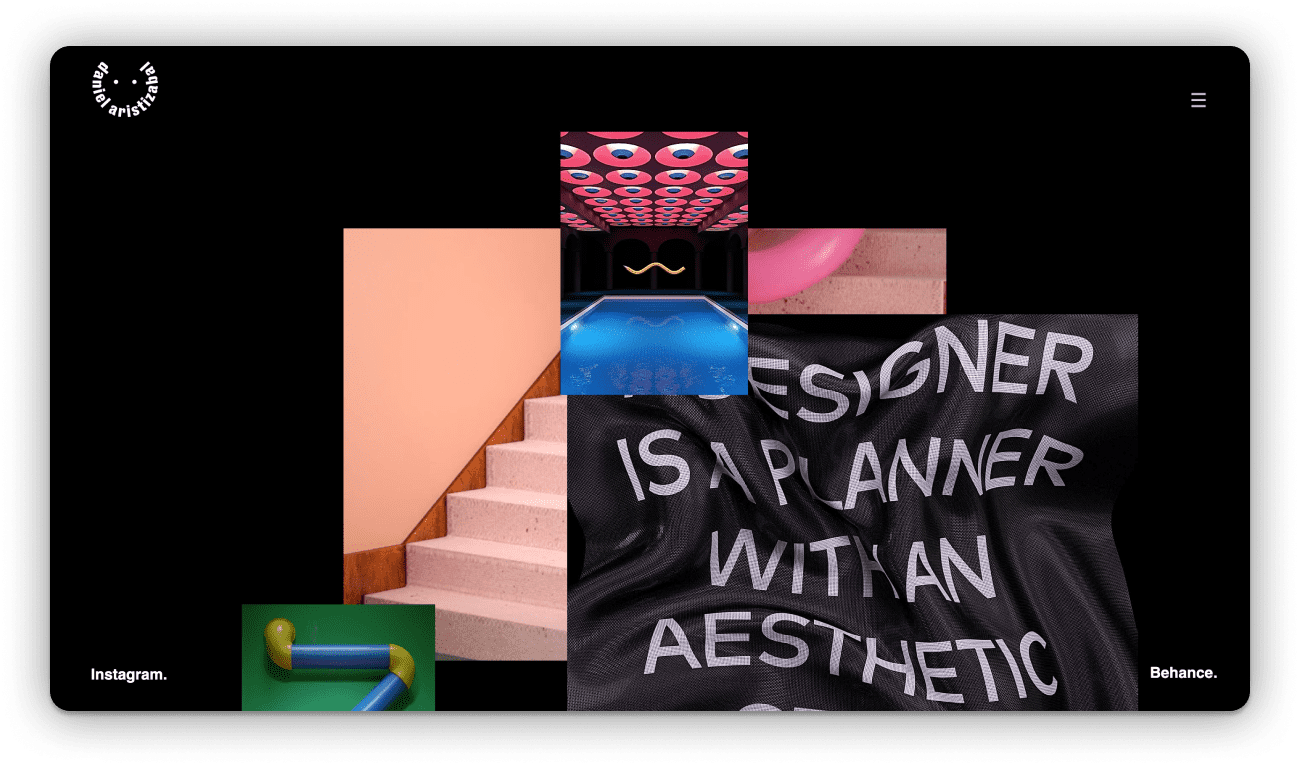 Asking yourself a few basic questions may help you decide whether Wix is the best option:
How large is your business, and how many users can you reasonably expect to visit your site?
Will your business website include a significant number of videos, images, or audio files?
How large is your product catalog, and do you need a sophisticated system of categorization to make customer navigation straightforward?
Do you feel comfortable building a site on your own, or would you prefer a system that does a lot of the work for you?
Will you need features that aren't provided by apps included in the Wix App Market?
Your answers to these questions clarify how the advantages and disadvantages of Wix would affect your website.
Enhancing eCommerce With Wix
Wix is one of many platforms intended to make website building a fast and painless process, whether it is for eCommerce, blogging, or a portfolio. While it does have limitations, Wix is an excellent option for many small and medium-sized businesses. Larger organizations may be better served by building their websites elsewhere.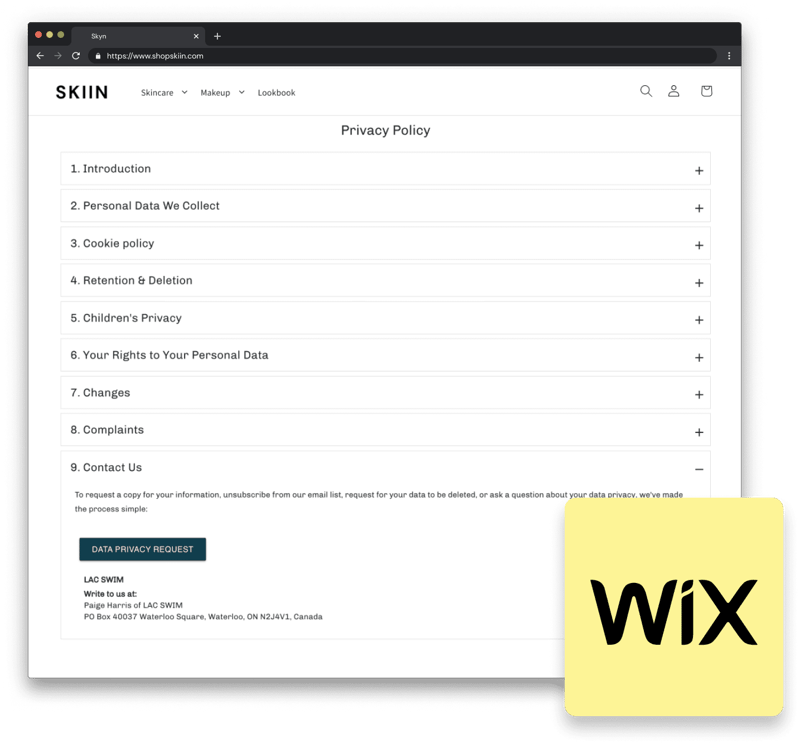 If you find that Wix is the right platform for your business, remember to incorporate security and privacy features, such as a privacy policy, to comply with regulations. Informing your customers about how you manage their data is an important component of your website, and Enzuzo's Wix privacy policy generator makes it easy to create a policy that is tailored to your business.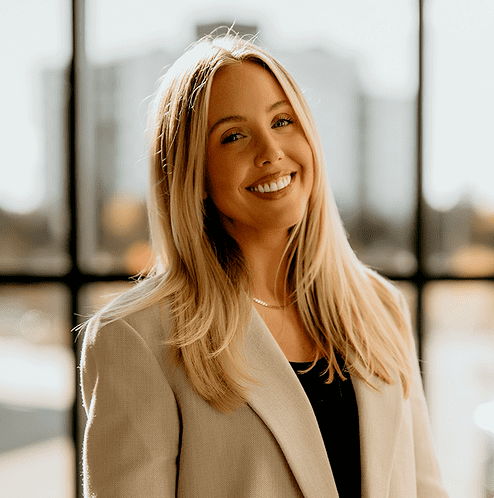 Paige Harris
Paige is the growth marketing lead at Enzuzo and host of The Living Lab podcast.