Table of Contents
Introducing our brand new Return Policy Generator, Shipping Policy Generator, Generic DSAR Form and our EULA Generator!
We're excited to share we'll be doing monthly product updates going forward, so stay tuned in the Enzuzo app or on the blog to discover the latest features we've launched to make privacy compliance easier.
Here's a quick summary of what we've launched the past few months:
All of the features mentioned are currently live and available on our paid plans for you to check out in the Enzuzo dashboard.
Now, let's dive into what these features are all about 👇
1. Returns & Shipping Policy Generators
First up, we've created two new policy generators—a return and refund policy generator and a shipping policy generator.
These generators were created exclusively for Shopify and eCommerce stores looking to build trust with their customers by communicating their return and shipping policies.
A detailed return and shipping policy increases transparency with customers, making them more likely to purchase from you.
What you can do:
Use our easy pre-built questionnaires to generate a detailed return and refund policy, and shipping policy
Select your return methods, processing, shipping details, return address and more — you won't miss anything important
Outline your delivery details, shipping costs and more using our shipping policy generator
This feature is available on our Starter plan and up.
3. Generic Data Request Form
If you're a big online shopper, chances are you've seen a Do Not Sell My Information page before. This is a form recommended by California's CCPA privacy law, in order to collect data subject access requests from your customers.
In addition to our California Consumer Privacy Act form (Do Not Sell My Info), we've added a generic Data Subject Access Request (DSAR form), making it easier for businesses to streamline their their data request process no matter where they are in the world.
👉Click here to see our DSAR form in action!
When your customers visit the page, they can fill out their information and select the type of request they want (unsubscribe from your email list, delete their data from your system, etc.). The requests will instantly appear in your Enzuzo DSAR dashboard ready for you to complete.
You can see how long a request will take to complete in your dashboard, based on the customer's location. You can also verify their identity and send them email notifications once everything is processed.
With our DSAR form you can:
Collect and complete data requests using one easy form hosted on your website
Stay compliant with GDPR, CCPA and other worldwide privacy laws
Run compliance reports to show your average completion time, and more
Available on our Growth plan
3. EULA Generator
Finally, we have our EULA Generator for iOS and Android mobile apps. To submit an application to Apple's app store or the Google Play store, an End User License Agreement (EULA) is a requirement.
With our new EULA builder, you can create and manage your own legally-binding End User Licence Agreement in minutes—and you don't need a lawyer.
The definition of an end user license agreement (EULA) is that it is a legally-binding agreement between a software company and its users. The EULA specifies the terms, conditions, liabilities, and fair use policies that a software user must abide by in order to continue to use the product. P.S. — You can read more about it here in our blog post.
What you can do:
Create an easy

End-User License Agreement

for anyone who purchases, installs, or downloads your software
Our easy questionnaire will guide you through the setup process
Update it anytime, easily in one easy dashboard
Available on our Starter plan
Questions about our new features?
We're here to help. New to Enzuzo? You can create a free account here. Or if you're an existing user, check out our help docs for help with setting up your new features, or reach out to us via chat in our app or website if you need anything!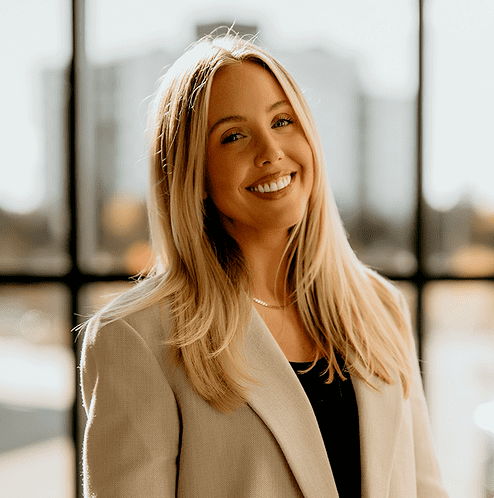 Paige Harris
Paige is the growth marketing lead at Enzuzo and host of The Living Lab podcast, providing insightful articles in the privacy space.