Table of Contents
If your Shopify store collects, stores, uses, or transfers personal data, you need to be aware of key data privacy laws like the General Data Protection Regulation (GDPR) and the European Union's ePrivacy Directive. These laws set out rules and responsibilities around personal data, consent, and — importantly — cookie usage.
In this guide, we'll take a look at what your Shopify cookie banner needs to be compliant with the GDPR and share examples of cookie banners to inspire you. Plus, we'll share the best Shopify cookie banner that goes beyond the basics.
Why You Need a Shopify Cookie Banner
As your Shopify store collects and uses personal data, you'll need to be mindful of key EU laws like the ePrivacy Directive and GDPR. And while your business may not be based in the EU, if you collect data from users inside the EU you need to follow these European cookie laws and privacy laws.
With a strong focus on consent and raising awareness of people's privacy rights, you need a way to inform people about how you collect personal data — including cookies. One of the best ways to do that is with a cookie banner that's displayed on your website as soon as someone visits for the first time. This might be a popup in the center of the screen, or a banner in the header or footer area.
If your Shopify store is exclusively based in and serves only users outside the EU, or those not affected by laws like the GDPR or ePrivacy Directive, a cookie banner may not be essential. Still, it's a good practice to get into as you never know where your next sale comes from — or if you want to expand into new territories. With a cookie notice and banner already sorted, there's one less thing to worry about as you grow.
What the GDPR Says About Cookies

A lot of the focus with the GDPR is around consent. Often, companies rely on the legitimate basis of consent to collect, process, and store personal data in line with GDPR guidelines as it's easier to prove than other bases.

With consent being key, you need a way to obtain consent before you serve cookies to your users. To comply with GDPR consent rules, this consent should be explicit and for the specific purpose given. This consent should be freely given, and there should be no penalty or loss of access to service if they choose not to allow cookies. It should also be as easy for someone to withdraw their consent as it is to give it, which means choosing a cookie consent banner tool with user friendly features — like Enzuzo — a top priority.
What Other Privacy Laws Say About Cookies

Alongside the GDPR, another key EU law to be mindful of is the ePrivacy Directive. This leading privacy law governs personal data processing and features a direct mention of cookies. If this law is applicable to your users, you need to seek their informed consent to serve and use cookies. Not only this, but users should be given enough information to understand what this means and the consequences of allowing or denying cookies.

Other privacy laws touch on the collection of personal data without exclusively mentioning cookies. One example of this is the California Consumer Privacy Act (CCPA). This privacy law requires you to provide details about the personal data collected and what it's used for at or before the point of collection. While this information should feature in your Shopify privacy policy, you can also use your cookie banner to draw attention to it. This means that, even if the GDPR and ePrivacy Directive don't apply, a Shopify cookie banner is still a smart move for privacy conscious businesses in the US.
What Your Shopify Cookie Banner Should Feature
It's easy to set up a cookie banner for your Shopify website. That doesn't mean that simply having one is enough. Here are the key elements your Shopify cookie banner or cookie bar should feature in order to stay compliant with privacy laws like the GDPR.
Statement About Cookie Usage

It's not a cookie banner without this key element, so it's an important thing to get right. Your Shopify cookie banner should feature a statement about how your website uses cookies, in a way that's user friendly and easy to understand. This is a must-have for GDPR compliance if you want to obtain explicit consent, as people need to know what they're consenting to.

Not everyone understands what a cookie is, so explaining why they're used can be a helpful way to introduce not only the concept to your website visitors, but a reason why they should consider allowing them. You can talk about how cookies are used to improve functionality, offer a personalized experience, or help you serve them better.

Here's an example of a simple cookie banner statement from Microsoft:
How you word your cookie banner statement is up to you, but keeping it simple is a great option. Don't introduce your visitors to a wall of text as they arrive on your website. Instead, keep it to a line or two about your website's cookie usage, and the reasons behind it.
Opportunity to Give Consent

To meet GDPR compliance, users need to give you their consent to use cookies, and this needs to happen before any are loaded onto their machine. That means you need to block cookies until you've confirmed their consent.

One of the easiest and most popular ways for users to give their consent is through a button. This has become a familiar way to confirm consent, and people are used to seeing an "Accept" or "Deny" button on cookie banners. This button should be clearly labelled, so there's no confusion over which option they're choosing.

If you have the option to, it's also a great idea to give your website visitors the chance to set their own preferences by individual cookie or type of cookie. A cookie settings page or popup allows your users to personalize their experience to match their needs and opinions. Often this can help you continue to serve some cookies to users that might otherwise have declined them all.

Here's an example of this in action from Peloton:
Once you've obtained someone's consent, you need to store this information somewhere so that you can rely on it if you need to. Most cookie banner tools and privacy platforms manage this for you, so you can simplify your cookie consent tracking. As the GDPR states it should be just as easy to manage or withdraw consent as to give it, look for a solution that makes it easy for users to customize their preferences — like Enzuzo.
Link to Your Privacy Policy

Another key area to be mindful of is that your users should know exactly what they're consenting to. The GDPR and ePrivacy Directive both state that users need to be informed. They should be able to visit a page or read through information that tells them what cookies are, how they're used, and for what purposes. One of the best places to store this information is within your privacy policy.

If you're already mindful of privacy law, you should have a privacy policy live on your website and it's likely listed somewhere obvious — like your website footer. You should also link to this key page from your cookie consent bar too, so people can simply click through to explore the information they need.

Sometimes companies go a step further and create a popup that explains cookie use instead. Here's an example of how Netflix does this:
A popup window isn't an essential, nor is a separate cookie policy, but it's an option if you want to keep this information separate from your other privacy information. Another alternative is to build your privacy policy with our privacy policy generator tool, which creates a user friendly drop-down system that allows users to navigate straight to your cookie information.
Create a GDPR Compliant Cookie Banner With Enzuzo
Understanding more about what the GDPR says about cookies means you can now create a compliant cookie consent banner with confidence. You know your ideal cookie banner should feature clear language, inform users about cookie usage, and provide them with the opportunity to give, deny, or personalize their consent. All that is possible, and easy to achieve, with our free cookie consent banner tool.
Our cookie banner tool lets you create and add a compliant Shopify cookie banner in moments. Add your own wording to the template, set your preferences, and enjoy extra functionality like the option to display your banner only to EU visitors. There's plenty of customization and styling options too, so you can choose your own text and link colors, and box style.
Beyond style and function, we care about user experience too. That's why your website visitors can provide their consent with one click, or choose to set their own preferences. They can easily withdraw or change their consent at any time, too.

More Than Just a Cookie Banner

GDPR compliance isn't just about displaying a cookie banner on your Shopify store homepage. Privacy and data protection compliance should run through the heart of your business, as the consent you gain through your cookie banner or other methods needs to be tracked and respected through all your operations. That's why we don't just offer a cookie consent banner tool, but a fully featured privacy platform for online stores.

Our privacy platform helps you manage your website compliance from one place. You can create and customize your cookie banner, and build and manage a compliant privacy policy that goes beyond the basics and puts user experience first. Behind this is an intuitive system that lets your visitors submit subject data access requests directly through your website, which then land in your privacy platform. This means you can monitor, respond to, and be warned about upcoming deadlines on any of your users' requests — and stay compliant with not only the GDPR but other privacy laws too.
The Simple Way to Create a Compliant Shopify Cookie Banner
Almost every Shopify store features a cookie banner these days, but not all are compliant. Without a way to obtain and record consent, or a good explanation of what people are consenting to, many banners simply don't meet the needs of the GDPR.
Creating your own GDPR compliant Shopify cookie banner doesn't have to be hard though. With Enzuzo, you can use our tool to create, personalize, and deploy a cookie banner that gives your users greater control over their own personal data. If you're ready to create a compliant cookie banner, try Enzuzo today. Head to our website to sign up for free, or find us in the Shopify App Store.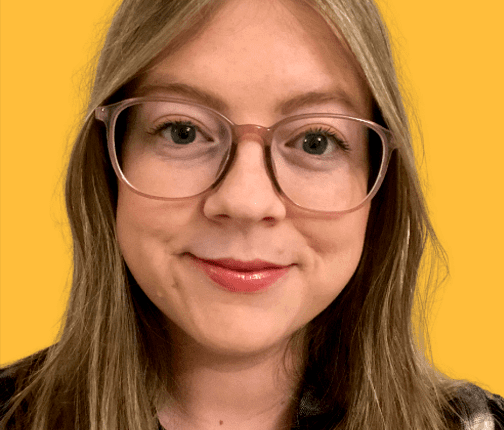 Nicola Scoon
Nicola is a freelance content writer for HR tech & SaaS. She's written for Polly, Zapier, Pyn & more and is passionate about remote work, employee wellbeing & productivity.