Table of Contents
PIPEDA, the governing legislation over data privacy in Canada, guides businesses in how they handle consumer data and personally identifiable information. To help ensure organizational compliance, PIPEDA requires a regular privacy impact assessment, or a PIA.
In this PIPEDA privacy impact assessment guide, we'll discuss things like how PIAs are conducted. We'll also answer pressing questions such as how often you need to perform a PIA for your organization, which PIPEDA requirements should you be alert to while conducting your PIA, and how you make internal changes based on your PIA discoveries.
Let's dive in.
What are Privacy Impact Assessments (PIAs)?
PIA is an organizational assessment that helps companies improve their data collection and handling policies in order to better align with PIPEDA. They help to alleviate any customer anxiety over the safeguarding and handling of their private information.
Why are Privacy Impact Assessments Needed Under PIPEDA?
PIPEDA is legislation that continues to evolve. The rules and requirements for organizations can change over time. As companies and organizations expand, good habits can fade, and existing safeguards that protect consumer information may become insufficient.
Risk management assessments like PIAs help organizations improve their data handling practices to ensure PIPEDA and global data privacy compliance.
How To Conduct a Privacy Impact Assessment
While regular PIAs are required by the Canadian government per the legislative rules of PIPEDA, there is no single exact process that all organizations must follow, according to the legislation. However, the Office of the Privacy Commissioner of Canada (OPC) has created a very detailed document that lays out their suggested PIA process. It is highly recommended that your company reviews this when it prepares for its next PIA.
For organizations that would like additional help determining what a PIA should look like, we provide our Steps below:
Step 1: Confirm the need for a PIA. In the next section of our guide, we discuss in greater detail when your organization will need to conduct a PIA. However, a simple way to determine whether a PIA is needed is to ask this single question: Is your organization introducing a new policy or service that collects consumer data that will be used for administrative purposes? If the answer is yes, a PIA is required.
Step 2: Have a PIA plan in place. Before you can actually conduct a PIA, it is vital that you have a proper plan that will outline the PIA process. Who will conduct the PIA? What questions will be asked during the PIA? How will the PIA be recorded? Who will discuss the results of the PIA? How will changes be made to the organization based on PIA results? Preparation will always lead to better results.
Step 3: Consult privacy experts as you perform your PIA. To ensure that your PIA will meet PIPEDA standards, we recommend that you share your PIA plan with data privacy law experts before you conduct a PIA. The Canadian Office of the Privacy Commissioner (OPC) invites all organizations to reach out to them as well. As administrators that oversee PIPEDA compliance, the OPC will be happy to help your organization take steps to comply with it.
Step 4: Access the necessity and impact of private data collection programs. As your organization conducts a PIA, the most important question should be: What is the necessity and impact new and changing private data collection programs will have on the company? The greater the need and positive impact your company can produce by implementing the policy or service being examined, the more you can justify its implementation, according to the PIA.
Step 5: Identify and assess risks of collecting detailed data. As you conduct your PIA, you should evaluate the risks to consumers and your organization if you were to implement a new data collection policy. As you examine the risks and negatives, begin to debate whether the rewards outweigh the threats you introduce to your organization. Failure to prove that the reward is greater than the threat will result in a failed privacy impact assessment.
Step 6: Create measures to mitigate risk and protect collected private data. As you conduct your assessment, you should consider changes to minimize risks and organizational threats as much as possible. By doing so, you may be able to take a proposed policy or service that would have ordinarily failed your privacy impact assessment and turn it into a proposal that will pass with proper risk mitigation.
Step 7: Review your findings and get approval for your PIA. Once you have completed your PIA, it is crucial to share your findings with both the heads of your organization and any privacy data collection consultants who work with your company. Everyone should be aware of your findings, and this is an opportunity to make adjustments to your PIA before you submit it for government approval.
Step 8: Report your PIA to the TBS, OPC, and the public. PIPEDA currently requires that PIAs be submitted to the Treasury Board Secretariat (TBS) of Canada and the Office of the Privacy Commissioner (OPC). The TBS will require that you release the portions of your PIA to the public that they deem relevant to consumers.
Step 9: Continue to monitor and repeat the process as necessary. PIAs are required for all new programs and significantly-changed programs that impact how your organization evaluates consumers based on private information collection. Remember to routinely perform PIAs and make alterations to the PIA process as suggested by the OPC and other data privacy experts.
When Are Privacy Impact Assessments Required?
While the greater PIPEDA legislation was passed in 2000, PIAs became a policy requirement in 2002. PIAs are required by all companies and organizations that are required to comply with PIPEDA. Unsure if your organization is required to comply with PIPEDA? Your company or organization should follow PIPEDA guidelines if it meets one of the following:
Your organization collects, uses, distributes, or otherwise handles the personal information of Canadian citizens for commercial purposes
Your organization is in a business relationship with any level of the Canadian federal government
Your organization intends to transfer personal information across Canadian borders into other countries. There is no exception for organizations outside of Canada to this rule.
Your organization is not part of the Canadian federal government, a non-profit organization, or a public institution like a hospital, university, etc.
Once you have determined that your organization is required to comply with PIPEDA, you are required to perform a PIA any time one of the following occurs, according to the exact text published by OPC:
when personal information may be used as part of a decision-making process that directly affects the individual
when there are major changes to existing programs or activities where personal information may be used for an administrative purpose (as part of a decision-making process that directly affects the individual)
when there are major changes to existing programs or activities as a result of contracting out or transferring programs or activities to another level of government or to the private sector
Be aware that the OPC advises that you should still consider performing PIAs when you make a substantial change to a data collection program even when it does not affect individuals. The TBS also encourages PIAs anytime there is a major change in potential privacy risks or if a significant period of time has passed since the last privacy impact assessment.
PIPEDA Self-Assessment Tool
While your organization should consult data privacy legal experts and the OPC as you develop your PIA, there is a PIPEDA self-assessment tool that can help your organization plan your PIA. This tool provides several frameworks to help you take the first steps to improve your organization's privacy data compliance. However, it is not meant to be a tool to help you replace your organization's PIA plans or dictate the best way to ensure organizational PIPEDA compliance.
The OPC self-assessment tool consists of two major components:
Section 1: A compliance guide that provides a broad overview of your organizational obligations to PIPEDA. This outlines specific guidelines and requirements to be aware of depending on your organization's size and the type of data your organization handles during normal operations.
Section 2: A diagnostic tool that provides a series of checklists to assess your organization's overall compliance under current PIPEDA legislation. The diagnostic tool is the section most similar to your PIA and may overlap in some cases. This is an opportunity to assess whether your organization is following the 10 Fair Information Principles of PIPEDA.
You should refer to the OPC self-assessment tool while you develop your PIA, but remember that it does not replace more comprehensive assessments or satisfy PIA requirements. Instead, use the self-assessment tool as a supplemental way to evaluate your organization's data compliance in between privacy impact assessments.
Fines for Not Performing a Privacy Impact Assessment
Like other legislation passed by the federal administration of Canada, there are significant penalties for failing to comply with PIPEDA. Refusing to perform and submit a PIA, for instance, constitutes an intentional violation of PIPEDA.
All intentional violations of PIPEDA can result in a fine up to $100,000 CAD per each individual violation. As you can tell by this costly violation fee, Canada is very serious about going after companies who breach PIPEDA. 2022 and 2023 both saw high profile case investigations by the Canadian government into PIPEDA compliance.
Beyond monetary fines and other legal problems from the Canadian government, the greatest concern should be the negative public reaction to your business's reputation. How businesses and organizations handle personal information is a major concern not only for Canadian citizens, but people around the world. The main reason PIPEDA was created in the early 2000s was because of public outcry in response to modern private data collection policies.
PIAs, and complying with all of the other guidelines and Steps outlined under PIPEDA, are ideal ways for your organization to show the public that you are diligent about private data protection. An organization that complies with PIPEDA proves that it abides by the highest standards as it handles, collects, and uses private data.
Stay PIPEDA Complaint With Enzuzo
Privacy impact assessments are just one small part of PIPEDA, one of many private data laws that organizations are expected to comply with if they operate in the modern world. Because these consumer privacy laws change often, and with the many ways these regulations differ, it can be difficult to comply with all of them. How do you find the time to perform your PIAs while you keep track of data legislation?
Enzuzo is here to help. Our data privacy platform integrates with websites, ecommerce stores, mobile ap developers, and enterprise clients to help them comply with privacy laws. Looking to pass your PIA by introducing better data privacy protection? Our software protects your company during data handling and assures your consumers that you've taken the highest level of care to safeguard their private information.
Whether you're looking for a way to bolster your next PIA or need help to stay compliant with PIPEDA, GDPR, LGPD, CCPA, and other global data privacy laws, Enzuzo can help. Contact us today or book a demo to see how we help organizations improve their data handling policies and processes.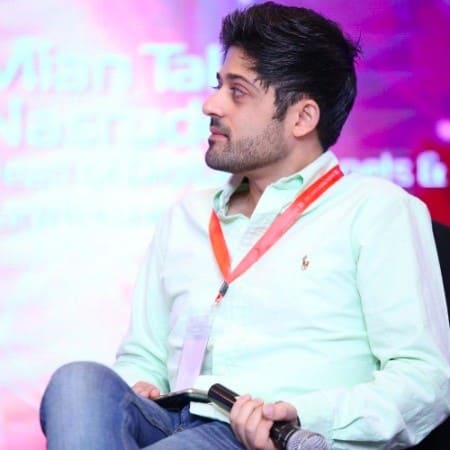 Osman Husain
Osman is the content lead at Enzuzo. He has a background in data privacy management via a two-year role at ExpressVPN and extensive freelance work with cybersecurity and blockchain companies. Osman also holds an MBA from the Toronto Metropolitan University.