Easy Guide to CCPA Compliance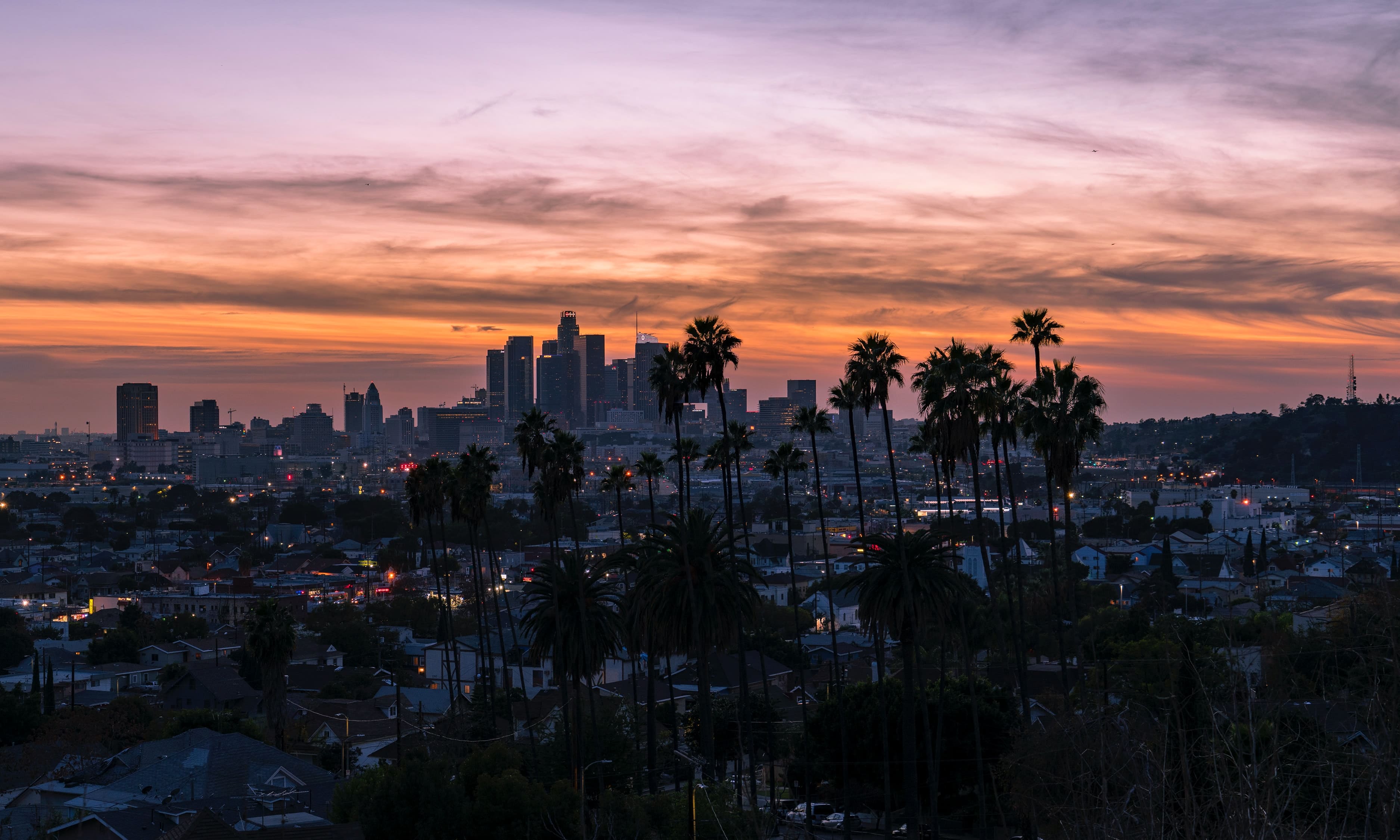 Table of Contents
The Purpose of the CCPA
The internet continues to evolve, as do consumers' potential security issues. The California Consumer Privacy Act (CCPA) was passed to protect the online privacy rights of California residents.
Its purpose is to hold businesses to certain standards that protect consumer data and provide consumers with options for handling their information. This new law protects consumers in the digital marketplace while balancing both consumer rights and business access to user information.
By understanding the purpose of the CCPA, your eCommerce business can make sure it complies with the law and avoids potential sanctions. It's critical that you follow these rules and protect your customer's data.
To help, Enzuzo works with growing eCommerce brands to manage, scale, and grow their business in ways that create customer trust. You can comply with the CCPA and other privacy laws all in one easy-to-use platform.

What Is the Purpose of the CCPA?
The purpose of the CCPA is to give consumers more control over their personal information. This includes data businesses collect about them while using their website, apps, or other technology.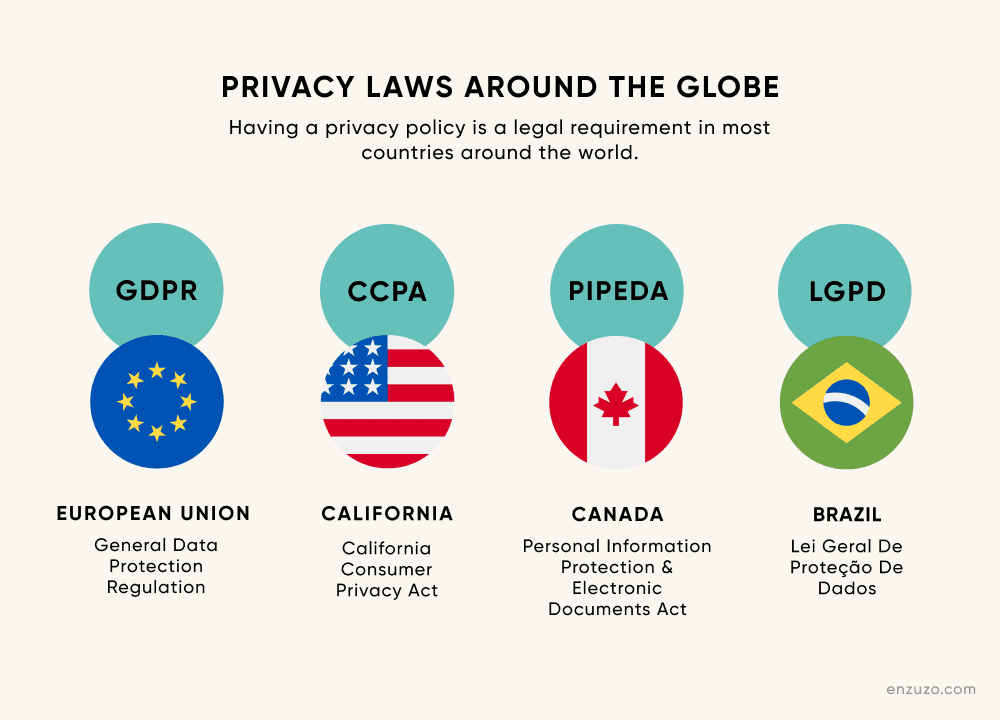 California takes data protection and privacy interests very seriously. It is often at the forefront of data protection and privacy law changes. In 1972, Californians added "privacy" as an inalienable right of its people. This demonstrates how important it is to the government of California and its citizens.
The California Consumer Privacy Act (CCPA) aims to further this purpose. It acknowledges that technology continues to evolve. Text in the CCPA notes that "the proliferation of personal information has limited Californians' ability to protect and safeguard their privacy properly." This is why the CCPA exists — to protect consumer data and privacy rights.
Why Is CCPA Compliance Important?
CCPA compliance is important for many different reasons. First, more and more Americans — and people worldwide — value their online privacy. They know their data is used and sold, and they want better control over it.
While the CCPA protects California residents, online shoppers worldwide want many of these same protections. Showing that your business values their personal information rights show you are a brand that can be trusted. This can help drive customers to your store or business over others.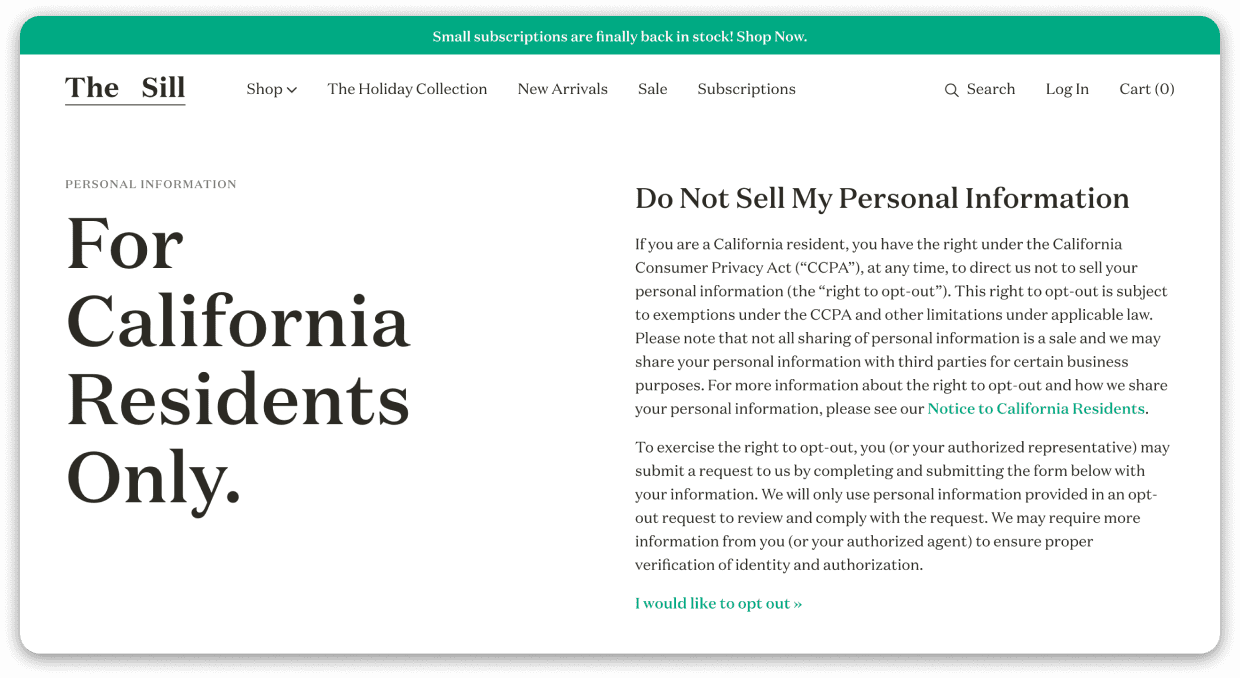 It's also important because significant consequences can occur from violations of the CCPA. These include high fines that may occur for both intentional and unintentional violations. These are discussed in more detail below.
How Does the CCPA Benefit California Residents?
The CCPA creates many benefits for California residents. It provides them the right to know what personal information is collected about them and the right to access that data upon request. It offers new data protections that were never before available. This includes the right to opt-out of data collection, to request personal information be deleted, and much more.
While some companies have already offered consumers the ability to delete their personal information, many more have now had to comply with these requirements. The CCPA was signed in 2018, but it became effective in June of 2021. It affected a great many businesses that work with California residents. At this time, these residents gained these and many other benefits of the CCPA.
What Do I Need to Know About the CCPA?
As a business owner, you need to know that the CCPA may require your business to comply with strict privacy laws. When data is collected, you must be in compliance with this law and exercise due care over customers' personal data. If you use data for commercial purposes, it is one of your obligations to determine if the CCPA applies to you and comply with its standards.
You also need to know that you do not have to do this alone. Enzuzo specializes in creating customized privacy policies for your business. We make it easy to stay compliant and protect consumers' personal information. Our objective is to ensure you always comply with the law — even as they constantly change.
What Is Considered Consumer Personal Information?
Consumer personal information includes any data that may identify or may be associated with a particular household or consumer. This includes, but is not limited to:
Social security numbers
Passport numbers
Legal or full names
Maiden names
Nicknames
Geolocation data
Employment information
Education or background information
Physical or behavioral characteristics
Addresses
Email addresses
Product purchase records
Internet browsing history
Fingerprints
These are simply examples, and other types of data will apply to the CCPA at times. The objective of the CCPA is to protect this consumer data. Commercial sale or purchase of this information is likely protected by the CCPA.
How Does the CCPA Define Consumers?
The CCPA defines a "consumer" as a "natural person who is a California resident, as defined in Section 17014 of Title 18 of the California Code of Regulations . . . however identified, including by any unique identifier." A California resident is any person in the state of California other than for a tcransitory or temporary purpose — if they are "domiciled" in the state, in other words. This includes those who are temporarily out of the state but are otherwise residents of California.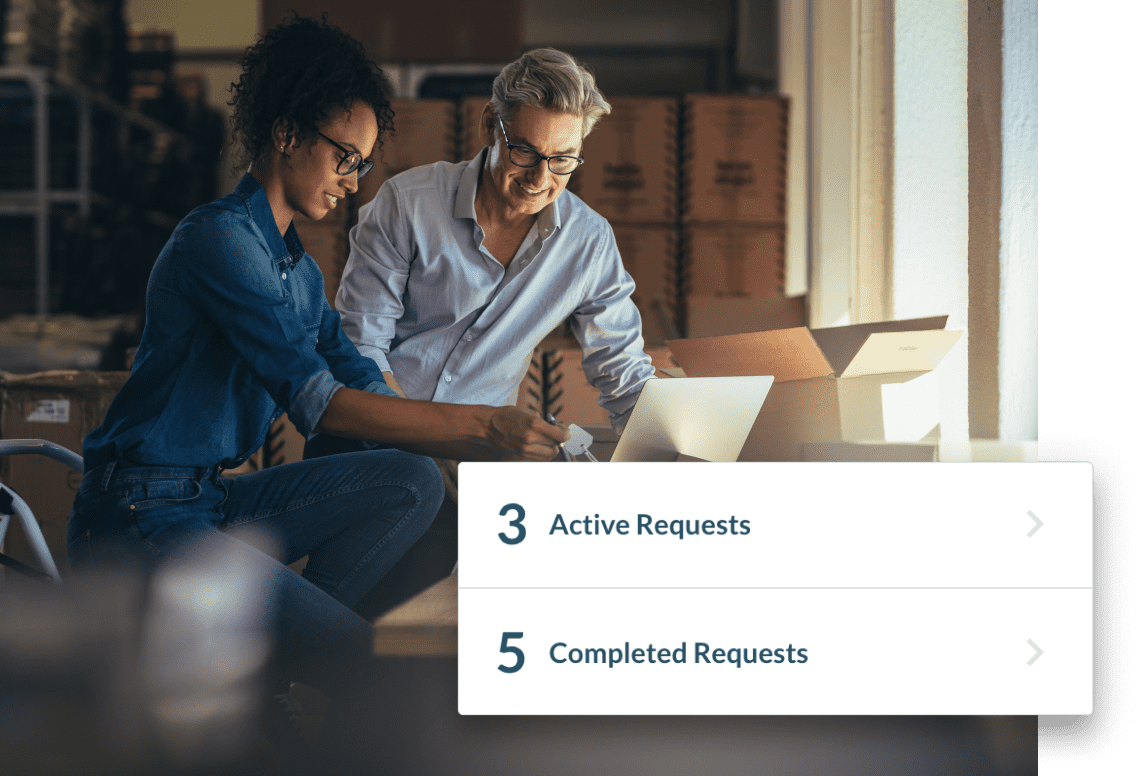 The CCPA does not define consumers by their interactions or relationship with a business. It applies to every California resident, not just those that interact with a business entity.
Employees of a business, their vendors, and many others could include consumers — not just the typical customer. Due to this broad definition, the protections of the CCPA also extend past the borders of the state and protect Californians wherever they may currently be.
What Rights Are Protected Under the CCPA?
Under the CCPA, residents are granted many new rights. These include:
The ability to opt-out of having their data sold to third parties
Knowing if their data is sold to other parties
Knowing who is purchasing the data
The ability to access their personal data
Knowing what types of personal information are collected
The ability to require a business to delete their personal information
Protections for individuals who are minors under 13 and for those aged 13 to 16
Freedom from discrimination of any kind for exercising their rights under the CCPA
Businesses, marketing teams, and advertisers must comply with these new privacy rules if the CCPA applies to them. Enzuzo is able to help your company comply with these new requirements and protect your business from potential sanctions.
Why Is the CCPA Important?
The CCPA is important because of the many responsibilities it places on business owners. eCommerce brands and other online companies must protect customer data for California residents or they could face serious financial penalties.
It's also important because the average consumer is beginning to expect these types of protections and rights regardless of where they're a citizen. By offering these protections, you can be ahead of the game and foster trust with your customers.
How Do Businesses Comply With the CCPA?
Complying with the CCPA is critical if it applies to your business. You can maintain compliance by working with a data privacy company that knows how to create customized systems and policies to fit your business.
What Your Business Needs to Know
You need to know important details about the CCPA and the steps you must take to comply with the California law. You might also be wondering: "Do I have to comply with CCPA?" The CCPA applies to any business that meets any one of the following criteria:
Your organization or business sells, buys, or receives the personal data of 50,000 or more households or consumers
Your company has an annual gross revenue of over $25 million
Your company earns more than half of its yearly revenue by selling consumer's personal data and information
Many small businesses may not be required to comply with the CCPA. However, as soon as your business meets even one of these thresholds, the entirety of the law comes into effect. Too many business owners fail to realize that their company in fact meets one or more of these requirements and thus face sanctions for non-compliance.
What Obligations Do Businesses Have Under the CCPA?
To meet CCPA compliance requirements, businesses have the following obligations:
Create processes to get data sharing consent for any minors under 13 from their parents or guardians
Get affirmative consent to collect data for minors aged 13 to 16
Specify procedures through which consumers may request access to personal data
Include a "Do Not Sell My Personal Information" link on the businesses' homepage
Create policies that limit requesting opt-in consent within one year after the initial opt-out
Create an updated privacy policy that contained a description of CCPA rights for California residents and the new consumer rights
What Are the Potential Consequences Under the CCPA?
Under the CCPA, a business can be fined or sued for failure to comply with the law's requirements. These penalties include:
Intentional Breaches: A maximum of $7,500 per intentional violation.
Unintentional Breaches: A maximum of $2,500 for each unintentional violation.
Private Lawsuits: A consumer can seek between $100 and $750 or actual damages — whichever are higher — for each incident of a breach of their unencrypted data in a business' server.
How Can Enzuzo Help With CCPA Compliance?
Enzuzo is able to help you meet these new requirements and fulfill the purpose of the CCPA. While these privacy laws are complicated, we make it our practice to make sure you comply by:
Creating opt-out forms for your website
Use automatic country detection and language detection to determine potential privacy laws that apply
Provide CCPA and GDPR optimization for your company
Build compliance reporting systems
Create and manage cookie consent banners
Build customized legal policies
These actions and more can help you comply with the CCPA in very little time. You can even begin this process for free—trust Enzuzo for your CCPA compliance needs.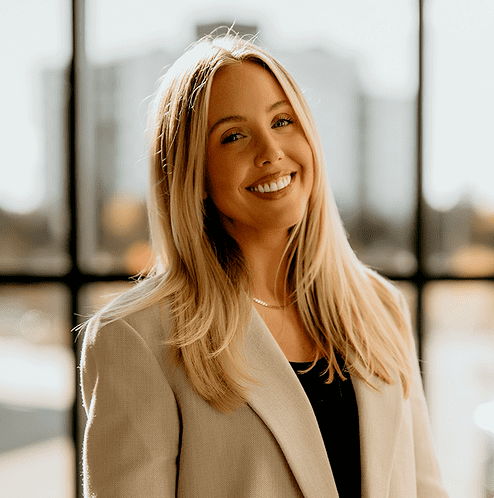 Paige Harris
Paige is the growth marketing lead at Enzuzo and host of The Living Lab podcast.