Learn How to Create a Privacy Policy for Your Website (+ Free Template)
Learn How to Create a Privacy Policy for Your Website (+ Free Template)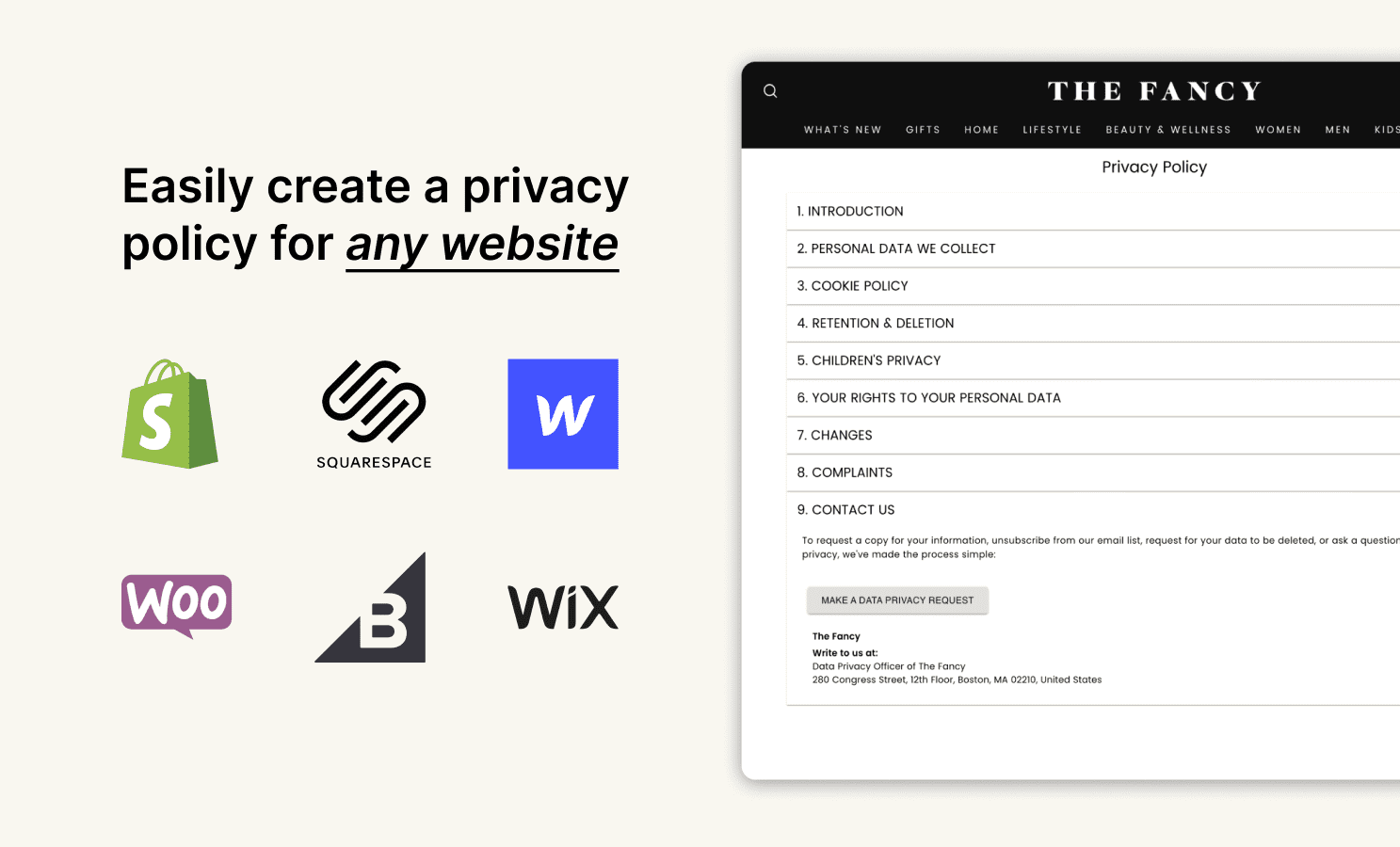 Table of Contents
Having a user-friendly, legally compliant privacy policy is necessary to comply with data privacy laws such as GDPR, CCPA, PIPEDA, and more. Without one, you're putting yourself both at a risk of fines and a decline in brand equity — since it's a signal to your customers that their privacy needs aren't a priority for your business.
Luckily, it's easier than ever to create and publish a fully compliant and engaging privacy policy in no time at all.
In this article, we'll explore:
Whether your website needs a privacy policy
How to create a privacy policy for your website
What makes a great privacy policy + relevant sections to include
A free privacy policy template for your website or app
Let's take a look at website privacy policies in more detail.
Do I need a privacy policy for my website or app?
Yes, your business needs a privacy policy because it needs to comply with data privacy laws such as GDPR, CCPA, and others. Such regulation makes it a legal requirement for you to share information about how you collect, process, and share personal data. The best way to do this is with a public-facing privacy policy page.
👉 Looking for more information? Here's our detailed explainer on why you absolutely need a privacy policy for your business.
Privacy laws that require or suggest you display a privacy policy include:
The EU's General Data Protection Regulation (

GDPR

)
Canada's Personal Information Protection and Electronic Documents Act (

PIPEDA

)
California's California Online Privacy Protection Act (CalOPPA)
California's California Consumer Privacy Act (

CCPA

)


These privacy laws give citizens more rights and control over their personal data, meaning it's essential for you to communicate how you process and store said information.
The definition for personal data can change depending on what your legal framework is. In most cases, it refers to data that relates to an identifiable person.
This can include:
Contact information — phone number, email address, shipping address
Digital data — IP address, device type, browsing history on your website
Payment information — credit card details, billing address, PayPal details.
Based on this list, it's easy to see why an eCommerce store needs a website privacy policy. They're not the only ones, though. Most service providers, small business owners, SaaS companies, bloggers, and WordPress content site owners need a privacy policy to meet legal requirements.
Outside of legal requirements, many eCommerce and website hosting platforms ask you to have a privacy policy as part of their terms of service — Shopify is an example of this. If you don't, you risk losing your account with that provider.

How to create a privacy policy for your website in 3 easy steps
The easiest way to get started is to head over to Enzuzo's privacy policy generator and sign up for a free account. Next, follow this step-by-step process:
1. Complete a short questionnaire
We ask you some details about your business or website to generate a policy page personalized to your requirements.
You'll need to share your:
Legal business name
Business address
Email address and/or phone number
2. Customize your privacy policy
The next step is to assist you with customization. We give you a handful of options that allow you to control how your privacy policy looks on your site.
Stick with our standard title, or choose a new one for your privacy policy instead. Select a border style for your drop-down sections and get a preview for how this looks. You can choose from drop shadow, bordered, or no border for a more seamless look.
You might notice we don't get into colors and fonts here. That's because Enzuzo pulls this styling directly from your website theme, so there's no clashing of styles.
In this step, you're also able to customize your policy to be compliant with privacy laws. Changes made here are reflected in the wording, so it's important to choose wisely to cover all your bases. We recommend checking all the boxes here so you're covered, no matter where your next visitor or customer comes from.
3. Save and publish your new privacy policy
Your privacy policy is almost ready. Next up, you'll need to save your policy and share a few details with us so you can edit and publish your privacy policy.
First, tell us which website builder you're using our drop-down menu.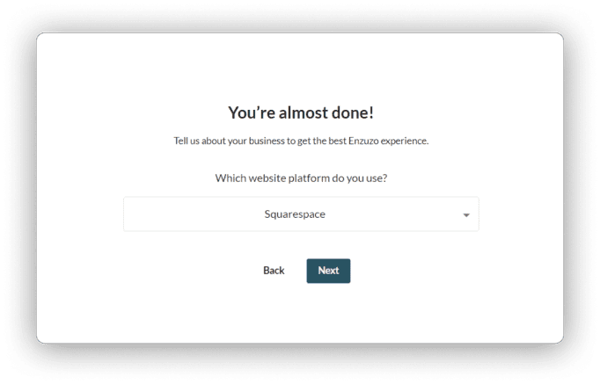 Next, you'll be asked to create an account. We only need a few details here, and you don't need to hand over any credit card details.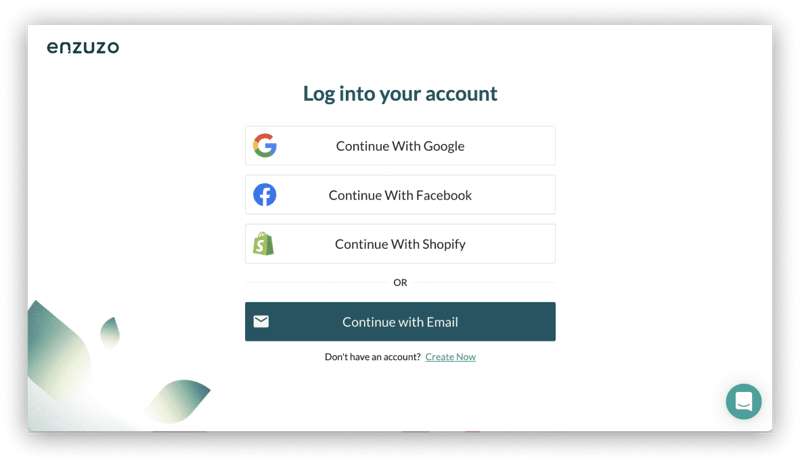 Once you've finished the signup process you'll see your Enzuzo dashboard. Here you can see your privacy policy, make edits, and get the code and instructions to add it to your website.
What your website's privacy policy should include
In this section, we outline the important details to feature in your privacy policy page. This is recommended if you would rather build your page yourself using your CMS.
The necessary information to highlight in your privacy policy is how and why you collect personal data, how it's used, and your users' rights. You should also include your contact details and how someone can make a complaint.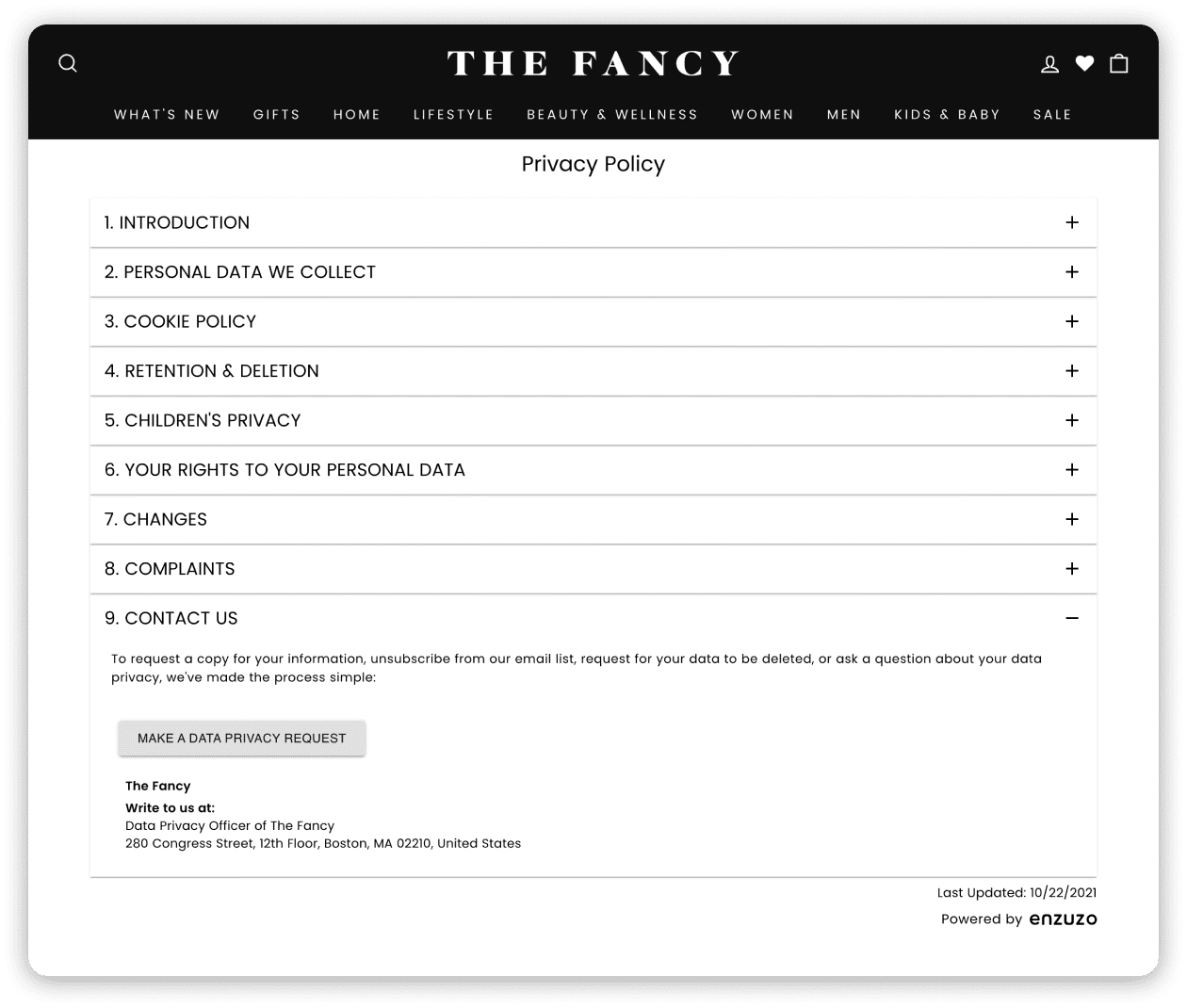 At a glance, here are the sections your privacy policy should include:
An introduction
Personal data collection and use
Personal data retention and deletion
Children's data (if relevant)
User data rights
How changes will be communicated
How to make a complaint
Your contact information
What Makes a Privacy Policy Stand Out
A generic and underwhelming privacy policy page will hurt your brand, since users may feel like their data privacy concerns aren't being taken seriously. A recent survey of Australian shoppers highlighted that 64% of online consumers evaluate a company's data privacy reputation before doing business with them.
Hence, if you're not putting in the effort to create a seamless privacy policy page, you might be leaving money on the table.
👉 Looking for inspiration? Check out our list of the best privacy policy pages on the internet.
Here's how to stand out from your competition:
Invest in User Experience
Your privacy policy page deserves as much attention as any other page on your website when it comes to user experience. That means carefully considering what your users' goals are, then building an environment where a combination of your words and design exceed that.
A great way to improve the user experience on your privacy policy page is to break it down into sections. Use headings, dividers, or anchor links to make it easy for someone to skim read or jump to the section they're most interested in.
Write in Simple & Clear Language
Confusing legalese and wordy privacy policy statements can actually put users off. Your main goal is to communicate important details about personal data collection and your customers need to be able to understand what you're saying, without needing to consult a thesaurus.
The best privacy policy pages feature clear language, written in a way that most people can understand. The language is accessible, with short sentences, familiar language, and plenty of space. You can't always get away from using complex terms in a legal document, but these should be explained in a simple way so there's no confusion around what they mean.
Your privacy policy should be just as easy to read as one of your email newsletters or blog posts. Opt for simplicity, and weave in elements of your brand style and tone of voice. This helps tie it into the rest of your content, and gives your users some reassurance that your policy is unique to your business, carefully prepared, and expertly managed.
Convey Enough Information Without Being Overwhelming
There's a real mix of approaches when it comes to privacy policies. Some are no more than a few lines of generic text, while others feel like an endless scroll through dry and irrelevant language. Aim to deliver enough information to satisfy your users' needs and rights, but without it feeling like a chore to read.
Think about what your user really wants from reading your privacy policy page — they want to understand how their data is being collected, used, shared, or sold. They want to know that you understand their rights, and find out how they can make a request if they wish to. They want reassurance that their data is in safe hands with you. The key is to deliver this without it feeling overwhelming.
Some of the best privacy policy examples cover everything you could possibly want to know about personal data collection and processing, without you even knowing it. That's because the information is split into sections or bite-sized segments, with clear dividers, plenty of spacing, or useful features like drop-down menus or a highlights section. With features like this, you can strike the right balance between depth of information and user experience.
Include Helpful Media Content Wherever Possible
While photos and videos aren't a must-have for your privacy policy page, they can help you communicate complex ideas in a more accessible way, and offer additional resources for your audience.
You can use media content in multiple ways to improve your privacy policy. First, you can use media as a way to enhance your accessibility. Reading blocks of text isn't easy for everyone, so having this information also available in audio or video format can be a great help.
Visual content can also be great for helping your users understand a concept more easily. Infographics, workflows, and charts can be useful tools to show how a process works, or to quickly demonstrate different types of personal data that you collect.
To recap, the best privacy policies are those that go beyond the basics and create a better privacy experience for users. Here's how to do this:
Create a user-friendly experience — e.g. use a clear font, easy to understand language, and formatting to help them navigate through the text


Be specific about the types of information you collect and use — e.g. you collect a user's birth date to send a discount voucher, or their shoe size so you can show them only relevant sale items


Talk about the benefits of using this data — e.g. Google Analytics helps you plan more of the content they want to see, Google Adsense allows you to display more relevant adverts


Help your users learn more about data privacy — e.g. link to a resource on

privacy laws

, or include helpful tooltips that explain terms in more detail


Make this part of your overall privacy experience — e.g. invest in a privacy-first experience, talk about what this means for your customers, and show it in action.
Free Privacy Policy Template
Enzuzo's free privacy policy template is yours to download, edit, and tweak to your requirements. It's fully vetted and certified by professional lawyers and conveys all the necessary information to comply with data privacy laws.
👉 Download The Privacy Policy Template in Google Docs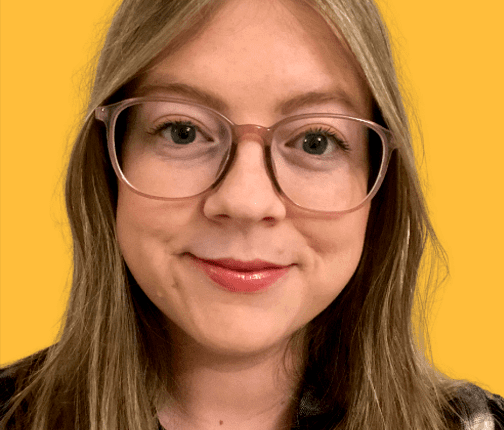 Nicola Scoon
Nicola is a freelance content writer for HR tech & SaaS. She's written for Polly, Zapier, Pyn & more and is passionate about remote work, employee wellbeing & productivity.