Automate your Data Subject Access Requests (DSARs)
The easiest and fastest way to automate data subject access requests for eCommerce.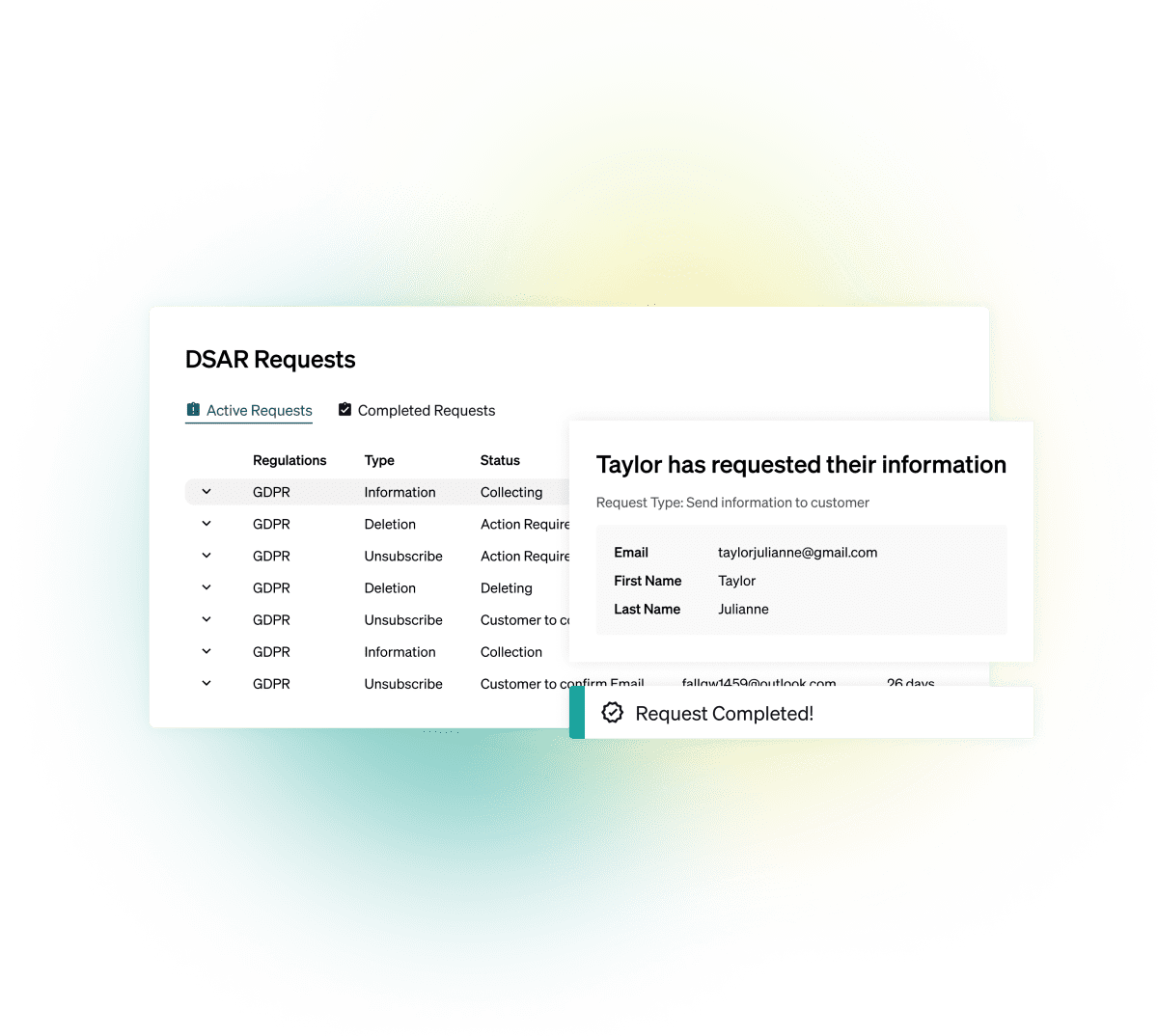 The fastest way to comply
with DSAR requests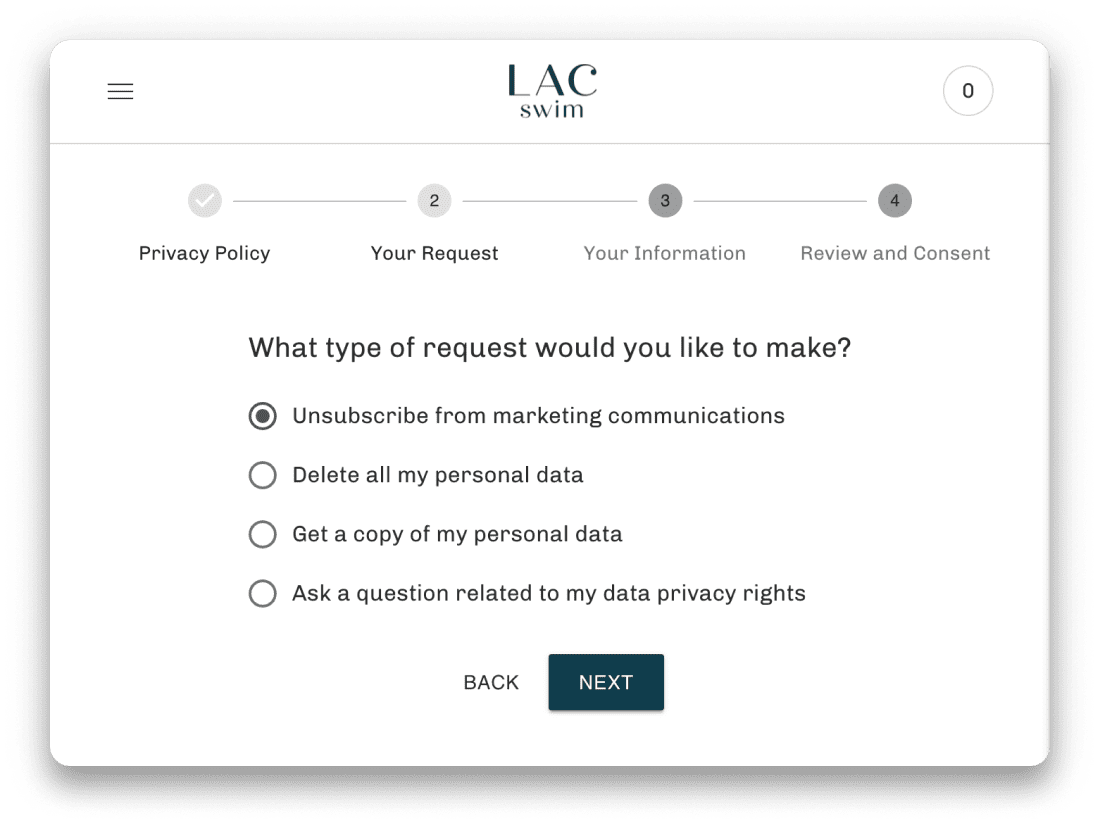 Process data requests
(DSARs) in a few easy steps
Enzuzo's automated DSAR process will ensure you complete data requests quickly and on time, all from one simple privacy dashboard.
2. Verify customer or users identity
3. Automatic due date reminders
4. Complete requests on time
Minimize the risk of expensive privacy fines
Never miss a data request
Due date timelines for DSARs are different for each privacy law, and it's hard to monitor each deadline. With Enzuzo, you can track every personal data request, streamlined in one easy dashboard and workflow.
Easily complete DSARs on time
Failing to complete a request on time can cost you thousands in privacy fines from GDPR, CCPA, and other data privacy laws. We automatically send you a notification when data subject requests are due, so that your organization stays in compliance with privacy laws.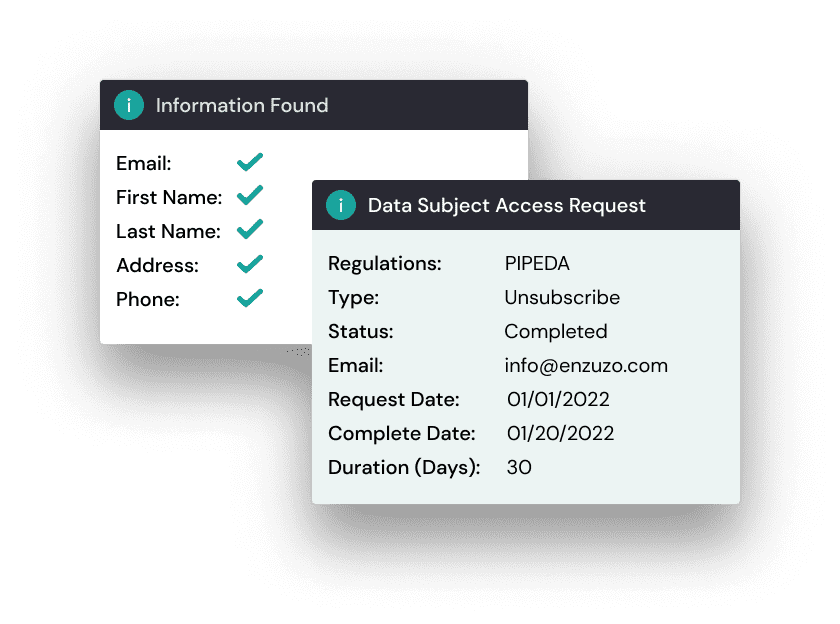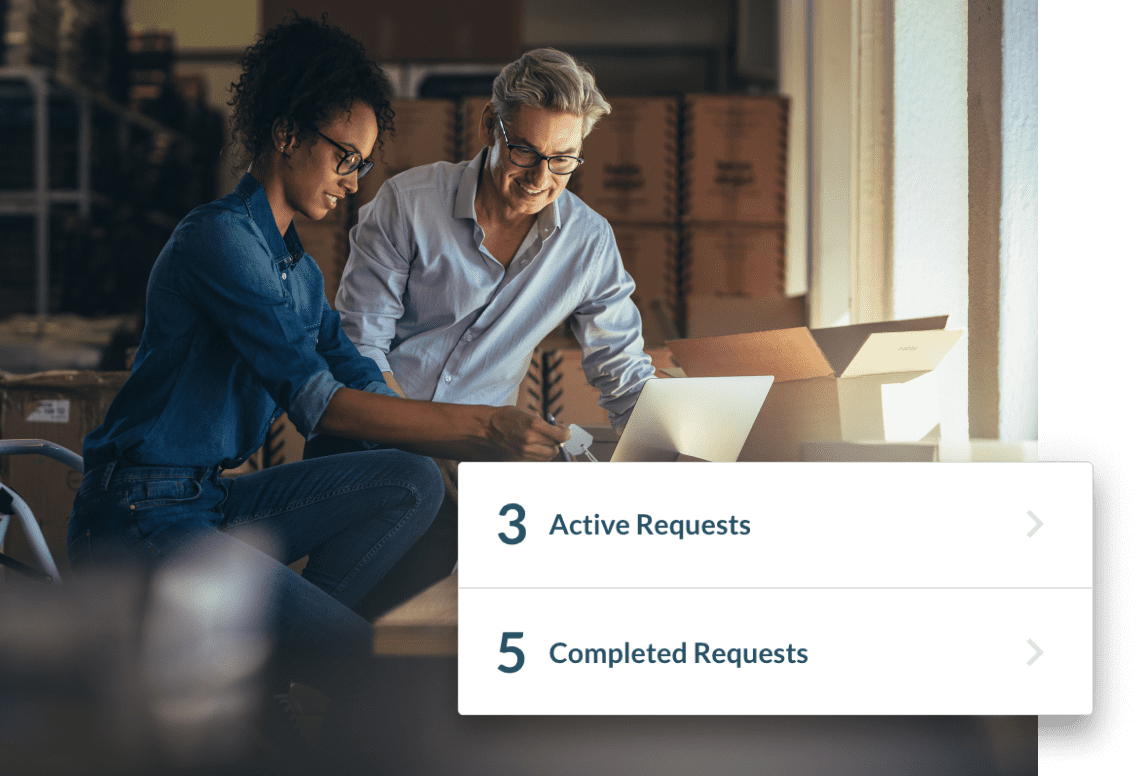 Grow and keep your customers' trust
Customers can easily request personal data
Enzuzo gives you multiple ways for customers' to request their data directly from your website, giving them back control of their information while increasing trust and transparency for your organization.
Ensure customer data stays deleted
Grow trust and transparency with personal data removal. Data privacy management will ensure that when you delete customer data, it stays deleted throughout your various processes and technology tools.
Join 1000+ brands minimizing privacy risk

"Before, I was worried about how I would effectively deal with customers' inquiries and privacy requests. Now, I feel at ease, because Enzuzo is taking care of this for my business."
More on data request process
What is a Data Subject Access Request (DSAR)?
How long should a DSAR take?
What does a Data Subject Access Request look like?
Can you refuse to respond to a DSAR?
What happens if I don't respond to a DSAR?
How much does a DSAR cost?
How to make a Data Subject Request?