Table of Contents
Shopify trust badges help you boost sales by increasing customer trust. These badges show that your site is legitimate and its features are endorsed by trusted organizations. When you're a busy entrepreneur, though, you don't have the time to pour through each trust badge solution individually to determine what will work best in your Shopify store. We've compiled the information below to help you make an informed decision about which badges to choose and why.
To understand what trust badges you should add to your online store, you need answers to questions like:
What Are Trust Badges and Should You Add Them to Your Store?
Trust badges are an essential part of your arsenal to build trust for your eCommerce store. Shopify trust badges are icons, logos, or images you place on your page. They are typically located on checkout pages or your website footer to reassure your users that they can trust the safety of their purchase.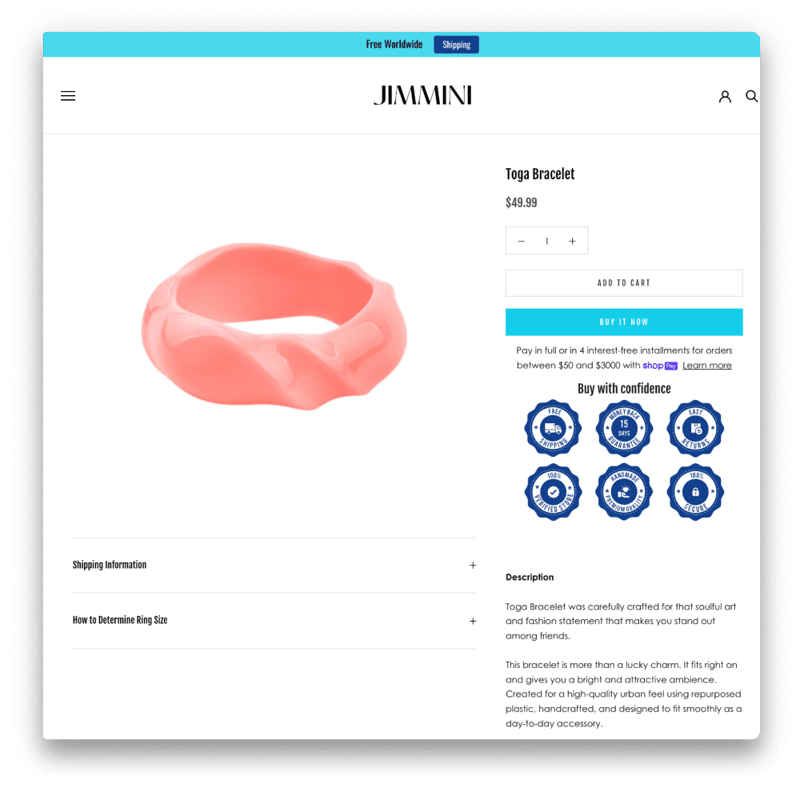 Trust badges often indicate that the site has security features to protect consumer information. Other badges indicate that the site is customer-friendly or a trusted partner.
Shopify trust badges are an easy way to increase the confidence of your shoppers. They demonstrate visually to the customer that your page is trusted and secure, helping reduce shopping cart abandonment and increase overall sales. The best Shopify stores use trust badges. Prospective buyers may be concerned if they don't see an indicator like a trust badge or payment icon located somewhere on your website.
Where To Add Trust Badges on Your eCommerce Website
Trust badges are best placed throughout your Shopify store in strategic locations, most likely to impact conversions, including the following:
Footer:

Security and payment badges in the footer tell the customer right away that your site is secure and protected. They see the badge as they are shopping, which increases confidence and keeps them on your page.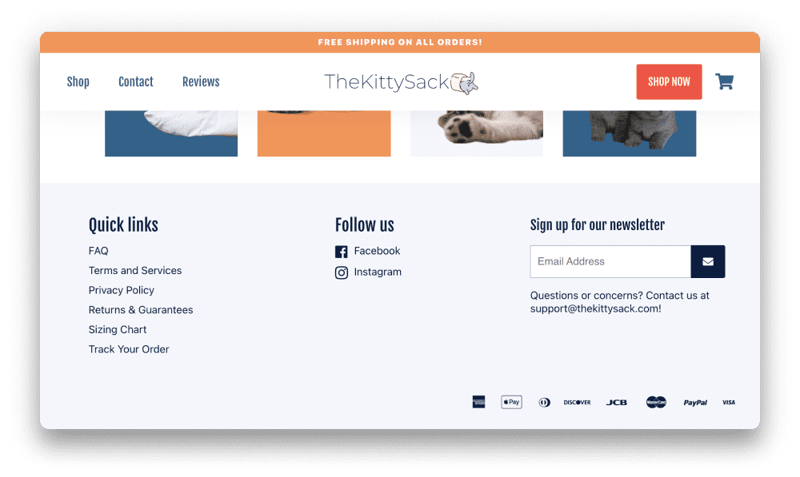 Product Pages:

When shoppers are looking at your products, reassurance about site security or money-back guarantees shows confidence in your product. It also shows they can buy from you and feel safe while doing so.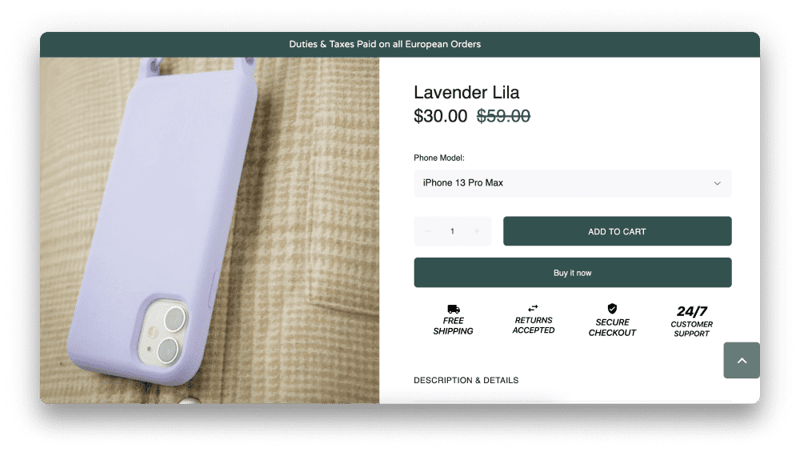 Checkout:

When a customer proceeds to checkout is the time they are most likely to reconsider. Trust badges encourage customer retention through the process to increase your sales.
Different Types of Trust Badges
There are many trust badge types, but a few constitute some of the most important for your Shopify store. Here's an overview of some of the badges you can add to your website to increase trust for your brand.
Payment Badges
Payment badges let customers know which payment methods your store accepts and how they can do so conveniently. Payment badges associate your website with trusted brands like Mastercard, Visa, Discover, and PayPal. If you use a payment provider that offers Verified by MasterCard or Visa, this adds another layer of security for your customers.
Security Badges
Every well-built Shopify store should have an SSL certification. It shows up as "HTTPS" on your site's URL and often appears in green or with a lock symbol next to it. Consumers increasingly avoid any website without this certification, especially if they intend to provide a credit card for payment. However, not everyone is familiar with this designation, so a trust badge helps indicate that your site is secure and certified. It also assures the customer they will have a safe checkout experience.
Endorsement Badges
Third-party organization endorsements are another great way to show the trustworthiness of your website. Maybe you are part of an exclusive organization that has strict standards. Perhaps you sell fair-trade or organic foods. These types of endorsements require accreditation and credentialing, so an endorsement badge shows you are the real deal. Two endorsement badges that customers especially trust include:
Google Customer Reviews Badge: This requires at least 100 customer reviews to use the badge.
Better Business Bureau (BBB) Dynamic Seal: To get this badge, you need to meet BBB's standards of trust. People instantly recognize a BBB endorsement.
Environmental or Social Impact Badges
Environmental badges help differentiate your brand from your competition. Environmental badges help signify that you sell eco-friendly products or your brands' commitment to sustainability.
Like 1% for the Plant, many organizations let you pledge a specific portion of your sales or profits to a worthy environmental cause. Not only does this allow you to make a difference, but it also lets your customers know they are making a difference with every purchase they make from your store. This can further drive sales to your business over others.
5 of The Best Trust Badge Apps for Shopify
Instead of having to figure it out by yourself, we pulled together a list of the best trust badge apps for Shopify.
Unlock over 670 premium payment badges including full-color with multiple design options to choose from. Built to quickly build trust when your shoppers are making their purchase. It's the easiest way to grow your store's sales.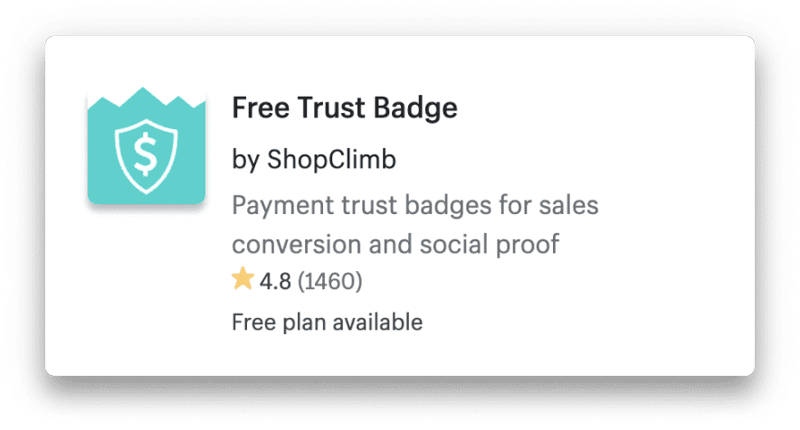 TrustedSite offers a suite of certifications that help to alleviate the most common concerns that people have when they shop online. Earn these certifications to display TrustedSite trustmarks throughout your site and show visitors that they can trust your business.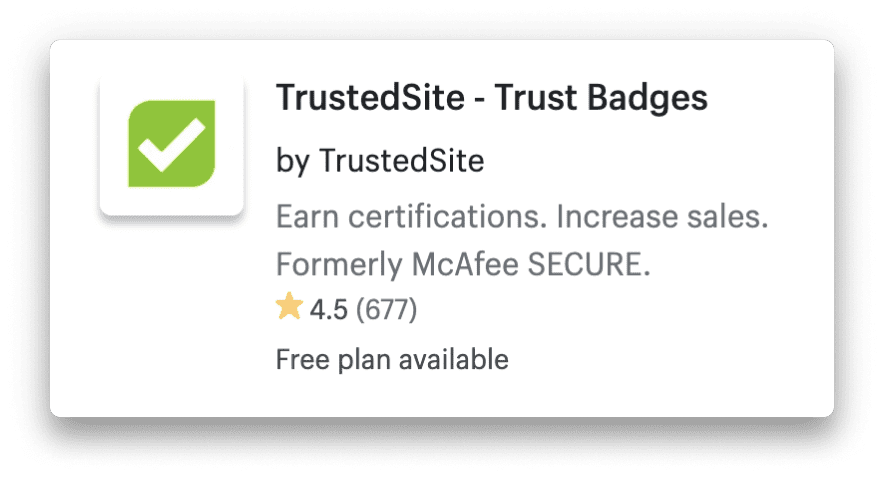 Ease your customers' fear with variety trust badges, motivate them to purchase your product and boost your sales. Works with Oberlo, Loox and Spocket!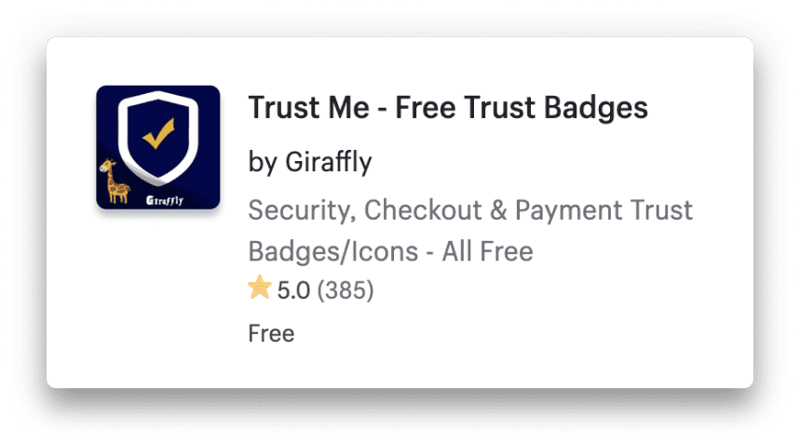 A broad spectrum of trust badges: Credit Card Providers, Banks, Currencies and more. Plus, the app is now Online Store 2.0 compatible.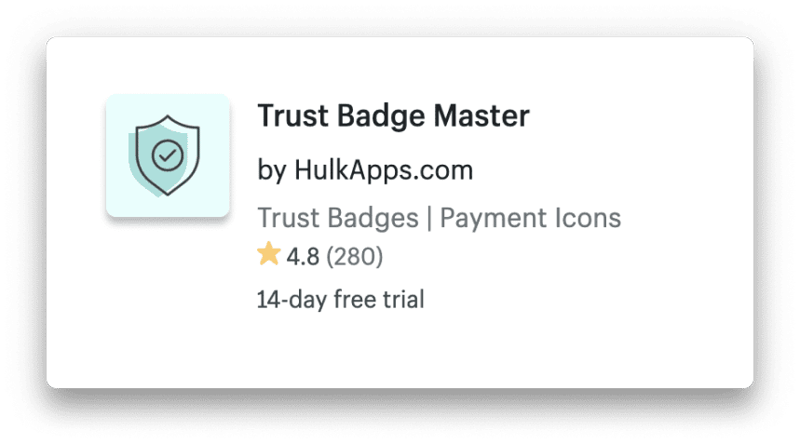 Safe shopping trustmarks are placed at key decision-making points, like the cart & product page, giving shoppers the confidence to purchase.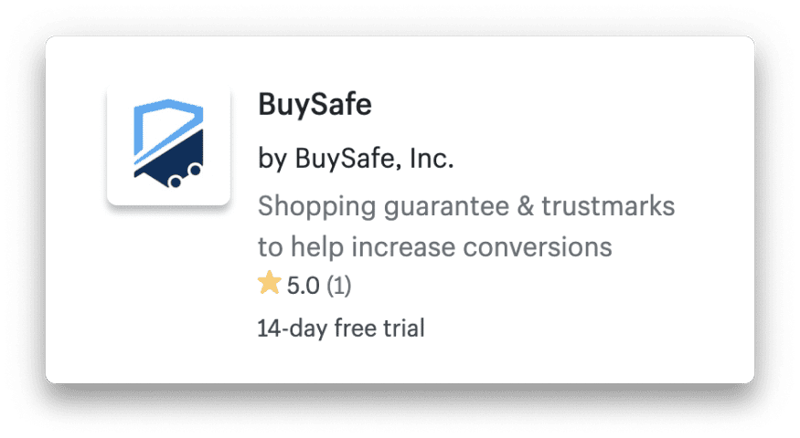 Adding trust badges to your store is a critical component of a user-friendly shopping experience. Trust badges reassure your customers that your site will protect their information and their rights as customers.
Customers want to trust the site they're giving their personal information to. If they don't trust your site, you run the risk they'll choose to buy from a competitor — costing you valuable revenue.
Other Ways To Build Trust on Your Shopify Store
With the Enzuzo Data Privacy app for Shopify, you have additional ways of building trust in your store besides just trust badges. Enzuzo is a cost-effective and straightforward way to create scalable privacy experiences for your customers.
Having the Right Legal Policies
Creating legal policies for your site can be daunting without experienced help. Customers want to know there are rules in place to protect them. You also want to have your regulations clearly outlined so there is no dispute later, leading to fines depending on which laws apply to your store. A free eCommerce privacy policy generator can help you get the legal policies you need to build confidence in your store. Your policies can comply with privacy law requirements, be in multiple languages, and utilize automatic updates to stay ahead of the game.
Cookie Banner
A free GDPR compliant cookie banner generator is an essential privacy feature depending on customers located in the European Union. You need to comply with federal and often international laws, and a cookie banner generator can help with GDPR compliance. Enzuzo's cookie banner is fully customizable with a built-in cookie manager.
CCPA Do Not Sell My Information Page
If you have customers located in California, United States, you might want to consider adding a CCPA Do Not Sell My Info Page where customers can easily make data requests (DSARs). A Do Not Sell page provides customers with a place to request you to delete their data, request for you not to sell their data and more. It brings a level of transparency to your brand that will make you stand out, in addition to other essential aspects of your business.

Build Confidence in Your Shopify Store
Trust badges show your site is secure and can be trusted by customers. Enzuzo can help you with legal policies, DSARs, cookie banners, and more. With all these tools at your disposal, you can drive customers to checkout and keep them coming back.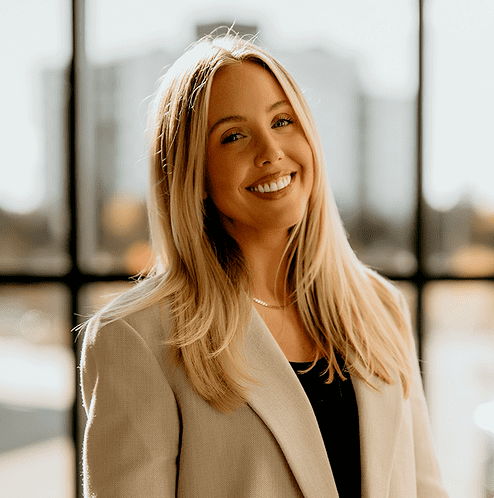 Paige Harris
Paige is the growth marketing lead at Enzuzo and host of The Living Lab podcast, providing insightful articles in the privacy space.