Learn From the Best Privacy Policy Examples of 2021
Learn From the Best Privacy Policy Examples of 2021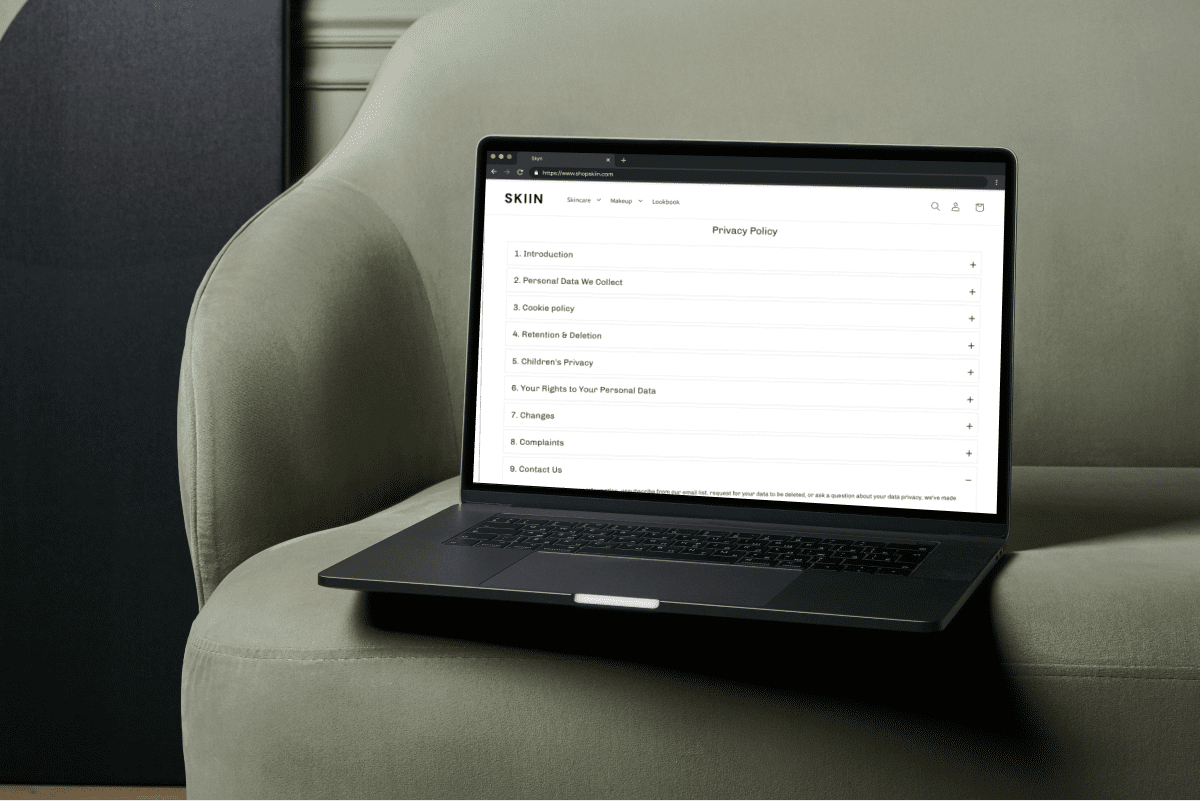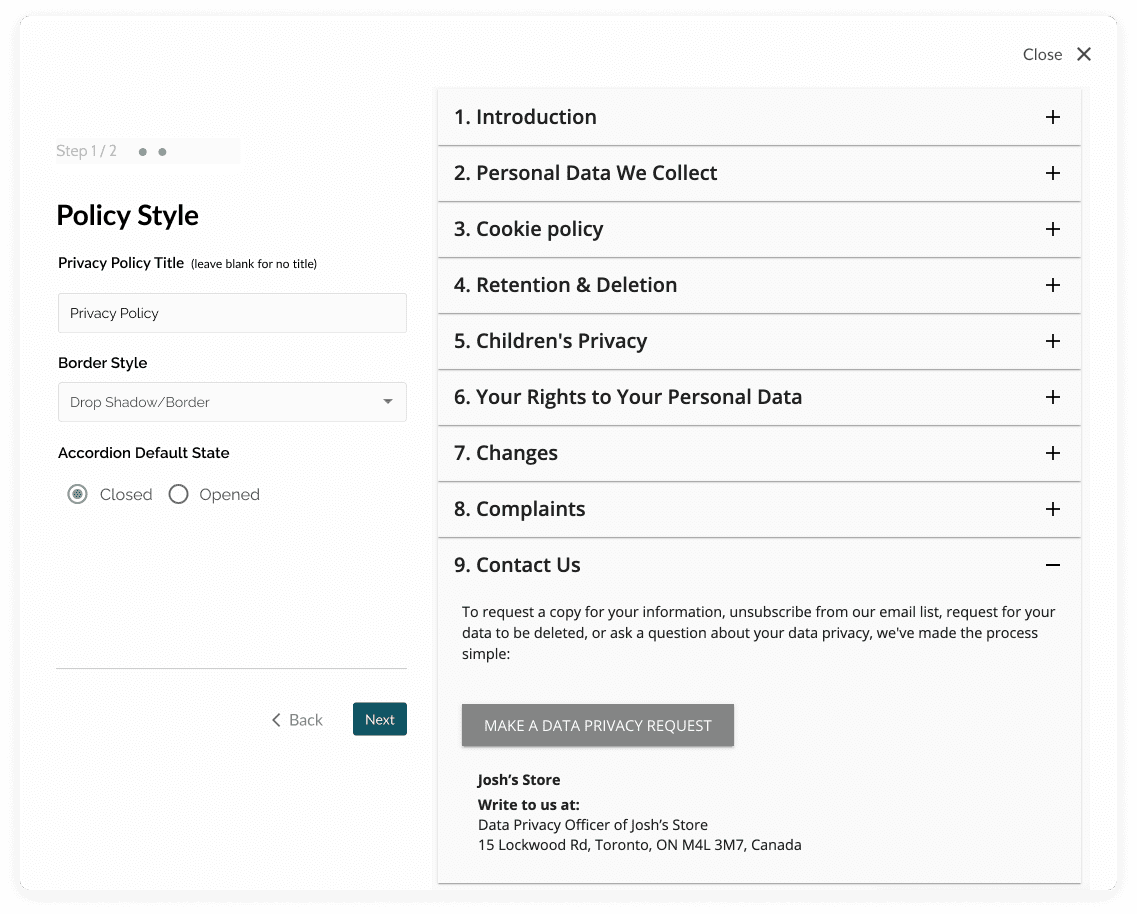 Having a privacy policy might be an essential part of running your online business, but they're not always given the care and attention they deserve. It's time to change that though, as an impressive privacy policy shows that data protection is part of who you are as a brand.
In this guide, we'll explain why having a privacy policy matters and how you can create one that's better than average. We'll also share some of the best privacy policy examples from leading businesses, SaaS companies, and eCommerce stores to inspire you.
Why a Privacy Policy is a Must-Have for Small Businesses

Doing business online comes with a lot of legal requirements, and having a valid privacy policy is a must-have for many small businesses and eCommerce stores. Not only does having this key legal document help you stay compliant, but it's a great way to show your customers that you care about personal data protection and their rights.

At the heart of many privacy laws is a desire for businesses to be transparent with users about how their data is collected, stored, shared, and used. Often, these details need to be shared with your users before they continue browsing your website, buying a product, or signing up to your email list. The easiest way to share this information is within a privacy policy, which you can easily link to from anywhere on your website or social media channels.

Privacy legislation like the EU's General Data Protection Regulation (GDPR), the California Consumer Protection Act (CCPA), and the California Online Privacy Protection Act (CalOPPA) all explicitly require a privacy policy for compliance. Others, like Canada's Personal Information Protection and Electronic Documents Act (PIPEDA) require you to share information with your users, but don't outright mandate a website privacy policy. Whether it's explicitly required for your business or not, a clear eCommerce privacy policy remains the most effective way to communicate your approach to data privacy with your site visitors.
What Your Privacy Policy Should Feature

Your privacy policy serves as a document that outlines how you collect, use, and store personal data, and what this means for the individuals involved. It should cover users' rights, your responsibilities, and what happens if something goes wrong. This means there's a lot of detail to cover, but it's essential if you want to stay compliant and communicate with your users clearly.

Privacy policies cover how and why you collect and process personal data, also known as personally identifiable information. This can include phone numbers, email addresses, credit card information, and biometric data. It also includes information about a user's device, like IP address and browser type. When pieced together, this data can identify an individual, and therefore must be protected.

At a glance, your privacy policy should cover the following areas:
Your contact information
User data collection and the purposes behind it
Data processing, storage, and sharing
Data retention and deletion
Your users' data rights and how they can exercise them
How to submit a complaint
Details of any changes to the policy document
This isn't an exhaustive list. If your website visitors include children, for example, you'll also need to include a disclaimer on children's rights and what this means for both children and parents. In areas where California's CCPA applies, you'll need a section that covers the sale of data and how to opt out.
If you don't plan on having a separate cookies policy, you should also include information about cookie use within your privacy policy. This is especially important if you run an eCommerce store, as you're likely to use multiple cookies from third party service providers like Google Analytics and Google Adsense to operate your browsing and checkout process.
For an in-depth look at everything you need to include in your privacy policy, see our guide on how to create a privacy policy. It'll walk you through what you need to cover, the legal requirements, and offer ideas and tips on how to create a clear yet comprehensive privacy policy.

What Makes a Privacy Policy Stand Out

Many websites feature a privacy policy simply because they have to, and it shows. Reading through these generic privacy policy documents can be an underwhelming experience for the user, as they haven't been designed with people in mind. Here's how to make your privacy policy stand out from the crowd and offer your users a better experience.
User-Friendly Experience

Your privacy policy page deserves as much attention as any other on your website when it comes to user experience. That means carefully considering what your users' goals are, then building an environment where a combination of your words and design exceed that.

Consider how you can make your privacy policy easy to understand. Think about the font type, size, and spacing you're using and whether it's easy to read. Think about the colors you feature on your page — especially your link colors if you choose to link to other pages or policies.

A great way to improve the user experience on your privacy policy page is to break it down into sections. Use headings, dividers, or anchor links to make it easy for someone to skim read or jump to the section they're most interested in.

With Enzuzo, you can use our privacy policy generator to create a page that features user friendly dropdown sections. This means your visitors aren't faced with a wall of text when they land on the page, and can instead focus on only the sections they want or need to.
Clear Language

The main goal of your privacy policy is to communicate important details about personal data collection and use to your users. Your users and customers need to be able to understand what you're saying, without being faced with legalese or complex concepts.

The best privacy policy examples feature clear language, written in a way that most people can understand. The language is accessible, with short sentences, familiar language, and plenty of space. You can't always get away from using complex terms in a legal document, but these should be explained in a simple way so there's no confusion around what they mean.

Your privacy policy should be just as easy to read as one of your email newsletters or blog posts. Opt for simplicity, and weave in elements of your brand style and tone of voice. This helps tie it into the rest of your content, and gives your users some reassurance that your policy is unique to your business, carefully prepared, and expertly managed.
Depth of Information Provided

There's a real mix of approaches when it comes to privacy policies. Some are no more than a few lines of generic text, while others feel like an endless scroll through dry and irrelevant language. Aim to deliver enough information to satisfy your users' needs and rights, but without it feeling like a chore to read.

Think about what your user really wants from reading your privacy policy page — they want to understand how their data is being collected, used, shared, or sold. They want to know that you understand their rights, and find out how they can make a request if they wish to. They want reassurance that their data is in safe hands with you. The key is to deliver this without it feeling overwhelming.

Some of the best privacy policy examples cover everything you could possibly want to know about personal data collection and processing, without you even knowing it. That's because the information is split into sections or bite-sized segments, with clear dividers, plenty of spacing, or useful features like drop-down menus or a highlights section. With features like this, you can strike the right balance between depth of information and user experience.
Helpful Media Content

While photos and videos aren't a must-have for your privacy policy page, they can help you communicate complex ideas in a more accessible way, and offer additional resources for your audience.

You can use media content in multiple ways to improve your privacy policy. First, you can use media as a way to enhance your accessibility. Reading blocks of text isn't easy for everyone, so having this information also available in audio or video format can be a great help.

Visual content can also be great for helping your users understand a concept more easily. Infographics, workflows, and charts can be useful tools to show how a process works, or to quickly demonstrate different types of personal data that you collect. You could also use video to add more depth to your privacy policy, by featuring a video about your approach to data security from your CEO. Once you've mastered the basics of a user friendly privacy policy, adding extra media can help you transform it from great to impressive.
7 of the Best Privacy Policy Examples to Inspire You

Sometimes having an example in front of you can really help you craft an excellent privacy statement or policy. Here are some great examples from leading brands and small eCommerce businesses to inspire your own privacy policy agreement.
AirBnb
As one of the most well known travel organizations out there, it's essential for AirBnb to have a set of legal policies that both protects themselves from any potential issues and gives their customers the information they need in a simple format.
AirBnb's privacy policy is refreshingly clean, simple, and easy to follow. They've opted for a "no frills" approach, with no distracting colors or header graphics in the way of what's important. The policy is thorough, and split out into sections so people can skim read through them. In the sidebar, users can also navigate to other policies that might be relevant — like the company's terms of service.
An interesting addition to AirBnb's privacy policy is that you're able to read a previous version of the page. This is incredibly useful for users that might want to know what's changed, or to reflect on what was in place when they booked their stay, made an agreement, or originally shared their data with you. It's also a great way to demonstrate transparency.
Slack
Visually, Slack's privacy policy is similar to AirBnb's. It features clear, easy to read text against a white background, with helpful headings throughout to guide the reader. Where it differs is that Slack's policy has a table of contents where you can jump straight to the section you need, which is great for user experience.
With such an international customer base, Slack recognizes the importance of reassuring users that their data is transferred between different countries safely. This section is both to demonstrate website compliance with privacy laws like the EU's GDPR, and also to provide useful information to users who might be comparing Slack with a competitor that isn't as transparent about data transfers.
Canva
Online graphics tool Canva has a comprehensive privacy policy that really goes into detail about exactly how and why they collect and process data. Not only that, but Canva's privacy policy also explains details you don't always find in others — like their use of log files and web beacons. Many organizations would wrap this information up in a general statement about cookies, but Canva has gone beyond and offered its users even more insight into what happens with their data.
What makes Canva stand out as one of the best privacy policy examples is their approach to making complex language simple. Throughout the privacy policy you'll find these highlighted summary sections. Not only does it save the user reading paragraphs, but it's written in the brand's approachable, fun tone of voice too — so it feels familiar and reassuring.
Best Buy
Like most large eCommerce stores, Best Buy has a robust privacy policy that outlines what its users can expect. What's great about Best Buy's privacy policy is that it starts with a section that covers the highlights from the main privacy policy. This is essentially all anyone needs to read unless they have a deeper interest, which saves their customers time.