Table of Contents
Mobile apps play a huge part in the modern business landscape, so much so that nearly 50% of small businesses had an app as of April 2022. Developing and launching an app is exciting, but the thrill of customer downloads can be painfully short-lived. If developers and business owners fail to meet the requirements, Apple might initiate the process of delisting an iOS app.
What will get your app delisted, and what can you do to prevent it from happening? There are several possible reasons that your app may be removed from Apple's App Store, and it's crucial to understand all of them so that you can continue to expand your engagement with customers.
Why Apple Delists Apps
In 2016, Apple launched a process called App Store Improvements in order to improve the customer experience by removing apps that do not add value. Since implementing this process, Apple has removed millions of apps from the store.
The App Store Improvements system looks at many aspects of mobile apps, including:
Titles
Content quality
Compliance
Originality
Safety
Apple has made some of its mobile app requirements stricter and more specific over time. For example, when the European Union's General Data Protection Regulation (GDPR) went into effect in 2018, Apple adjusted its privacy requirements to encompass the standards of the new regulation.
Mobile App Developer?
Enzuzo helps mobile and web developers make their apps compliant with privacy laws around the world. Powerful features like legal policies, data deletion and more.

5 Common Reasons Apps Are Delisted
There's a lot to consider when developing an app, from design to functionality to marketing, but your hard work could be wasted if you don't also pay close attention to Apple's requirements. These are some of the most common problems that can result in the delisting of your app.
1. Privacy Compliance
Over the past decade, governments around the world have created new legislation to help protect consumers from dangers like data breaches and identity theft. These regulations have very specific requirements for issues such as:
Processing and storing data
Disclosing how data is used
Seeking consent from users
Granting users access to their data
Apple monitors and regularly reviews apps to ensure that they meet the standards of applicable regulations. If a mobile app fails to meet even one of the criteria, Apple may choose to delete it from the App Store.
For example, a delisted mobile apps report from 2021 showed that 59% of the apps that Apple delisted in the first half of the year had no privacy policy, which is a core requirement of multiple regulations. Fortunately, there is a way to avoid becoming one of these delisted apps without adding excessive stress or expense to your business. Using Enzuzo's mobile app privacy policy generator can help you become and remain compliant with privacy regulations. This is a vital step to protect your customers from data breaches and prevent your mobile app from being delisted.
2. Apple's Account Deletion Requirement
In addition to enforcing existing regulations, Apple has also created its own requirement for app developers. Under this rule, every app that allows users to create accounts is also required to offer them the option to delete their accounts within the app. More specifically, the requirement says that the account deletion option must:
Be easy to find
Include the option to delete all personal data
Have a direct link if users have to visit a website to complete the deletion process
Inform users if it will take time for their account information to be removed
Apps that don't meet all of these requirements can be delisted by Apple for failure to comply. With Enzuzo, you can easily include an account deletion form within your privacy policy, satisfying both Apple's new requirements and privacy regulations simultaneously.
3. Failing to Update
In April 2022, Apple made waves with the announcement that the company would begin deleting apps that had not been recently updated. The goal, according to Apple. is to eliminate outdated applications and improve the search experience for users by allowing them to easily find the best possible apps for their needs.
Apple listed two criteria for deletion under this new policy. An app will be deleted if:
It has not been updated in more than three years
It has had zero or very few downloads during a 12-month period
Since the announcement, Apple has notified developers whose apps will be deleted and given them the opportunity to release an update. Going forward, it will be important to ensure that you keep your app up to date so that Apple does not mark it for deletion.
4. Restricted Content
Even well-designed and frequently updated apps can be subject to delisting if they violate Apple's safety requirements. If a review reveals that your app contains what Apple defines as objectionable content, it will be removed. Apple's safety policy covers things like:
Discriminatory content based on characteristics such as religion, sexual orientation, race, or gender
Excessive or overly realistic violence against people or animals, or content that encourages violence
Pornographic material or facilitation of prostitution
Deliberately false or misleading information or trackers
Whether something is objectionable is somewhat subjective, and a review of your app may be triggered if someone files a complaint to Apple. It's important to closely read the company's safety guidelines and do your best to avoid any content that could be construed as offensive, dishonest, or dangerous.
5. Cloning or Plagiarizing
Finally, Apple has begun to more strictly enforce rules against apps that clone or plagiarize another developer's content. For example, when the online game Wordle exploded in popularity, several developers released games that mimicked the style of the original, with the intention of misleading users into downloading their applications.
Apple delisted a number of applications as a result. Similar situations have occurred with other popular mobile apps, including an app known as Zynn, which Apple removed in 2020 following accusations that it plagiarized TikTok.
As you develop your mobile application, be cautious about using standardized templates or app generators, as these can result in removal from the App Store. Providing unique, high-quality content to your customers is essential.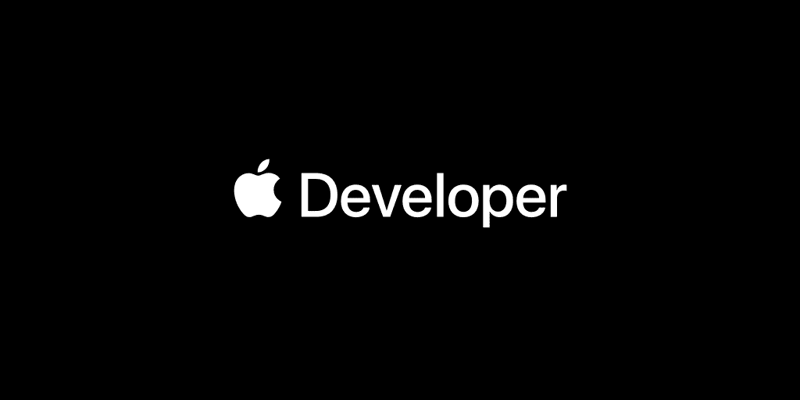 What Happens When an App Is Delisted
If Apple chooses to delist your app, it will disappear from the App Store and will not be available to new customers. Customers who had already downloaded the app will still be able to use it, but if they ever delete it from their device or switch devices, they will permanently lose access. In addition, over time, the app will likely become unusable even for users who have a downloaded copy because you will not be able to create and launch updates to operate within new versions of iOS.
Depending on why Apple chose to delist your app, it may be possible to make changes or submit an appeal and have it restored. However, this can take time and cause disruptions to your customers' ability to access the application.
Protect Your App with Enzuzo
With approximately 118 million iPhone users in the United States alone and a growing percentage of commerce happening online, it's becoming increasingly difficult for businesses to be competitive without a mobile app. You can generally avoid the trouble of submitting an appeal or going back into the development phase by ensuring that your current app complies with all of Apple's requirements.
While this might seem like a tedious process, there are resources available to help. With Enzuzo you can maintain the necessary privacy compliance to keep your app on the market.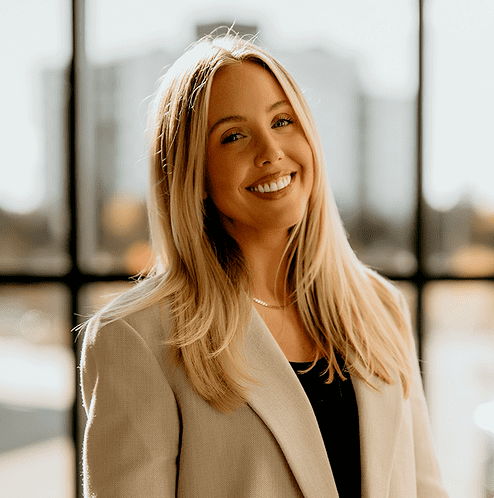 Paige Harris
Paige is the growth marketing lead at Enzuzo and host of The Living Lab podcast, providing insightful articles in the privacy space.