What is a Data Retention Policy & Why Do You Need One for eCommerce?
What is a Data Retention Policy & Why Do You Need One for eCommerce?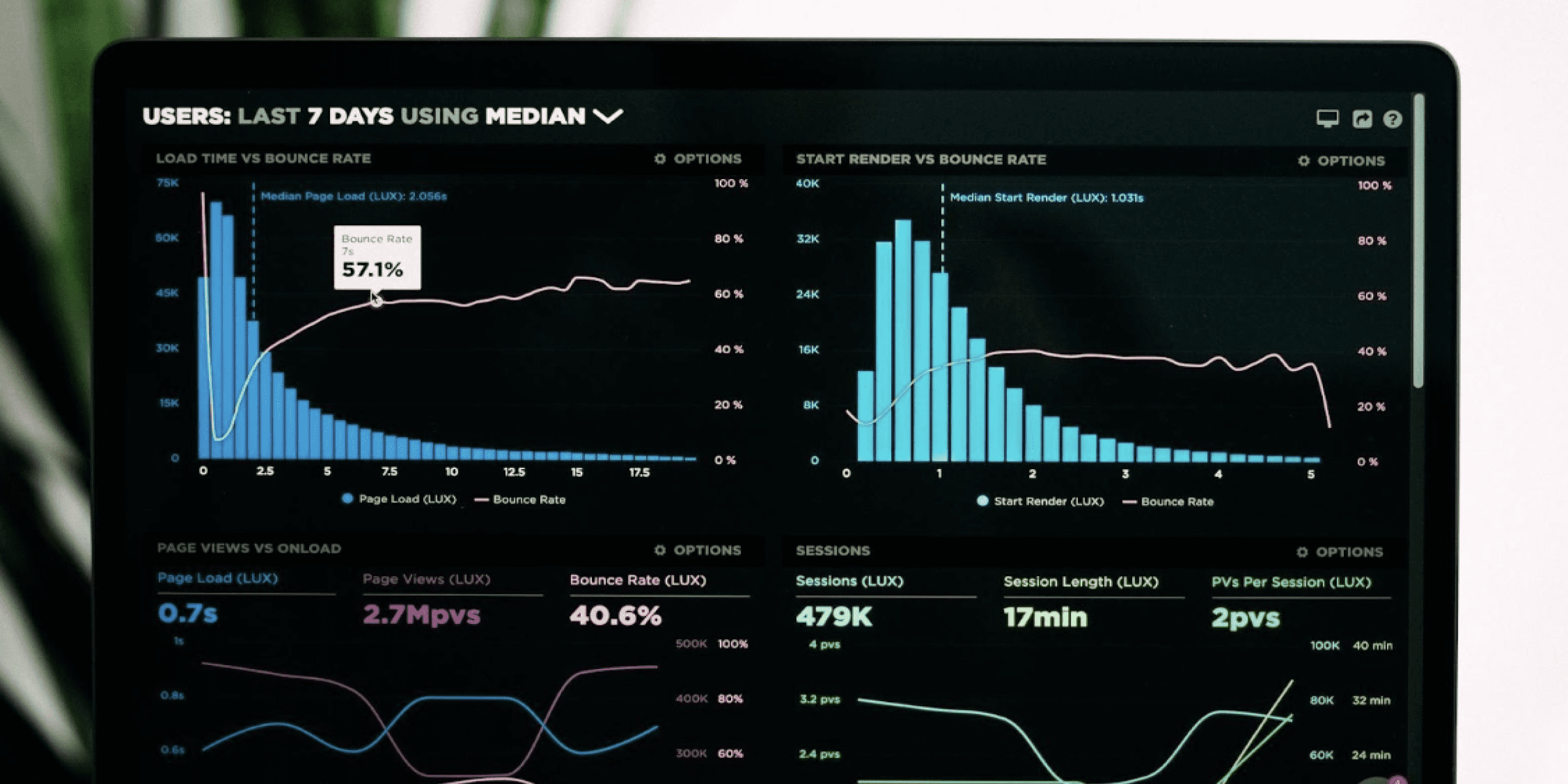 Table of Contents
eCommerce business owners operate in a fast-changing, data-driven world. But where is all this data stored and what is the legality surrounding it?

At the core of data-driven operations lies data retention. Owners of businesses — big and small — need to put the right policies in place to ensure that they comply with data laws.
But where to begin?
In this article, we will discuss data retention and data retention policies. We will also emphasize why this is especially important for ecommerce business owners, as well as the steps that they can take towards a law-abiding data retention policy.
What is data retention?
In a nutshell, data retention is a persistent method of data storage used by organizations to comply with legal requirements or business needs.
Why is this necessary?
When a person surfs the internet, all their actions leave a permanent data trace. Archiving some of that data is a necessary step for most businesses and organizations.
For example, an online shop may store a client's purchase data to use for marketing purposes. Or an internet provider may track your online activities and the sites you visit.
What happens to people's data?
There are many places where user data may end up. A person's search history may be given to a third party if required by law, which often happens in legal cases. In a scenario that hits closer to home for everyday social media users, social networks store personal data, which they can share with third parties.
For online business owners, user data can help you understand your clientele. You can evaluate trends in expenditure to see which products buyers prefer, as well as a variety of other factors that help you market to your ideal client.
What is a data retention policy?
A data retention policy is a business's protocol for retaining data for operational use while also adhering to the necessary data laws and regulations.
Simply put, a data retention policy documents how your business records, retrieves, and disposes of data.
Such policies usually include a data retention schedule, or detailed guidelines for data retention. No matter how many different departments your business has or how important a document or dataset is, this policy will help to standardize how you archive, retrieve, and dispose of data.
The guidelines in a data retention policy usually include:
Which data will be kept
How long data will be kept
Whether the data is disposed of or archived after the retention period
Any other regulations that your business decides on
What is a data retention period?
The term "data retention period" refers to the amount of time that your business holds onto information. This period varies from business to business and depends on the type of data in question.
It is often advised that data should only be kept for as long as it is useful to your business. However, you must also adhere to the relevant data laws while considering this period.
Why should you create a data retention policy for your ecommerce store?
As an online business owner, you might be wondering if a data retention policy is applicable to your daily operations. Below are some of the reasons why your ecommerce store should have a data retention policy.
Privacy
Many discussions surrounding data retention tend to focus on privacy. Critics of data retention may argue that it is an invasion of privacy and even a form of surveillance.
As an ecommerce business owner, potential and returning clients are at the heart of your operations. Therefore, their privacy and peace of mind should be catered to.
Compliance
In most cases, having a data retention policy is mandated for businesses, so having a data retention policy for your ecommerce store should be a priority.
In the United States, requirements for data retention exist across federal and state laws. These laws include:
The Federal Trade Commission Act
The Bank Secrecy Act
The Fair Labor Standards Act
The Federal Information Security Management Act
The Health Insurance Portability and Accountability Act
Other acts dictate the data preservation length for service providers. For example, one law governing electronic communication and remote computing services states that all records must be retained for 90 days and made available upon the request of a government entity.
Efficiency
Storing too much data will likely slow the efficiency of your ecommerce store. A data retention policy helps you hold onto only the data you absolutely need to have, allowing your business to operate more smoothly.
Customer service
In the fast-developing ecommerce world, a data retention policy can differentiate your business from your competitor's. A data retention policy limits the amount of stored data, meaning you'll have faster access to the data you need. This can improve your speed of customer service, leading to happier clients.
Storage savings
eCommerce stores have enough to worry about without considering the cost of data storage. Although storage services on the cloud may not seem expensive, these forms of storage usually require data backups, and the costs can add up.
Because a data retention policy helps you store less data, you'll end up saving on these storage costs.
Data breaches
Failing to purge multiple years of customer and client information can prove catastrophic in a large-scale data breach. From universities to large social media networks, no business is exempt from the possibility of a data breach. Limiting the amount of data you hold onto will minimize the impact of data breaches on your business.
Responsive data
If a business has too much stored data, finding the necessary information might be a timely process. By only keeping the necessary data, your business will have less information to sift through so you can take better advantage of the data you need.

How to create a simple data retention policy for your store
Although data storage may seem straightforward on the surface, it can be quite complex. As an ecommerce business owner, you may not know where to begin when creating a data retention policy for your store. Here are some guidelines to get started.
1. Identify, sort, and purge
While some data is crucial for a business, other data may be disposable. Before getting rid of any data, it's important to identify and sort it according to importance.
Some questions to ask when determining whether certain data is important may include whether it contains intellectual property and whether it may need to be kept permanently. You may also consider what value it holds for different functions of your business.

Archive data that you plan to retain forever. Other data may be archived for a shorter period. Data that is not required by your business can usually be purged, as long as it complies with the relevant data laws.
2. Account for regulatory compliance
A data retention policy must adhere to any federal regulatory requirements for data retention.
For example, any data collected from people in the EU policies must comply with the General Data Protection Regulation, or GDPR.
If a business fails to comply with these rules, it may be subject to severe penalties, including civil or criminal charges.
3. Establish your business's retention and archive criteria
According to your business needs, decide which data you will store and for how long. Also consider the type of data, the data sources, the document author, and the data structure when determining your retention and archive criteria.
Other factors to assess during this process include:
Your criteria for archiving data
The tools used to store and archive data
The mechanisms of storing data
How long the data should stay archived
Data access rules
4. Establish your business's criteria for purging data
Once your business has an action plan for which data to store, it's time to establish which data can be deleted.
Factors to consider during this process include:
Methods for tracking the length of data storage
Tools or processes used to delete data
The period after which the data should be deleted
What you should include in your data retention policy
The exact details of your retention policy will depend on your business and the laws that apply to it. If you're unsure of what to add to your retention policy, there are many resources available to help you along.
Here are a few common topics to include in your data retention policy.
1. What information will you gather?
In your policy, define the information you need to collect, and tell your clients or users what information they can expect to be collected by your business. This will depend on the type of business you have and the work that you do. However, information collected by ecommerce businesses usually includes one or many of the following:
Name, surname, and contact details for registration
Billing information, when payments are applicable
User-generated content — if this is something that your business uses
Information requested during a contest or special offer
Feedback or reviews by clients
Personal contact information
Automatic information, such as content interaction
Updates from third-party sources, such as an address change given by a courier
2. What will you do with the information that you collect?
Inform customers and clients what your business will use their data for. This may include:
Making deliveries or performing a service at the address given
Providing, troubleshooting, and improving services
Offering recommendations and personalization according to clients' preferences
Complying with data laws
Marketing and advertising advertisement
Communicating with clients
Fraud prevention and avoiding credit risks
3. Who will you share the collected information with?
If any data you collect is going to be shared, state this in your policy and explain why. For example, your data might be shared with:
People within your company
Other service providers, such as delivery services
Sponsors of a prize
Other companies, for marketing purposes
The government, to comply with an official request
A court of law, as part of a legal process or to defend your business's rights and property
4. What rights do the clients or users have?
It is important to remember that your clients have rights. Inform your clients that they can unsubscribe from marketing services, such as emails, text messages, and push notifications, as well as that they're entitled to access and modify their information.
5. What happens to sensitive personal information?
This too depends on your business. Most businesses do not generally gather sensitive information, but some examples include clients':
Religion
Political opinions
Social security number
Health details
Genetics
Union memberships
6. How long does your business retain personal information?
While this depends on your type of e-commerce business, it may also differ from client to client and for different types of information. For example, content interaction data and clients' contact details will likely have different retention periods based on the length of time that each will be useful to your business.
7. How do you protect the information you've gathered?
Because data breaches are a real threat within the ecommerce industry, it's important to define a plan for protecting your stored data. This should include a data security plan as well as what you'll do in case of a breach.
8. How is information transferred internationally?
If your business has clients in the EU or elsewhere internationally, it is necessary to be aware of this and any international laws that apply to you. GDPR is a prime example of an international law that can affect your data retention practices — even if you're based in the US.
Legal compliance
When creating a data retention policy, it's important to align it with the applicable data laws.
Although there isn't a central federal-level privacy law in the US, there are several consumer-focused privacy laws that ecommerce business owners should be aware of. More information on these laws is presented below.
HIPAA
Meaning: The Health Insurance Portability and Accountability Act
Relevant to: Businesses within the healthcare industry. This may also apply to businesses that work with healthcare providers.

Policy: Personal health data must be retained for a minimum of six years.
SOX
Meaning: Sarbanes–Oxley Act

Relevant to: Boards of directors and management of US public companies and public accounting firms
Policy: Audit data and review work should be retained for five years. These five years start when the audit or review has been concluded.
GDPR
Meaning: General Data Protection Regulation
Relevant to: Businesses with clients in any of the EU's 28 member states.

Policy: Unlike other privacy laws, the GDPR does not dictate how long data should be retained. According to the regulation, data must simply be kept until it is no longer needed. However, the GDPR does state that businesses can keep personal information for a longer period. If they do so, it must be for archiving, the public interest, or scientific or historical research.
How to back up your data
The process of backing up your data should be a part of your overall retention strategy to ensure that no important data goes missing. This backup should include not only the physical data but also information on the retention process and any relevant legal documents.
Here are some safe ways to backup your data:
Cloud storage. Cloud storage can be a good solution, but keep in mind that it can still be hacked. If you opt for cloud storage, make sure to have another backup in place.

Local data backups. Local data backups involve backing up information to a separate drive. It is recommended to back up your work daily and to only keep them on site if the location is fireproof. Some businesses even opt to store their data backups in security boxes.

External hard drives. Small businesses may not have the financial capability to invest in expensive backup systems. In this case, external hard drives are a good option. They are easy to use and inexpensive. Keep these off site for extra safety.

Local area networks. Using local area networks, also known as LAN, data can be backed up to another computer or server within the business. These servers can be secured in a locked cage or cabinet to prevent fire damage.
Start and maintain your data retention policy with Enzuzo
Formulating a data retention policy can be overwhelming and time consuming. For this reason, many businesses opt to outsource this process to specialists.
Enzuzo, a worldwide company, helps ecommerce brands launch, manage, and scale personalized privacy policies that customers trust. This all happens from one easy-to-use platform.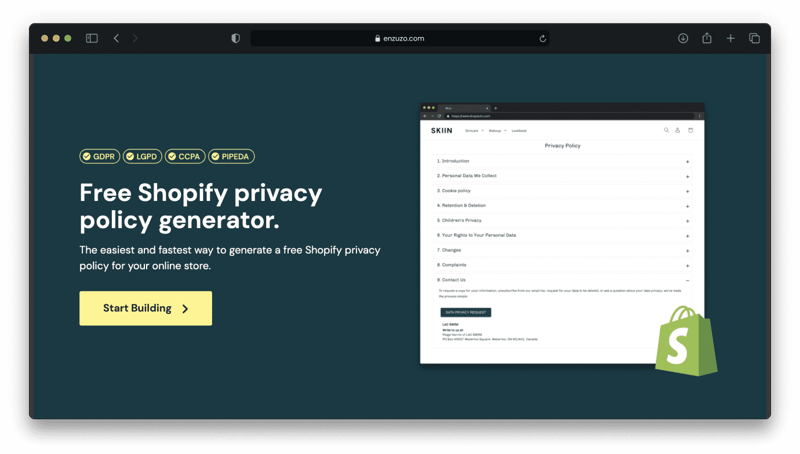 From customized legal policies, cookie consent banners, and keeping up to date with changing laws to ensure compliance for your store, Enzuzo will help you get a grasp on your data retention.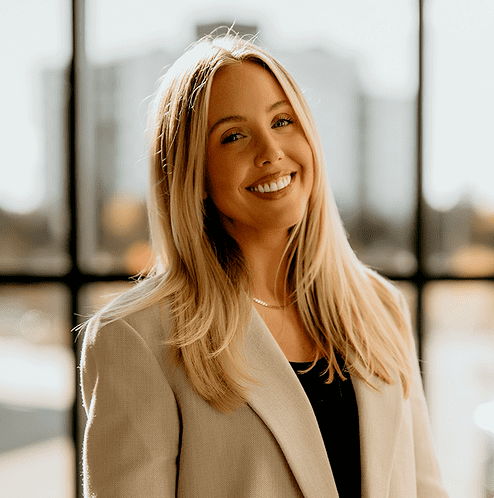 Paige Harris
Paige is the growth marketing lead at Enzuzo and host of The Living Lab podcast.