Can You Trust Shopify in 2022?
Can You Trust Shopify in 2022?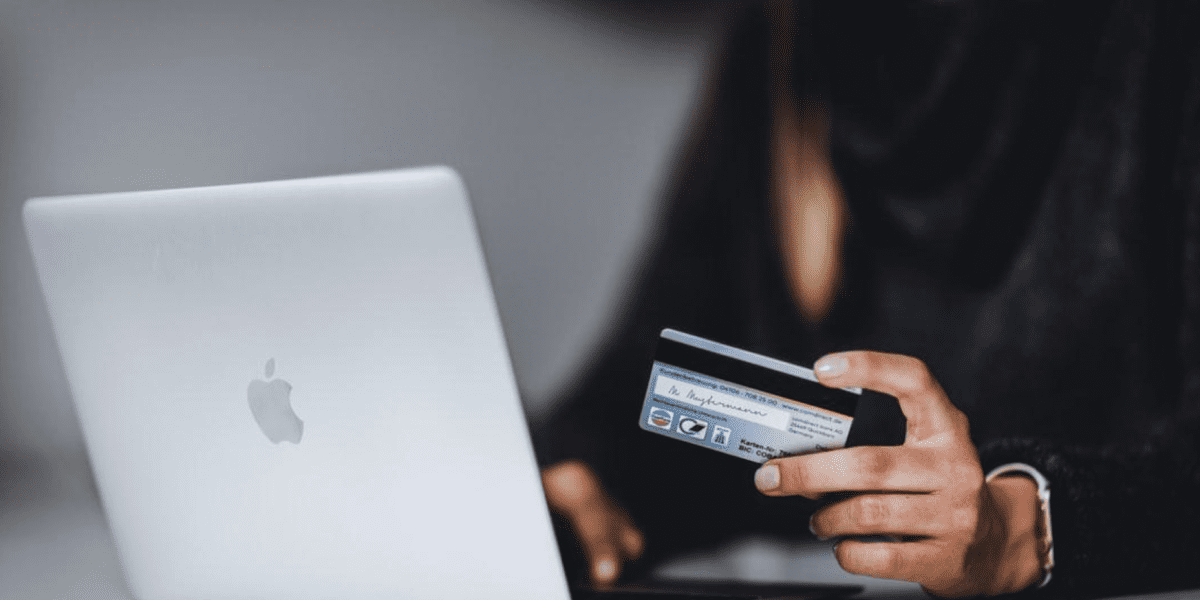 If you've been thinking about making a Shopify store to run your business efficiently, you're probably wondering: Is Shopify a trusted website? Will I be able to protect my customers' information and my own?
If you've been asking those questions, you're smart to do so. Shopify has various security measures to ensure the protection of your and your customers' private data. But, like any other CRM software, Shopify is vulnerable to data breaches.
Since Shopify has industry-leading features, it's hard to give it up and switch to another one with better data privacy. Instead, a better solution is to make use of tips, integrations, and add-ons that strengthen the security of Shopify.
Keep reading to learn all you need to know about Shopify's security measures, as well as what you can do to ensure Shopify store trust and safety for your customers.

How Safe Is Your Online Store on the Shopify Platform?
If you're wondering how safe your online store is on Shopify, here's all you need to know about its features, its security measures, and how you can improve its security system.
Features of Shopify
Here are a few features of Shopify that make it easier for you to run your business.
Variety of Themes
Shopify offers over 70 themes created by expert designers such as Happy Cog, Clearleft, and Pixel Union. You can pick from any of these themes to establish your store's aesthetic.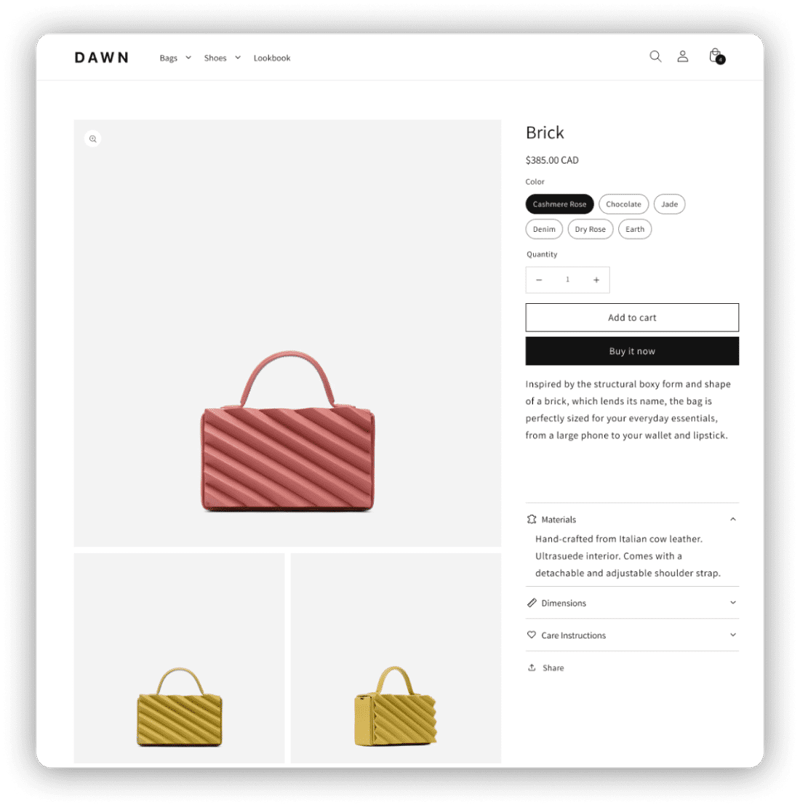 Shopify POS
Shopify's point-of-sale feature allows you to sell your product in the real world. You can open physical pop-up stores and accept payments via card readers. In addition, you'll find a unified dashboard on Shopify's POS application that easily merges in-store and online purchases.
Shopify Drop-Shipping
Drop-shipping allows you to buy products from a third party and deliver them directly to your customers. This means there's no need for an active warehouse to store the listed products. Shopify drop-shipping connects sellers to thousands of wholesale suppliers worldwide.
Unique SEO Tools
Shopify offers various out-of-the-box SEO tools that help sellers accelerate sales. In addition, the Shopify App Store allows integration of the most popular SEO apps, such as Smart SEO and Booster Image.
Shopify Analytics
Shopify's analytics tool provides you with all the necessary insights to gauge your store's performance on a daily, weekly, monthly, or yearly basis. These impacts are typically related to customer activities, marketing, and sales. By looking at these analytics, sellers can optimize their operations and marketing strategies accordingly.
Abandoned Cart Reminders
68% of customers are lost because they abandoned their carts before purchasing. Shopify offers an abandoned cart checkout reminder feature, which emails the customer, reminding them of their abandoned products and bringing them back to your store.
Risks That Might Be Addressed
Shopify has had data breaches, showing that its security system has its weaknesses. For example, a California resident was charged for stealing Shopify customer data from over 100 sellers in 2021.
In addition, two members of the Shopify support team stole customer data from at least 100 merchants in 2020, as reported by Shopify. So one of the main risks to address is the Shopify platform's vulnerability to data breaches.
Things You Can Do To Ensure Shopify Store Trust and Safety
Shopify has a few built-in security measures, but they're not enough to protect your store entirely. Here are a few personal security measures you can implement to ensure Shopify store trust and safety.
Two-Factor Authentication
Two-factor authentication is the best way to make sure that you, and only you, have access to your Shopify account. This feature is activated every time someone attempts to log in, only giving access once you prove that it's you trying to log in.
There are several ways you can verify this, whether that's via SMS, phone call, email, or another trusted device. Here's how you can activate two-factor authentication on Shopify.
Click on your Shopify account.
Select "Manage Account" and "Security."
Click on "Turn on two-step" under "Two-step authentication."
Select the delivery method and click on "Send authentication code."
Enter the received code under "Authentication code."
Enter your password and click "Enable."
Admin Security
If you have a team managing your store, you have to be careful about who has access to what. You can make separate accounts for each team member to ensure admin security. This makes it easier for you to control the access limit of each account, protecting your Shopify store from data breaches.
You can even give certain accounts access to your Shopify admin while restricting sensitive customer information. This will allow your staff to stay on track with orders and customer interactions without the freedom of collecting customer data.
If you already have Shop Pay, this feature will automatically turn on. If you have Shopify Payments but not Shop Pay, you can activate Shop Pay for free and utilize the fraud protection feature called Shopify Protect.
Fraud Protection
You can activate the Shopify Protect feature to guard your Shopify store against fraudulent chargebacks. Once you activate this feature, you'll see that any order you receive will be marked as "protected" or "unprotected."
Sellers have to pay a fee for protected orders, and Shopify guarantees these orders as non-fraudulent. If the order turns fraudulent, Shopify will reimburse the amount you paid for it. However, only United States users can use this feature.
Strong Passwords
As on any online platform, a strong password is one of the best ways to keep Shopify safe from hackers. Make sure your password is the ideal combination of lowercase and uppercase letters, numbers, and special characters. If the password is hard to remember, you can use a password management tool to keep all your passwords in check.
Your Mini Shopify Safety Guide
Here's all you need to know about Shopify safety, including a list of apps that can help, safe payment options available, SSL settings, and more.
List of Apps That Can Help
Here are a few apps that can help you secure your Shopify store better:
Enzuzo: This allows you to launch customized legal policies and cookie consent banners and set up data request workflows. It also stays up to date automatically, so you never have to worry about unexpected law changes.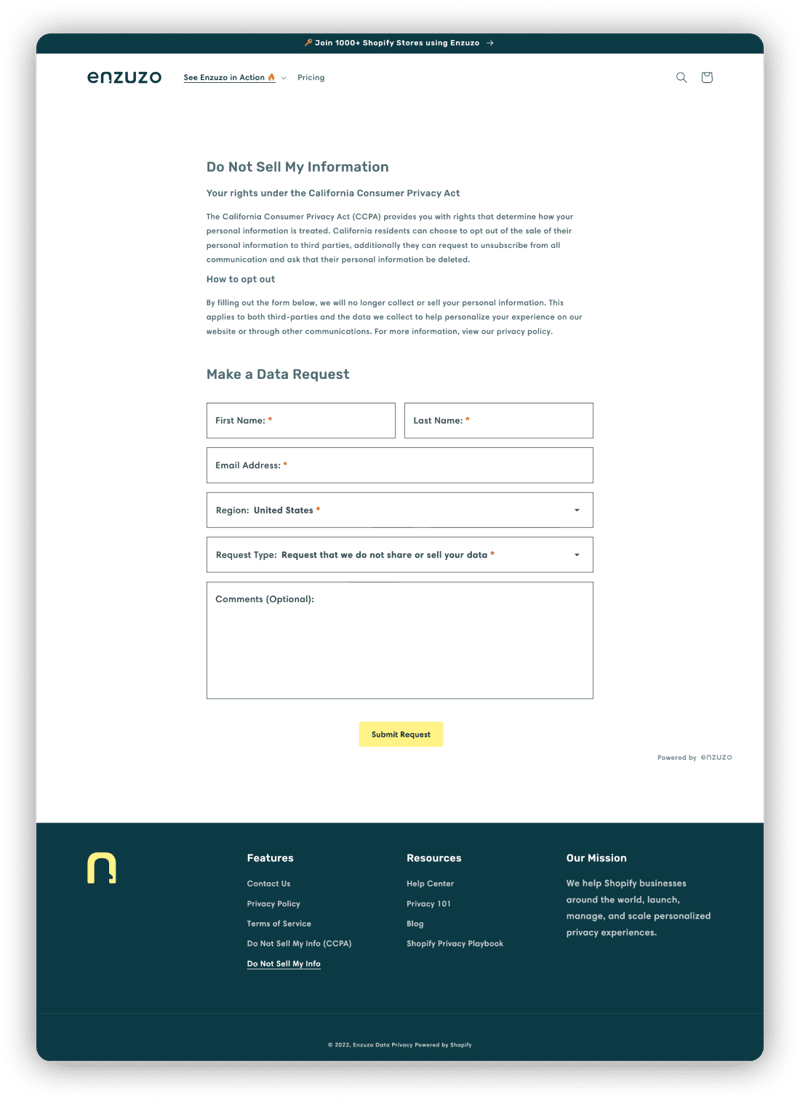 Rewind Backups: This allows you to run backups anytime, supporting backups for orders, blogs, pages, themes and theme files, menu navigation, policies, and more. It also instantly saves changes to products.
Locksmith: This allows sellers to grant clients access to collections or products based on links, tags, passcodes, or actions. It also allows you to hide products based on the country and offers a free 15-day trial.
McAfee SECURE: This allows Shopify Plus sellers to display the McAfee SECURE logo on all their orders. It also shows customers whether the store's SSL certificate is up to date, if Shopper Identity Protection is available, and if there's any malware detected.
EU Cookie Bar: This helps sellers follow General Data Protection Regulation (GDPR) cookie compliance by notifying EU customers with a cookie banner. Plus, it supports a responsive design and installs in one click.
Age Check: This displays an age check if your store sells adult content, preventing underage viewers from entering the store. It also adapts to any theme without custom CSS and supports a subtle verification process.
Cozy AntiTheft: This restricts content access to sellers' images, and content cannot be downloaded and stolen. It does so by disabling keyboard shortcuts and blocking visitors from right-clicking content.
Safe Payment Options
Here are some safe payment options supported by Shopify that you can offer your customers:
PayPal
Amazon Pay
Apple Pay
Google Pay
Cash
COD
Bank transfers
Credit card/debit card
You can also add alternative payment options for your customers, such as cryptocurrency. However, cryptocurrency isn't a safe payment method, as it's quite volatile. On the other hand, COD is considered a safe payment method, but you have to consider the risk of your customer refusing to pay when the order is delivered.
In contrast, debit and credit cards are quite safe, as the order doesn't confirm if the payment doesn't go through. So keep these factors in mind while choosing the payment methods to offer your customers.
It's also worth considering how much Shopify takes per sale. The base answer is 1.6%, but it can vary based on the payment method.
SSL Settings
Every store on Shopify has access to the default SSL certificates, which enable you to receive threat-free traffic. This traffic is commonly directed through HTTP, but Shopify ensures that it's directed through HTTPS for unshakeable security. This allows Shopify to maintain a record of all IPs and use them if anyone tries to break in.
Assets Verification for Security
Assets that are not stored on HTTPS are considered insecure. This includes images, videos, fonts, and other media items. If you want to host your assets outside Shopify, for an added layer of security, you can use a dedicated server that uses HTTPS.
Data Privacy on Shopify
Although data security on Shopify is somewhat weak, it's still better than most eCommerce platforms. Here are a few security measures Shopify has in place to answer the question of whether Shopify is a trusted website.
Information Collected by Shopify's Website
Shopify collects information that you provide about yourself, such as your name, billing address, shipping address, phone number, email address, and payment information. The eCommerce software uses this information to help you operate your business by providing you with the necessary resources.
That includes completing a transaction, screening orders for fraud and risk, fulfilling orders, and contacting you with new products and offers. Besides that, Shopify registers how you access Shopify websites and your account.
That includes information about your device and browser, network connection, IP address, and details about browsing through Shopify websites and platforms. Shopify uses this information to provide you with analytics about how people visit your store and how to help you troubleshoot and improve your store.
GDPR Compliance
Shopify is compliant with the European Union's GDPR, which imposes obligations on platforms that control and collect data. This regulation also applies to you and your business, since you collect customer data as a merchant.
Shopify's GDPR whitepaper holds all the guidelines a merchant needs about the role of a data controller and processor. This regulation requires Shopify to get certain contractual commitments when it acquires services from a third-party subprocessor. You can also use a free Shopify policy generator to create a GDPR-compliant policy.
TLS Certificate
The Transport Layer Security (TLS) certificate improves network security between the client and the server for a reliable connection during the transmission of encrypted messages. In addition, this certificate enables Shopify to avoid malicious imposters during the transmission, which is hosted on a safe medium.
The TLS certificate is especially beneficial for stores that handle credit transactions. For example, when you buy a new domain on Shopify, a TLS certificate is issued to you automatically. A TLS certificate is also issued automatically if you connect your third-party domain to Shopify.
Protection Against Phishing
Phishing involves identity theft scams with the help of phony links or messages. Scammers prefer to target Shopify sellers to collect not just their banking information but that of their customers.
Here are a few telltale signs of a phishing email to help you avoid getting scammed:
Business email from a personal account
Poor grammar, spelling mistakes, and style variations
An over-excited tone from the sender
Suspicious URLs and attachments
When you receive such an email, first mark it as spam, then immediately block the sender. Remember not to delete the email instead of marking it as spam.
One of the easiest ways to prevent being phished is to only open the emails you were expecting to get.
Secure Your Shopify Store With Enzuzo
If you're wondering, "Is Shopify a trusted website?" the answer is: somewhat. Shopify is a great platform to run your business efficiently and manage customer relationships with ease, but its security system could use some work. Instead of giving up the platform entirely, you can use integrations such as the Enzuzo Shopify app to protect your and your customers' data.
Enzuzo is your one-stop platform for your privacy requirements in any eCommerce software, allowing you to launch customized legal policies and cookie consent banners and set up data request workflows.
It even stays up to date automatically, so you never have to worry about unexpected law changes! Sign up now to protect your store from possible data breaches and increase customer trust.