Table of Contents
There's been a rise in the number of people filing lawsuits for Americans with Disabilities Act (ADA) non-compliance. While this is bad news for those companies, it raises a valuable point for the rest of us — we must make sure our websites are accessible to all.
The best way to avoid ADA violations for your Shopify store is to have a website that meets the latest accessibility guidelines. But how do you know what those are, and how do you make sure your website meets them?
In this guide, we'll cover:
The ADA and Shopify Stores
What is Considered an ADA Violation for a Shopify Store?
Understanding Website Accessibility Guidance
How ADA Violations Can Impact Your Shopify Store
How to Make Your Shopify Store ADA Compliant
Let's take a closer look at how the ADA affects Shopify stores, and what to do to ensure you're compliant with this key legislation.
The ADA and Shopify Stores
The Americans with Disabilities Act (ADA) has been around since 1990. This civil right exists to guarantee the same rights, opportunities, and services to people with disabilities. It's a key piece of legislation from the Department of Justice and one that has far-reaching impacts on the way we operate as business owners.
If you fall under the remit of the ADA, you must make sure that your Shopify store is accessible and doesn't unknowingly discriminate against people with disabilities.
This means it should be easy to use with assistive technologies like a screen reader, and offer functionality to help users interact with your website to the same level that a non-disabled person could.
If you run your Shopify store solo or with a small team, you might not need to comply with the ADA — it's only required for employers with 15 or more employees. State and local governments (ADA Title II) and places of public accommodation (ADA Title III) must also comply with the law.
Even if your store is small enough to be exempt, it's still a good idea to build and maintain an accessible website. Any number of your website visitors and customers could have a disability, and by following the guidance you can create a better experience for all — even if you're not under the threat of ADA violations.
What is Considered an ADA Violation for a Shopify Store?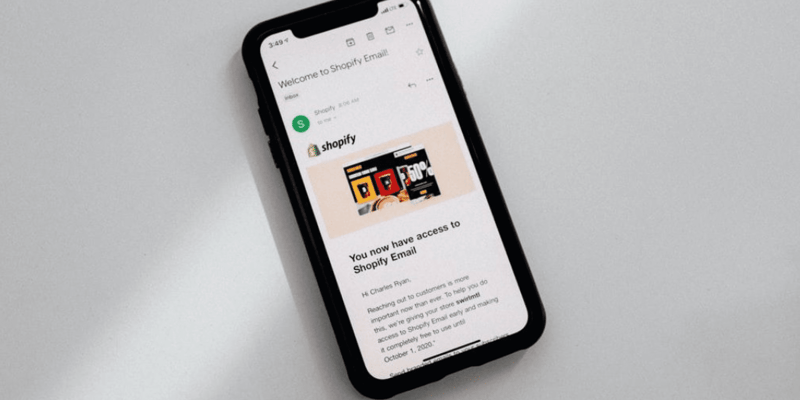 We often think about the ADA and ADA violations as relating to physical locations and spaces — for example, offering equal access to a building. What might surprise some people is that the ADA also applies to websites and digital accessibility.
When it comes to websites, common ADA violations can include:
Lack of alt text for images — screen readers can't understand what the image is
Poor color contrast between text and backgrounds — challenging for some users to read
Small font sizes or hard to read fonts — again, difficult for some users to read
Lack of provision for keyboard shortcuts — harder for people with disabilities to navigate your website
Not offering alternative formats for content — impossible for some users to access vital information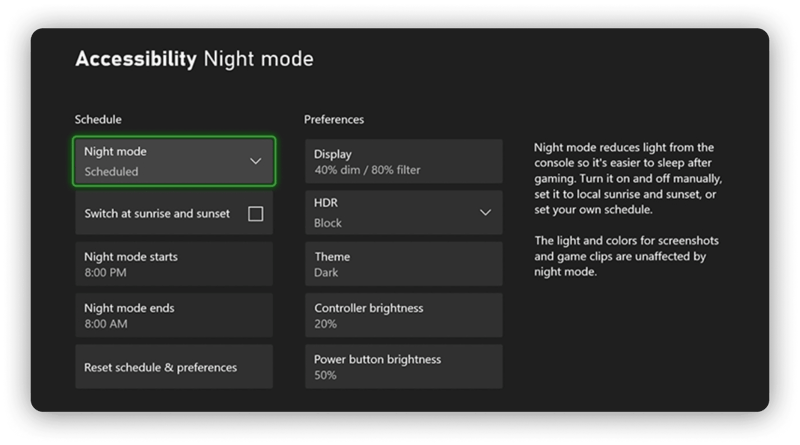 Understanding more about ADA best practices for websites can help you identify potential issues on your website, so you can make it more accessible and avoid those potential violations and fines.
Understanding Website Accessibility Guidance
Frustratingly for some store owners, there's no set accessibility standards to help you comply with the ADA. This means it's easy to overlook something or not even realize in the first place that your website might not be compliant — especially as guidance changes.
While there's no official checklist, we do have a great resource at our disposal — the Web Content Accessibility Guidelines (WCAG). These useful web accessibility guidelines were developed by the World Wide Web Consortium, an organization that sets international standards for the Internet.
The first set of standards, WCAG version 1.0, was published in 1999. The latest version, WCAG 2.1, was published in June 2018 and built upon the great work of the first iteration.
Today's version of the WCAG offers better, more detailed guidance to website owners on how to make their websites more accessible. It also covers mobile accessibility, designed to better reflect the way we use the Internet today.
The WCAG is split into four key areas:
Perceivable. Your content should be available to all, even if they can't read the text on your web page. This section covers areas like alternatives to text content and time-based media, as well as making your content distinguishable on the page.
Operable. Your content is easy to navigate and interact with. This section includes making your website keyboard accessible, offering enough time to complete actions, and reducing animations to support those susceptible to seizures.
Understandable. Your content should be simple for people to read or understand. This section covers use of language and abbreviations, as well as consistency with navigation.


Robust. Your content can be accessed across different devices. This section focuses on making sure your content can be interacted with, no matter the device, platform, or app being used to access it.
This international standard is the one that many brands, Shopify store owners, and website owners seek to conform to. There are three different levels of conformance — A, AA, and AAA. Level A is the minimum, Level AA is an improvement, and Level AAA is the highest. Most companies would struggle to reach AAA conformity, so seek to meet level AA instead.
In creating and updating the WCAG, the Consortium has created a foundation for store owners that want to make their website accessible. While reviewing the entire WCAG is a lengthy read, it offers a valuable insight into website accessibility and what to do to achieve it.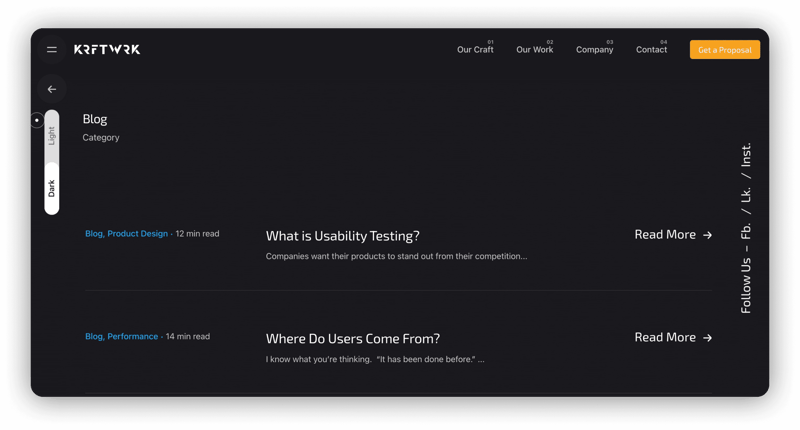 How ADA Violations Can Impact Your Shopify Store
It's easy to look around the Internet and see examples of websites that aren't compliant. You might be wondering "if they don't conform, then why should I?" The reason — your non-accessible website could cause you some real business challenges.
Here are some of the ways that an ADA violation, or having a non-accessible website, could impact your Shopify store.

Poor User and Customer Experience
Websites that aren't accessible are not only an ADA violation — they create a bad experience for your users. Accessibility requirements exist because they represent best practice for website content and web design — not meeting them means your user experience suffers.
A website filled with bright, flashing adverts and poor color contrast is difficult for almost everyone to interact with. Poor mobile responsiveness means your customers might close the browser and seek out a competitor instead.
Not prioritizing accessibility leads to a poor user and customer experience, which can drive people away.
Bad Publicity
If word gets out that you're the target for an accessibility lawsuit, you could experience bad publicity. The Department of Justice publishes enforcement activities on their website for all to see, and your activities might also get noticed by local or industry press.
Bad PR is bad for business. It can negatively damage brand reputation and customer trust, causing even the most loyal of customers to find an alternative. Not only that, but it can damage relationships with suppliers, shareholders, investors, and your employees too.
Expensive Fines
Not complying with the ADA isn't just bad for business, it's bad for your bank balance too. Federal law gives the Department of Justice the ability to serve you with civil penalties of up to $75,000 for the first violation and $150,000 for any subsequent ones.
If you're running a small business, these fines can seem scary. While there's no guarantee that a non-accessible website can land you with a fine, it's best to be cautious and improve the accessibility of your website.
Loss of Customers
Eventually, the negatives above lead to you losing some of your customer base. For a large organization, they can absorb the loss. For a smaller Shopify store, the impact could be huge. This is a loss that's completely preventable, simply from knowing about the ADA and how to make your website accessible.
How to Make Your Shopify Store ADA Compliant
Even with such robust web content accessibility guidelines, it hasn't always been easy or a priority for Shopify store owners to make their websites accessible. However, with a rise in people taking legal action for ADA non-compliance in recent years, it's more at the forefront than ever. It's time to make your Shopify store ADA compliant.
It's not always easy as a Shopify store owner to know where to start. We recommend reading up on the basics about ADA website compliance, then deciding the best next step for you. Your options could include:
Attempting to DIY your website accessibility conformity
Hiring a website accessibility expert to review and update your website
Using a web accessibility tool like

Accessibe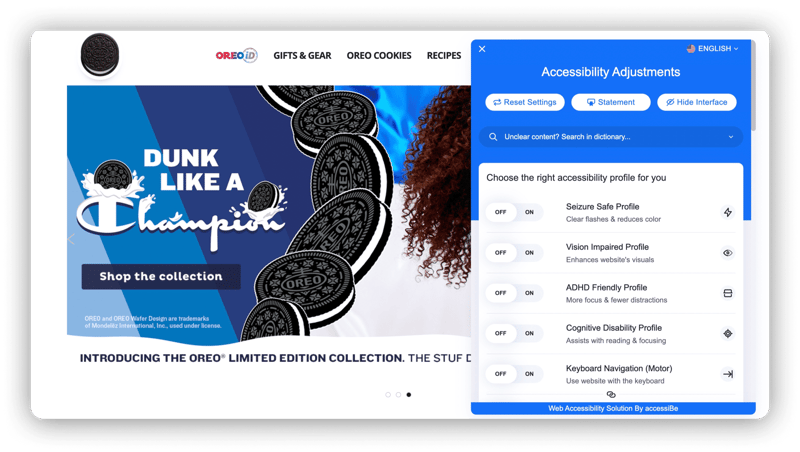 If you're digitally savvy, you can likely achieve conformity to WCAG 2.0 Level A or AA level with some reading, technical knowledge, and our Shopify ADA website compliance checklist. If you're not, hiring an expert is a great option — but it can be costly. A solution like Accessibe is ideal if you want to ensure an ADA compliant website, without becoming an expert or investing in one.
Make Website Compliance a Priority
Website compliance doesn't start and end with the ADA. Beyond this key legislation there are others to be aware of, like the various data privacy laws in the US, Canada, Europe, and beyond.

While compliance can seem overwhelming, it doesn't have to be. Use Enzuzo to help you navigate data privacy compliance and make sure that your website terms, privacy policy, cookie banner, and data requests all meet the requirements.
Try Enzuzo for free today to streamline your data privacy compliance and create a better experience for your website visitors.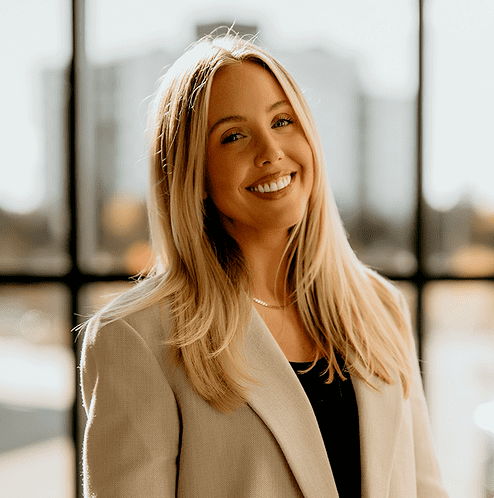 Paige Harris
Paige is the growth marketing lead at Enzuzo and host of The Living Lab podcast, providing insightful articles in the privacy space.