Table of Contents
OneTrust vs BigID
The main difference between OneTrust and BigID is that OneTrust offers features that extend beyond data privacy, such as its ESG monitoring and audit tools. On the other hand, BigID is squarely focused on data security and compliance management and does not extend its reach into related fields.
This article highlights the biggest comparison points between OneTrust and BigID to help you make an informed decision. If you're not satisfied with either platform, we discuss why Enzuzo is a reliable data privacy and compliance partner you can trust instead.
What are OneTrust and BigID?
Both OneTrust and BigID are tools to simplify data privacy compliance. In addition to helping your business comply with privacy regulations, they also deal with things like data discovery, data lifecycle management, and third-party risk assessment.
OneTrust was established in 2016 after CEO and founder Kabir Barday saw an opportunity in the market to help businesses comply with the EU's GDPR. Further product enhancements came after the passage of the California Consumer Privacy Act in 2018 and a corresponding rise in demand for privacy and security software.
OneTrust's suite of services includes data mapping assessments, risk evaluation, consent management, cookie compliance, and more. It's also acquired several companies to help get to where it is today, including DataGuidance, Integris, Docuvision, Tugboat Logic, and Planetly.
New York-based BigID was founded by Dimitri Sirota and Nimrod Vax in 2016. It's grown to be a major player in data privacy, and was recently included in the Inc 5000 list of the fastest-growing companies.
On the surface, OneTrust and BigID have comparable offerings as they deal with data compliance issues. However, the two solutions offer different price points, features, onboarding help, and more. Let's take a look at them.
OneTrust Pros and Cons
Some of OneTrust's recent standout features include:
1. Privacy and Data Governance
OneTrust's Privacy and Data Governance solutions give you a bird's eye view of all the personal data held and processed by your organization and third-party vendors.
2. ESG and Sustainability
OneTrust's ESG and Sustainability cloud is a forward-looking feature that assists organizations in mapping out their ESG goals and understanding progress towards maintaining them.
3. GRC and Security Assurance
This feature helps businesses understand their level of exposure to cyber threats, and adds a layer of protection.
There are too many features to list here, but it's important to mention that the company has a wide variety of security and compliance products that most others cannot match.
Pros of OneTrust:
Top-tier features for the discerning enterprise customer
A solution that goes beyond compliance into integrity and trust
Several integrations with other platforms
Cons of OneTrust:
Overall Thoughts on OneTrust
OneTrust is an ironclad enterprise solution with the pricing and contracts you would expect.
However, that's where the downside is, too. Because of its complexity, many users report that OneTrust is clunky and difficult to integrate with their systems. Customer support is unresponsive for the most part and many are left to figure it out themselves.
Unsurprisingly, this has led to some irate reviews online.
OneTrust is a great choice if you have hundreds of thousands of dollars to spend on compliance and can rely on in-house implementation and privacy experts to assist. We estimate that average contract values can be upwards of $50,000, depending on how many features you include in your plan. However, the firm makes cancellation difficult and charges extra for onboarding assistance.
🏆 Verdict: Suits Customers With Deep Pockets
BigID Pros and Cons
BigID doesn't offer as many bells and whistles as OneTrust, but it's still a pretty robust platform for all things data privacy compliance.
The features that stand out for us are:
1. Holistic Privacy Management
BigID's suite of privacy products include cookie consent management, privacy impact assessments, and data subject access requests. These core functions are an essential part of any privacy program and BigID has these spot on.
2. Data Security Module
BigID's data security features automatically classify your data by sensitivity, type, policy, context, etc. It simplifies data lifecycle management from collection to destruction.
Pros of BigID:
Top-tier features for the modern enterprise
Plenty of use cases across data privacy
Trusted by some big names
Cons of BigID:
Pricey and long-term contracts
Unsuited for agencies and mid-market organizations
Clunky UX and subpar customer support
Overall Thoughts on BigID
BigID offers a reliable solution for data privacy compliance, backed by solid engineering and a future-proof product roadmap.
It's an excellent choice for organizations with advanced needs and who don't mind paying the extra money to access them.
However, despite its premium price point, many users report that BigID has some frustrating UX and customer support issues.
It's also not a good fit for medium-sized companies and marketing agencies that serve multiple clients and want to bring compliance under one umbrella.
🏆 Verdict: Solid choice, but not everyone's cup of tea.
OneTrust vs BigID: Who Wins in 2023?
This isn't an easy decision to make since both solutions have plenty going for them, but let's try to break it down into individual comparison points:
UX & Onboarding
Many online reviews discuss how integrating OneTrust is cumbersome, expensive, and time-consuming. In some cases, core systems may need to be offline to manage it effectively.
While BigID also has its share of UX & onboarding issues, the problem appears less prevalent. We're going to go with BigID on this one.
Features
Both OneTrust and BigID ship with a ton of features, which easily surpass their immediate competitors. However, it's fair to say that OneTrust's feature set is at a different level given its intention to go beyond data privacy compliance into ESG reporting and such.
For that, we believe OneTrust is the winner on the sheer number of features alone.
Winner on Features: OneTrust ✅
Product Roadmap
Both OneTrust and BigID offer a fantastic product and are constantly adding to their feature set. Given this close match up, it's hard to pick an outright winner so we're going to go with a tie.
Winner on Product Roadmap: Tie ✅
Pricing
Both BigID and OneTrust are expensive products, with long-term contracts and high onboarding costs. It's hard to differentiate between the two here as pricing will vary depending on individual needs and requirements. While we suspect BigID might be slightly cheaper than OneTrust, it's impossible to say for sure. And even if that is the case, there certainly won't be a big difference between the two.
OneTrust vs BigID: Try Enzuzo Instead
If you're still unsure about the right compliance partner to pick, we recommend Enzuzo. Let's show you why.
1. Trusted by Global Companies for Data Privacy
Enzuzo is the data privacy partner for multiple global brands and conglomerates, including Lucy Group — an international electric business that employs over 1,600 people across 5 continents and 12 countries.
It also covers the data privacy needs of Power Corporation of Canada — an international management and holding company that focuses on financial services in North America, Europe and Asia.
2. Enterprise-level Features, Competitively Priced
Enzuzo's enterprise plan includes most of the same features as OneTrust and BigID, but at a fraction of the price. At a comparable level, it can offer vendor risk management, privacy assessments, data mapping, data governance, consent management, third-party risk assessment, and others.
What's more, Enzuzo's white-glove onboarding team can act as an extension of your in-house team to set up technical and staging environments before going live.
3. Fast Onboarding and Friendly UX
Enzuzo can be set up with a couple of lines of Javascript — no complex onboarding needed. And customer support is efficient at helping you solve any issues that might arise.
Its reviews consistently point to that, too 👇
4. Lean and Agile Web Application
Enzuzo has worked in tandem with web and marketing agencies to build a lightweight application that doesn't impact core web vitals, page load speeds, or SEO scores.
That's important because your audience doesn't want a frustrating experience — reviews indicate that OneTrust can be guilty of adding bloatware, thereby causing a decrease in performance.
5. Pricing
We've mentioned pricing before, but let's dive into specifics.
OneTrust's consent management software can cost up to $1,100/month for a single domain, while the same functionality is available in Enzuzo's Pro Plan at $79/month.
BigID doesn't discuss pricing publicly, but you can bet it's several multiples of the same offering from Enzuzo.
And Enzuzo doesn't lock you into long-term contracts. Cancel whenever you feel like it without any penalties.
6. Auto-Updating Privacy Policies and Legal Pages
OneTrust only includes privacy templates you can edit and modify to your liking. That means you must be an expert to know what you're doing and not accidentally omit critical information.
All of Enzuzo's critical legal pages, like privacy policies, are done via a generator. At onboarding, you're asked to fill out a brief questionnaire that asks you for details about your business. The end result is a customized legal document that applies to your country and places where you do business.
What's more, all privacy policies and other legal pages update automatically whenever there are changes in regulatory requirements.
Learn more about how Enzuzo can assist with your compliance needs. Book 1-1 time with our CEO👇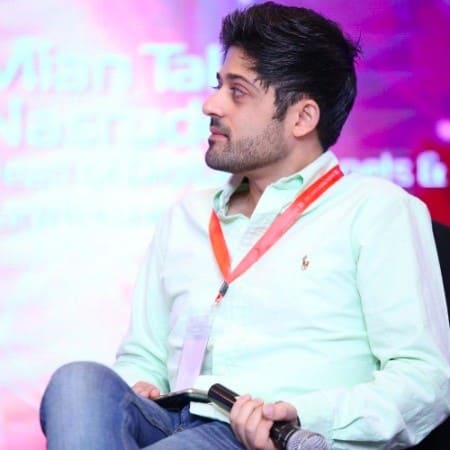 Osman Husain
Osman is the content lead at Enzuzo. He has a background in data privacy management via a two-year role at ExpressVPN and extensive freelance work with cybersecurity and blockchain companies. Osman also holds an MBA from the Toronto Metropolitan University.