The Zero-Party Data Playbook
In this playbook, you'll learn how to collect, use and protect your customers' zero-party data while delivering personalized buying experiences.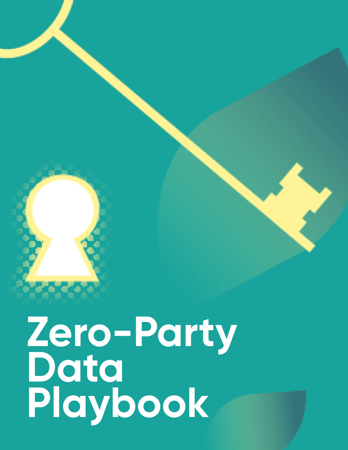 Customers are way more privacy-conscious than before. They don't want to feel like they're being stalked around the web by your (well-meant) digital ads just because they visited your site once.
There's a desire to move away from sneaky data collection and bad marketing practices. It's something major players are backing too, with recent changes to Apple's iOS giving users more ways to limit third-party data collection.
People are happy to share, but only when there's a good enough reason to — and on their terms.

Zero-party data is the future.
It's privacy-first, community-first and sustainability-first.
It sidesteps customers' concerns over privacy, being tracked, and losing control of their personal data. Instead, zero-party data empowers customers and gives them the choice to share their closely guarded data with you — willingly and explicitly.
What You'll Learn
How to leverage zero-party data as a marketing tactic to help you grow organically.
Together we'll cover:
What is zero-party data?

Why it's the future of eCommerce growth

Actionable (and fun) ways to collect zero-party data today

How to protect your customers' personal data
Who Should Read This?
Looking for a more sustainable way to scale using personalized eCommerce experiences? This playbook is for you.
You might be:
Shopify or eCommerce business owner

An agency that specializes in eCommerce

A freelance developer, marketer, or consultant
Maybe they've signed up to your newsletter for a sweet promo discount or given you their mailing address to order a product.
It's data that they've given you for a purpose.

Zero-party data is data that's given to you, directly and intentionally, by the user.
Some of the most common types of zero-party data you'll see include email addresses, mailing addresses, and phone numbers.
These are the kinds of data you'd expect to provide when setting up an account, placing an online order, or joining an email list.
Examples of Zero-Party Data:
Email address, mailing address and phone number

Age, gender, budget, dietary requirements, life goals

Favorite colors, patterns, and styles

Skin type, skincare routine, preferred products

Favorite types of video games, movie genres, sports teams

Locations travelled to, vacation budget, nearest airport, hotel preferences
All this data is so valuable in the right context.
Knowing someone's budget and how they travel can help you suggest the perfect products if you sell luggage.
If you're a skincare brand, you can sell a personalized skincare subscription based on your customer's own unique needs.
Zero-party data takes you away from bland and generic and makes your interactions with customers highly customized and relevant.
What Makes Zero-Party Data Different?
Zero-party data is given explicitly. Your customer chose to give you their information, like an email address, in exchange for a discount or another incentive. It's a win-win situation.
Zero-party data is high quality and meaningful — with someone's contact details and preferences, you can quickly build a strong customer relationship. In fact, 80% of consumers are more likely to buy when brands offer a personalized experience. It's also inexpensive — you don't need to buy data from another party to make things happen.
Zero-party data is reliable and trustworthy, as it's coming straight from the source—making you look like a pro. Meaning you don't need to worry about accidentally upsetting a customer with the wrong suggestions or getting someone's name wrong entirely.
As well as zero-party data, you'll probably have come across other types of data. First-party, second-party, and third-party data can all play a part in a brand's marketing strategy. These traditional types of data are more widely used than zero-party, but that's all about to change.
First-Party Data 💻
First-party data is often collected by you without the customer being active in the transaction. If they haven't read your privacy policy, they probably don't even know it's happening. Creepy, right?
Examples of first-party data:
Online store browsing habits
Email opens and link clicks from an email campaign
Number of purchases made over a given time
First party data is useful, but can be hard to come by. You'll probably need to combine it with other types of data to make your ad campaigns more effective, or optimize your website for more sales.
Second-Party Data 🤝
Second-party data is first-party data that was collected by someone else, that you're now re-using in your business. Second-party data is usually bought because it can be used to help you optimize your own marketing campaigns, or gain useful insights into individuals that might be interested in your products or services.
Examples of second-party data:
Buying a list of email addresses of users with a similar profile to your target audience from a non-competing brand
Using a tech brand's customer data to help you find a new audience for your tech accessories line
Second-party data can help you reach new audiences, but its usefulness is limited by the quality and amount of data you've bought.
Third-Party Data 🌐
Third-party data is the type of data that's furthest away from being linked to an individual directly. It's more generic, which makes it less valuable and harder to make an impact with.
Examples of third-party data:
Someone browses an online clothing store for shoes
They then visit a luxury watch website and make a purchase
After this, they head to another site to watch videos about a new high-end vehicle
A third-party data provider collects all these signals and uses them to form a picture of the user
This third-party data is then sold to other organizations that want to target someone with a similar spending profile or interests
Third-party data comes from organizations that don't have a direct relationship with the user — like an ad network. It's aggregated and based on user behaviors and interests. While this helps you create an audience segment to target for digital ad campaigns, other uses are limited.
There's a major reason why zero-party data marketing works — it's aligned with our customers' views on the world. Let's look at some of the trends that point to zero-party data as the future of eCommerce marketing.
User Tracking Is Out
Major changes are happening in the world of data privacy and app tracking. People are more aware than ever that brands watch what they do online, and there's a growing movement to limit this.
People just don't want to be internet-stalked. The data shows this, with 40% of people only consenting to mandatory cookies and 10% to none at all. This 'tracking' approach is on its way out.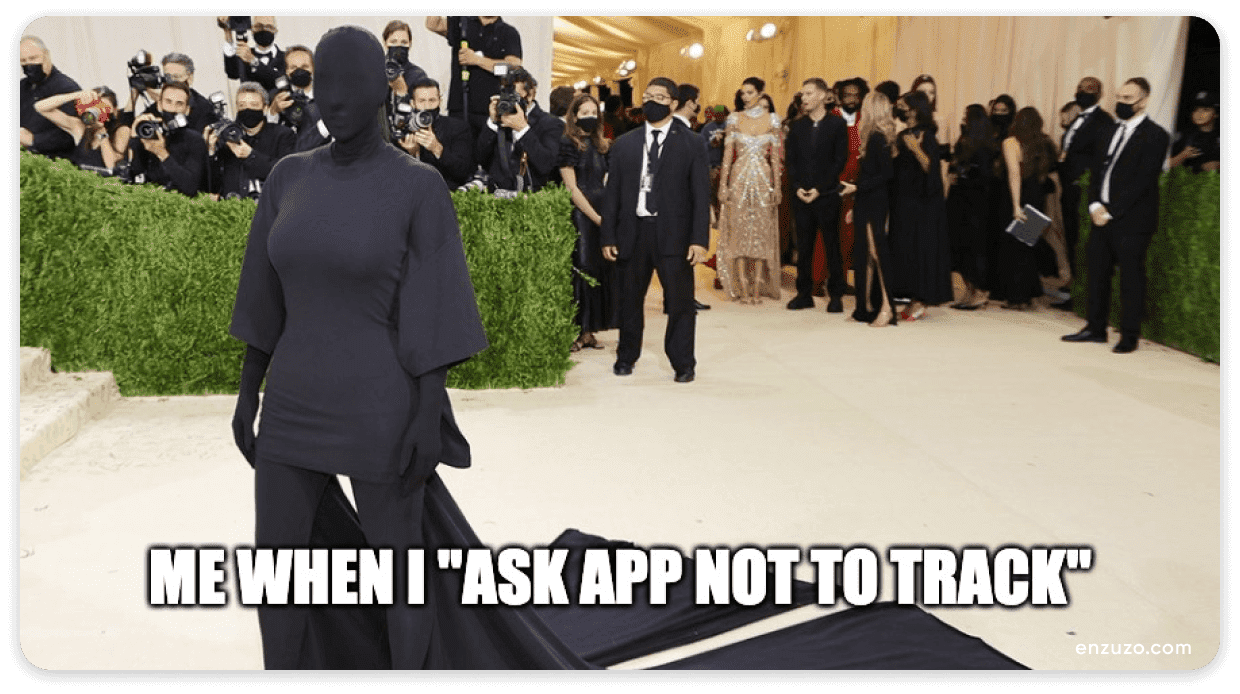 Data Transparency Is In
Apple's iOS 14 introduced new limits on third-party data collection, and gave the power back to users to explicitly opt-in to data collection.
This hugely limits the opportunities to collect third-party data, making it even less impactful.
Apple's upcoming iOS 15 release takes this a step further, as it introduces extra features like blocking a sender's ability to see your IP address, or whether you've opened or interacted with an email.
A huge win for privacy, but a setback for data-hungry marketers.
Ad Spend is Skyrocketing
Right now, brands are spending big on digital advertising. Worldwide digital ad spend is at 378Bn US dollars, a figure set to rise to 646Bn by 2024. This is a big-money game, and a lack of third-party data is likely to make those digital ad campaigns less effective.
Unless marketers switch tactics, that is.
Personalization Makes Retention Easy
To continue serving up relevant digital ads and reaching the right people, marketers need to make the move to a zero-party data-first approach. While some of us are worried about getting that data, research shows we don't need to be.
83% of consumers are happy to share their personal data if it leads to a more personalized experience.
Send individual automated emails like a birthday discount or offer

Recommend personalized products based on the customers' previous order or quiz responses

Offer exclusive sales or early access to your most loyal customers

Throw a special event or promo based on your customers' location

Use the Facebook Pixel to send highly targeted ads to customers based on their behavior on your website
Personalization doesn't just drive better results and more sales. It's also a powerful way to build customer relationships. It doesn't go unnoticed either, as 59% of shoppers that have experienced a personalized service say it has an influence when they shop.
This customized, personal approach to business is great for loyalty, too. Over 60% of consumers say they'd become repeat buyers after a personalized shopping experience.
Personalization helps customers see and buy more of what they want. With the data they've given you, you can tailor recommendations and make everything feel super personal.
Make Your Data Play Nicely Together
With advertising platforms no longer able to collect information without permission, the onus is on brands to start building direct relationships with customers, asking them for data, and syncing it across their eCommerce tech stack.
Alloy Automation allows brands to see the data collected from 100+ eCommerce apps and platforms in one place and send it across their tech stack with easy-to-set-up automation workflows.
KATIE KRISCHE
Marketing & Partnerships, Alloy Automation
While customers are happy to hand over data for you to use in a relevant, personalized way, they're still cautious when it comes to privacy. A recent study found 48% of global buyers stopped using a company or service due to privacy concerns.
It's totally understandable.
Brands need to be mindful of protecting zero-party data. It contains personally identifiable information, which is often covered by data privacy laws. That means it needs to be kept safe and treated with respect.
Data privacy should be at the heart of how you run your business now if you want to truly be transparent and gain your customers' trust.
Stay Compliant With Privacy Laws
Be aware of and stay compliant with privacy laws that apply to your business. Visit our Learn Center for up-to-date articles on worldwide Privacy Laws.
Store data correctly, and make it easy for your customers to view the data you hold, make changes, or delete it.
Remove barriers where you can, and give your customers control and freedom over the data you hold on them. That's the least we can do when we hold their personal data.
Our data privacy management platform lets you create and share a compliant privacy policy and terms of service, display a cookie consent banner, and manage your data requests all in one place.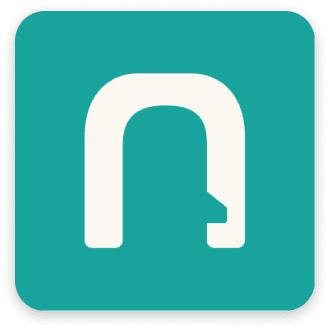 Enzuzo: Data Privacy & Trust
Store compliance in minutes with laws like GDPR, CCPA, LGPD & PIPEDA. Add a custom cookie banner, and manage data requests, all in one place.
Backup Your Valuable Data
Now that you've collected all of this extremely valuable zero-party data, it's time to protect it. If one day it were to vanish, so might your eCommerce business.
Did you know that Shopify can't help recover your data?
Automatically backing up your store every day is crucial to protect both your data and your bottom line.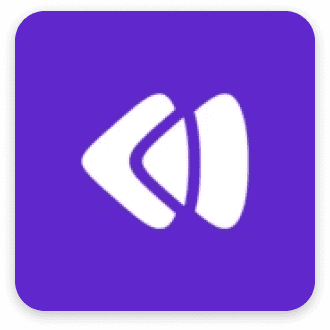 Rewind Backups
Rewind puts you in control of your data, allowing you to restore anything from a single image to an entire store.
The move towards zero-party data is happening, and it's only a small part of a larger movement towards better data privacy for everyone.
Data privacy should be just as critical to you as which product lines you stock, or which marketing campaigns you run. Without trust and transparency, people aren't going to give you that tasty zero-party data you need to see your eCommerce venture grow.