Table of Contents
A good privacy policy keeps consumers safe, ensuring that they are fully notified of their data usage and control rights. But how do you check a website privacy policy and make sure that it keeps you protected?
There are several major privacy regulations around the world, and a privacy policy is expected to adhere to data management and privacy standards outlined by those respective jurisdictions. This is where having a comprehensive privacy policy that meets expectations across locations, while also being relevant to how you'll use customer data is essential.
Let's take you through a step-by-step process of how to check website privacy. We start off by recommending an automated tool for the purpose, followed by an analysis of what to check for in privacy policies themselves.
Enzuzo's Free Website Privacy Policy Checker Tool
When evaluating a privacy policy, it's a good idea to review it to ensure that it's not only compliant with various domestic and international regulations, but that it's in agreement with how the business company is actively collecting, using, sharing, or deleting visitor data.
The Privacy Compliance Scanner from Enzuzo evaluates the privacy policy with regulations in the U.S., the EU, the UK, Canada, and other various nations. The process is free and easy to use, allowing you to quickly identify weak areas that might need additional language.
The Compliance Scanner looks at a website and immediately flags critical compliance features missing from the privacy policy. Once you receive your score, the checker identifies what core categories (if any) are missing from your policy, giving you the opportunity to address and correct errors that can create liabilities.
While privacy policies are a core competency for the checker tool, it can also look for terms of service, a cookie consent banner, and cookie management — as all of these aspects are also factors regulated under various privacy laws around the world. The compliance checker only takes a few minutes, making it easy for businesses of all sizes to identify weaknesses, correct them, and maintain compliance with no disruptions to website functionality.
👉 Scan Your Website for Privacy Compliance
Read Privacy Policies Carefully
Privacy policies can include a significant amount of boilerplate content. However, with a wide array of privacy regulations in the world, this is not language that you should just copy and paste from your competitor's website and hope for the best. How you use data, if you're sharing it, and the overwhelming regulations that exist mean that you need to have a customized yet compliant policy.
Also note that while many consumers don't read privacy policies or terms of service, these are still visible and legally binding documents that hold businesses accountable for their actions. Know that regulatory agencies will look at your company's privacy policy, compare it against how you behaved, and judge accordingly.
Pulling a policy from a competitor site or using a generic template can leave you exposed to legal liabilities. That means your business could face hefty fines from multiple regulatory bodies if your privacy policy doesn't align with how your company is actually collecting, using, sharing or disposing of consumer data.

Here's What a Privacy Policy Should Include
A good privacy policy is explicit about what information your business will collect from web visitors, as well as how that information is used, stored, shared, and deleted. Additionally, a privacy policy should be designed to meet the privacy and data usage expectations of the most notable regulations. This includes the General Data Protection Regulation (GDPR) from the European Union, the California Consumer Privacy Act (CCPA), and even newer state legislations such as the Connecticut Data Privacy Act (CDPA).
In particular, a viable privacy policy must explicitly list company policies towards the use, management, and sharing of specific data, as well as provide recourse for consumers to request access to such data, and make changes or request deletion. If your policy lacks any of the following details, you're exposing your business to legal action.
Introduction
Your introduction should be straightforward with your legal business name or "doing business as" (dba) if you have a parent company or operating with a different name. Additionally, this is where you'll state that your company is compliant with various privacy laws.
This section also typically defines specific legal terms used in the policy such as what's referenced with phrases like "personal data" or who is represented with pronouns like "you" or "we". Also, use this space to clarify if your privacy policy also includes how data is shared with third parties like advertisers.
Personal Data Collection and Use
This section is critical as it states what information you're collecting from web visitors, whether they make a purchase, sign up for an email, or simply browse and leave. Just know that you cannot deviate from what's listed here. If you don't explicitly state that you collect IP addresses, and are later found to have collected that information, your business will be in violation of privacy regulations.
Some of the most common data that businesses collect include:
Phone number
Address
Name
Email address
Age
Sex, gender, or orientation
Race, nationality, or ethnicity
Religious beliefs
Financial information such as credit card or banking details
Login and account information
IP address
Web browser and/or device, device software, etc.
Remember to reference any data that might also be collected by third parties — including plug-ins or applets. This includes metrics services like Google Analytics or plug-ins that integrate across social platforms such as Tik Tok or Instagram. If it's a service that is granted access to review customer data, you need to list whatever data these services collect. Typically, data you approve for a third-party to collect is referred to as "trusted third parties" in a privacy policy.
Data Usage
Your privacy policy must also explain why data is being collected and how it will be used. Common boilerplate options that can be shared here may include:
A better personalized experience
Verifying identity
Enhancing customer service
Marketing communications
Don't forget to include how your business will share data (if any), who has access to that data, and why it's being shared. If you plan on selling data, be aware that many privacy regulations forbid this.
Cookie Policy
Cookies are digital tracking devices that give businesses the ability to track a web visitor's browsing behavior in a single session. Most jurisdictions are very strict regarding how commercial enterprises can use cookies, how long any collected data can be stored, and how citizens can access, amend, or delete that data.
Even if you're not currently using cookies, it's always a good idea to include a cookie policy as your goals and marketing habits can change over time. Remember to clearly state how consumers can request access, edit what data can be used, make changes, and/or delete any information collected.
Because privacy regulations can vary widely on cookie usage, this is one area where it pays to use a vetted privacy policy tool like Enzuzo's Privacy Policy Generator that keeps you compliant across the major laws. Also, note that many regulations such as GDPR and CCPA require that cookie controls are easily found on your website's landing page rather than buried in your privacy policy's contact details.
Retention and Deletion
Consumers deserve to know how long your business will store their data, as well as your policies for deleting it internally or if requested by a consumer. Avoid violations by keeping your storage timeline within the most stringent of the privacy regulations. However, remember that you need to adhere to whatever timeline you post here.
Children's Data
This is a niche topic but if you're marketing towards children, you need an additional section that outlines how you'll manage data collected from minors. Unsurprisingly, the regulations are incredibly strict for data usage from underaged individuals.
At a minimum, you should familiarize yourself with the FTC's Children's Online Privacy Protection Rule (COPPA) to ensure domestic compliance. But know that regulations can vary by state and country. If you have no plans to collect data from minors (typically viewed as people under the age of 16), here's where you can explicitly state that you won't be collecting data from minors.
Personal Data Rights
Personal data rights are exactly how it sounds, what options a consumer has to access and control how their information is being used. These rights can vary widely depending on the legislation's jurisdiction. If you're unsure of whether your privacy policy is effective and compliant for the core privacy legislation, Enzuzo's privacy compliance scanner can ensure that you're using the right language and adhering to the respective expectations of major privacy laws like GDPR, CCPA, Brazil's LGDP, or Canada's PIPEDA.
Changes
It's not uncommon to have to update your privacy policy periodically. This area outlines how you'll notify users when changes are released. Typically, you can state that users will be notified as updates are released and they will be required to re-accept the policy before using your website again.
Complaints
In a perfect world you'd never have complaints about your business. But reality paints a different picture. For privacy policies and data usage, you need a reliable outlet for consumers to lodge complaints about your website. Usually you'll list an email, phone number or submission form. However, you'll also need to include a direct contact for an oversight authority within their jurisdiction where they can escalate a complaint.
Contact Information
Every privacy policy must include real contact information for your business if you want to avoid getting slapped with a non-compliance violation. This should include:
Company name
Address
Phone number
Email address
If possible, opt for a dedicated point of contact or department that monitors the associated email address or number to manage any privacy policy inquiries.
Website Privacy Policy Checker FAQs
You have questions, and we have answers to keep you compliant and minimize disruptions to your business' core functions.
Is the scanner free?
Yes, the scanner is completely free to use. Enzuzo won't request credit card details or attempt to collect information on your website's visitors.
What does the privacy compliance scanner do?
Our privacy audit algorithm looks at your company's website and specifically locates pages that contain legally mandated information such as the privacy policy page. This language is compared against expectations outlined by major regulations such as GDPR, PIPEDA, or CCPA to determine compliance. If your content is found to be noncompliant, the scanner highlights areas that need corrections to achieve compliance.
Does the scanner access proprietary website data?
Enzuzo doesn't access proprietary data that is otherwise not available in the public domain. This means that analytics aren't included in the scan. We only look at information that's already visible on your website pages.
What are GDPR's legal requirements to maintain compliance?
If you remember one thing about GDPR, it's that this EU legislation prioritizes corporate transparency when interacting with consumer data, and that this legislation demands consumers have control of that data usage.
Businesses must be transparent regarding cookie usage, data collection and storage, sharing (if applicable), and how that information is used. Meanwhile, these businesses must also provide proper and immediate access to consumers to control and manage how their data is being used, shared, and deleted.
What should I do after receiving my privacy audit?
If your privacy policy is found to have weak areas, use your audit as a guideline or roadmap to correct errors. Remember, wherever the policy checker finds a discreprency represents potential legal liabilities your company might face if a jurisdiction were to flag your business for noncompliance.
What if I need more help after receiving my results?
Enzuzo believes in empowering small and medium-sized businesses to maintain compliance, while also providing affordable solutions to make this possible. If you receive results that recommend corrections — but are unsure of next steps — contact us either through live chat or here to explore solutions or request a demo.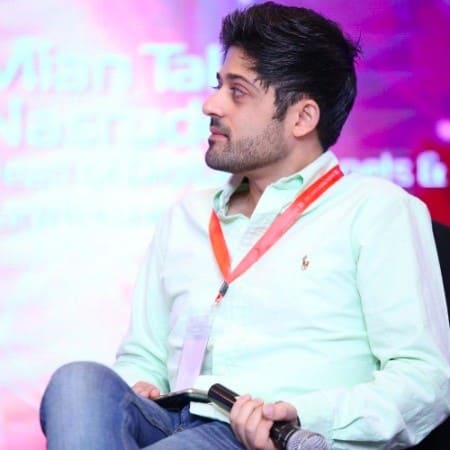 Osman Husain
Osman is the content lead at Enzuzo. He has a background in data privacy management via a two-year role at ExpressVPN and extensive freelance work with cybersecurity and blockchain companies. Osman also holds an MBA from the Toronto Metropolitan University.