Table of Contents
In April 2000, the Parliament of Canada passed the Personal Information Protection and Electronic Documents Act (PIPEDA) in response to growing concerns about private sector data collection.
PIPEDA is a broad legislative act, and nearly every organization that does business in Canada must comply with it. There are a few organizations that are not bound by PIPEDA regulations, but it's now a standard measure to evaluate a business. PIPEDA helps consumers determine whether they can trust an organization with their personal data.
While PIPEDA does have penalties, fines, and other legal consequences for failing to comply, it encourages compliance to build consumer trust. PIPEDA-complaint organizations prove that they can safely handle private information, and this encourages people to do business with these organizations. A company's reputation for being compliant convinces consumers to pick that business over the competition.
How does your organization stay PIPEDA compliant? How do you encourage your superiors and business partners to improve data privacy and protection? Who oversees PIPEDA? We answer all of these questions here to help you understand the enforcement, penalties, and other consequences when organizations and companies fail to comply with PIPEDA.
How is PIPEDA Enforced?
PIPEDA is overseen by an older political body known as the Office of the Privacy Commissioner of Canada (OPC). While OPC has several duties, its primary responsibility is to investigate complaints about organizations that violate PIPEDA. OPC is also a great resource for organizations that need to improve data privacy handling.
How does OPC investigate PIPEDA violations and enforce them? Typically, OPC waits until an individual or company files a complaint, though they can take the initiative to investigate companies they suspect violate PIPEDA. After an investigation, and depending on the results, OPC may withdraw a complaint or enforce PIPEDA through court proceedings, audits, penalties, or general public interest disclosures and censures.
Organizations that experience a security breach or are unsure about their own data handling policies are encouraged to reach out to OPC. While they are one of the enforcing bodies for PIPEDA, OPC would rather not impose legal penalties. Organizations that take the initiative to work with OPC are far less likely to be penalized than businesses that drag their feet when dealing with them.
To reduce the risk of OPC penalization, make sure you do the following as you prepare to discuss data-handling concerns:
Be friendly. Remember that OPC has the best interests of both the public and private organizations in mind. If there is an effective way to enforce PIPEDA without punishing an organization, OPC will strive to find that solution.
Notify OPC and affected individuals about breaches. As soon as your organization suffers a security breach or data theft, contact both OPC and all consumers affected by the breach. The sooner you notify everyone, the sooner everyone can take the necessary steps to protect themselves and undo the damage caused by the data breach.
Always maintain records of data breaches. When discussing data breaches, the better understanding OPC has of your situation, the more able they'll be to help your organization rather than punish you for your failure. Thoroughly document all breaches that your organization suffers. Include not only what was lost but the circumstances that led up to and during the breach.
Keep track of potential security breaches in your organization. Per the regulations of PIPEDA, organizations are expected to perform Privacy Impact Assessments (PIAs). These are evaluations that determine the potential security risks to your organization and to the individuals who collect data and data-handling tasks in your organization. Better PIAs result in greater PIPEDA compliance.
Penalties for PIPEDA Noncompliance
If your organization is found to be noncompliant with PIPEDA, you can expect three major penalties:
Financial penalties. At this time, businesses and organizations

can be fined up to $100,000 CAD for each violation

. While the fine might not be invoked for every PIPEDA violation, OPC is aggressive in its investigations. MGM, Oculus, and Home Depot have all been investigated and found in violation of PIPEDA in the last 18 months.
Further legal action. While OPC is limited in their jurisdiction and penalties, organizations found in violation of PIPEDA may be referred to the Attorney General of Canada for further legal action. Between OPC and the Attorney General, organizations may be audited, forced into compliance agreements, be asked to disclose vital company behavior to the public, or punished in other ways.
Reputation loss. What may be the biggest threat to organizations, and biggest encouragement to comply with PIPEDA, is public perception. When the public finds out that an organization has breached PIPEDA, that organization cannot be trusted to handle customers' private information safely. With 92% of the public expressing major concerns about how organizations handle their private data, OPC publicly denounces a business for PIPEDA non-compliance.
Protect Your Organization
Preventing problems is always better than trying to fix them, so make a concerted effort to ensure PIPEDA compliance. A few suggestions to achieve this include:
Follow the 10 Fair Information Principles.

The responsibilities and expectations of how organizations should comply with PIPEDA differs from business to business. The size of the company and the different types of data being handled result in different regulations for different organizations. Make sure you study the 10 FAIR information Principles of PIPEDA.
Perform regular PIAs and other data handling reviews. Organizations are already required by PIPEDA to submit privacy impact assessments to OPC. However, organizations should perform PIAs and other internal assessments to evaluate the handling, security, and use of consumer private data beyond what is required. Regular review identifies risks before they grow into serious threats.
Maximize security and minimize risk. Organizations should take the time to invest in and install advanced data security protection. Organizations should also seek ways to minimize the risk that comes from collecting, using, and distributing consumer data. Then make sure you follow up on the findings you discover!
Breach reporting is mandatory. Do it immediately. Per the rules of PIPEDA, organizations must immediately report data breaches to OPC. Failure to do so may lead to significant penalties and aggravate the harm caused by data breaches. As embarrassing as it may be, report all data breaches right away. OPC can provide resources and experts to help you contain the harm caused by breaches, minimize the fallout, and reduce the likelihood of OPC penalties.
Consult PIPEDA and data privacy experts for help. Other than legal experts, there are many other professionals who specialize in data security and data privacy law compliance. Consult them and follow the advice they offer. OPC itself is also a resource that is happy to help organizations improve their policies to ensure PIPEDA compliance.
Consider data discovery and protection tools. Depending on your platform and type of business, you may benefit from data privacy protection software. These types of data platforms will bolster your consumer data security and update regularly to help your organization stay PIPEDA compliant as this legislation evolves.
Enzuzo Helps You Stay Compliant With PIPEDA
The penalties for failing PIPEDA compliance are massive. Beside the huge financial costs, the legal trouble and grievous public blowback are significant enough that PIPEDA compliance should be a top priority for all businesses and organizations. Because PIPEDA and other international data privacy laws are so dense and because they keep changing, how can you keep up and stay compliant?
Enzuzo can help. Our company specializes in PIPEDA compliance as well as CCPA, GDPR, and other data privacy laws around the world. Our easy-to-use data privacy platform is simple to integrate to help you stay compliant globally.
Whether you have an eCommerce, Shopify, mobile app, or website, Enzuzo can help you with your consumer data handling. Need help generating the right legal policies? We provide the proper privacy policies, terms of service, shipping policies, and EULA that your consumers will need to see in order to trust your organization.
Contact us or book a demo to understand more of what Enzuzo can offer.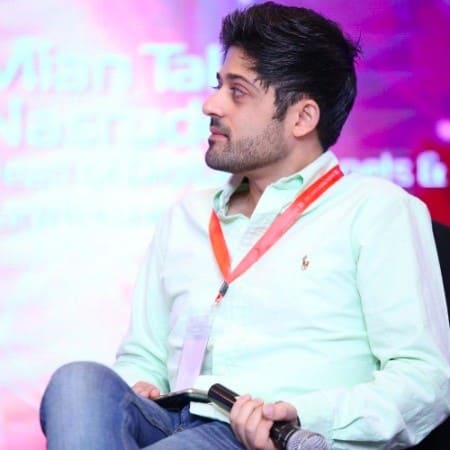 Osman Husain
Osman is the content lead at Enzuzo. He has a background in data privacy management via a two-year role at ExpressVPN and extensive freelance work with cybersecurity and blockchain companies. Osman also holds an MBA from the Toronto Metropolitan University.