Table of Contents
As Canadian businesses expand their services to individuals globally or transfer data of Canadian residents abroad, they must be aware of specific PIPEDA regulations governing this activity.
Why is it so important? PIPEDA applies to all commercial businesses that collect or handle personal data regarding Canadian citizens for any commercial purpose.
What are the key PIPEDA guidelines and standards your company must follow? What kind of personal information and data transfers does PIPEDA specifically cover? How can you help your customers and business partners see that you comply with PIPEDA? Read our PIPEDA international data transfers guide below to get the answers.
PIPEDA and Why It's Important to Your Data Security
PIPEDA was passed by the Canadian parliament on April 13, 2000, although it didn't come into effect until 2004. Since then, multiple amendments and alterations have been made to the PIPEDA act, which we summarize in this guide.
According to the text of PIPEDA, the Canadian legislature's goal was to "support and promote electronic commerce by protecting personal information that is collected, used, or disclosed in certain circumstances."
When does PIPEDA apply? Your company will have to follow the regulations set out by PIPEDA if you are engaged in one of the following:
Engaged in a business agreement with the Canadian federal government
Collect, use, or disclose the personal information of Canadian citizens across Canadian country borders
Collect, use, or disclose the personal information of Canadian citizens for primarily commercial purposes, even if your business stays within Canadian borders
Due to the broadness of these terms, nearly all online-based businesses or those engaged in commerce with Canadian citizens will have to follow PIPEDA guidelines. This is especially true for those who are engaged in international data transfers because sharing data across borders is one of the primary concerns of the PIPEDA act.
PIPEDA International Data Transfers: How Does It Work?
In general, PIPEDA states that organizations are free to transfer any type of personal data to other organizations as they see fit. As long as a business follows the proper security protocols, and there is a legitimate reason to transfer personal information, organizations are allowed to transmit both generic and sensitive private information across provinces and around the world.
However, businesses will be held responsible for the organizations they transfer to. Not only should your organization be PIPEDA compliant, but your organization should transfer data only to other organizations that meet the same standards. For more information on this topic, please study Principle 1 and Principle 4.1.3 of Schedule 1 of PIPEDA.
In general, PIPEDA does not distinguish between domestic and international transfers of data. The same rules regarding the transfer of local data still apply at an international scale. It is vital, wherever your company is transferring data, that both your company and third-parties offer proper data protection. The protections offered do not have to be the same, but they must offer a comparable level of security when they handle private customer details.
To summarize, The Federal Privacy Commissioner of Canada has established guidelines requiring organizations to inform individuals whose personal information may be transferred to foreign jurisdictions for processing. The notices should mention that their data may be accessed by courts, law enforcement, and national security in these jurisdictions. In addition, the Privacy Commissioner's guidance document provides recommendations for including appropriate contract clauses in service provider and outsourcing agreements related to cross-border data transfers.
Other Canadian Data Compliance Regulations
Alberta, British Columbia, and Quebec all have their own personal information protection act laws, and your company should be aware of these. According to the Privacy Commissioner of Canada, when more than one law applies, your company is responsible for following the regulations put forth by all applicable Canadian laws.
Additionally, you will have to comply with other international data collection and transfer laws enforced by other countries. Due to the sheer number, it may be difficult for your international business to comply with all of them, especially if you don't have an in-house international legal consultant.
How to Meet Consumer Data Privacy Expectations
The following steps will help reassure your customers that you take their data privacy concerns seriously:
Meet all required Government standards. The best place to start is compliance with all government suggestions and standards. This includes not only PIPEDA, but all other applicable data protection laws that may apply to your business, like the CCPA or GDPR.
Maintain business transparency. The more that customers understand how you use their data and where you transfer and store it, the more comfortable they'll be to provide data.
Provide customers with data control. This is especially true for sensitive personal information, such as biological details, financial records, and other deeply personal items. Be sure to provide consumers with easy access to their data, and help them understand their rights and options when you handle private information.


Demonstrate business accountability. No one is perfect, and the larger your company, the more likely it is that someone will make a mistake. If this happens, don't try to hide it but admit the error. It will be far better for your company in the long run if you hold your business accountable to its mistakes than to get caught trying to hide it.
As a precaution, pay attention to the following if you wish to comply with PIPEDA. According to the Privacy Commissioner of Canada, avoid these behaviors:
collecting, using or disclosing personal information in ways that are otherwise unlawful
profiling or categorizing individuals in a way that leads to unfair, unethical or discriminatory treatment contrary to human rights law
collecting, using or disclosing personal information for purposes that are known or likely to cause significant harm to the individual
publishing personal information with the intent of charging people for its removal
requiring passwords to social media accounts for the purpose of employee screening
conducting surveillance on an individual using their own device's audio or video functions.
International Data Transfer Comfort with Enzuzo
Operating a modern business that deals with international data transfers is a difficult task. Your organization must balance efficiency and financial costs with security, consumer confidentiality, and the practicality of sending data all around the world. Whether you send international data transfers via text, email, or over your own company's servers, there are always risks and challenges, even before the legal concerns.
PIPEDA and similar legislative acts are all in place to guide businesses how to best handle consumer personal data. However, with so many different legislative regulations, even simple transfers can become a legal nightmare if your company doesn't have experts who specialize in global private data handling compliance.
Are you looking for help with your international data transfers? Want to make sure your business stays compliant while it offers top-level security—all without compromising efficiency? Then contact our team or book a demo here at Enzuzo. We offer an all-service data privacy platform designed for businesses large and small. We help businesses comply with the latest PIPEDA, GDPR, CCPA, and other data privacy laws around the world.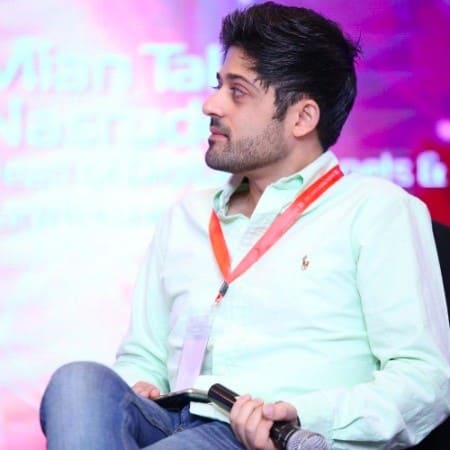 Osman Husain
Osman is the content lead at Enzuzo. He has a background in data privacy management via a two-year role at ExpressVPN and extensive freelance work with cybersecurity and blockchain companies. Osman also holds an MBA from the Toronto Metropolitan University.