Table of Contents
Data Subject Access Requests (DSARs) are a mandatory provision under the California Consumer Privacy Act, and grant consumers the right to ask companies for a copy of the personal information they hold on you as well as the option to modify or delete it.
DSARs aren't optional — they're meant to be taken seriously. In the post below, we'll show you how attitudes toward privacy have changed in America and the world. These statistics indicate that companies ought to give data deletion requests the priority they deserve — or risk losing customers to the competition, negative PR, and more.
55 Eye-Opening DSAR Statistics
We've sorted each DSAR statistic into sub-categories, showing interest in data privacy, data breach management, customer loyalty, and more. Let's dive in:
Statistics That Show Growing Interest in Data Privacy
61% of people actively interested in their data usage are younger than 45 years old. (Cisco Consumer Privacy Survey 2019)


84% of individuals stated that they were concerned about their data privacy and the data privacy of others. (Cisco Consumer Privacy Survey 2019)


80% of the above-mentioned group indicated they would be willing to help with data protection. (Cisco Consumer Privacy Survey 2019)


45% of respondents feel it is the government's responsibility to protect personal data.(Cisco Consumer Privacy Survey 2019)


While 21% have stated that it is a company's responsibility to enforce data protection. (Cisco Consumer Privacy Survey 2019)


48% of privacy-active respondents have already changed providers or companies for better data sharing and privacy policies. (Cisco Consumer Privacy Survey 2019)


According to the 79% of people showed a growing concern about how their data gets used by companies.


64% of individuals showed the same concern about how the government uses its data. (Pew Research Center)


81% of people feel they do not have as much control as they would like over their data.


According to Salesforce, 46% of consumers don't feel in control of their data.
Statistics of Data Privacy Awareness in the USA
Unfortunately, 63% of Americans have reported that they know very little about data privacy laws and regulations. (Pew Research Center)


A whopping 97% of Americans state that they are not asked to approve or agree to data privacy policies. (Pew Research Center)


38% of adults have admitted they sometimes read privacy policies. (Pew Research Center)


While 36% admitted that they never read the privacy policy of a company before approving it. (Pew Research Center)


62% of Americans feel it is impossible for companies not to collect data about their consumers. (Pew Research Center)


81% of people in America believe that more risks come with data collection than rewards. (Pew Research Center)


72% of Americans feel that almost all of their online activities get tracked by companies.


70% believe their data is less secure now than it was 5 years ago. (Pew Research Center)


79% of Americans show no confidence in the way companies use their data.

About 70% don't think companies will show accountability or take responsibility when data is misused. (Pew Research Center)
Data Security and Data Security Breaches DSAR Statistics
DSAR Statistics About Customer Loyalty and Trust
DSAR Statistics of Global Data Protection Laws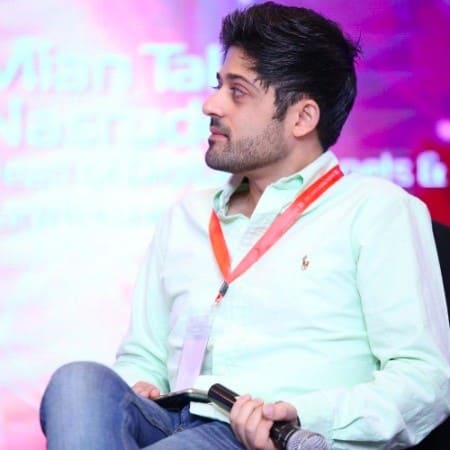 Osman Husain
Osman is the content lead at Enzuzo. He has a background in data privacy management via a two-year role at ExpressVPN and extensive freelance work with cybersecurity and blockchain companies. Osman also holds an MBA from the Toronto Metropolitan University.